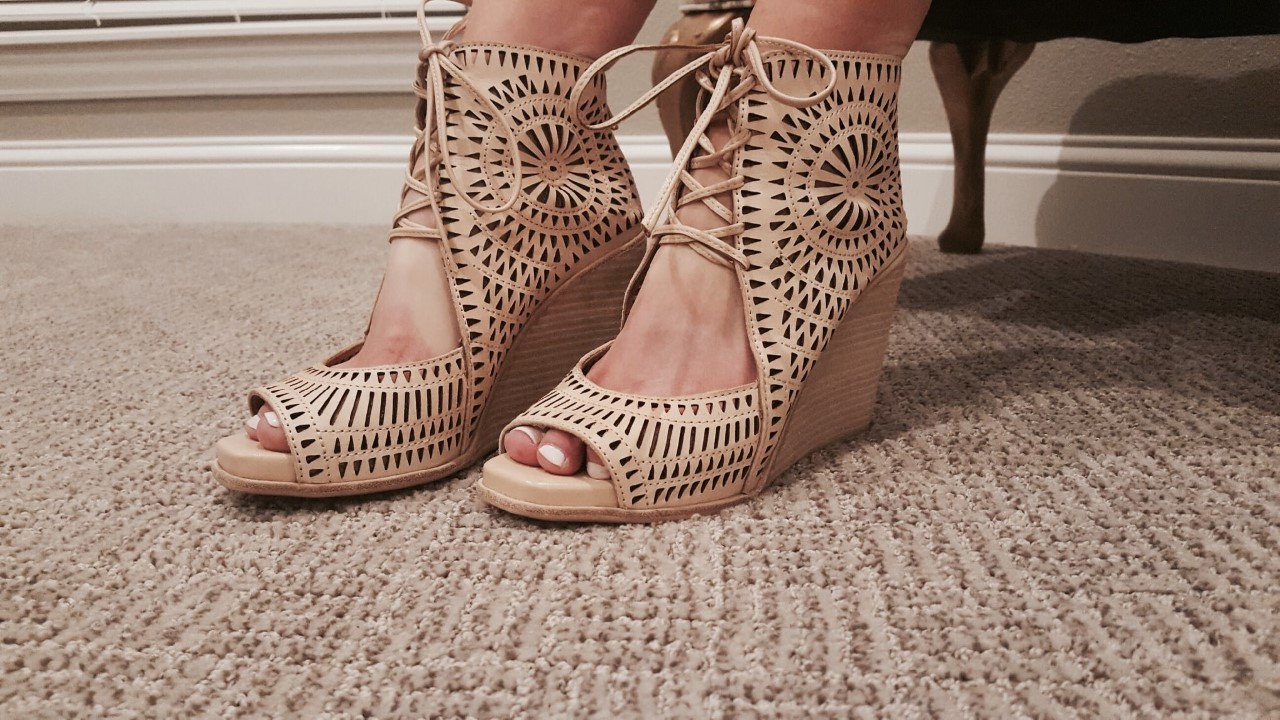 I absolutely LOVE when the weather starts changing because it's an excuse to go shoe shopping!  I am already filling my closet (Probably WAAAAY more than I should be) with my favorite Spring styles.  And I wanted to share some of them with you.  Here are some of the trends for Spring that are definitely worth checking out!
1)espadrilles-I think everyone needs a pair for Spring/Summer.  They come in all heights, colors, and price points.  I prefer the wedge ones and getting a beige/nude color is the ultimate staple for Spring.  They will literally go with EVERYTHING!
2) embellishments-Studs, tassels, Pom poms,  embellished shoes are HUGE for Spring/Summer.  I love this for a beachy look and to give a pop of color!
3)light colored sneakers- I am loving all of the pastel tennis shoes right now!  I especially love all of the blush tones.  I'm sure you've noticed that blush is everywhere for Spring.  This is a great way to be comfy and look light and airy for Spring too.
4) Mules/slides-Mules are making a huge comeback for Spring/Summer.  I love being able to just slip on shoes and run out the door. Hey, every second counts when you have 3 littles. I'm especially loving the mule loafers I'm seeing online and in stores.
5) Blocked heels-Lot's of block and chunky heels this Spring! This is a good thing, since they are way more comfy than the stiletto heel.
6) Ankle ties-Lot's of wrap around the ankle going on this season! I absolutely LOVE this look with a flowy summer dress, knee length or a little shorter!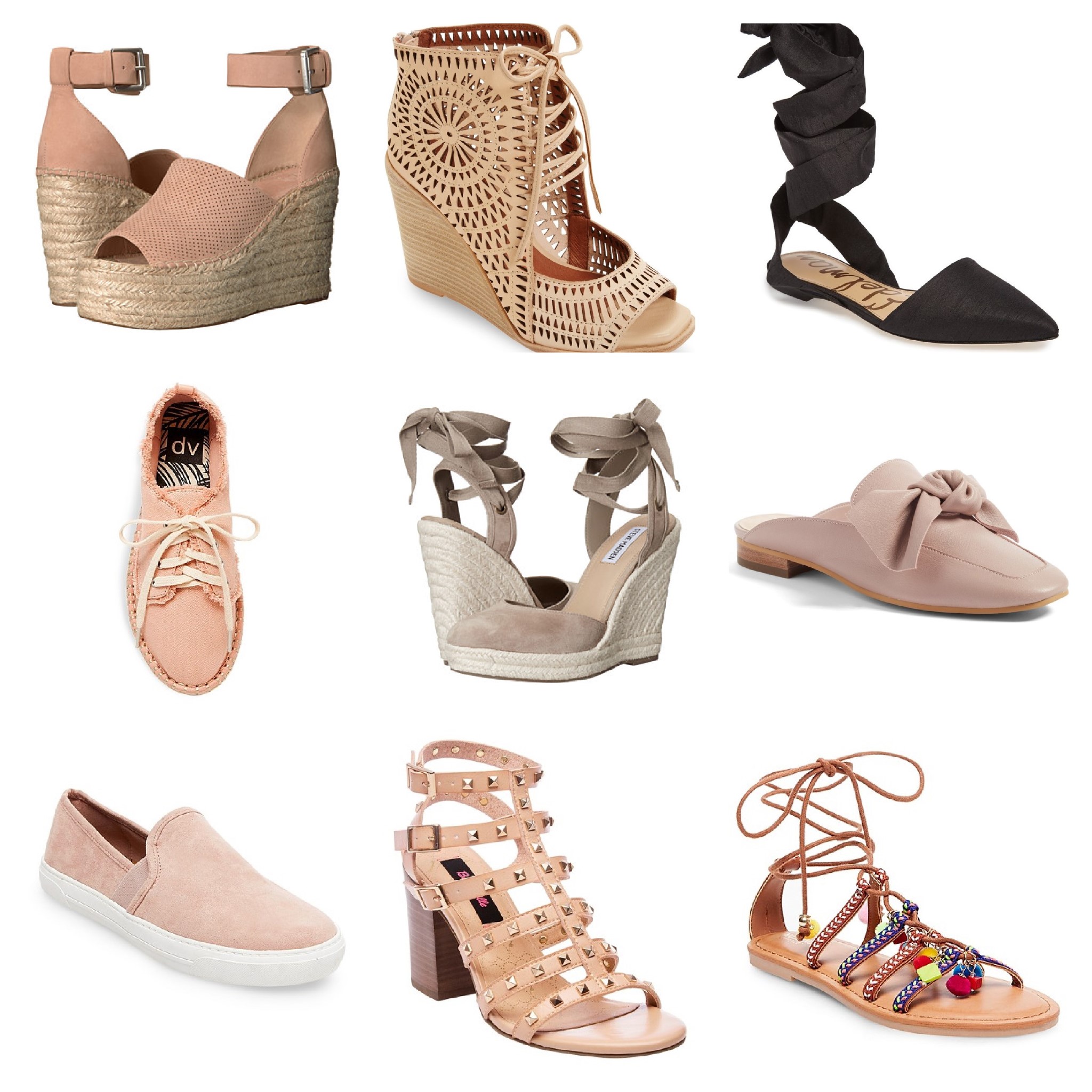 Jeffrey Campbell cut out wedge
Sam Edelman Ankle tie Ballerina flat
If you're like me, shoe shopping can be overwhelming. There is literally SO much to choose from. Hopefully, this can help you narrow down your search. Happy Shoe Shopping!
-Emily