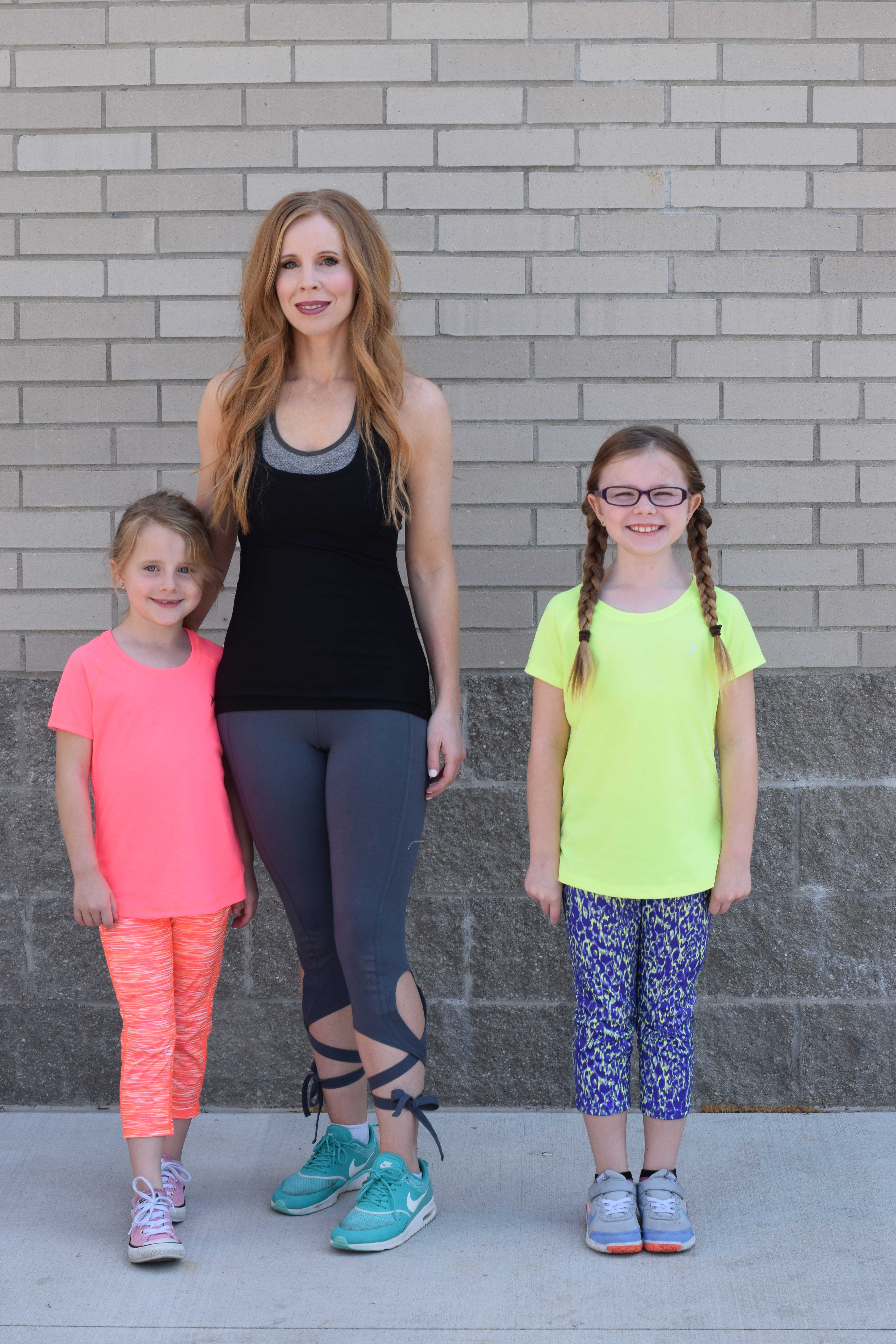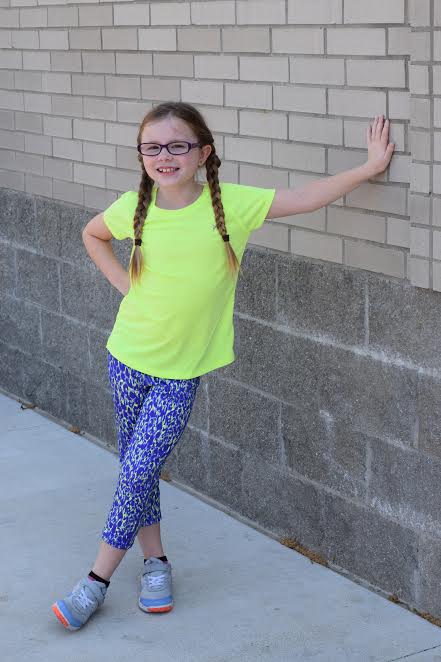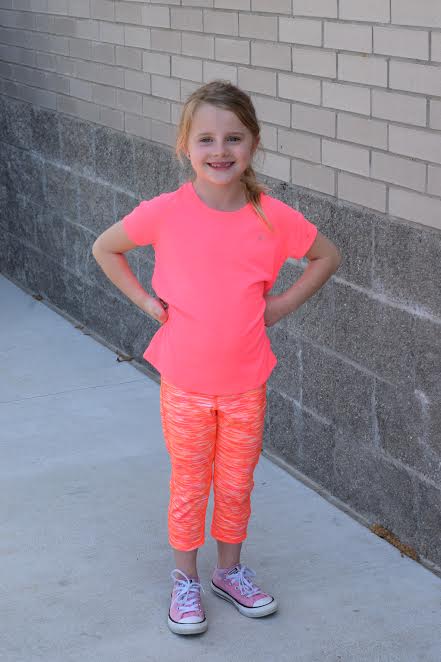 So my girls informed me today "Mommy we only want to wear work-out clothes from now on"!  Workout pants in the winter and workout shorts in the summer. LOL.  These girls, I don't know how they get SO opinionated at such a young age, but they do!  And I am probably to blame for this! I workout most mornings so I start my day in active wear. And I really DO intend to put on "real clothes" afterwards. It doesn't always happen though I'm afraid.
I thought I would share some of our workout outfits that we found at really good prices!  I am loving these Free People Lace up leggings! They are so comfy and the detail is super fun! I'll be ordering these in more colors. They are currently 50% off on Shopbop.
My girls are going through a phase where they are REALLY hard on their clothes.  So I was happy to find these workout outfits at Old Navy for super cheap.  Their Go-Dry Performance Crewneck is only $5 and comes in several colors.  And their Printed Cropped leggings are $8-10 depending on the color/print.
Active wear has gotten SO cute and there are tons of options now.  And it really IS on trend.  So we don't have to feel bad about living in it!  And it's an excuse to wear your comfy tennis shoes all day!
What are your favorite active wear pieces/brands? I would LOVE to hear from you about the active wear that you live in!
Here's to an active lifestyle!
-Emily