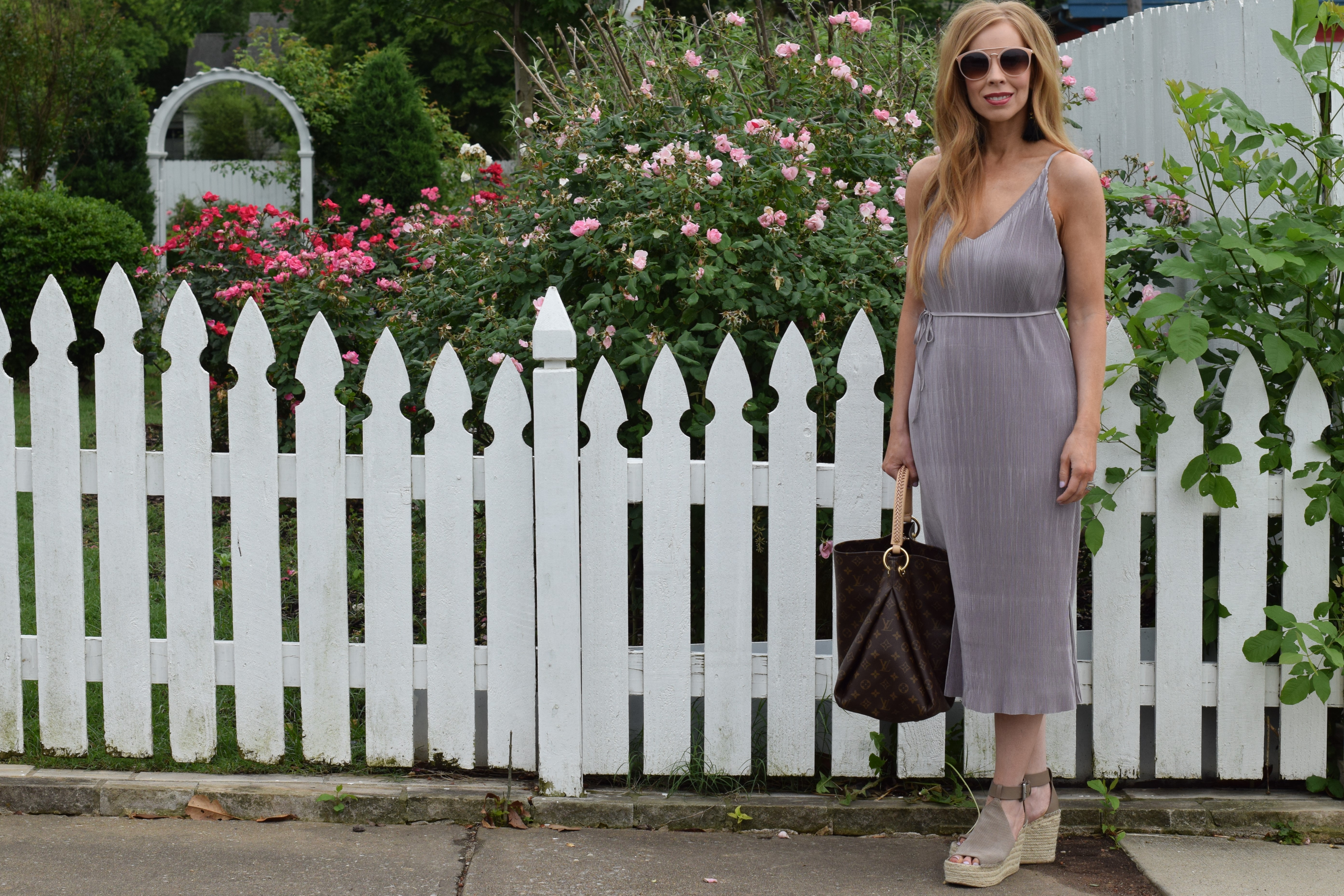 I love having basic pieces in my wardrobe that I can style in multiple ways!  And if I can make it work year round that's even better.  A slip dress is one of those wardrobe staples that you can wear again and again.  I am loving this Cami slip dress and it's only $45!  The neutral color makes it so versatile.  I plan on wearing it in the fall with a leather jacket and booties and also as a casual sundress with sandals or wedges As you build your wardrobe, it's important to get pieces that you can style differently.  You get more bang for your buck that way!  And you don't get tired of your clothes as easily if you mix it up.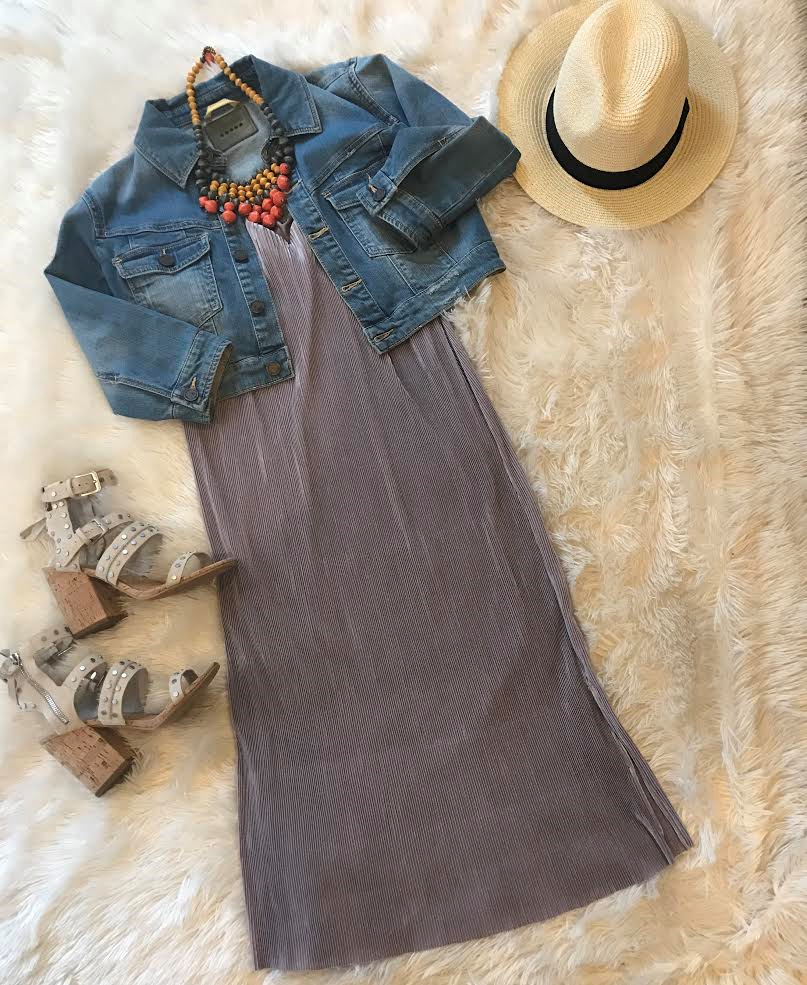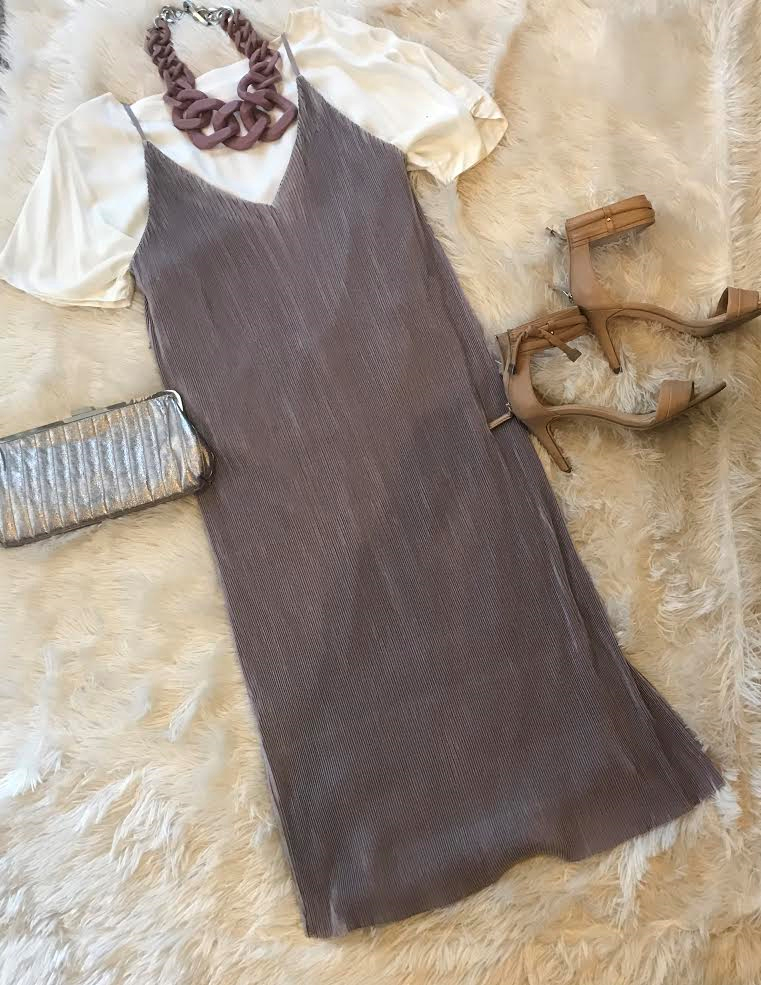 You can also wear this as a skirt with a screen print tee over it for a casual look. Pair it with your favorite sneakers and you are set!
What is your favorite go to piece that you wear over and over?
Thanks for reading!!! I would love to hear from you!
XOXO
Emily