Happy Monday! I hope you had an amazing weekend.  I am super excited to be starting a new series "Shop small Summer".  I love shopping small as much as possible and supporting businesses in my area.  I will be featuring pieces on the blog to support small businesses! Today's outfit is from helloluvvy.com a boutique in my area!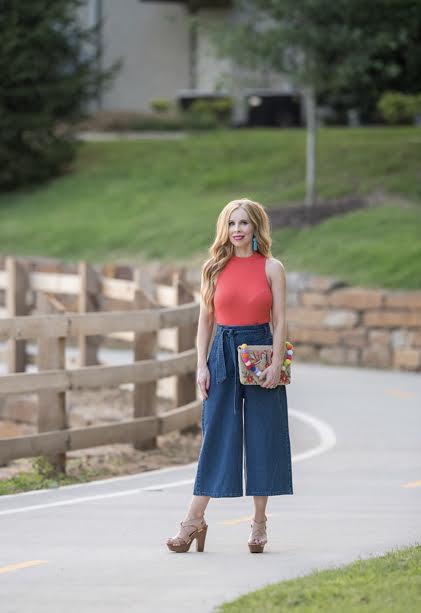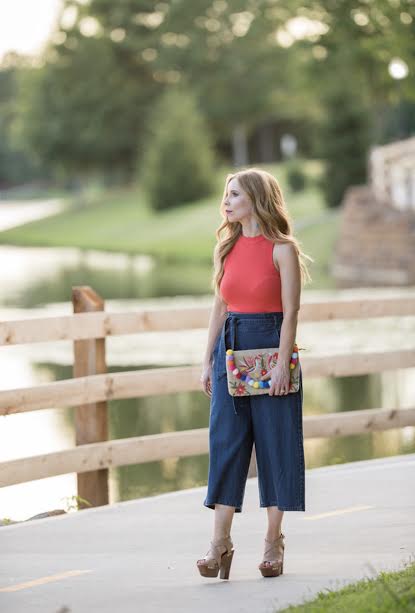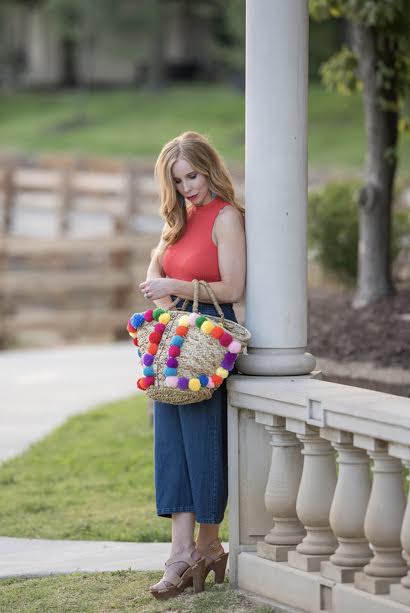 When I first heard that culottes and bodysuits were making a comeback, I thought "heck no"!  I wore bodysuits in 7th grade and culottes remind me of Southern Baptist church camp before the girls were allowed to wear shorts. LOL  I only follow the trends I like, so I was fully prepared to skip these two.  These trends have obviously been modified to be way more flattering and I eventually caved in.
I paired this fitted bodysuit with a wide leg culotte and the silhouette really works and is flattering on most all body types.  The culotte has a higher rise so it emphasizes the waistline.  And if you pair them with a wedge or heel it totally elongates the leg line.  It's all about proportions.  So go ahead and give this look a try.
Word to the wise: If you have a long torso like me, size up in bodysuits!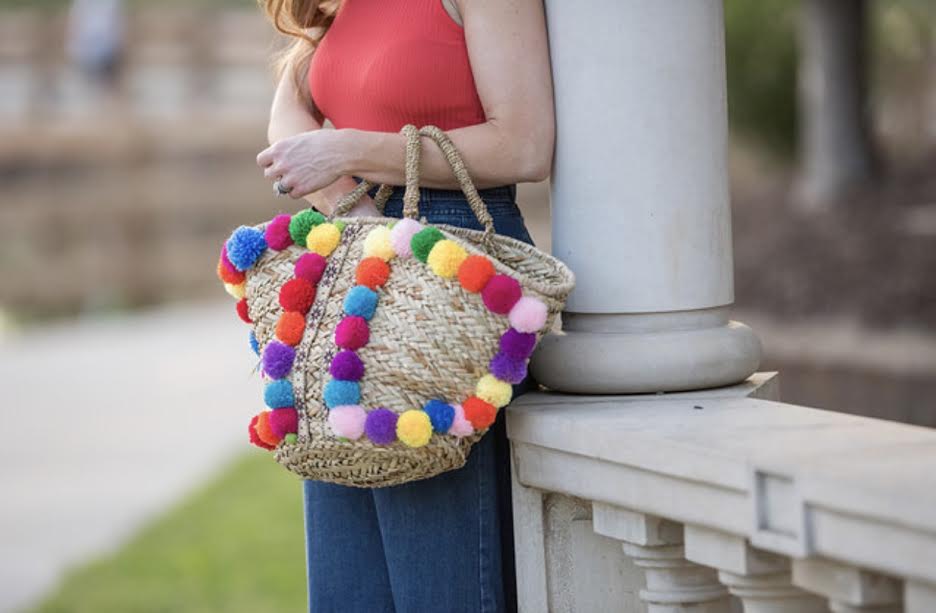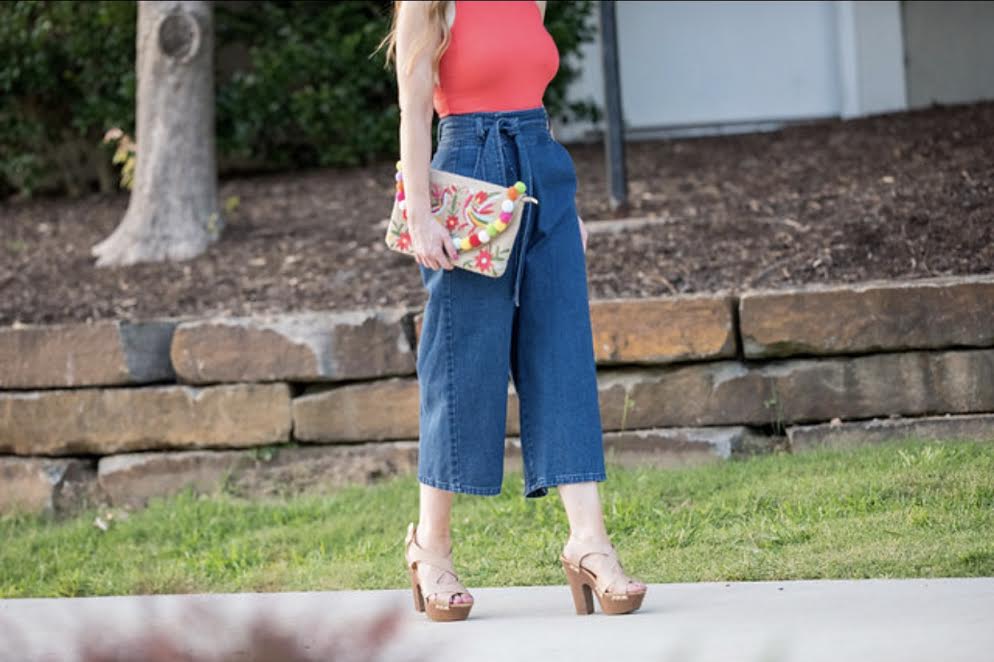 bodysuit | Culottes |pom clutch |platform sandal (similar)
Pom pom beach bag from Tulips call 501-920-1073 to purchase
Photos by Everafter Portraiture
Thanks for reading! I hope this post will inspire you to try a trend (that might scare you a little) and make it your own!  How do you feel about culottes? Let me know! I love getting your feedback!!
XOXO
Emily