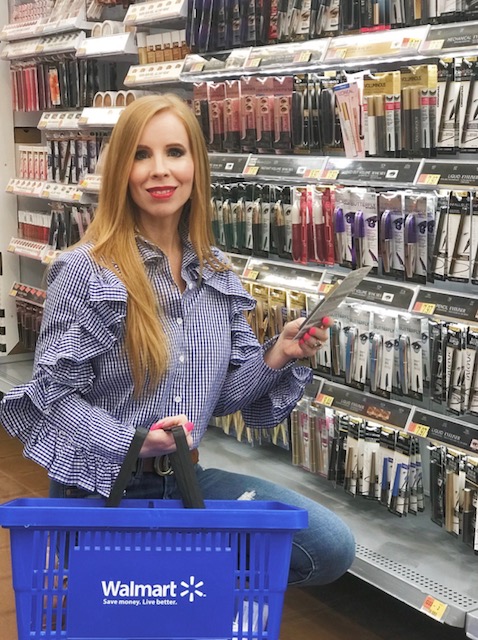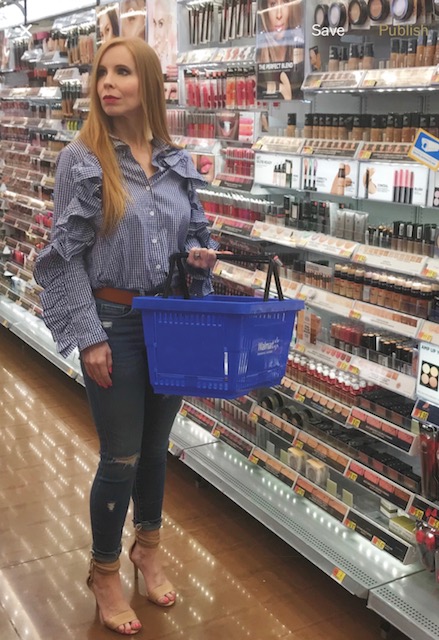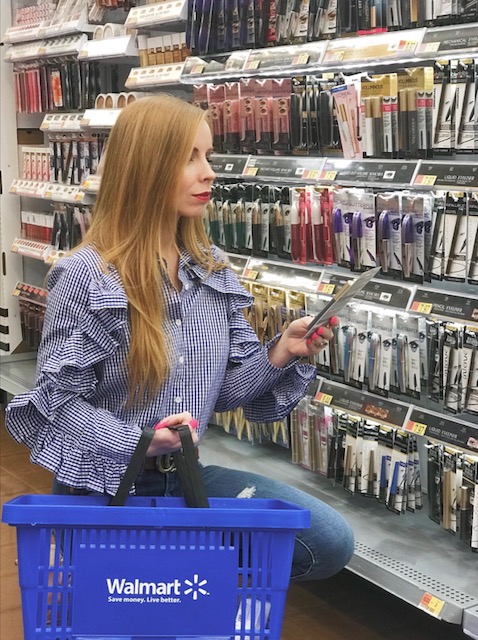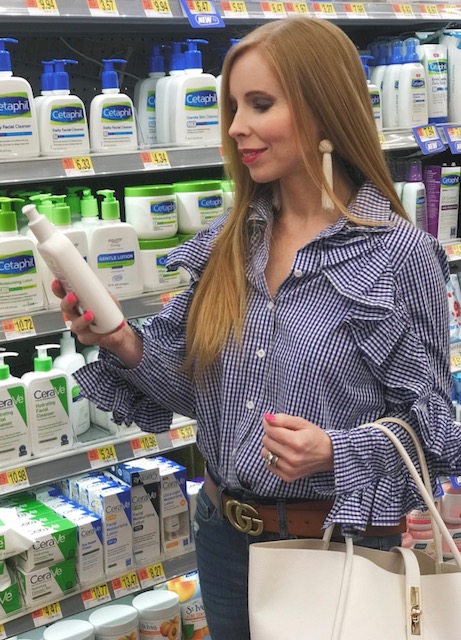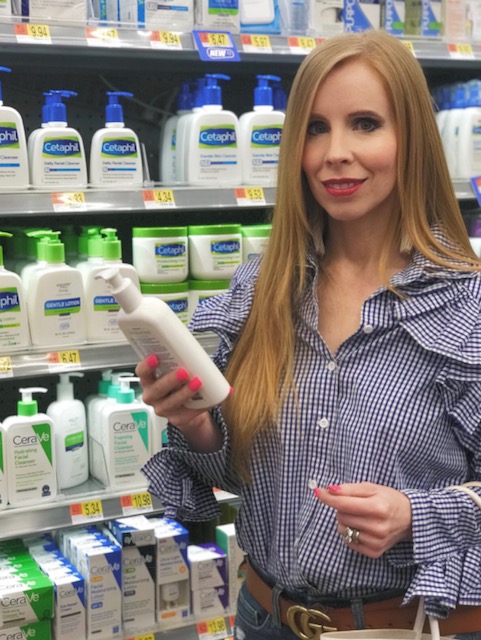 I have tried so many beauty products over the years.  I like to try new things to make sure I'm not "missing out" on some great miracle product!  I've also tried out all price points, but there are some drugstore items that I just keep going back to.  If it isn't broke, don't fix it, right?  More expensive, doesn't always mean better.   I am rounding up my top ten favorite drugstore beauty must-haves.  They work well and are budget-friendly!  That's a win-win situation!
Loreal Voluminous Mascara–  I have tried every mascara ever made, at least it feels that way and this is my FAVORITE!!  I found it in a two-pack for 9.97 with FREE shipping.  It creates volume and lengthens like no other and it doesn't leave you with the "flakes".  I highly recommend this product.
Loreal Eyelash Primer–  This is another one of my all time favorite products.  It's an eyelash primer you apply BEFORE your mascara.  It plumps your lashes before you even apply your mascara.  You can purchase it in a twin pack with the mascara for $9.97 with Free two day shipping.
Crest 3D whitening Strips– A bright smile does wonders for your appearance and it can seriously knock of some years!  I have taken all avenues as far as whitening goes.  Several years ago, I spent several hundred dollars getting professional whitening trays from the dentist.  Recently, I tried these whitening strips that are $44 and I got amazing results! I highly recommend these! Get them with FREE two day Shipping!
Cerave Facial wash– I've had more skin issues in my 30's than in my entire life combined.  I thought that was for teenagers??  I've learned that simple is better for me.  This face wash is fragrance free and very gentle on your skin.  It's also very hydrating which I really need at my age. I have tried very expensive skincare, but nothing beats my Cerave.
Cerave AM and PM moisturizer–  I am a huge advocate of wearing sunscreen daily, but it often breaks me out.  The Cerave AM moisturizer contains an SPF, but is very gentle on the skin.  You can get it in a 2 pack with the PM moisturizer  which is amazing.  It makes my skin feel so soft without all of the fragrances.
Neutrogena Rapid wrinkle Repair–  Retinol is hands down one of the best remedies for anti-aging.  Unfortunately, with my overly sensitive skin, I'm not able to use it-which is really a bummer!  Back before my skin issues, I used this product and it is really effective.  Anti-aging products can be so pricey, but this one is only $17 and is really top-notch in my opinion!
Not Your Mother's Dry Shampoo– this is my favorite dry shampoo by far!  It smells amazing and gives my hair so much volume as well as absorbs oil around the scalp.  It's under $5 and really does the trick!
St. Ives Oatmeal and Shea Body Wash–  This body wash smells AMAZING!  I love that it is 100% natural and Paraben free.  The shea butter is very moisturizing too! Save your $$$ and try this great body wash!
Sally Hansen Leg makeup– this product is seriously a life saver for me.  I am a fair-skinned redhead and have come to terms with it, but let's face it blinding, white legs aren't pretty!  When I'm in a hurry and don't have time for a spray tan or sunless tanner, I spray my legs with this! My legs instantly have a glow and you don't have to wait for it to dry.  I also spray it on my arms and chest, anywhere that needs some color!
Kiss false eyelash set– If I have a special occasion or am taking blog pictures, I love wearing false lashes.  They really make your eyes stand out and are super easy to apply.  I used to wear lash extensions, but they became such a pain and so much maintenance.  I just don't have time for that.  The Kiss lashes are lightweight and easy to apply.  There are several different sizes so you can go more glam or natural depending on the look you want.

I hope you will give some of these products a try!  Like I said, I have tried SO many products over the years and these are some winners!  What are your drugstore beauty favorites?? Thanks for reading!
XOXO
Emily