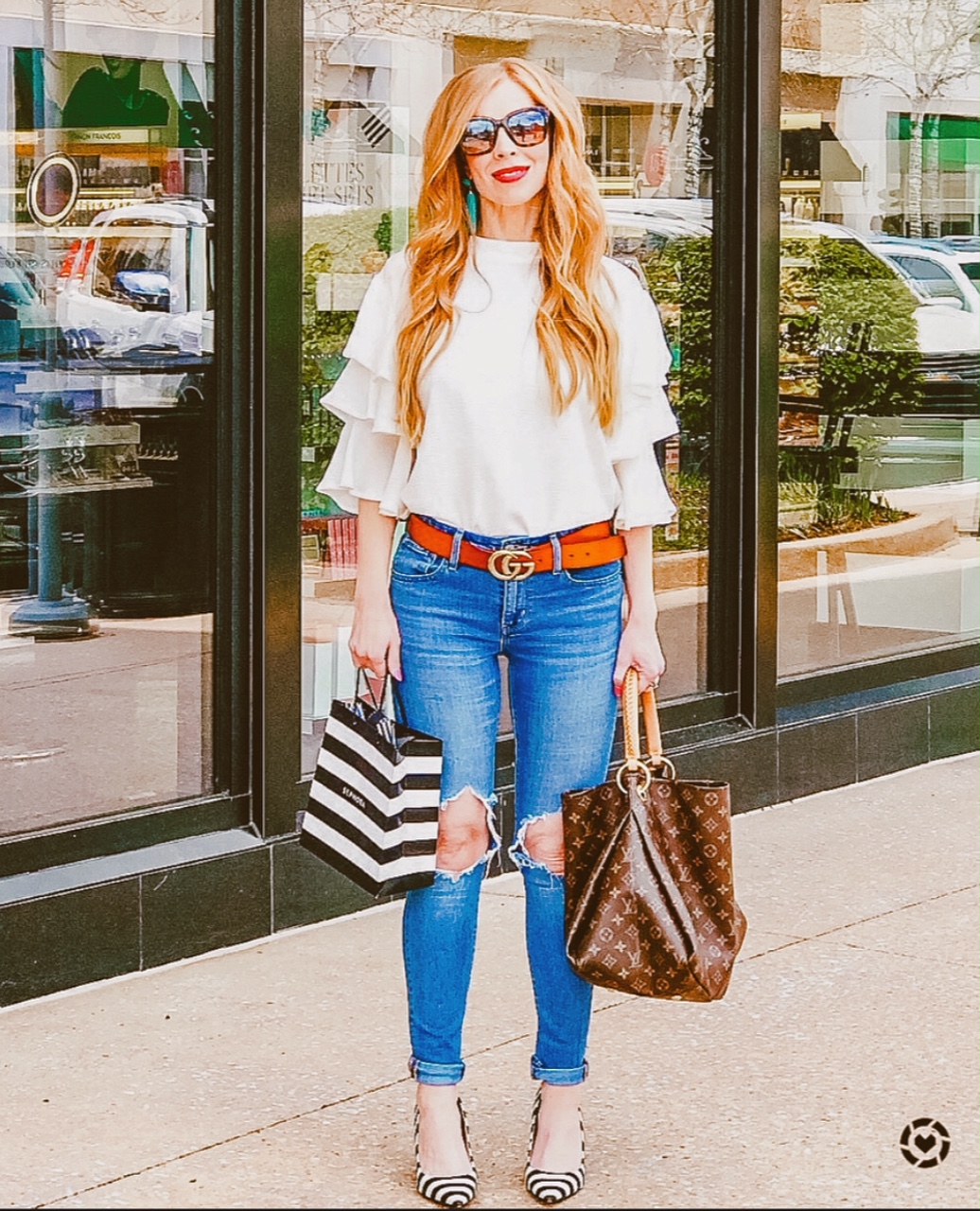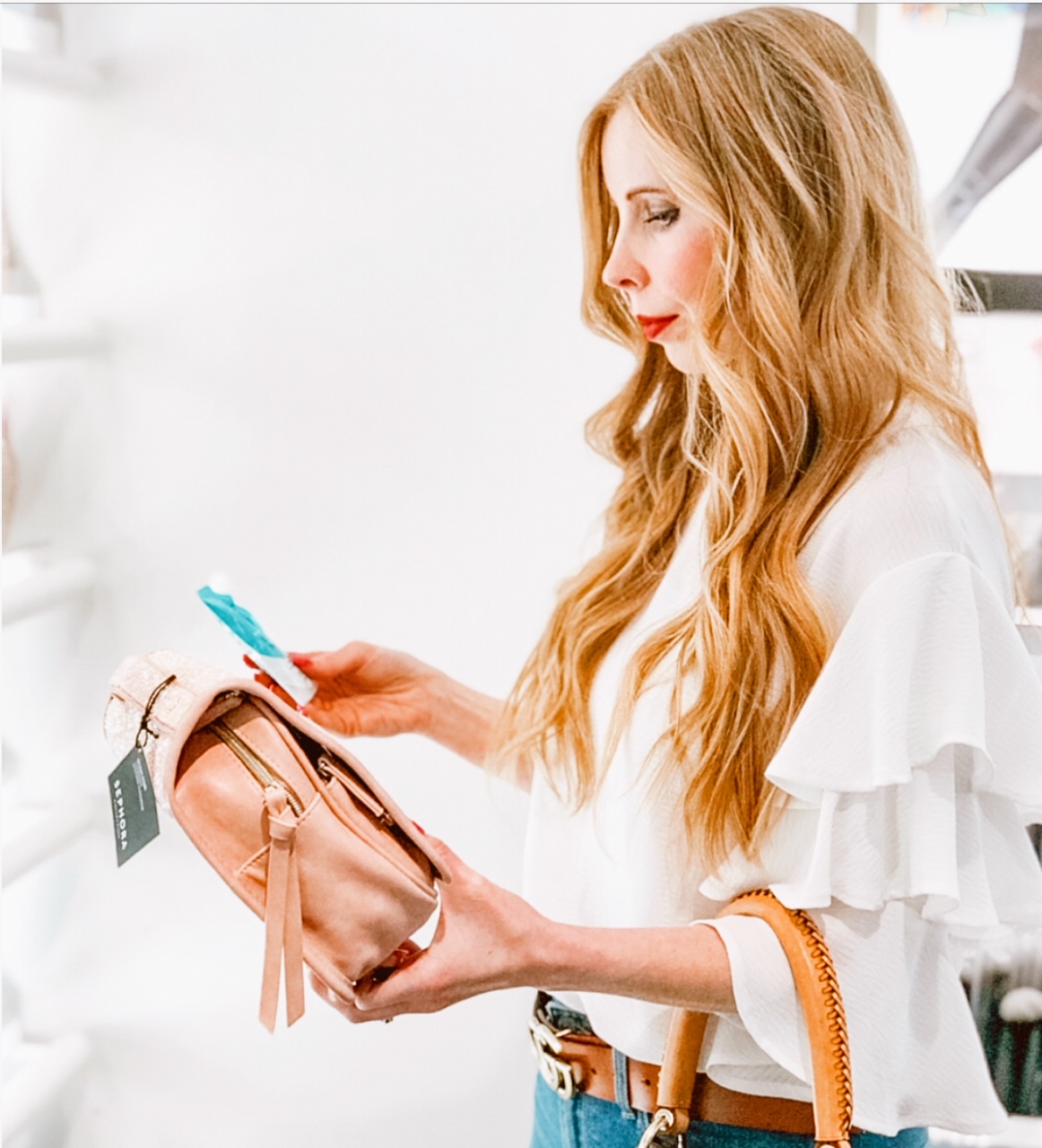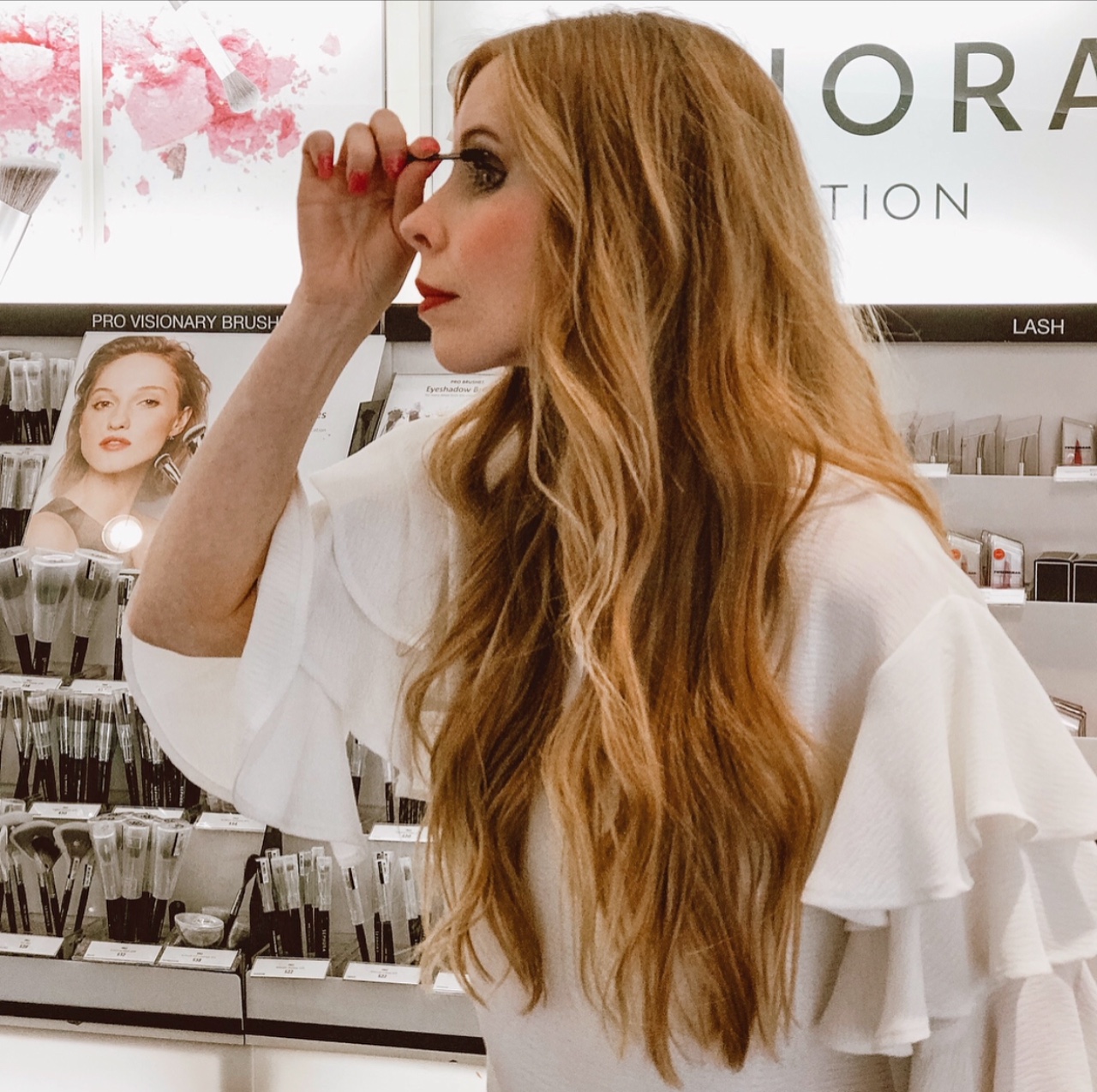 It seems like there are new beauty products coming out all the time!  For that reason, I like to do seasonal round ups of my current favorites.  I struggle with skin sensitivity and hormonal acne ( which is under control at the moment) so I'm not able to experiment with skin care as much as I would like.   I do, however, love trying new makeup and hair products!  And here are some of my favorites!
Becca Highlighter– I have been using this in the "champagne pop" and absolutely love the effect.  I simply sweep a little at the top of my cheekbones and a thin line down my nose.  It gives a subtle glow and really brightens up my face.  I get compliments all the time on it. The color I've been using sells out a lot, but is currently in stock, so grab it quickly!
Smashbox photo finish primer–  My skin is oily in the hotter months and my pores seem to get larger ( it could be my imagination).  I love how this primer makes my foundation go on smoothly and it keeps my face matte looking all day.
Nars blush –  Finding the perfect pink blush is harder than you think!  The Nars blush in Orgasm (the name of this totally embarrasses me, lol) is the perfect blend of pink and works for all skin tones.  I know this might seem a little pricey for blush, but it lasts me a year!  So its a good investment!
Sephora brand brush set–  I love the brush sets from Sephora.  They are such a good price point and great quality.  They also have a great set for contouring as well!  And don't forget to clean your brushes regularly with a good brush cleaner.  This is so important because bacteria gets on the brushes and can cause breakouts!
St Tropez tanning foam– as the world's palest strawberry blonde, I have my PHD in sunless tanner! This one is THE BEST hands down!  The color is immediate so you can see if you missed a spot and it creates such a great bronze, not orange, color.   You have to apply it with a mit or it will stain your palms!  I highly recommend this one. This product sersiously saves my see through, pasty legs!
T3 Curling wand set– If you ever take the plunge and purchase a professional curling wand, this is the ONE! It comes with 3 different size barrels and the curls last for days! I haven't found a wand that is even comparable to this one. It is an investment, but a worthwhile one!
Don't despair, hair repair mask– once a week I try to use a hair conditioning mask. It doesn't always happen, but that's the goal!   I love this one and highly recommend it!
Brazilian Bum Bum Cream– This is my new favorite body cream!! It smells amazing and instantly moisturizes! It also smooths and tightens the skin.  It contains a "secret" ingredient, guarana.  It is paraben and sulfate free as well! This is a total winner
Brow wiz–  This is an ultra fine pencil perfect for filling in brows with hair like strokes!  It comes a ton of colors so you are sure to find the perfect match!
Urban Decay Eye shadow palette in "Naked Heat"– I am a huge fan of all of the urban decay palettes.  This one is different because it has some beautiful deep browns and burnt oranges that will be gorgeous for fall!
Shop the Post

I hope you enjoyed my roundup!  I hope you will give some of these products a try! The beauty/cosmetic world can be overwhelming with all of the choices, but these are worth checking out!  Let me know your thoughts and please let me know if you have any questions!
Thanks for reading and following along!
XOXO
Emily