Spring Break is just a few weeks away and that officially starts swimsuit season!  Finding a comfortable, mom friendly suit can be a challenge, but I've found some amazing suits that will work for all budgets!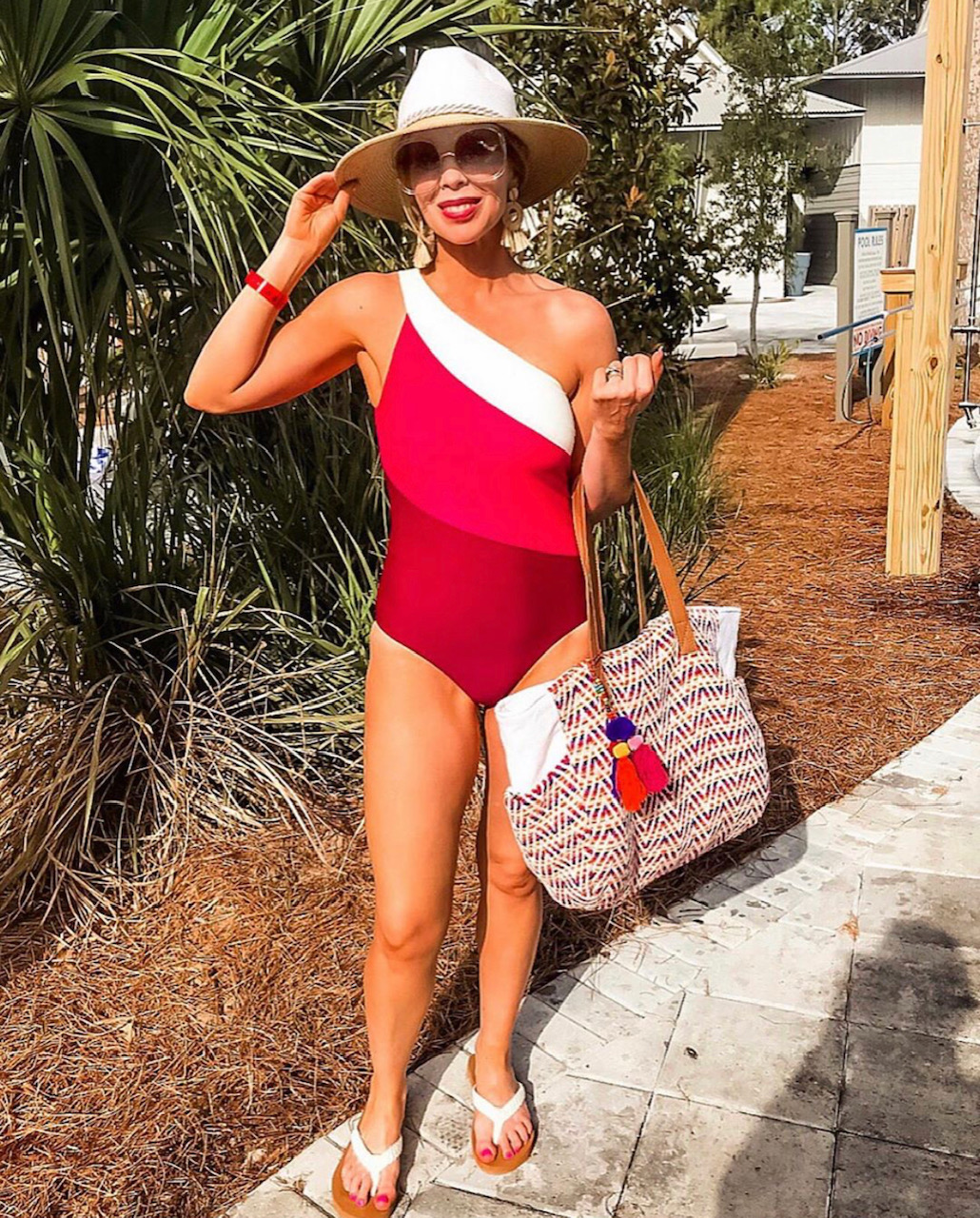 If I could only own one swimsuit in the entire world, it would be the Sidestroke one piece from Summersalt.  This suit is AMAZING! The quality, the cut, the fabric, and I could go on and on!  It is one of the top selling suits in the country, so it's no secret that it's the best.  It is $95 and worth every penny, but I realize that may not be in everyone's budget.  But if you are looking for one quality swimsuit, this is the one.  It runs true to size and comes in lot's of colors. I'm wearing a size 4.
If you are looking for a more budget friendly option, Amazon has a lot of cute suits.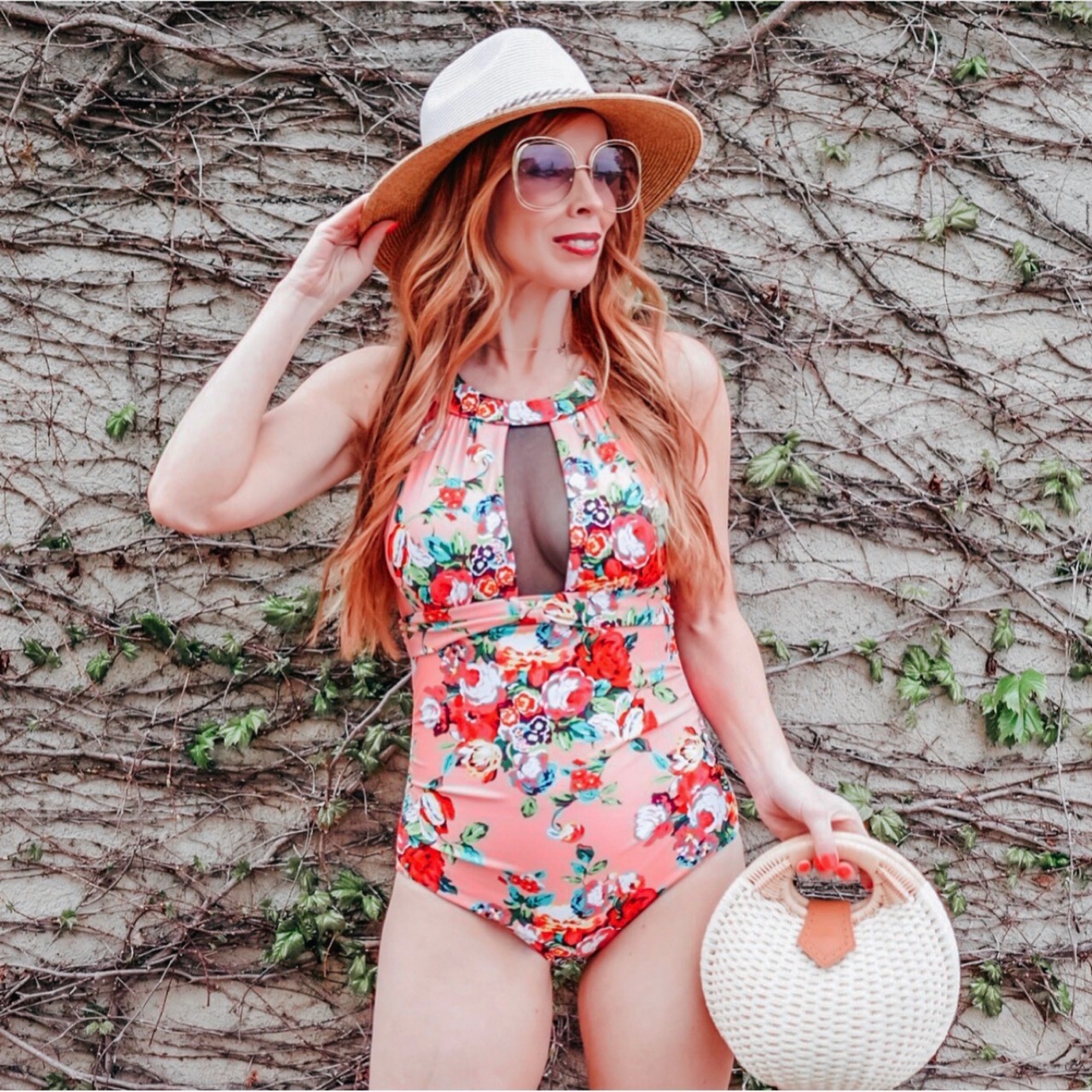 I really love this floral one piece from Tempt me.  It is only $27 and the fabric is nice for the price.  It has tummy control and runs true to size.  I'm wearing a size small.  It also comes in lot's of colors.   I also really like this suit in the solid black option.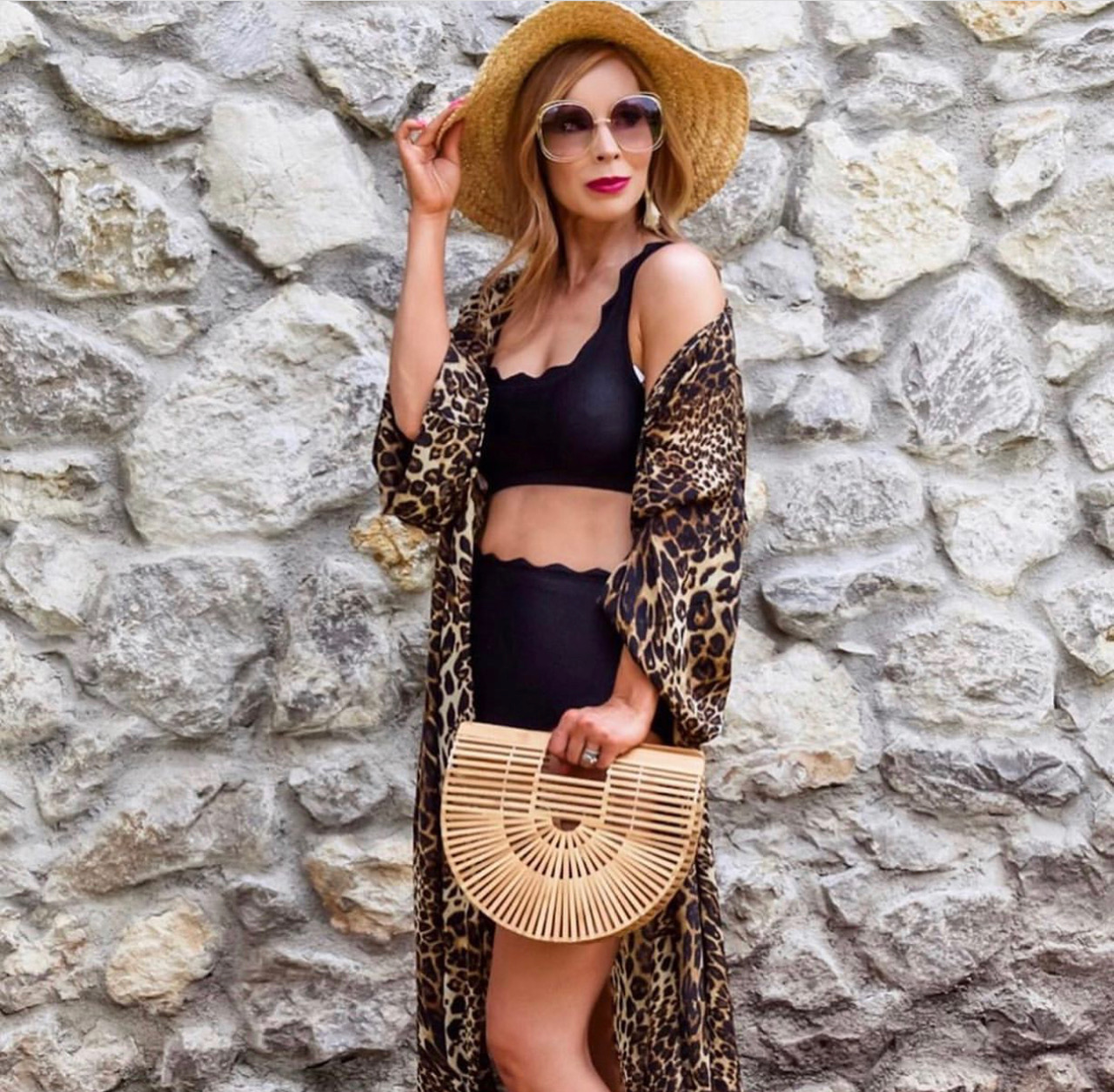 Recently, I have been leaning towards one piece suits because they are just way more comfortable IMO.  However, this scalloped two piece is extremely comfortable and has great coverage.  I love that it is high waisted and so flattering.  I am wearing a size small.  The leopard kimono I am wearing is also from amazon and is around $20.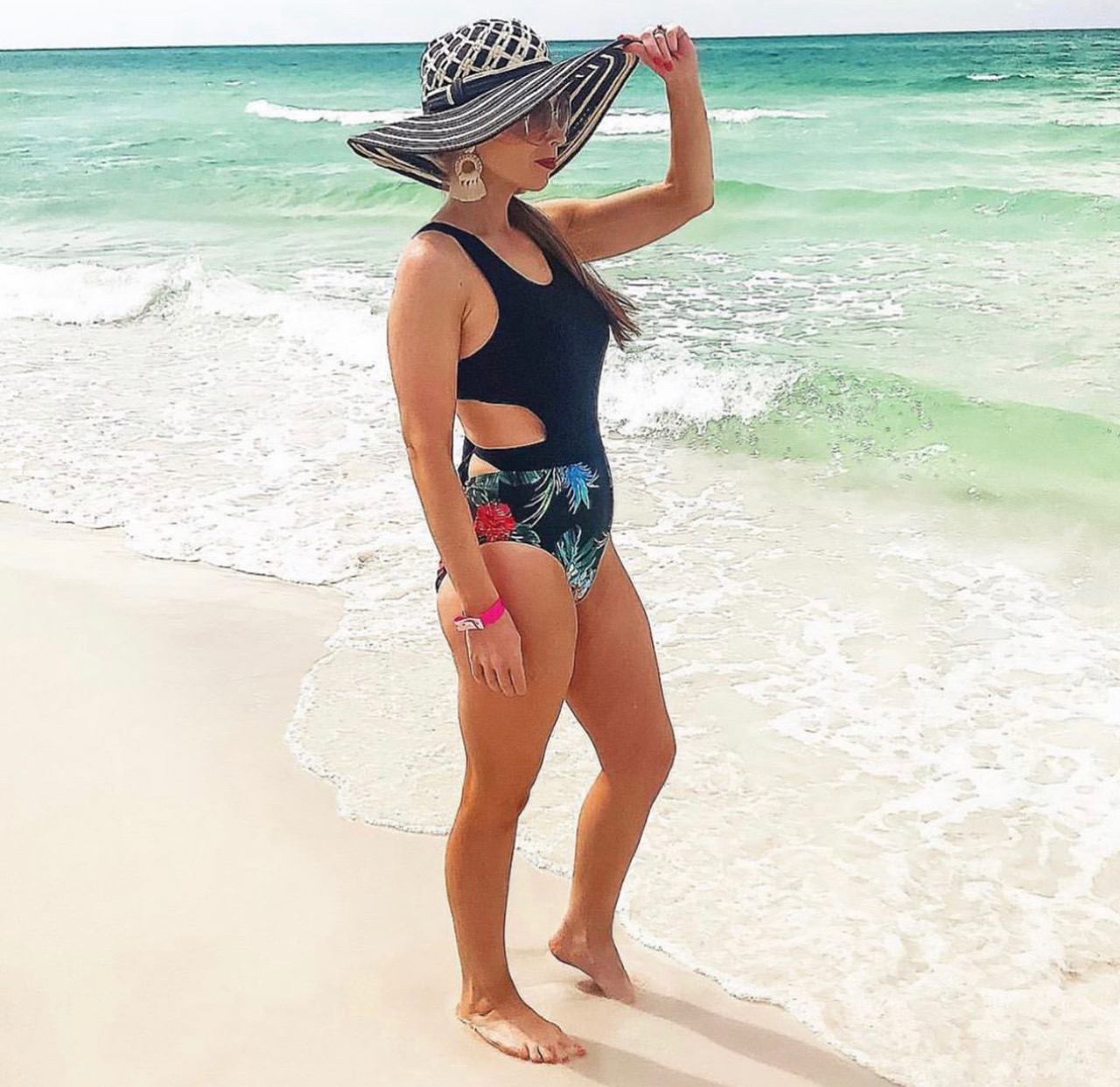 This Tropical print suit with cutouts is also a favorite of mine.  It is another amazon find and super flattering.  It runs true to size and is around $27.  The cutouts give it a fun little detail and there are quite a few print options.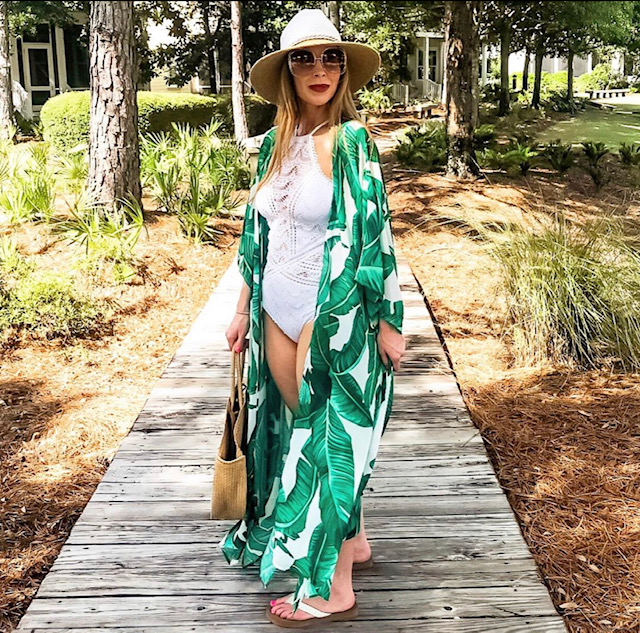 Another favorite of mine is the Becca Crochet one piece.  I love the detail and the flattering cut.  It also comes in black and navy.  It runs true to size and I am wearing my normal size small.  I am wearing the palm print kimono from Amazon and it is only $23!
I also found some great suits at Walmart.  These are all by Time and Tru and the quality is really good for the price!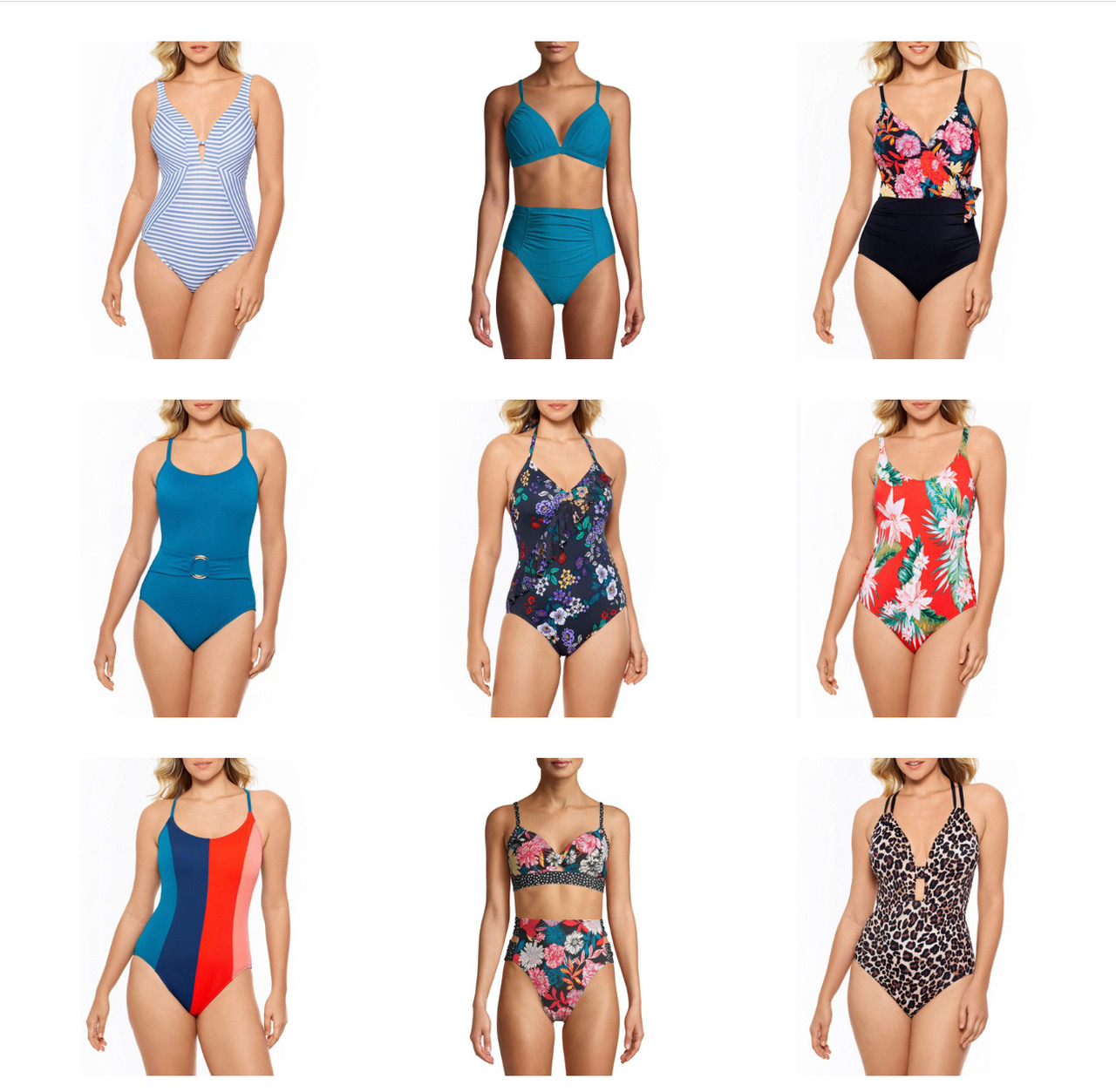 Shop the Post

I hope this will give some inspo as you search for the perfect swimsuit this season!! Thanks so much for following along and let me know if you have any questions!
XOXO
Emily