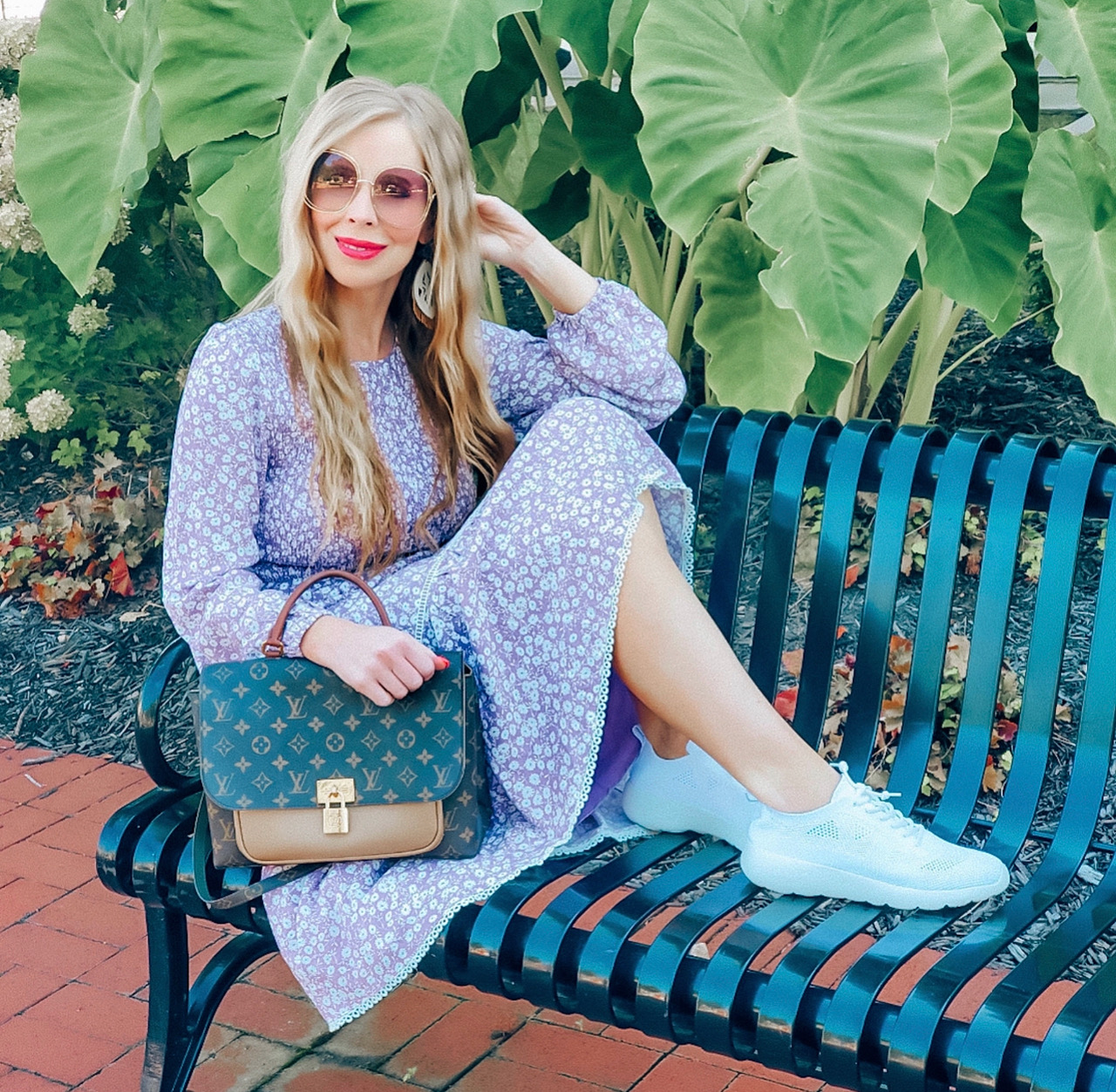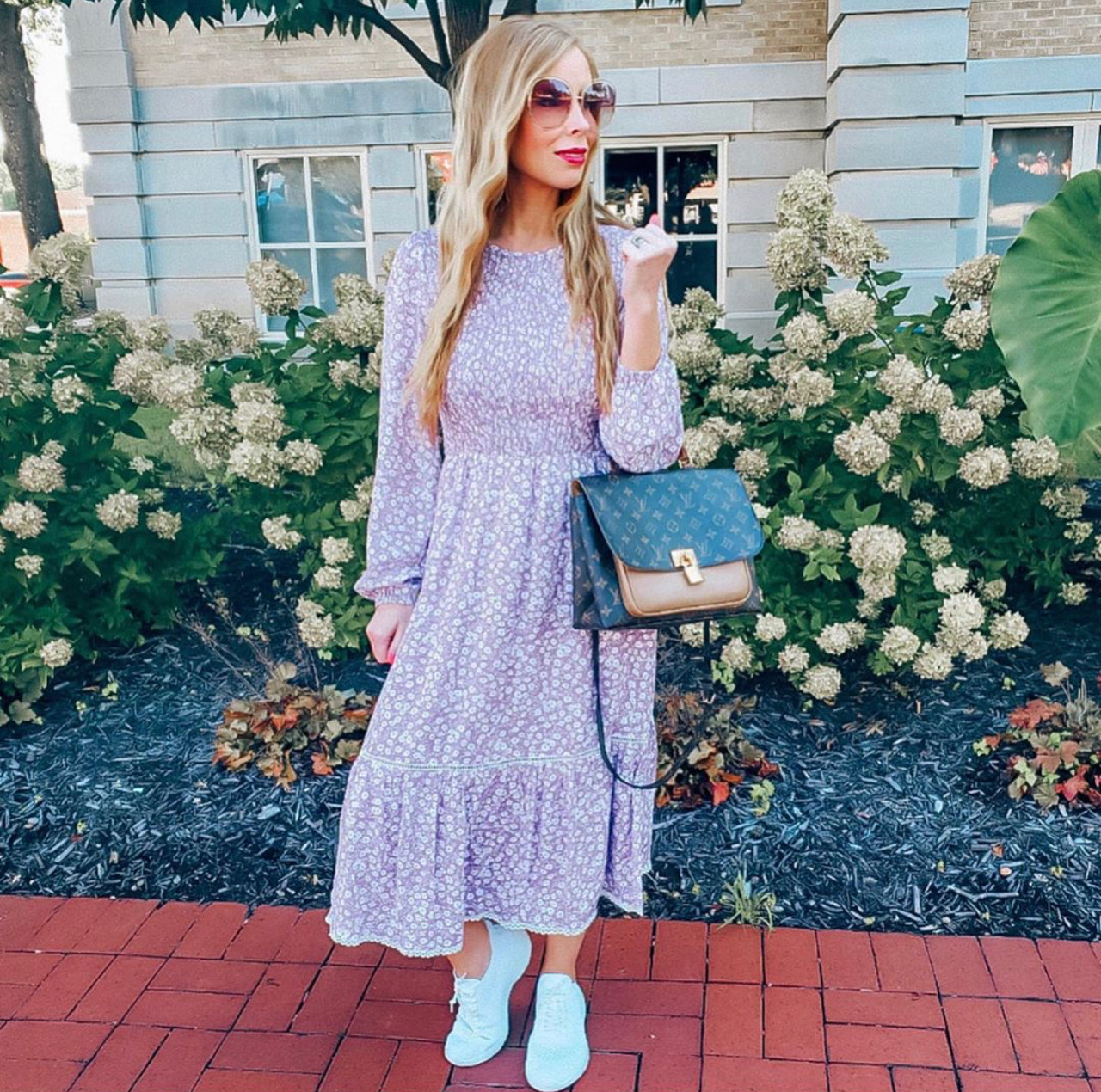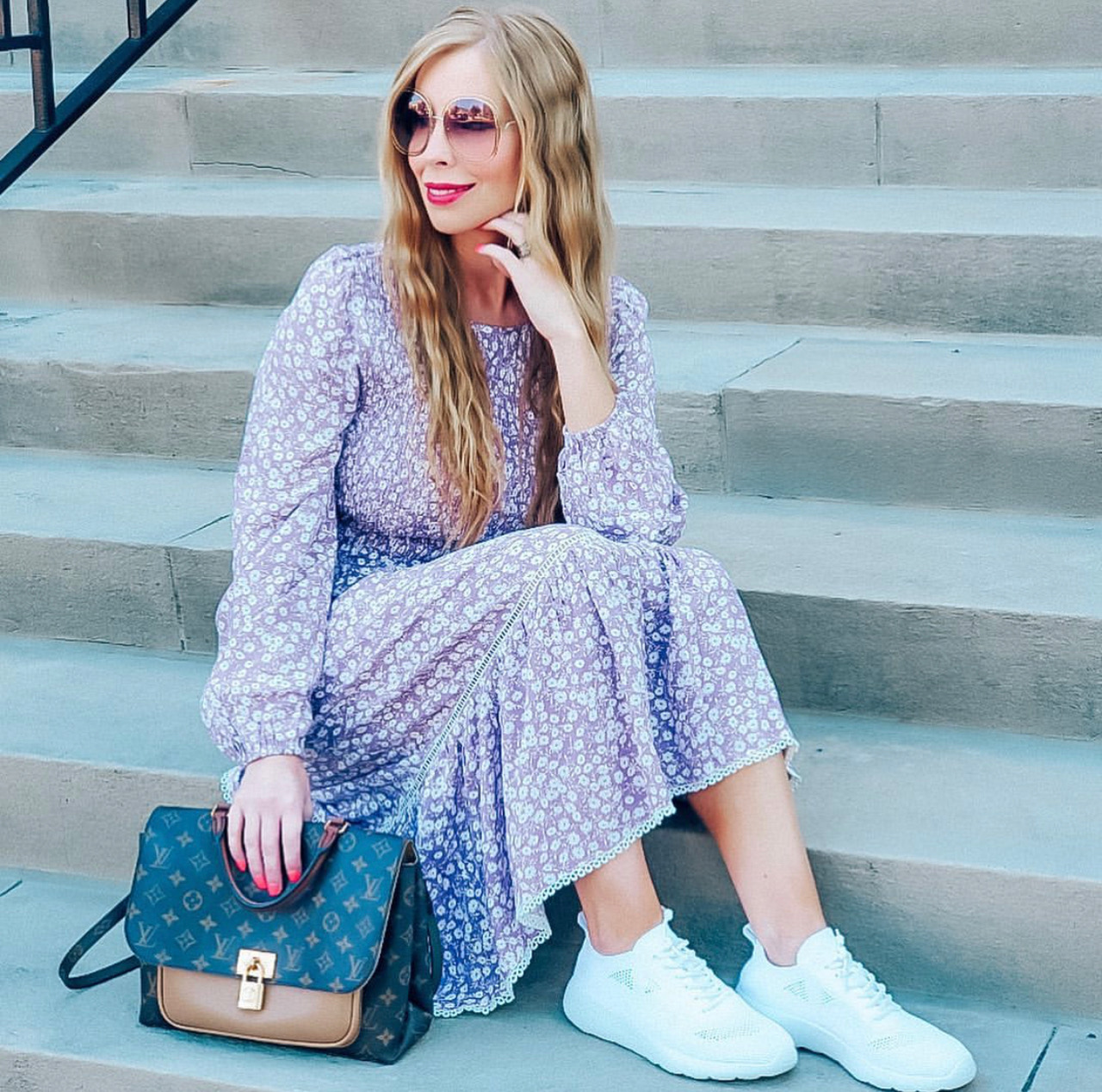 vineyards in the valley midi dress,  Cuccoo sneakers in white
I have always been a dress girl.  In fact, I prefer to wear dresses over anything else.  They are easy, comfortable, and extremely versatile.  My younger self would have always worn a pair of wedges or heels with my dress of the day,  but the older and busier I get, comfort is key!!  I think I ran about 20 errands yesterday and my dress and sneakers  kept me comfortable all day long and my feet were thanking me!  I am seeing sneakers paired with dresses more and more, but I do think there are a few tips to make the look chic and stylish.
Skip the socks, or wear no shows
Keep the rest of your accessories casual
Avoid the chunky sneakers to keep the look balanced
Think about the length of your dress.  For instance, a midi length can make you appear shorter. Since I am only 5'5′ I usually wear a sneaker with some sort of platform when I wear a midi.  I don't do this with a shorter length.
Experiment with colors/prints.  There are so many fun sneakers right now and I love adding a fun pop like leopard print or snake print!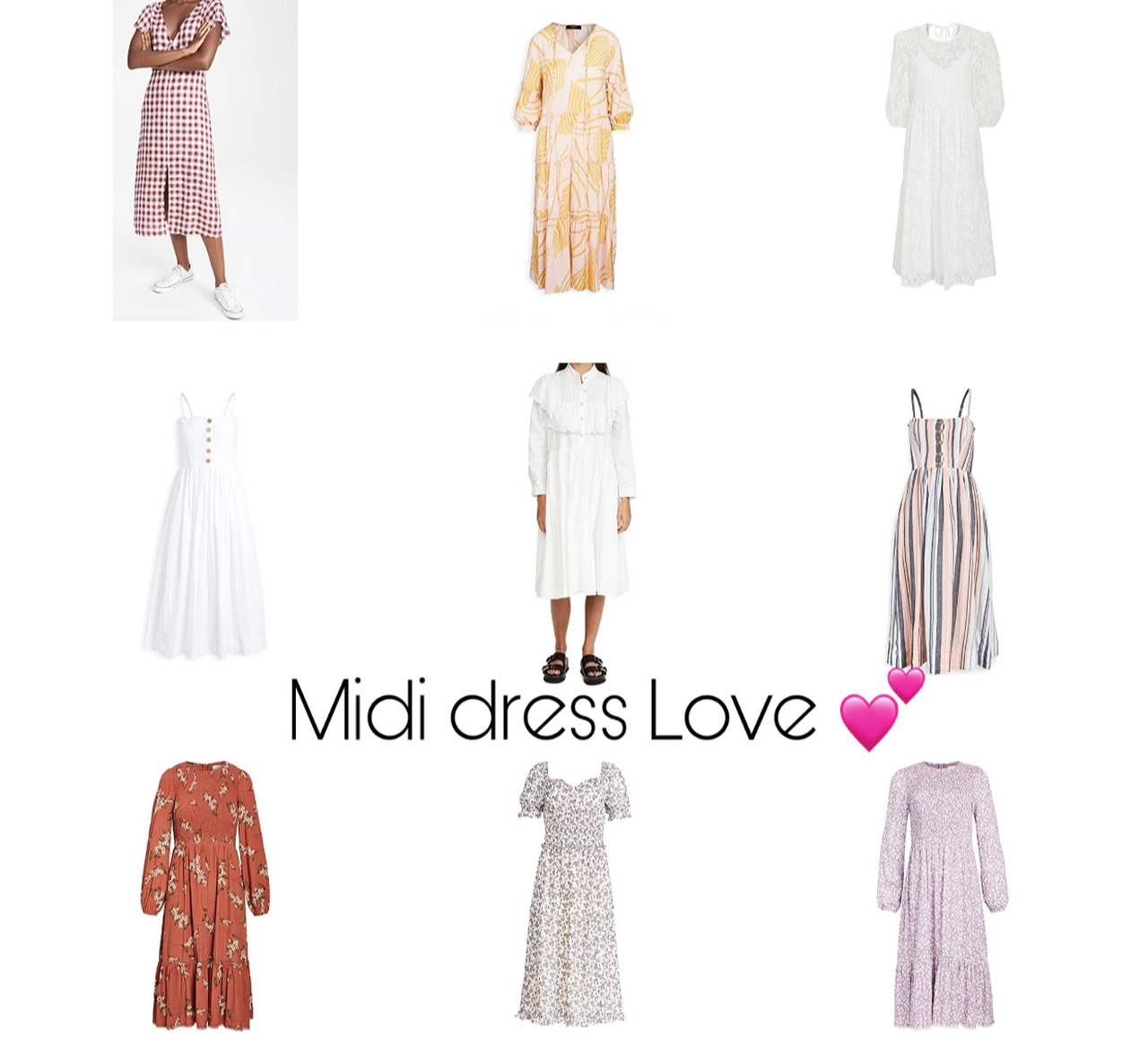 Midi dresses I am loving!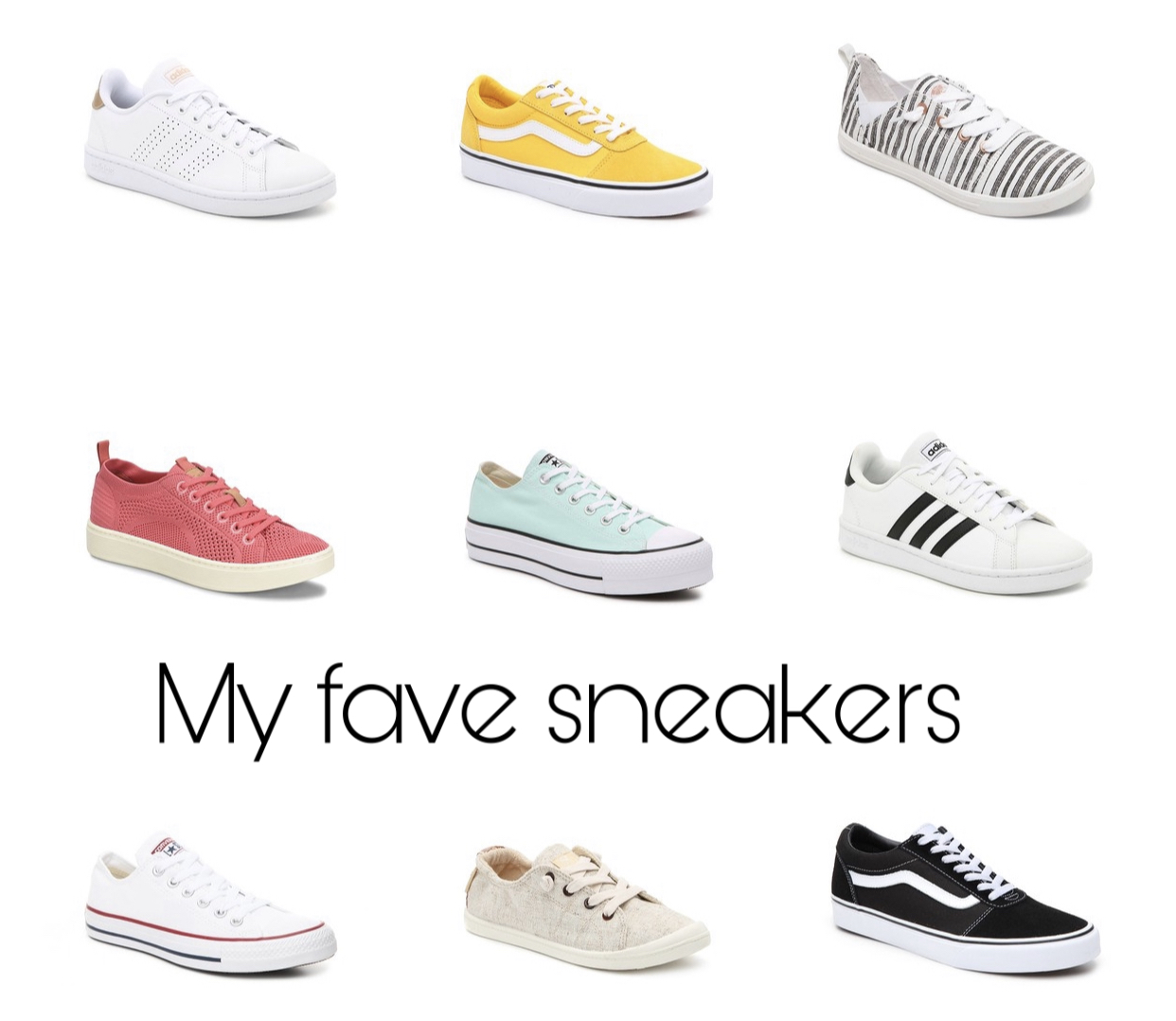 My fave sneakers to pair with dresses

I hope these tips are helpful. There is nothing like feeling cute and being comfy at the same time. It's the perfect mom on the go look and it can also transition to early fall. Let me know your thoughts and if you have any questions. Thanks for reading friends!!!
XOXO
Emily