First of all, welcome to my brand new website Emily Young Style.  Much time and effort has gone into making my dream a reality! I'm so excited to share this amazing space with you. I have such fun plans for my little corner of the internet and I hope you will follow along.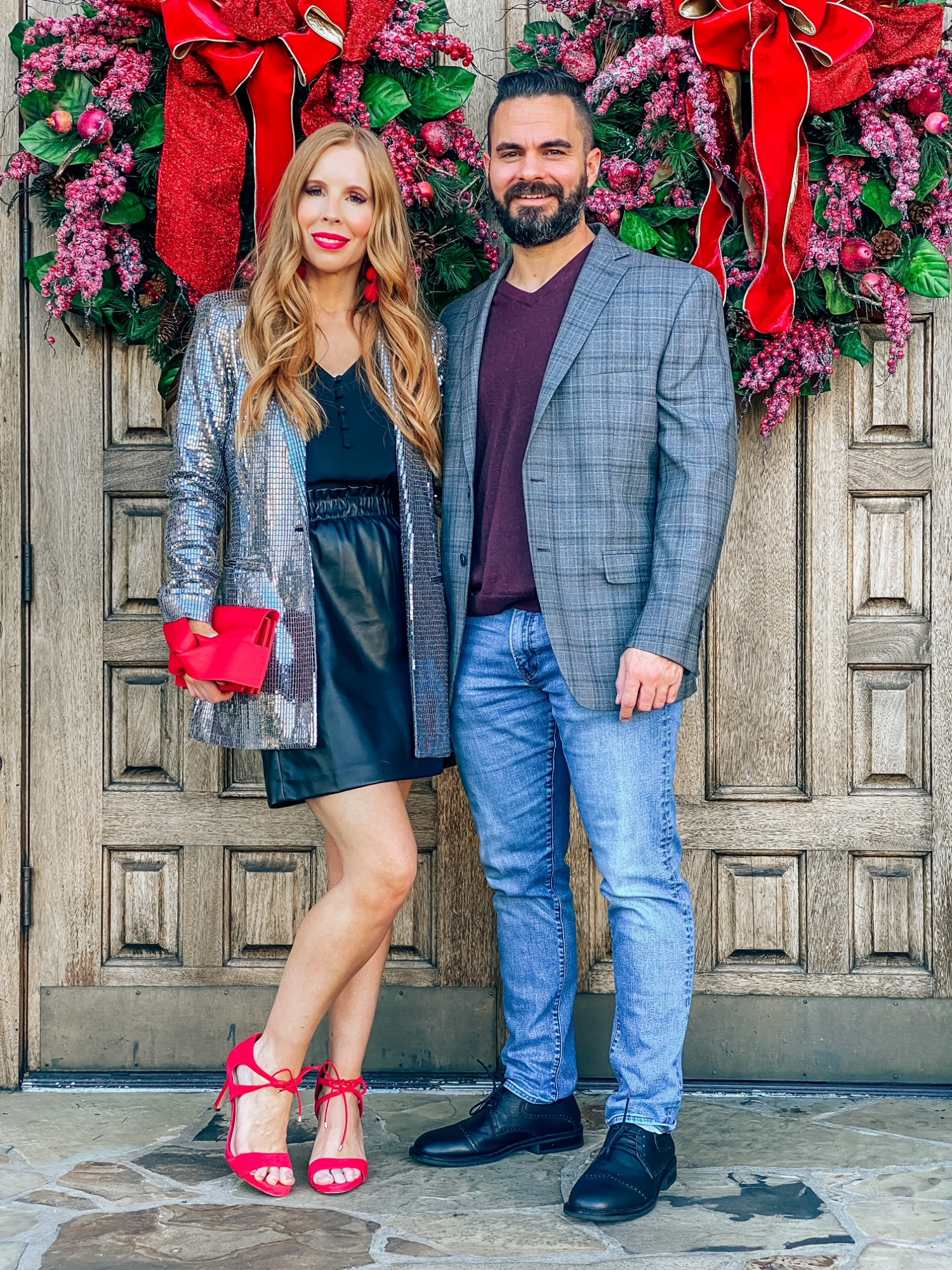 It's almost Party Season! After having ZERO parties in 2020, I'm ready for it! Party looks

are my favorite because I am all about the sparkles, velvet, leather, and all things holiday. No Christmas season is complete without sequins, right? 

I love the idea of a sequin blazer It's glam and classic all at the same time! I love mixing textures in my holiday outfits, so I paired it with a faux leather skirt Finally, I finished the look with red strappy sandals and red statement earrings. (mine are several years old) Dan doesn't love dressing up, but I can usually get him in a nice blazer and jeans for the occasion.  I added a v neck sweater in a nice burgundy color to finish off his look.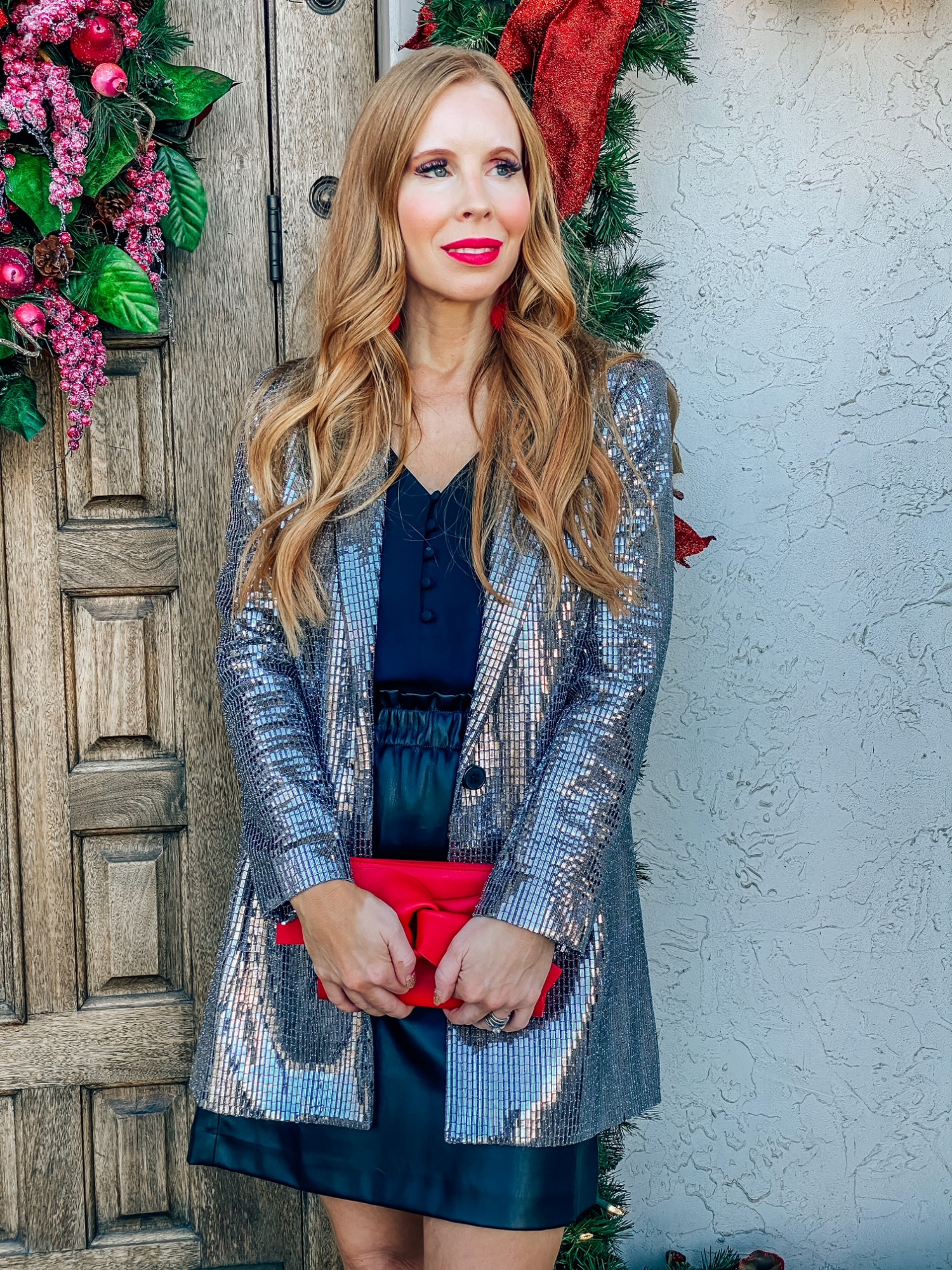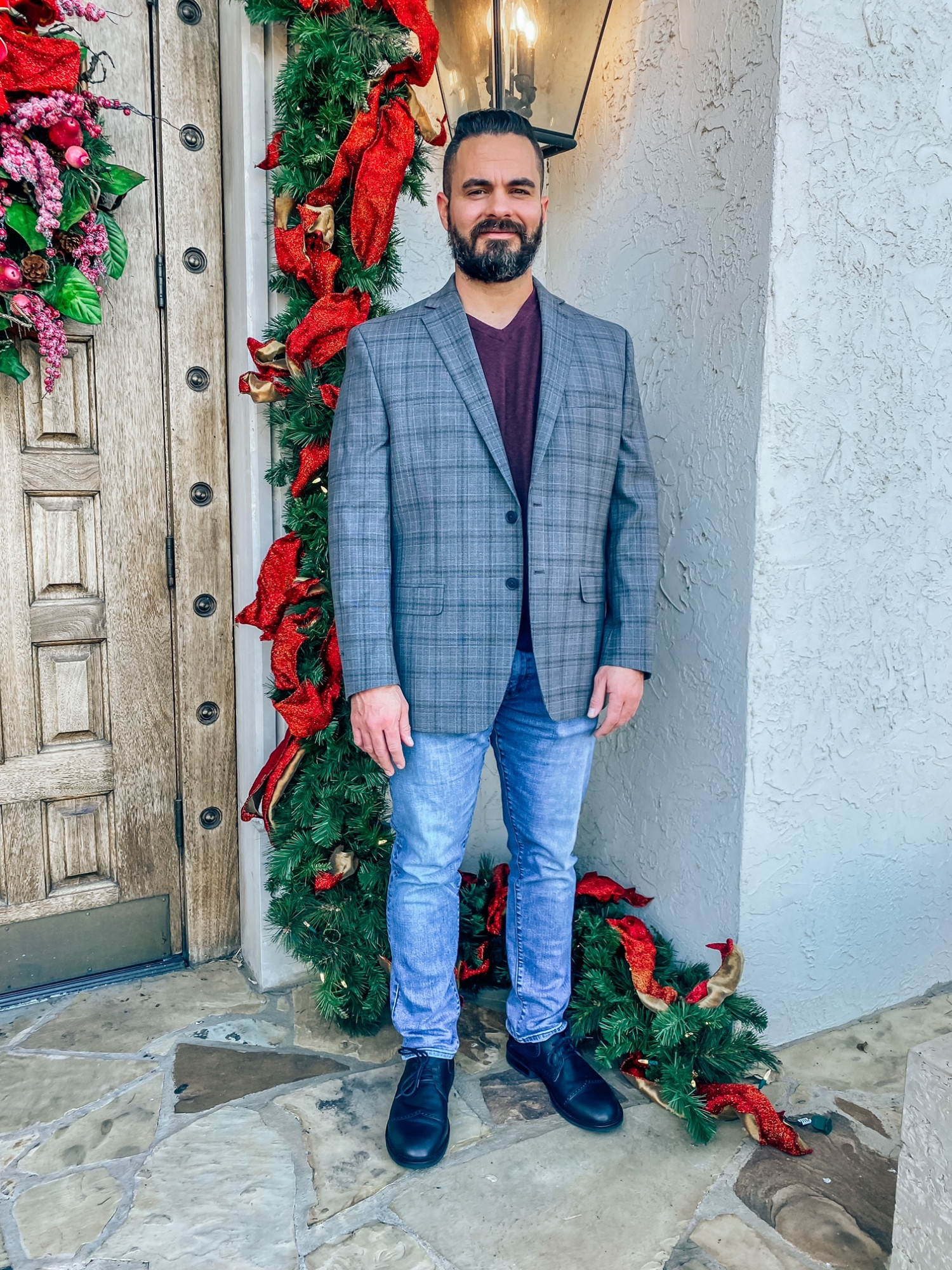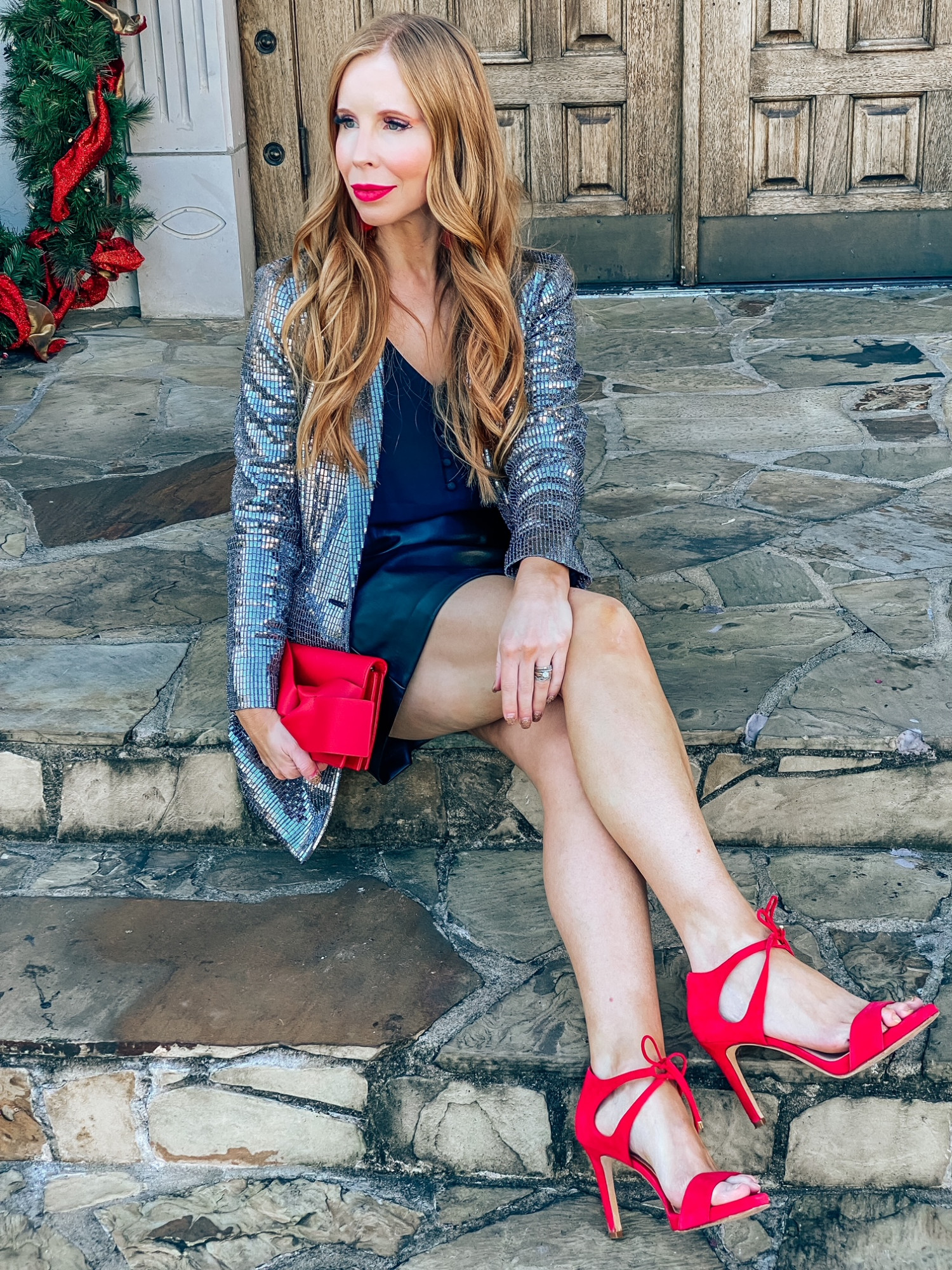 How many parties do you have on your calendar this year? We have 3 so far! Only one is dressy though.  Let me know how I can help you find the perfect holiday outfit! Please subscribe to my new website!  I have lot's of wonderful things planned! Have a great day, friends! You can shop our looks below.
XOXO
Emily