As a fashion blogger, I want to be more than a person who takes pictures of my outfits.  I want to be a stylist and fashion educator.  I hope to address the "how to's" and help women make the most of what is currently in their closet.  We are all on budgets and can't buy new clothes every time a fashion blogger posts something we like.  Wouldn't that be nice-ha!  Part of my plan is to take single items of clothing and style them multiple ways!  One romper, three outfits!  There you go! I'm loving this already!
I found the cutest red romper with a classic sweetheart neckline and pencil leg.  My challenge was to style it differently and make is work for totally different occasions. My first version I'm calling "Dressy Glam".  I threw a cropped faux fur jacket over it and paired with a studded pump.  This is perfect for a dressy date, a night at the theater, and could even work for cocktail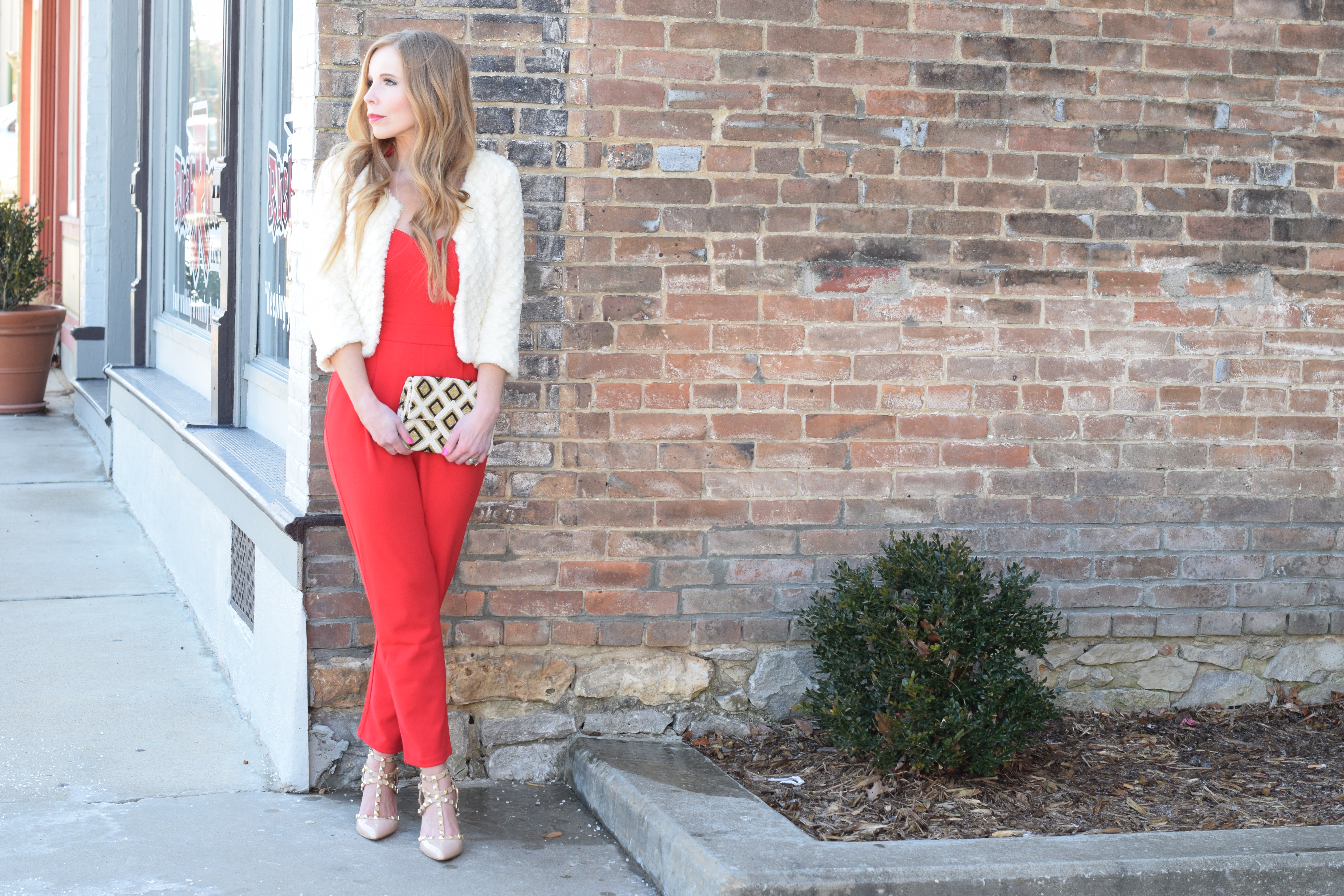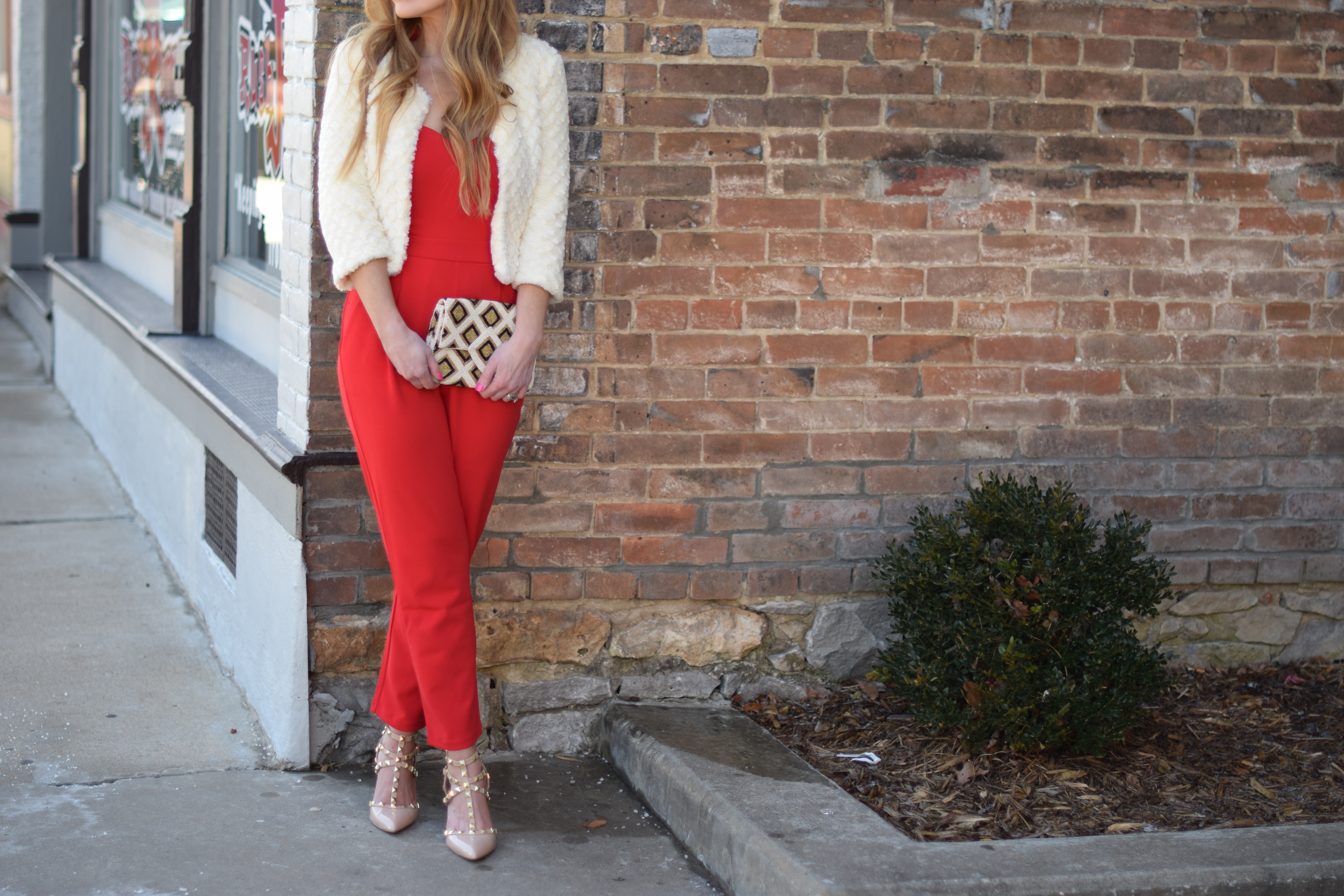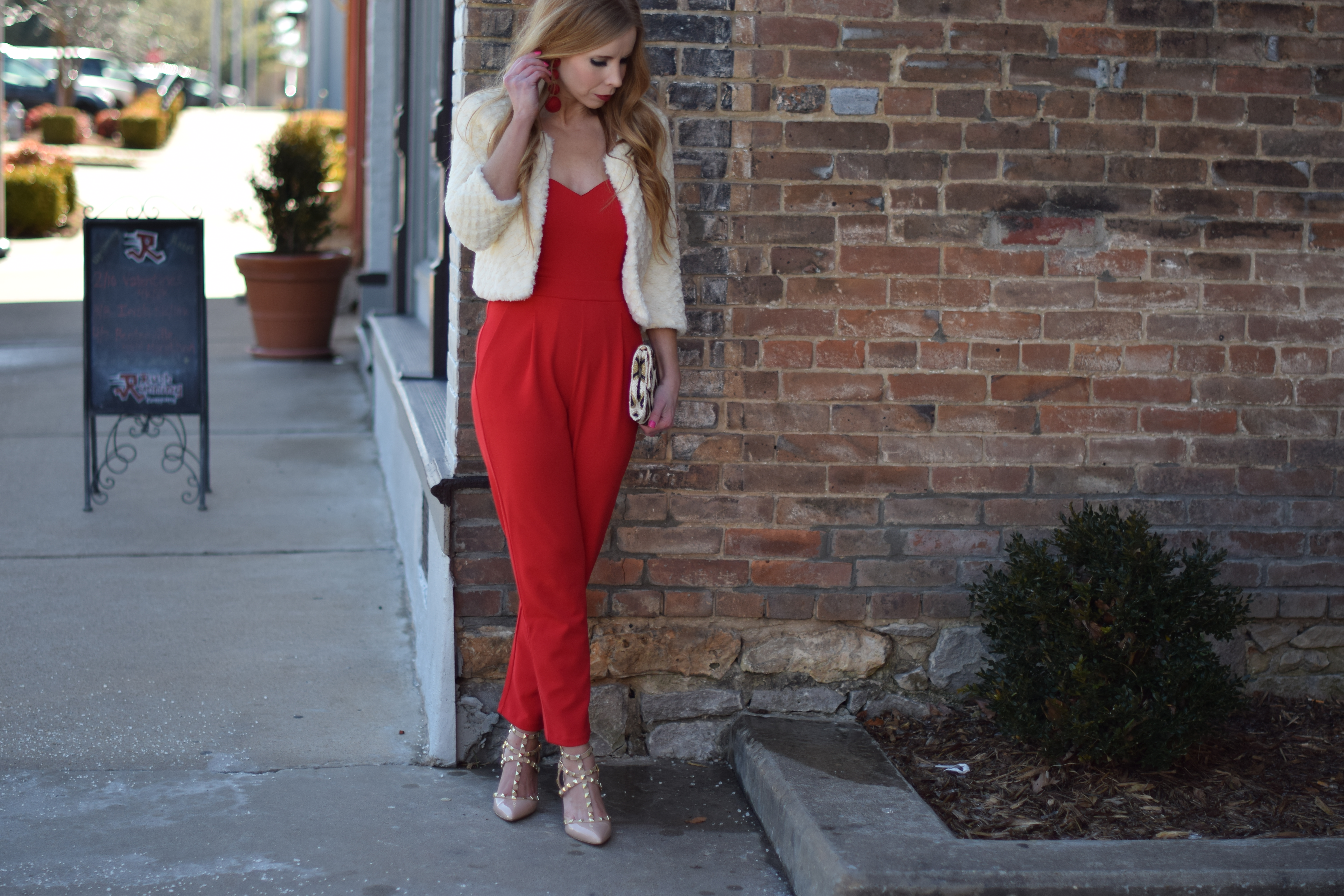 With the next combination I went for an trendy, edgier look.  I paired it with a puff sleeve denim jacket,  a leopard belt, and a black patent bootie.  I just can't get over the jewel detail on those boots!!  I love this look for a fun night out with friends.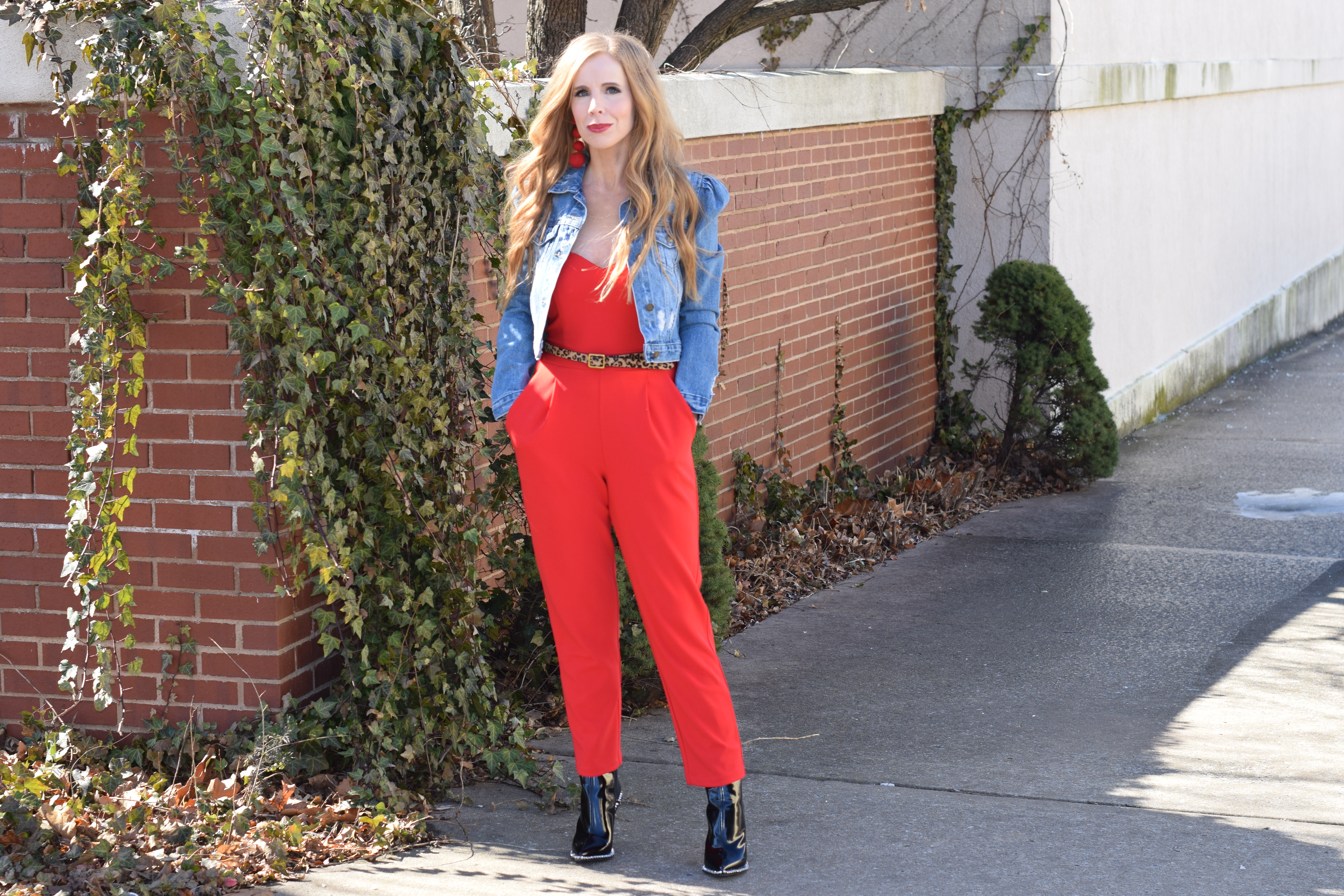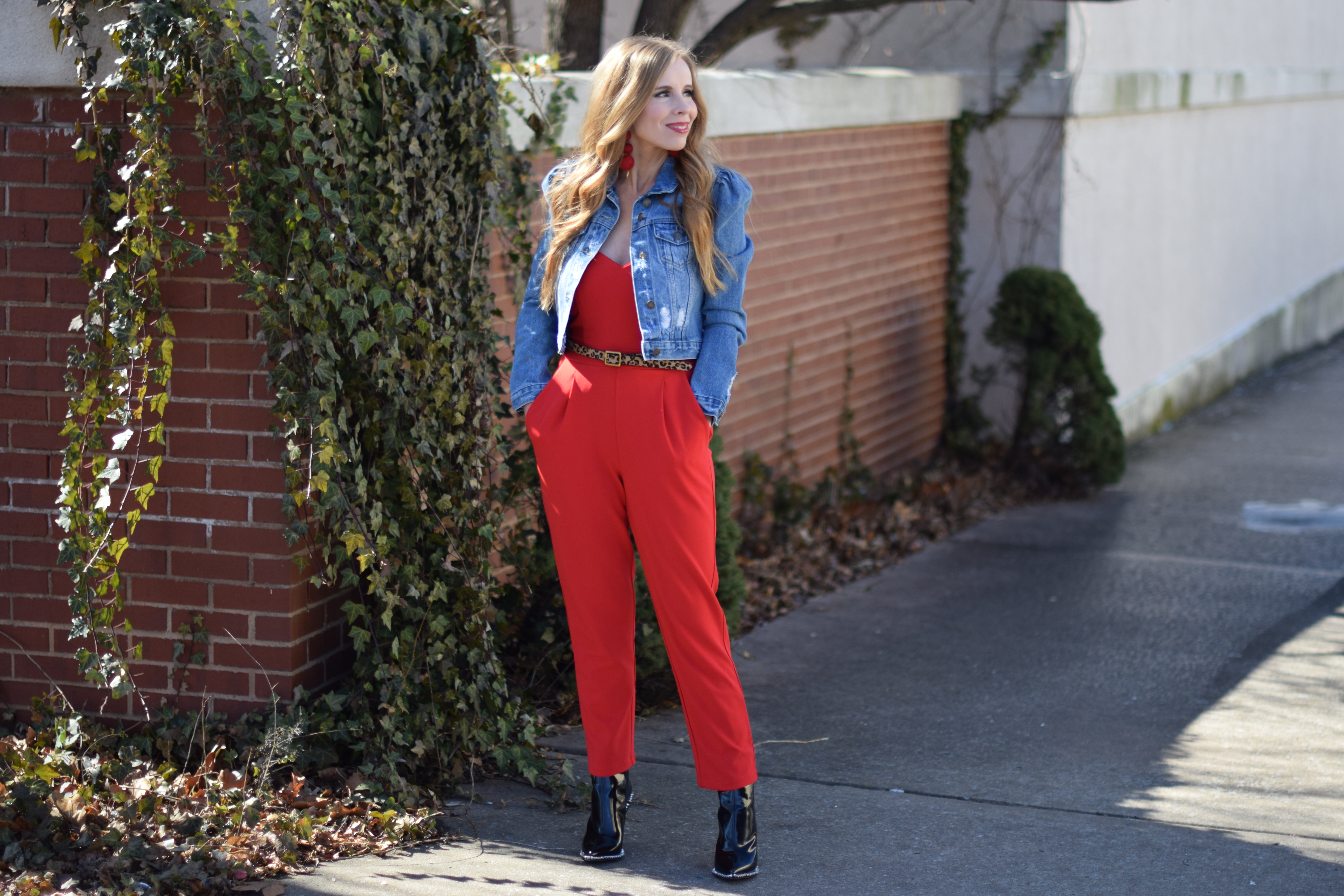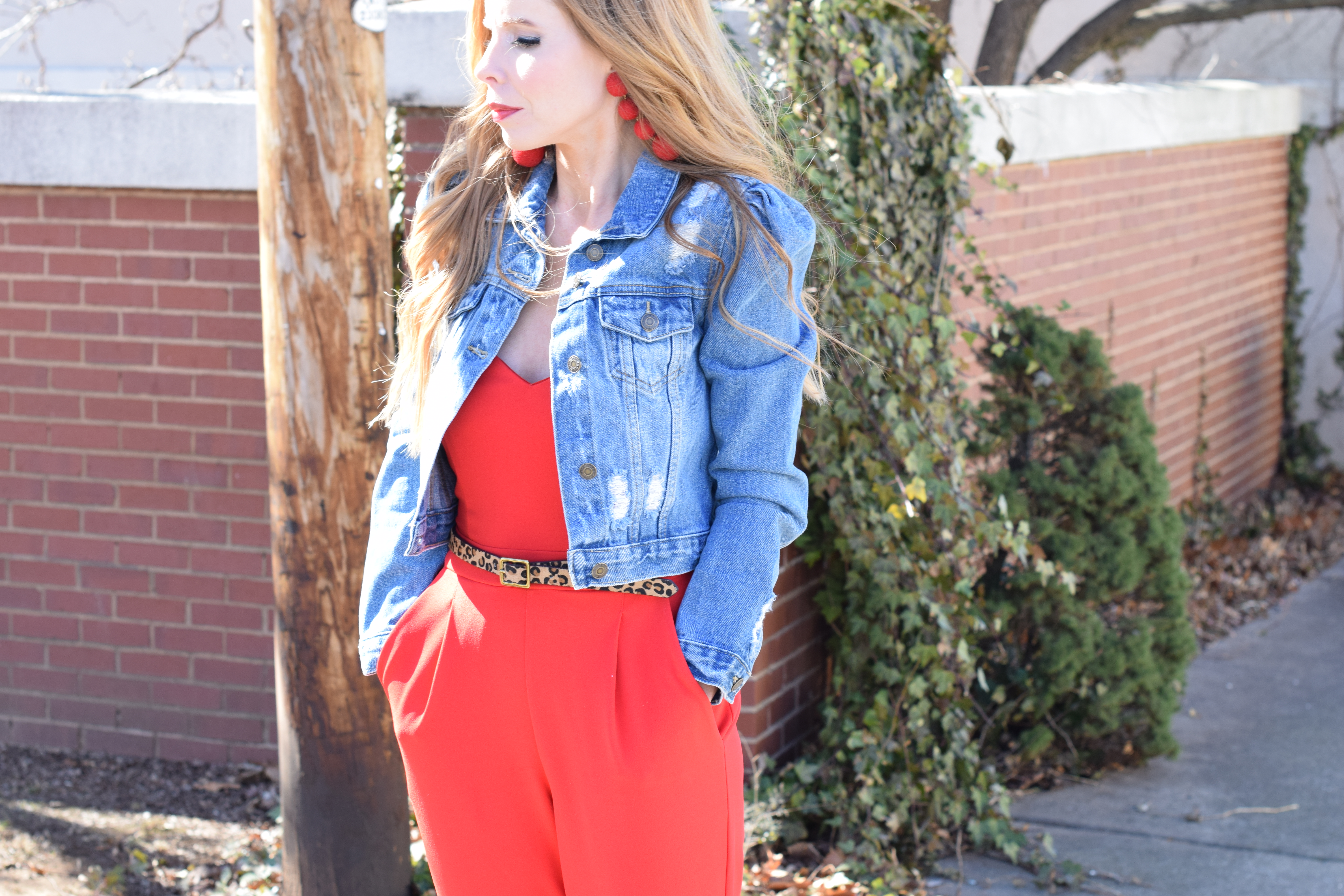 Lastly, I went classic with it.  I styled it with a chic Tuxedo style blazer and classy striped pump.  This look works for the office, church, or any professional, sophisticated setting. This saddle bag is always the perfect accessory and is currently half-off! This is an amazing price for such a high quality handbag!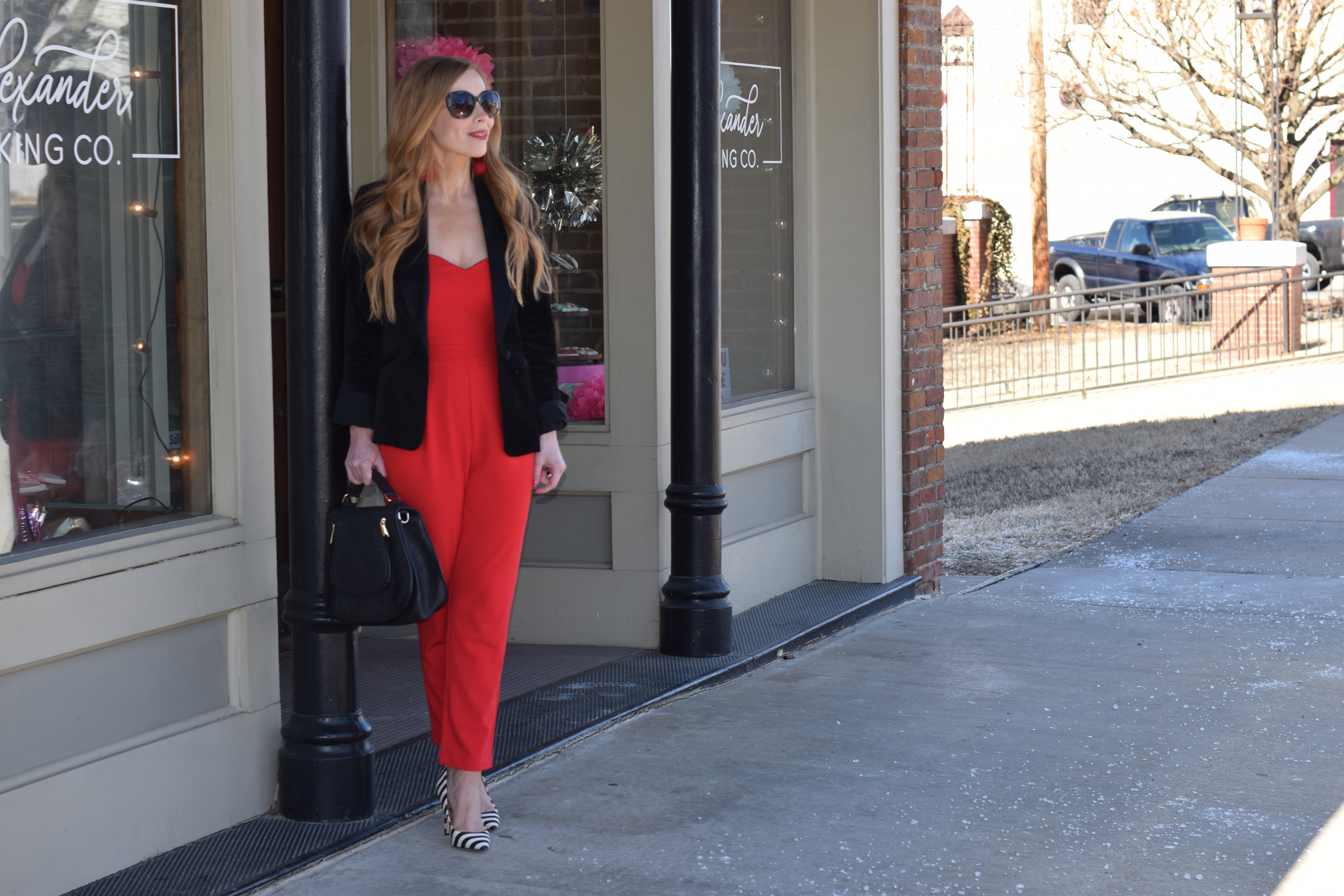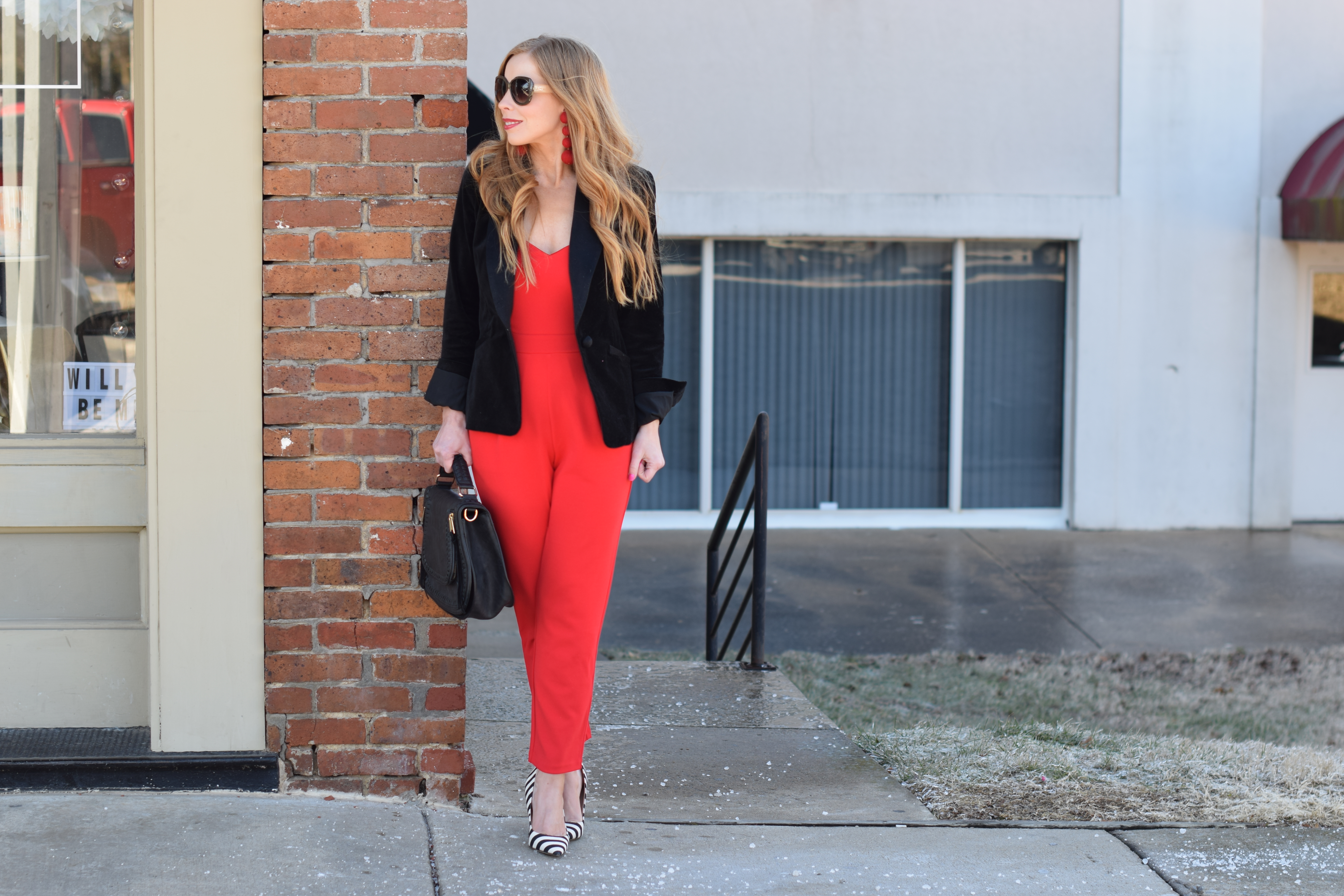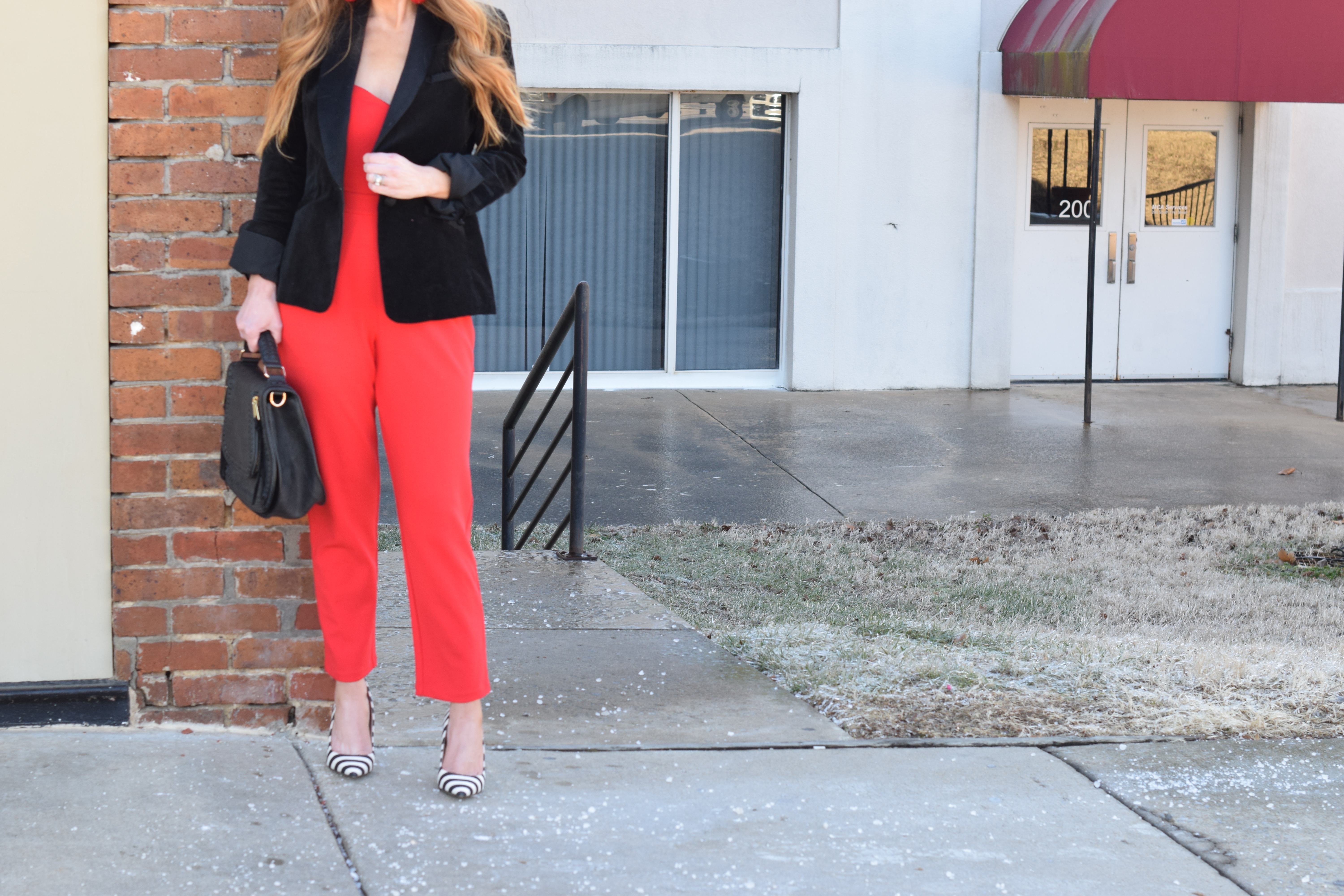 As you shop, look for pieces that you can wear multiple ways for different occasions.  Wardrobe staples that are timeless, but can be made trendy with the right accessories.  In the past, I've been on the trendy train, but now I'm leaning more towards classic pieces that I can "make trendy" if that makes sense!  Which look is your favorite? I would love to know your opinion! As always thanks so much for reading!!!

XOXO
Emily