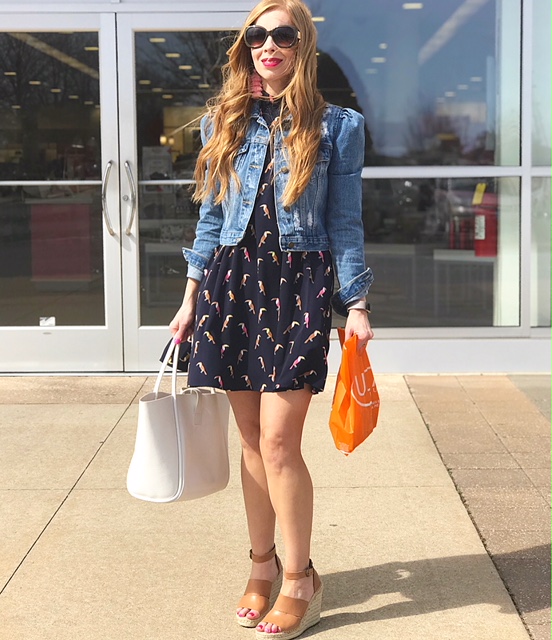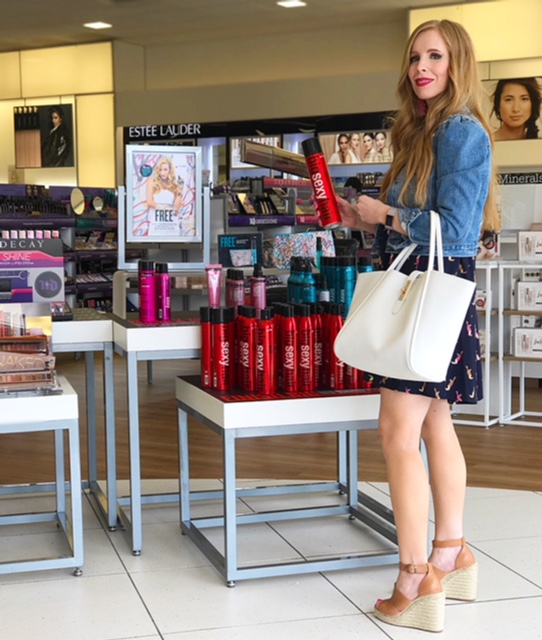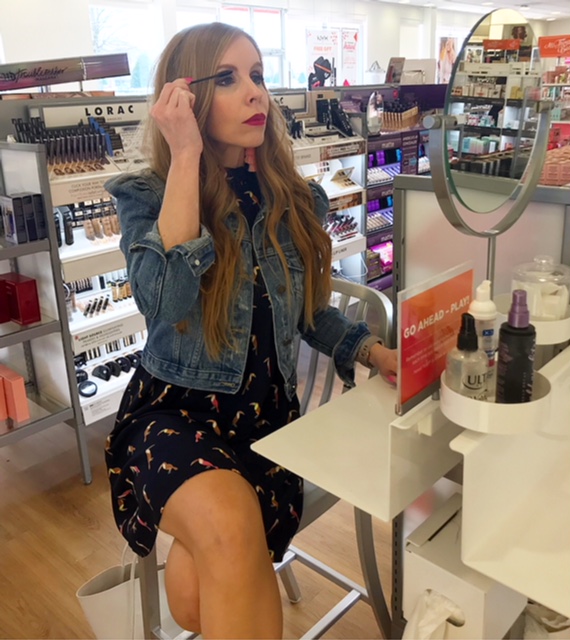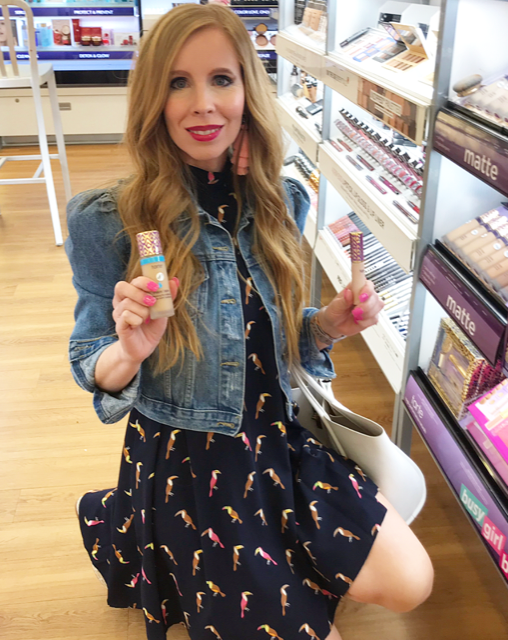 Last week I shared my drugstore favorites.  This week I am sharing my favorites from Ulta.  I love spending less whenever possible, but there are some products that just can't be matched.  Believe me I've tried.   This is a great time to order because they are offering FREE Shipping on orders over $50 and a complimentary gift with online purchases.  Please believe me when I say that I only post about the things I really love.  If I don't use it and swear by it, I'm not going to tell my readers to buy it.  So here we go! Here are my must-haves, swear by, can't live without products.
Tarte Concealer tape I would be lost without this stuff!!!!!!  As a mom to 3, I am pretty much always tired and this covers my under eye circles like no other.  Sadly, even though I'm old I still get pimples ( and lot's of them) so this is amazing for covering blemishes.  I love this so much that I buy more than one at a time because they are often out of my color in the store which is cause for panic! Ha!!!
St Tropez Bronzing Mousse– As one of the palest people EVER, I pretty much have my PHD in sunless tanner and this is my favorite hands down.  The color is INSTANT which I love, so you don't have to wait hours for the color to form.  Since it's already dark, you can tell exactly where you've hit and missed,  so you won't be out and about and realize you missed an entire section of your leg!  It is a little pricey, but it lasts forever.  A little foam goes a long way.  There is no drugstore tanner that is even close.  I can't recommend this enough!
Urban decay eye shadow palette– this sets contains 12 amazing, neutral shadows that look good on all skin and hair colors.  There isn't another set where you get so many fabulous colors in one.  It's perfect for any season and you can create so many different looks with this combo.  12 different shadows for $54 is really a great deal.  If you bought separate colors, it would be so much more expensive.  This is a must if you are an eye shadow gal!
Mario Bodesku acne spot treatment–  This is seriously a miracle product.  This is an acne SPOT treatment and I can't live without it. I put it on my pimples at night and by morning they are much improved. I also have my PHD in treating blemishes (unfortunately) and this is the winner!!  I can't recommend it enough!
Lancome Teint Idole 24 hour foundation–  I have tried and tried to find a "cheap" foundation I love, but there just isn't anything close to this product.  I have used it since high school and will never stop.  It is oil free and fragrance free which is mandatory for my skin.  It lasts all day and doesn't budge.  You can layer it for more coverage or just wear it lighter.    It is top notch and a bottle will last you a long time!  Definitely worth the investment!
Mia Clarisonic– I highly recommend using a Clarisonic if you don't already.  I am amazed at all of the dirt and makeup that gets "left behind" after I wash my face.  It's actually pretty gross.  This gets your face really clean and exfoliates which is SO important! This is a great skin care investment!
Big Sexy Spray and Play Hairspray This is my fave hairspray Ever.  It holds so well but isn't stiff.  You can still move your hair around even after you spray it.  I have used this since college and it is hands down the best!
Smashbox always on matte liquid lipstick– If you are looking for a long wear lip color, this is it!! It stays on ALL day, but isn't super drying like some of the long wear color out there.  You can add gloss if you want some shine.  There are so many great shades too.  The red is probably my favorite red ever!  A tube lasts forever too!
Tarte Contour palette– I do very little contouring because of my face shape,  But I love this set for just a little added glow.  Simply sweep the light color across the top of your cheek bones and the darker color underneath and blend really well. This really highlights your cheek bones!

Thanks so much for reading!  I hope you will give some of these products a try.  I really DO only share what I love!  What are your must have beauty products? I would love to know so I can give them a try! Thanks for following along, friends!!
XOXO
Emily