In the past, I haven't been a huge fan of plaid.  Even though plaid shirts have been on trend the past few years,  I didn't hop on board.  I am a girly girl and found the look a little too "lumberjack" for me. Ha!  I am also still trying to recover from wearing plaid skirts my entire private school education.  When Chadwicks of Boston reached out to me about promoting their "Copley" button up, I accepted the challenge!  I had fun taking this plaid button up and making it a little bit more feminine and structured.  I just want to emphasize that this top is a light weight cotton, NOT a flannel.  I am way too hot natured to even consider flannel!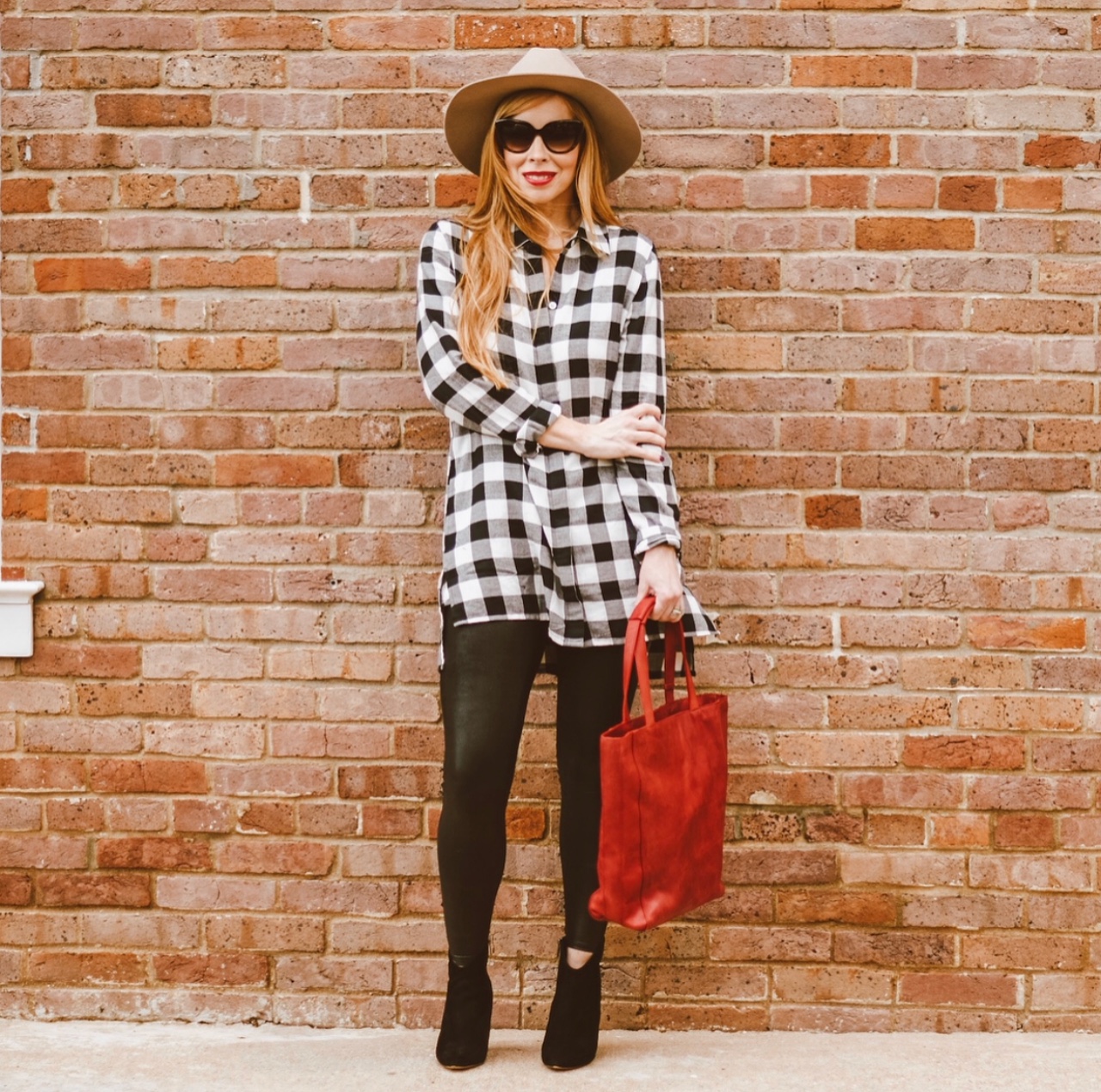 For my first look, I paired this great plaid tunic with my favorite faux leather spanx,  I could literally wear these everyday! They are so comfy and flattering. And I added my favorite booties that are currently 40% off! YAY!  My Favorite accessory for fall/winter is a wool fedora.  It instantly pulls your outfit together and I don't have to fix my hair!!!  I am a color gal, so I needed a pop of color in there!  I love red and black together so I added a fun red tote (only $54)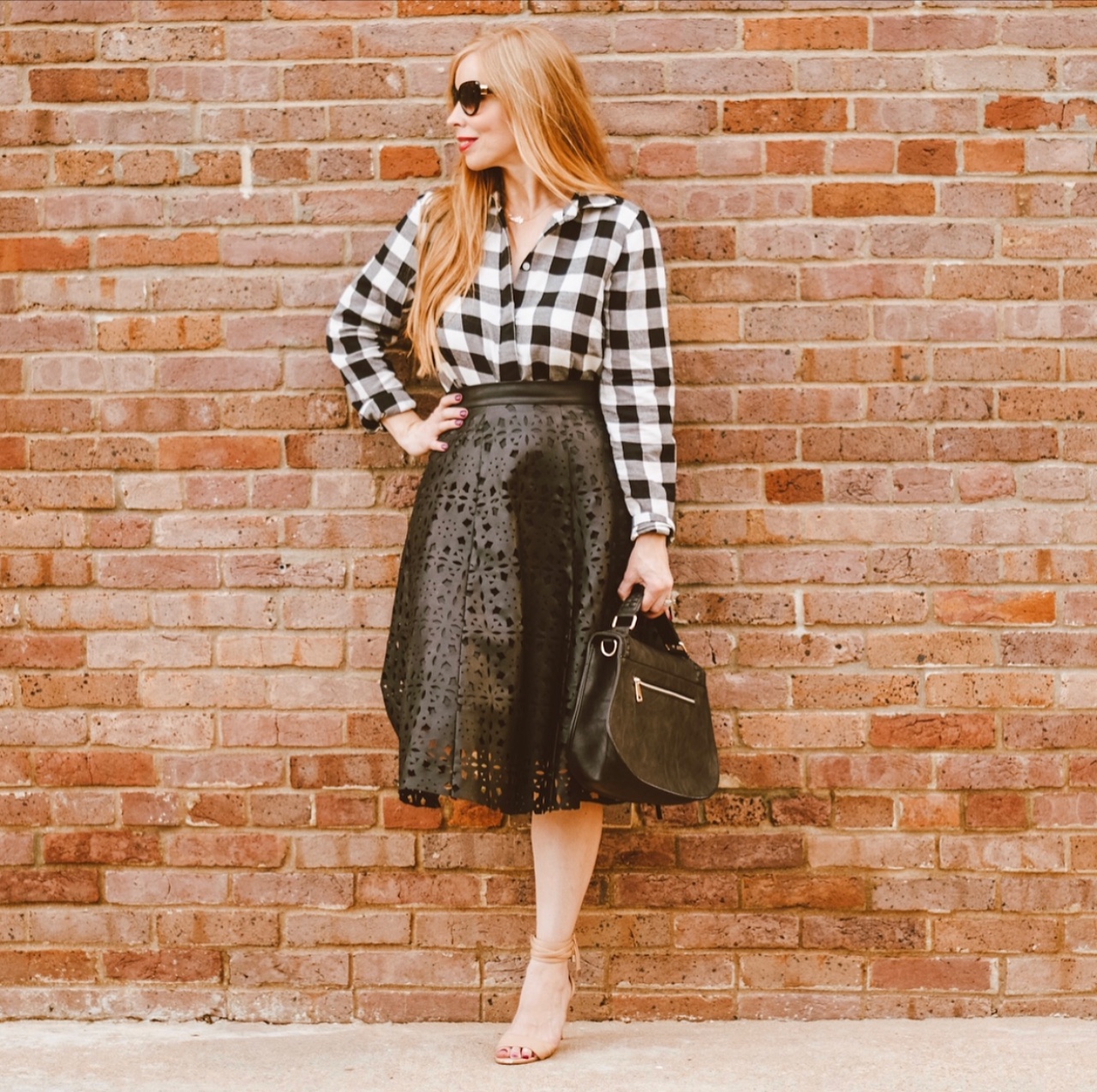 For my second look, I wanted to dress it up a little.  I know plaid is considered casual, so I wanted to give it a feminine, more dressy vibe.  I paired it with a faux leather skirt and a nude strappy sandal, which is the universal shoe in my opinion!  I think this look is perfect for the office or a lunch date with the girls!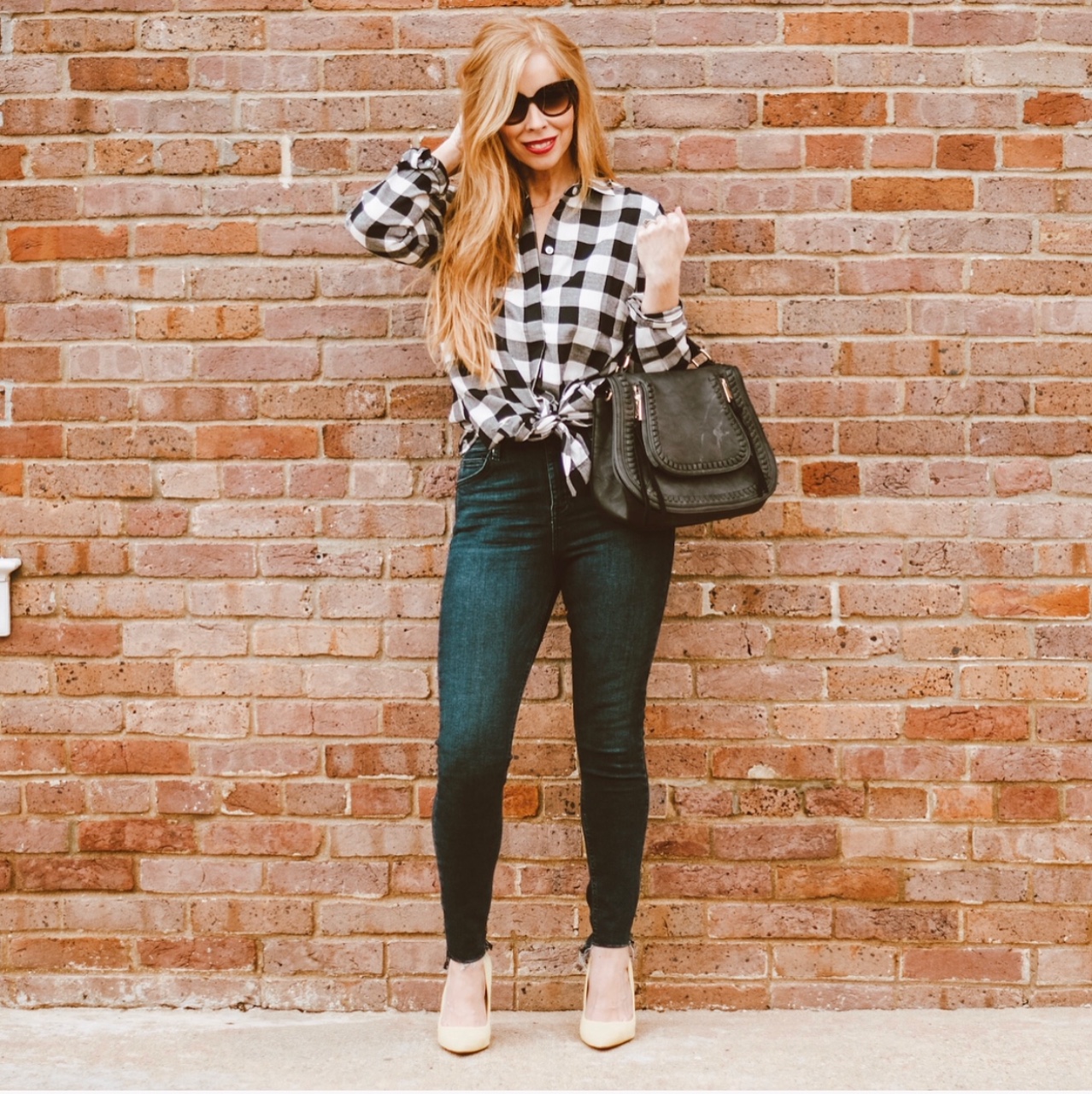 Lastly, I paired it with my favorite high waisted jeans  and a fun pump!  This is a great look for a fall dinner out!  If you haven't invested in a higher waisted jean yet, this is a great one and they are a great price!  So as you see, plaid can actually be a very versatile addition to your wardrobe!  Can you see yourself wearing outfit 1,2, or 3?
Shop the Post

Thanks so much for reading and have a great weekend!!
XOXO
Emily