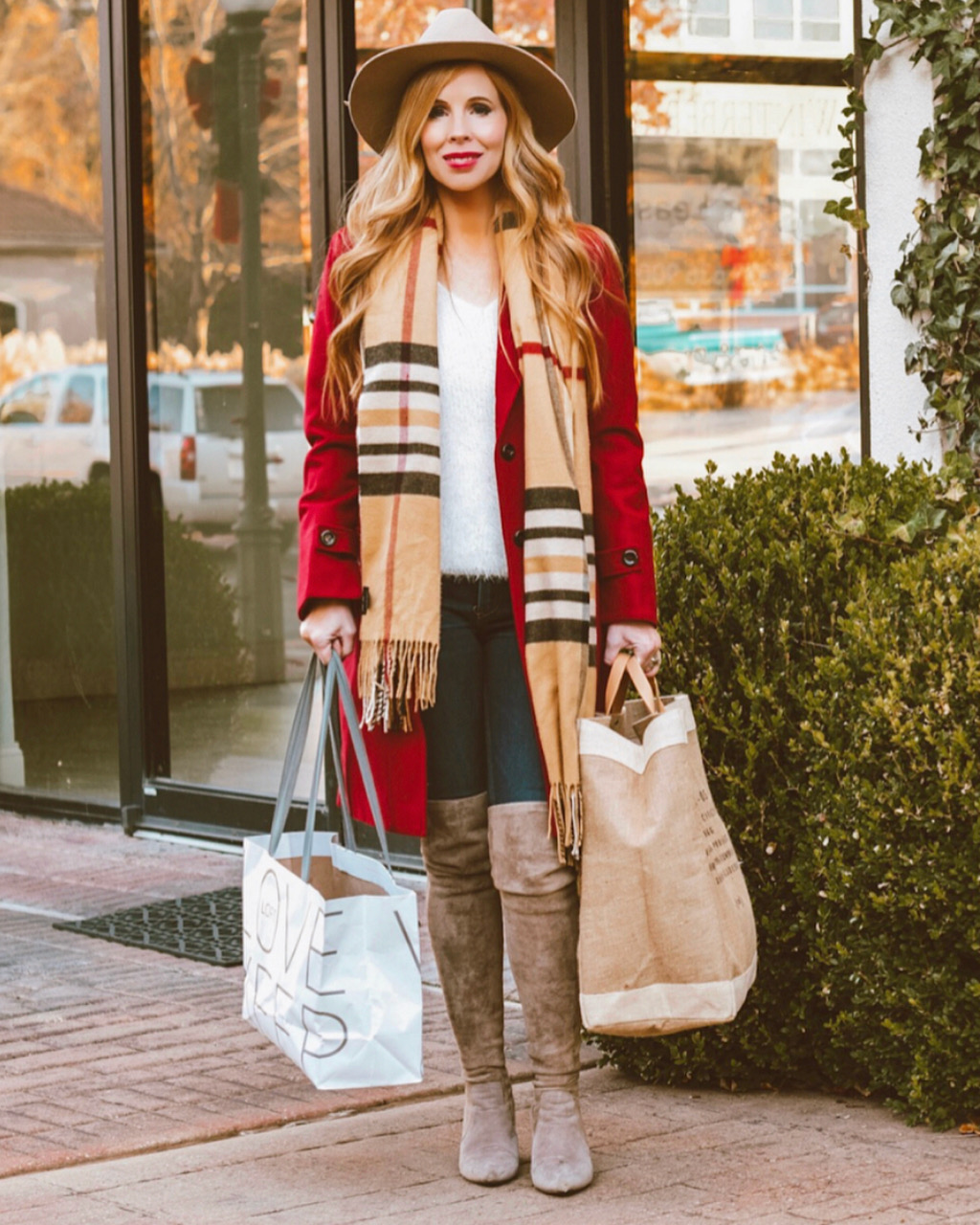 I hope everyone has an amazing Thanksgiving with those that you love! I have to admit that I am totally annoyed that "Black Friday" has made it's way to Thanksgiving day.  And now all the madness actually starts on the holiday.  I mean why not have a low key day just being thankful?  Well, I don't make the rules, so I am rounding up the best sales at my favorite stores!! There are SO many good sales!
EXPRESS– 50% off sitewide!  There are so many great gift ideas, stocking stuffers for Him and her

LOFT– 50% off Site wide plus FREE Shipping! They have so many great sweaters and winter accessories right now!

Nordstrom– Up to 60% off! You can seriously find everything you need here, it's a one stop shop!

JCPenney– Up to 60% off and more doorbuster deals than you can  imagine!

Walmart– Black Friday Deals like you won't believe!!!!

J. Crew– 40% off site wide with code TOGETHER

Macy's– up to 50% off and lot's of Black Friday Deals!

Amazon– Different hourly specials! So many great deals!

Goodnight Macaroon– This is one of my very favorite online clothing sites! Get up to 50% off and many items are buy one, get one Free!!

Sephora– Get up to 50% off of some of the best makeup, beauty tools, and gift sets! Free two day shipping!

Pottery Barn– get 25% off sitewide!!

GAP Old Navy Banana Republic  -50% off your entire purchase on all three of these sites!!! Can I get an AMEN!
Happy Shopping! I hope you score some amazing deals this Black Friday!! Thanks so much for following along!
XOXO
Emily