Date night doesn't happen nearly enough for us, but when it does it's super exciting!! We  go to a "fancy restaurant" where our kids would never want to go and enjoy what I call "adult food".   I usually dress up so it feels like a special occasion because who knows when it will happen again!?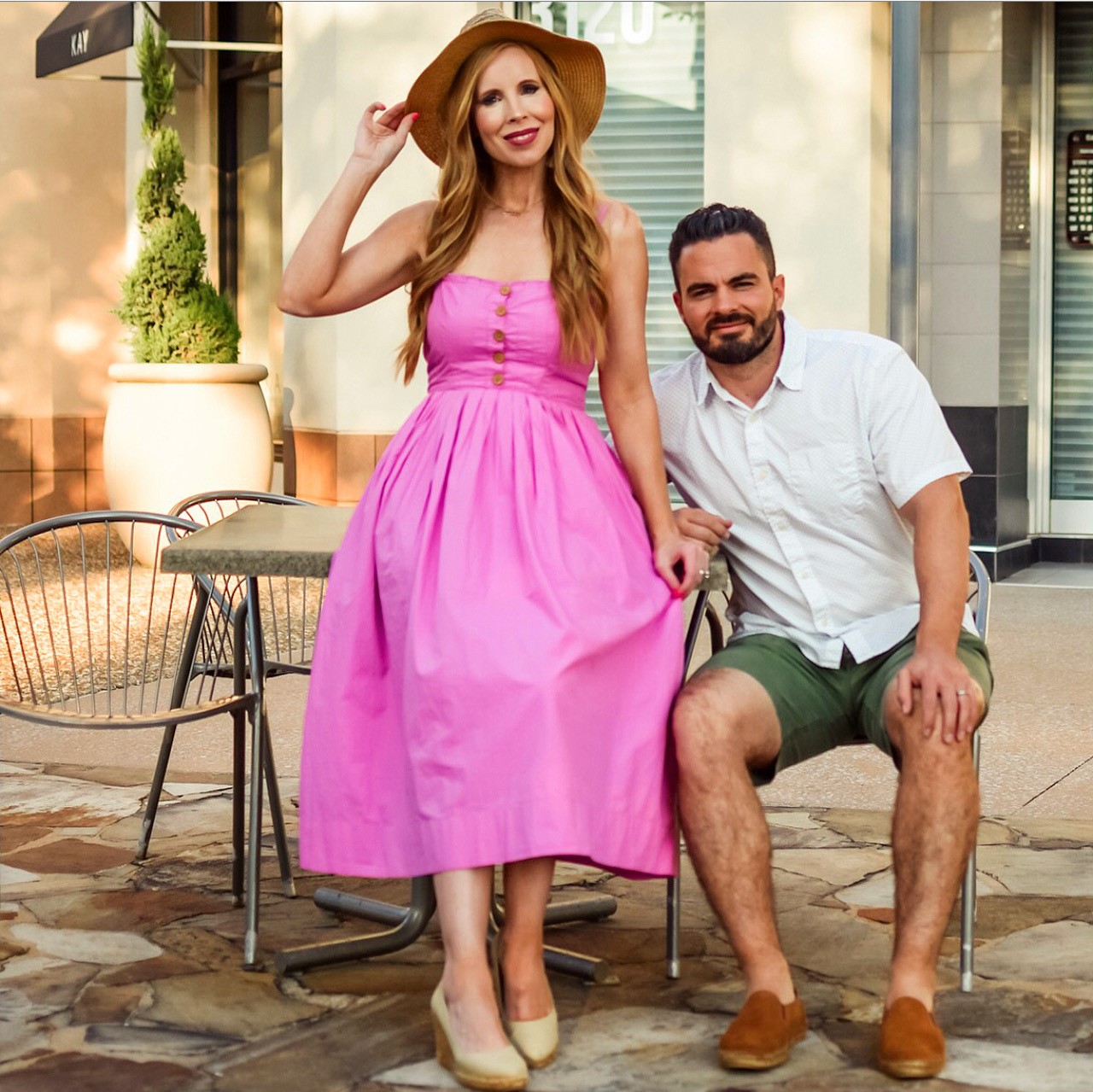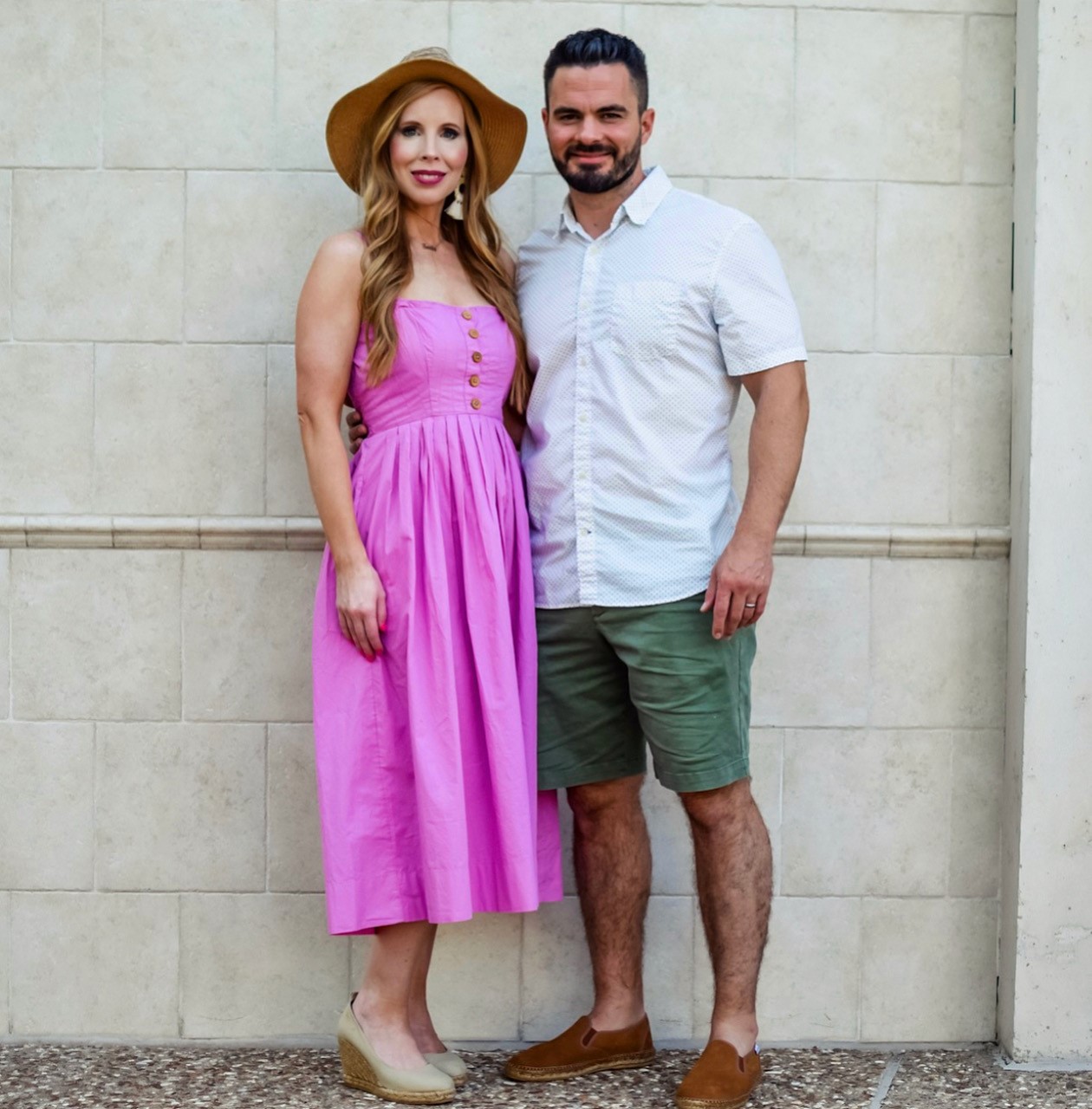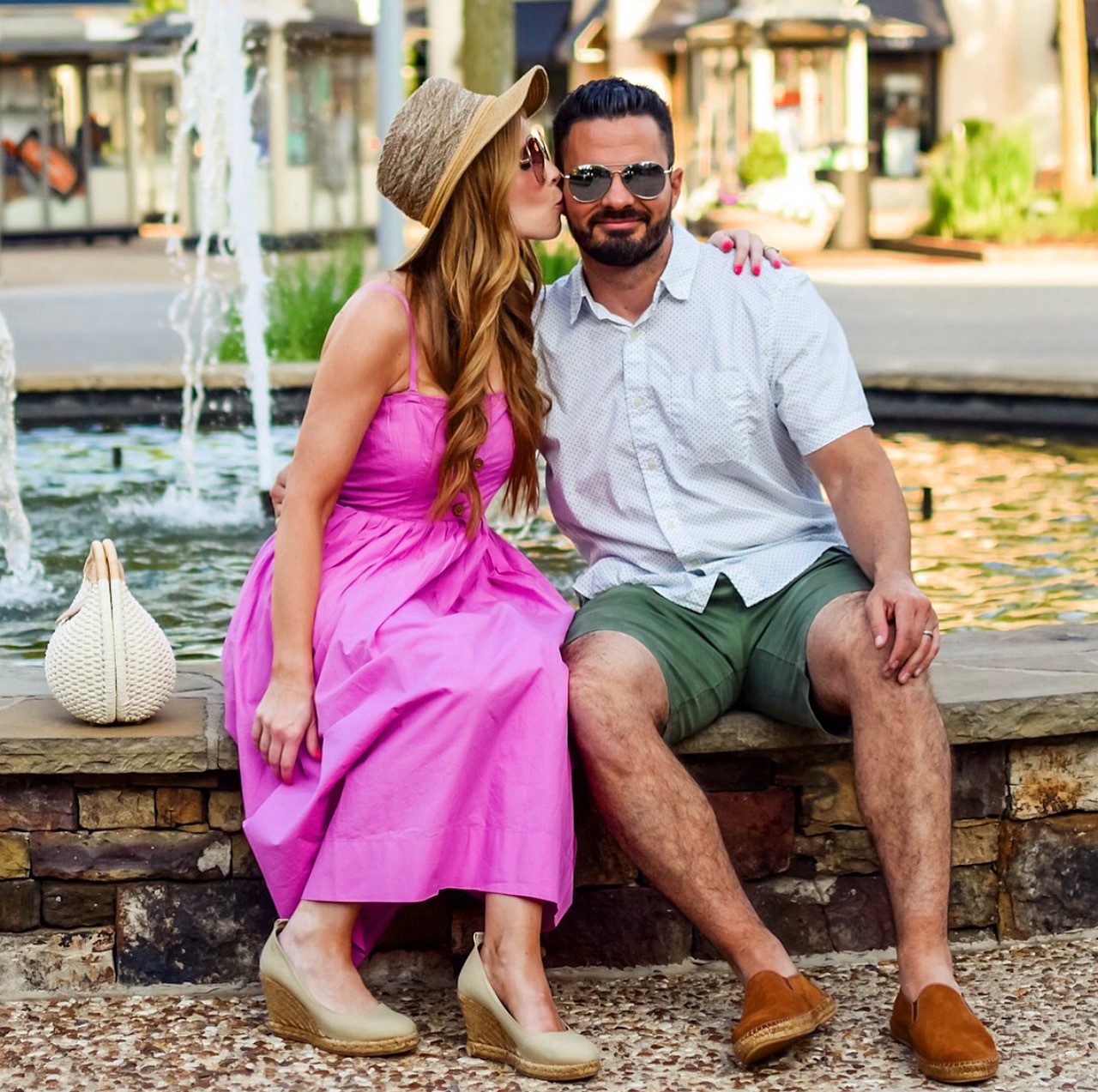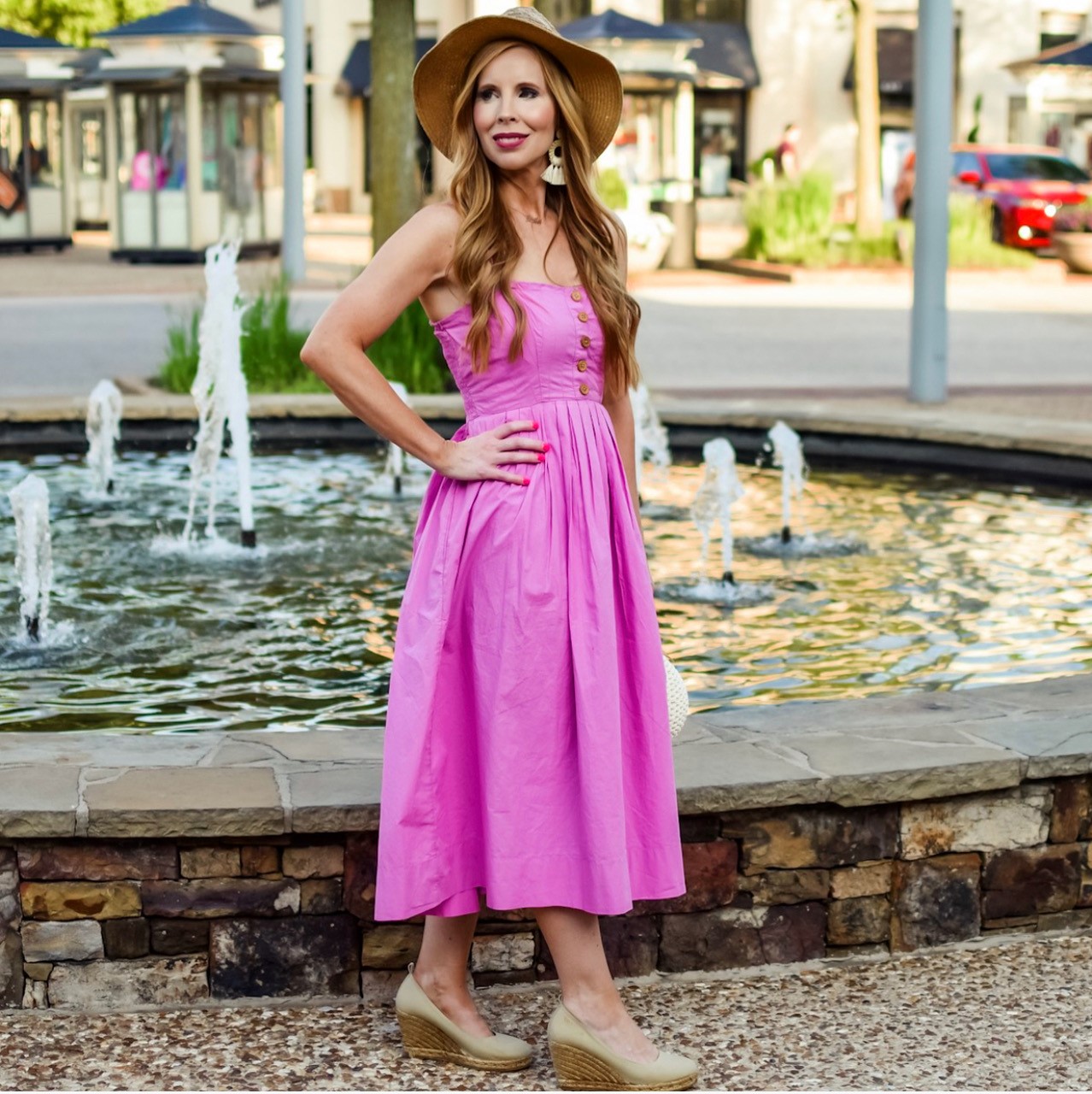 In the warmer months, I usually wear a dress.  Dresses makes me feel feminine, pretty, and they are so cool and comfortable.  The Lilah dress from Free People makes the perfect date night dress!  This vibrant color is amazing and the cut is super flattering.  I like that it has detachable straps for the bustier gals! This beauty runs true to size.  I am wearing my usual size XS in Free People.  Dan is a very casual, no fuss kind of guy.  He would wear a t-shirt 24/7 if he could.  For date night we compromise and I can usually get him in a casual button up.  The stretch poplin button up is a great date night shirt!  It's still casual and comfortable, but very classic.  The one he is wearing has a subtle polk a dot print.  And like every guy he gravitates toward khaki shorts, so I was excited to get him in olive green shorts.  They are still a great neutral, but a little more exciting than khaki!
And now, let me just talk about our shoes because we are both obsessed! Viscata sent both of us a pair of their amazing espadrilles!  They are so comfortable and go with everything.  I have worn mine so much already this summer.  They are such a wardrobe staple.  Dan has never had a pair of espadrilles, but he is really enjoying his!  And I will love seeing him in something other than flip flops this summer!  I am wearing the Marquesa wedge in Beige and he is wearing the Medes slip on in Espresso.
Shop our date night looks 

Other date night dresses I'm loving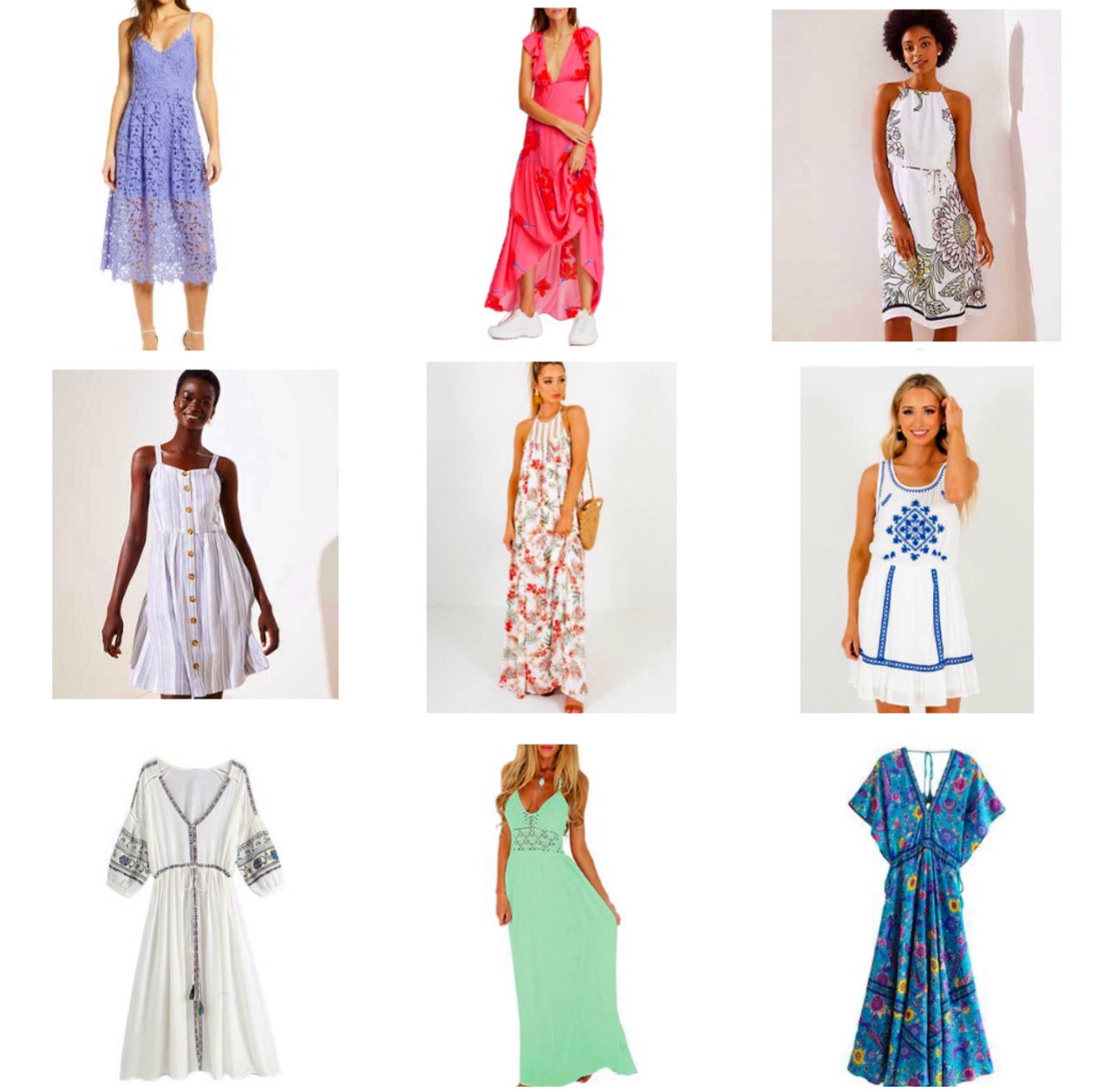 How often do you get a date night?  And when you get the chance, what is your favorite thing to do?  Here's to plenty of date nights this Summer!  Thanks so much for following along!
XOXO
Emily