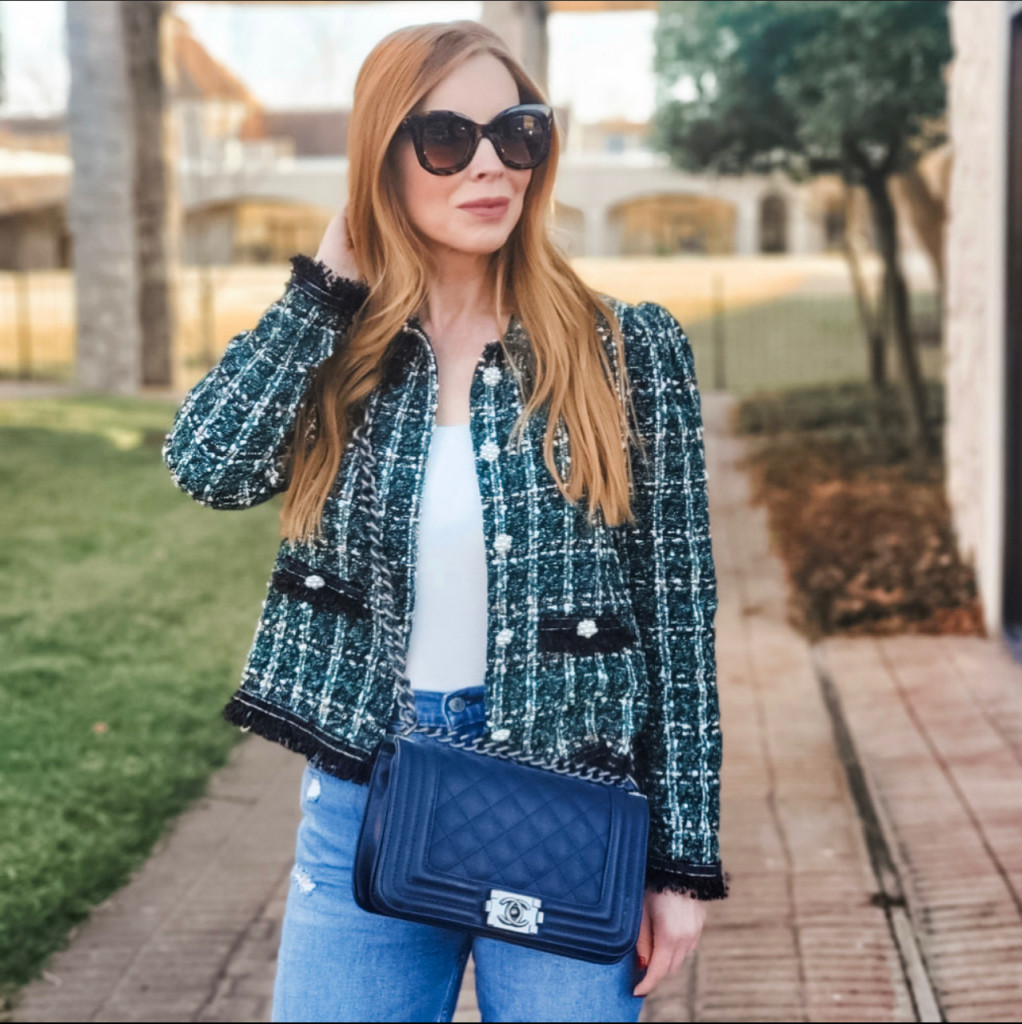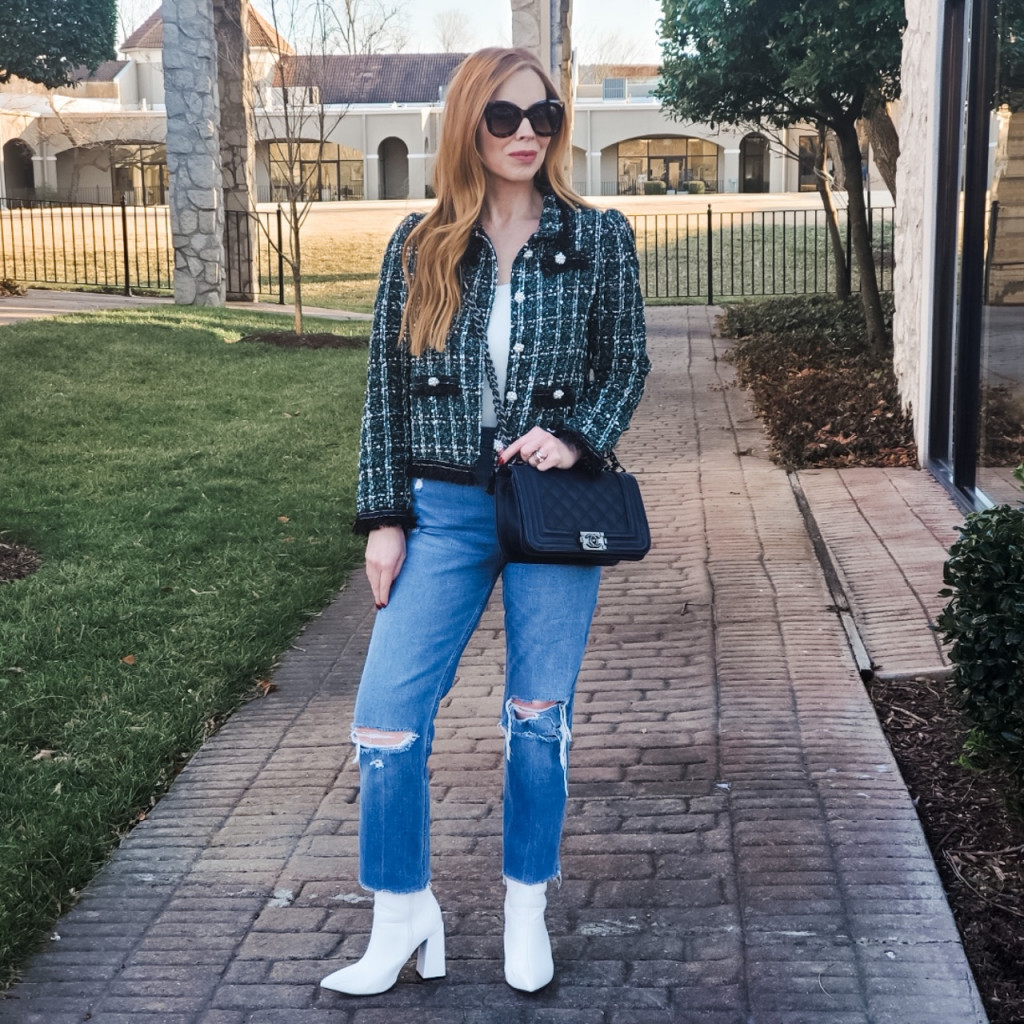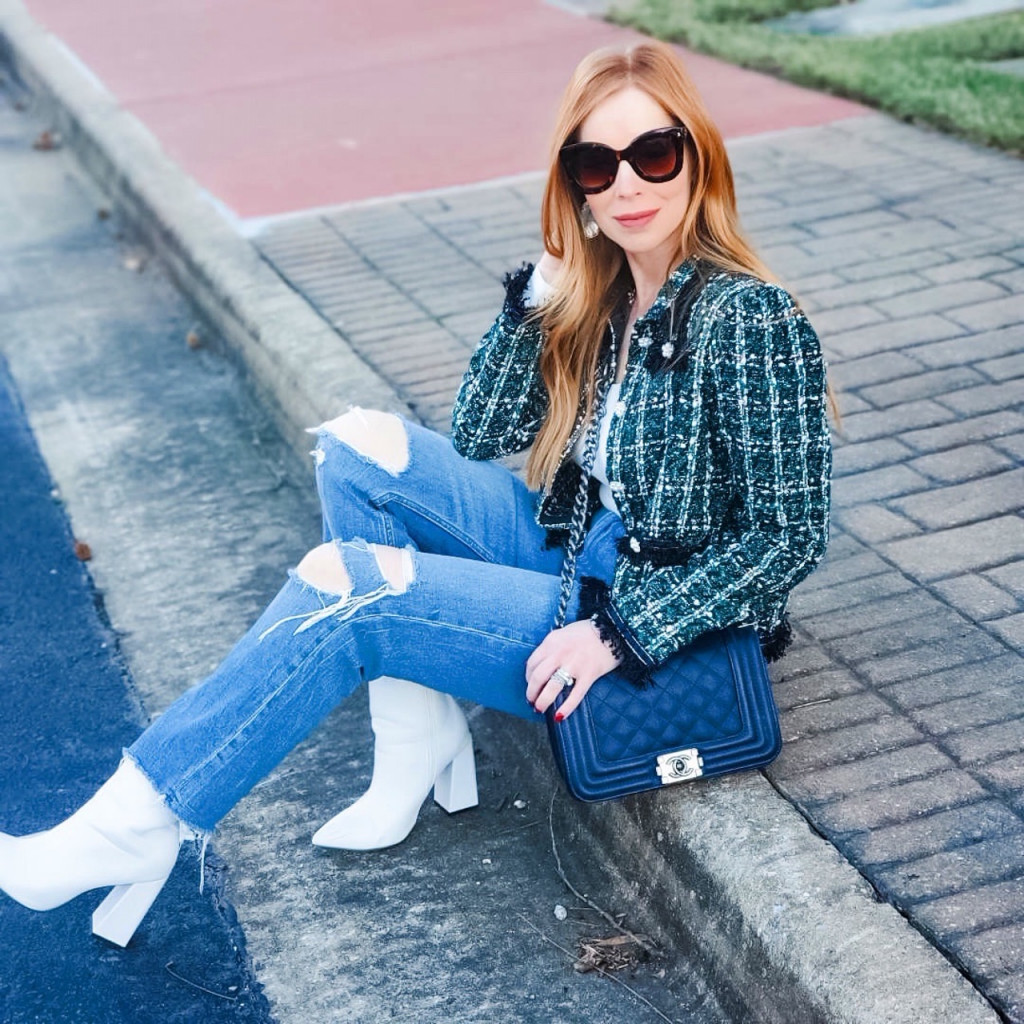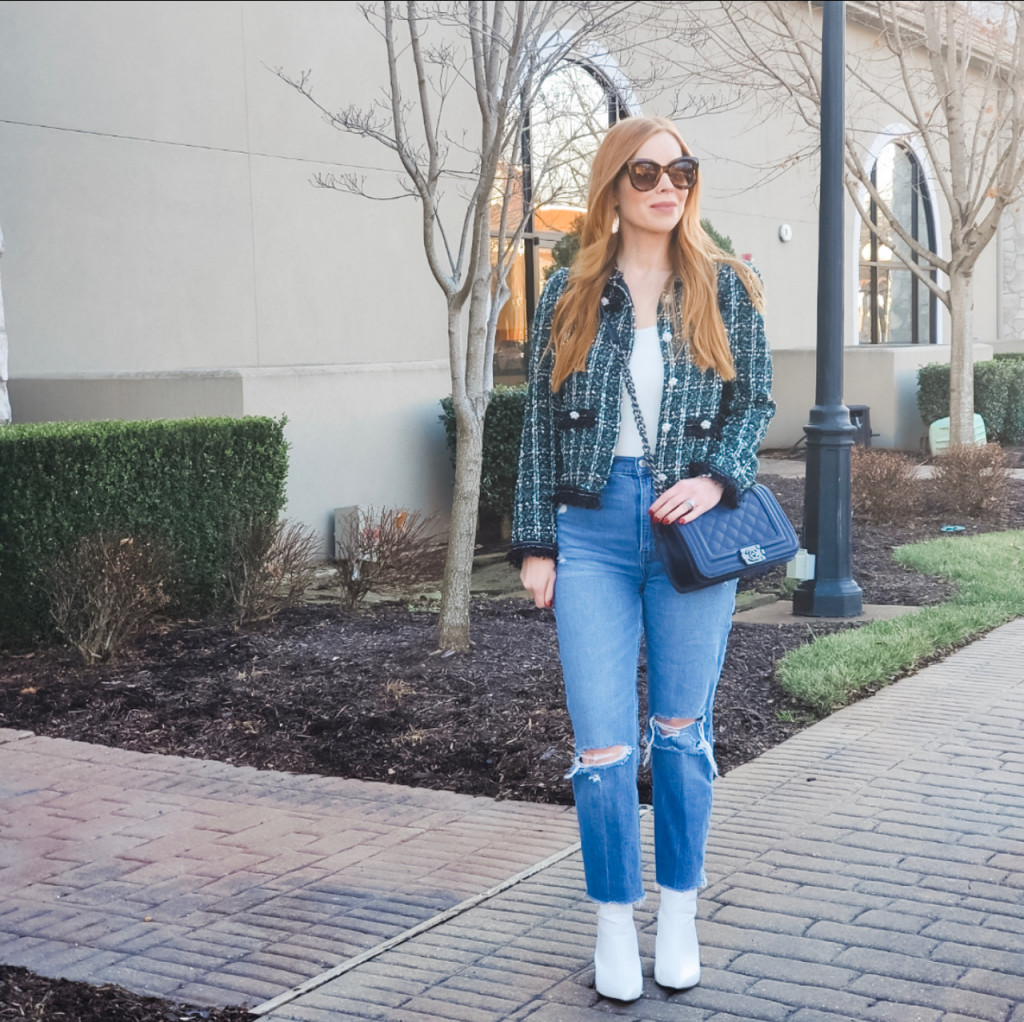 Jackie Kennedy, Coco Chanel, that's what comes to mind when I hear the word "tweed". It is chic and timeless and will NEVER go out of style. If you've followed me for long, you know that I am all about the classics. So today, I'm sharing some of my favorite, affordable tweed pieces and how to style them in a modern way.
Dress it down. Pair it with distressed denim to give it a casual vibe. I paired it with my favorite distressed mom jeans that are currently buy one get 50% off.
Pair it with a current trend. I added a pair of trendy white booties to give it a fresh modern vibe (use code D1emilyyoung78 for 15% off this pair) I also love a tweed jacket with leather joggers
Try a different cut or silhouette. I am wearing the more traditional cut, but I love an oversized tweed jacket too
Mix in some color! Tweed comes in all colors now, so you don't have to stick to the traditional black, grey, and white!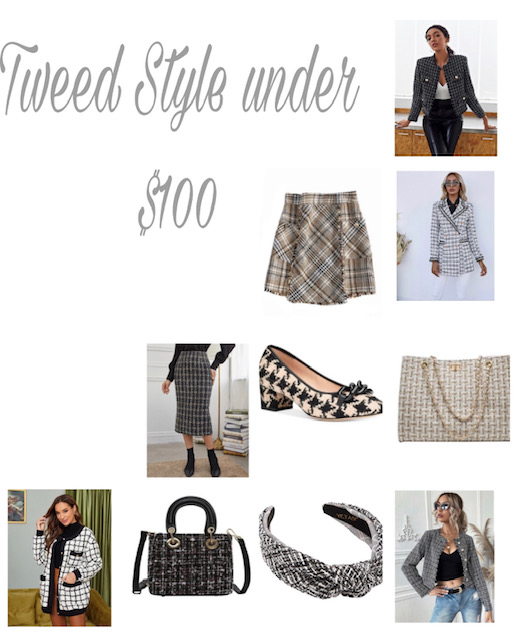 Shop the Post

I hope this gives you some fresh inspo on an old favorite! Thanks so much for following along and please subscribe to my blog if you haven't already!
" A girl should be two things: classy and fabulous"- Coco Chanel
XOXO
Emily