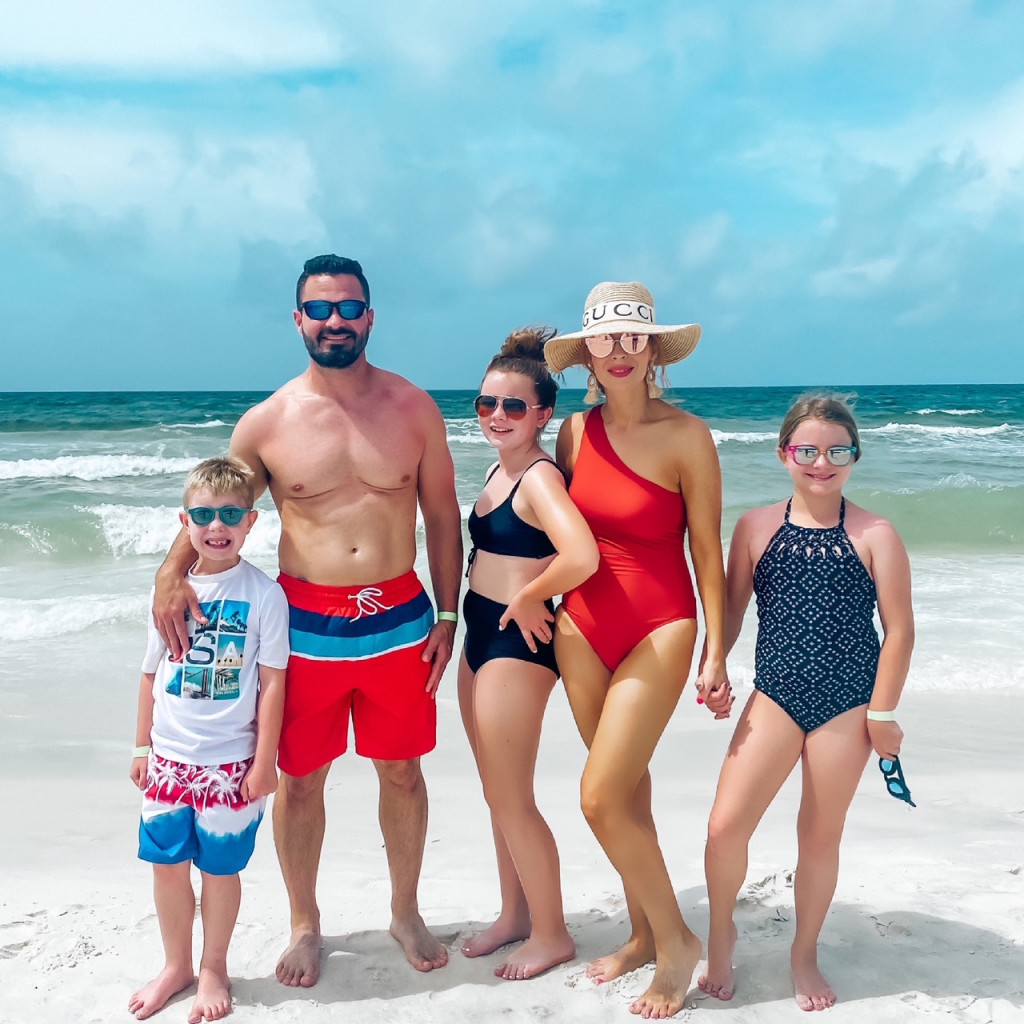 We've been going to the 30A area for 7 years now and it is without a doubt our favorite summer getaway. When we started going it was kind of a hidden gem, but now EVERYONE knows about it and it's gotten way more crowded! For this reason, I suggest booking way in advance. In fact, I am already planning our 2022 trip. I get questions all the time about 30A, so I'll do my best to answer them in the blog post!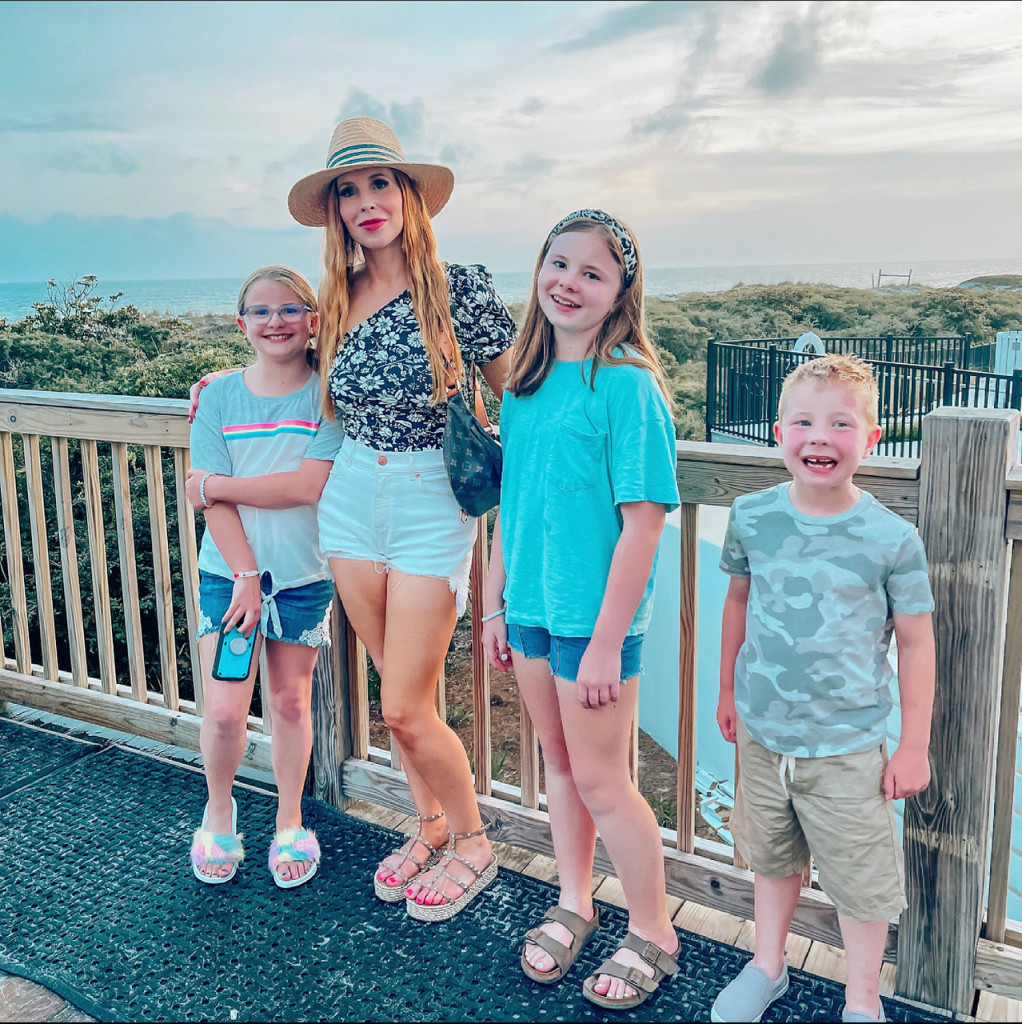 Where to Stay: There are so many options here! There are numerous beautiful communities in the area: Seaside, Sea Grove, Seacrest, Rosemary Beach, Grayton Beach., etc. The options can be overwhelming. Our favorite is Watercolor and we book through 360 Blue. We chose this community because it has a private beach, multiple pools, a lake with paddleboarding and kayaking, restaurants, and shops. Watercolor has everything you need all in one beautiful community! They have condos for 4-5 people all the way up to large houses for 20. Cruiser bikes typically come with your rental house so you are set for getting around town! I love that you don't need a car.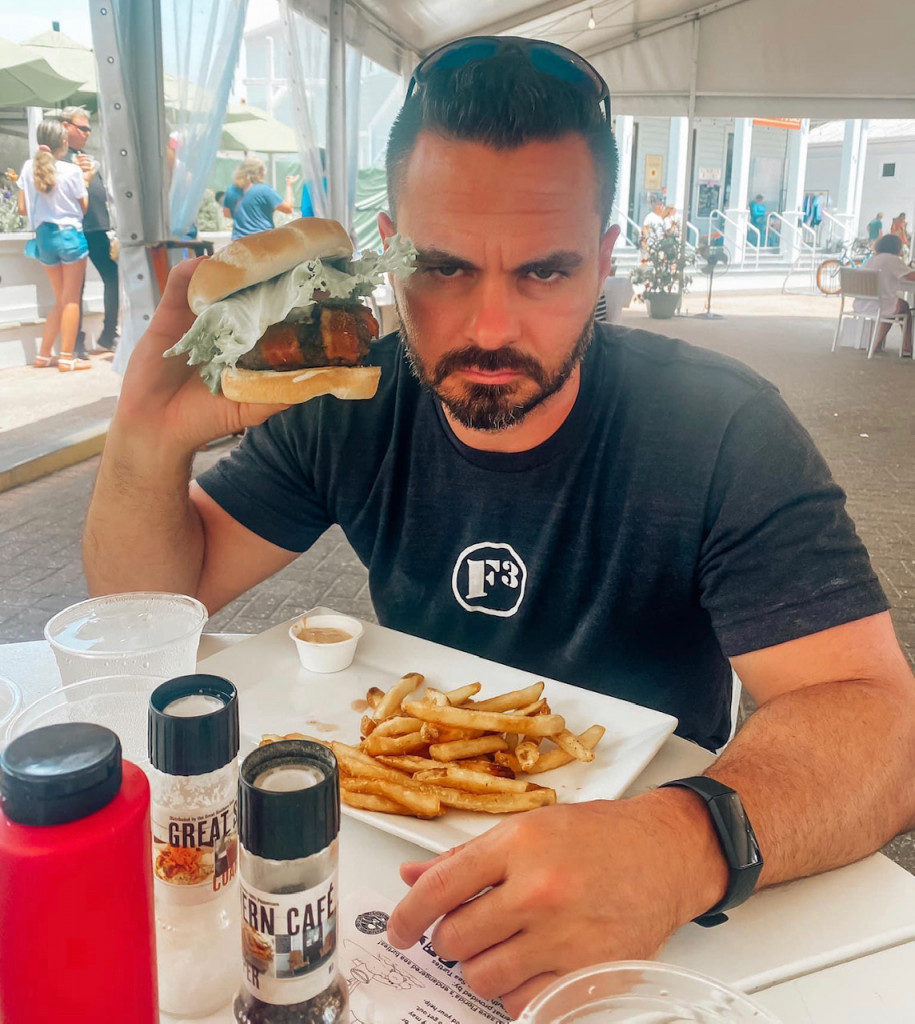 Where to Eat: I absolutely love the food at 30A. It might be my favorite part! Some of our favorites are The Wine Bar. Despite the name, the food is amazing!!! The Great Southern Cafe ( pictured above) They have great seafood and burgers. Amavida Coffee is a favorite of mine! I absolutely love their Oat milk latte! For a delicious brick oven pizza, head on over to Bud and Alley's Pizza. If you are in Santa Rosa, I highly recommend Old Florida Fish House. We also really enjoyed Scratch Biscuit Kitchen, a brand new breakfast spot. Our favorite place for a sweet treat is the The Candy Bar. The restaurants are super crowded during the summer, so I recommend making reservations if they take them or going at a non peak time. Also, everything is pricey at 30A so we typically eat breakfast and lunch at our house, then go out to eat in the evening! I highly recommend the grocery delivery service from Publix. It has been a lifesaver for us!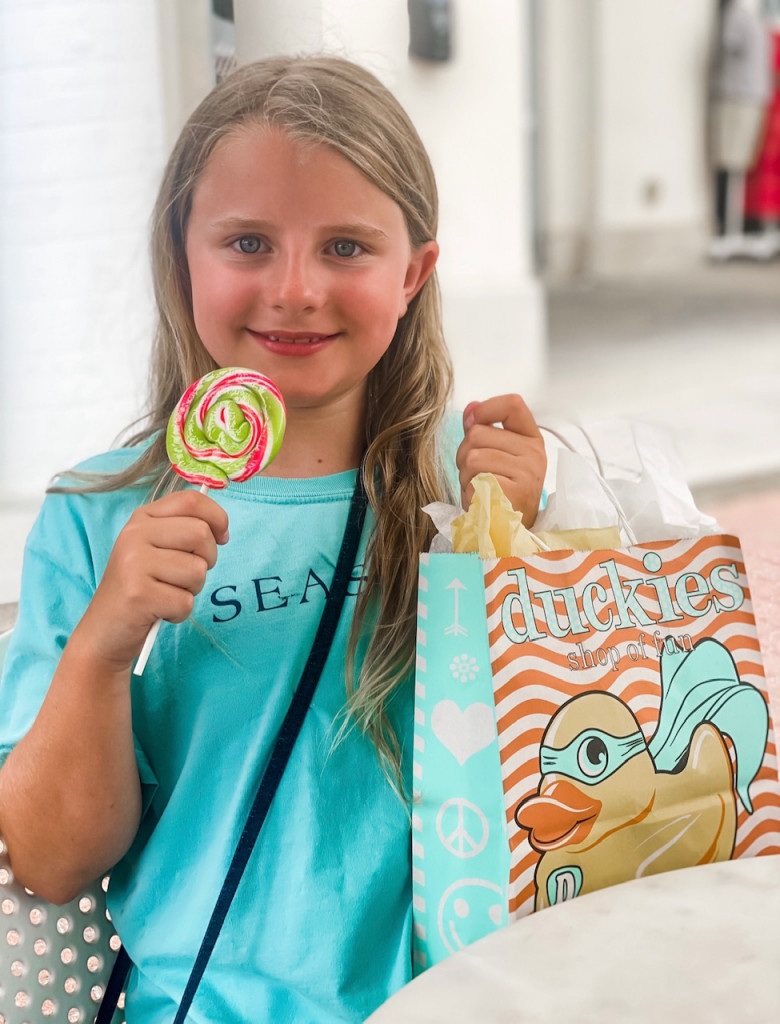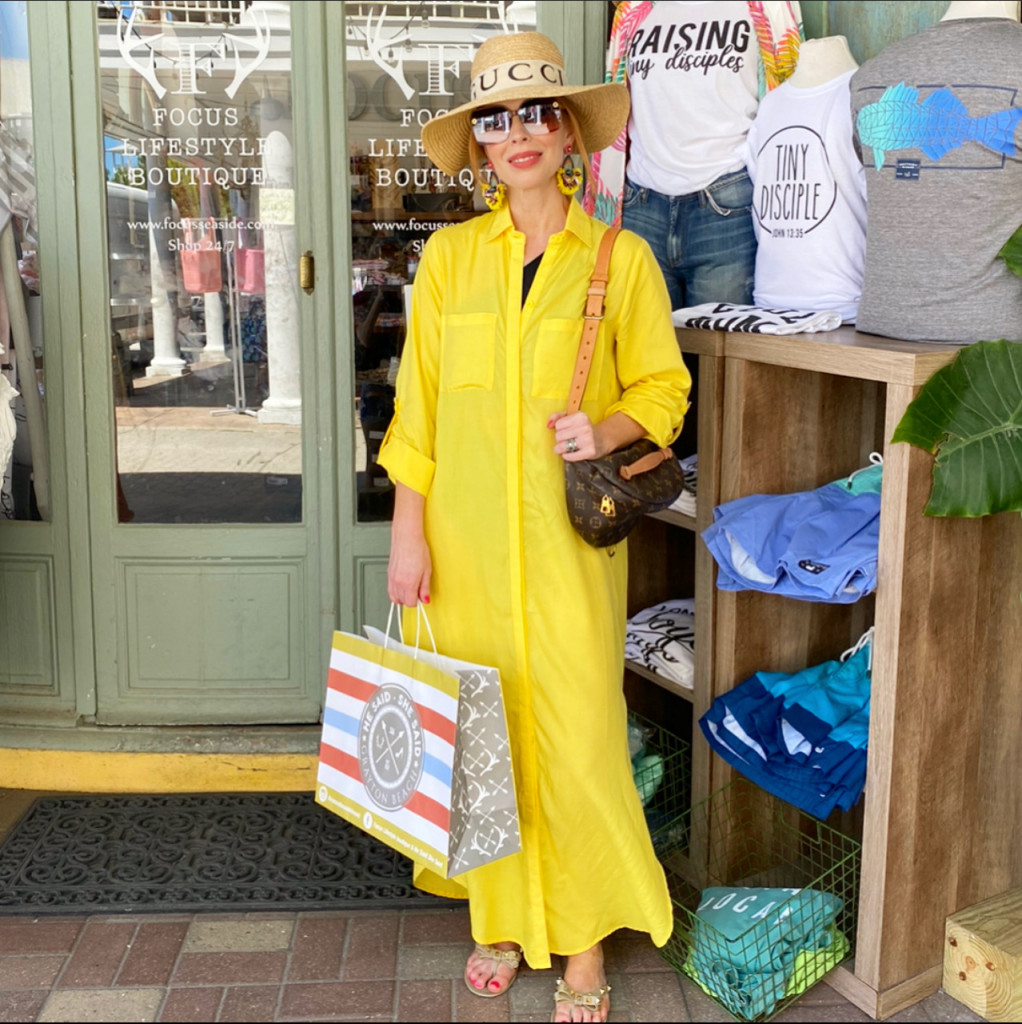 Where to Shop: Our favorite place for shopping is the Seaside Square! The shops are all locally owned and one of a kind. My kids love Duckies Shop of Fun. I swear we spend a fortune there each year! It's so fun, unique, and hard to resist! My favorite shops for women's clothing are Willow Boutique and Seaside Cabana. Seaside Style is a great place to grab your Seaside t-shirts! There are also some great shops down at Rosemary Beach! The shopping at 30A is seriously the best!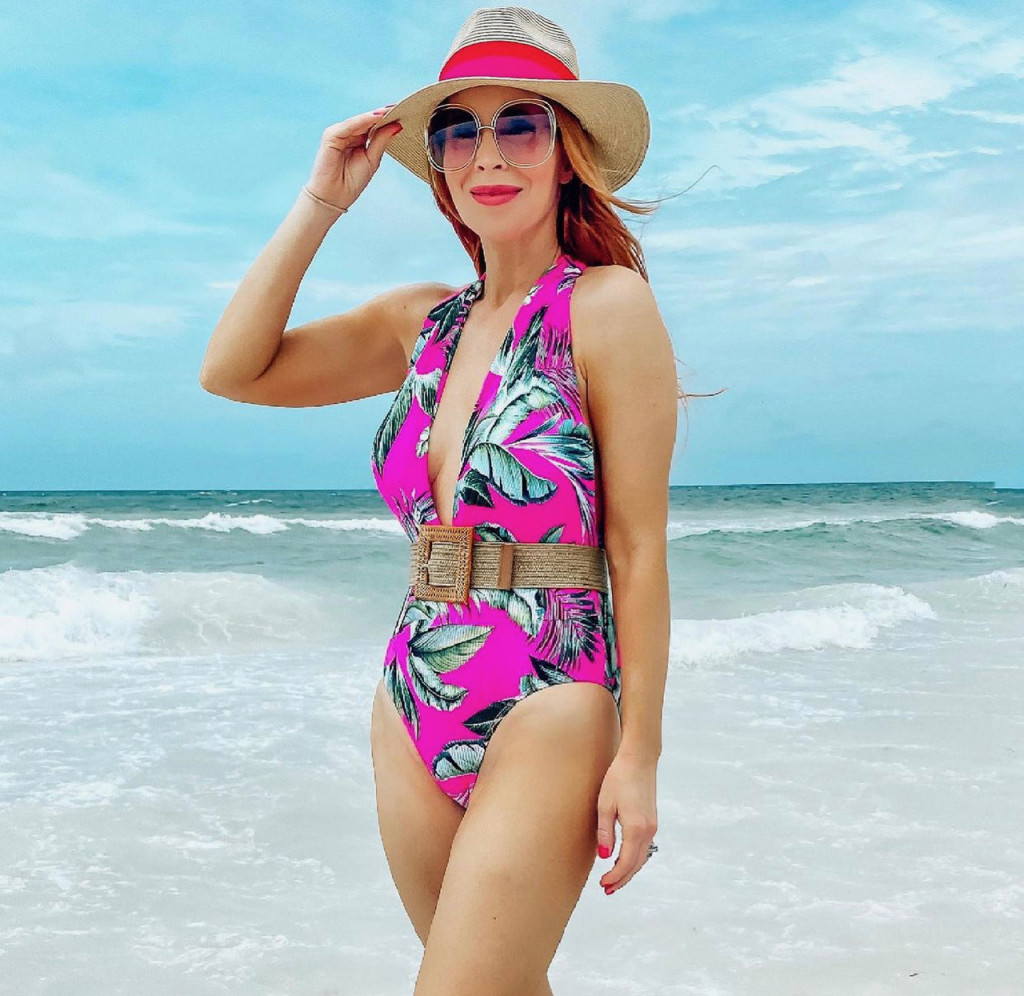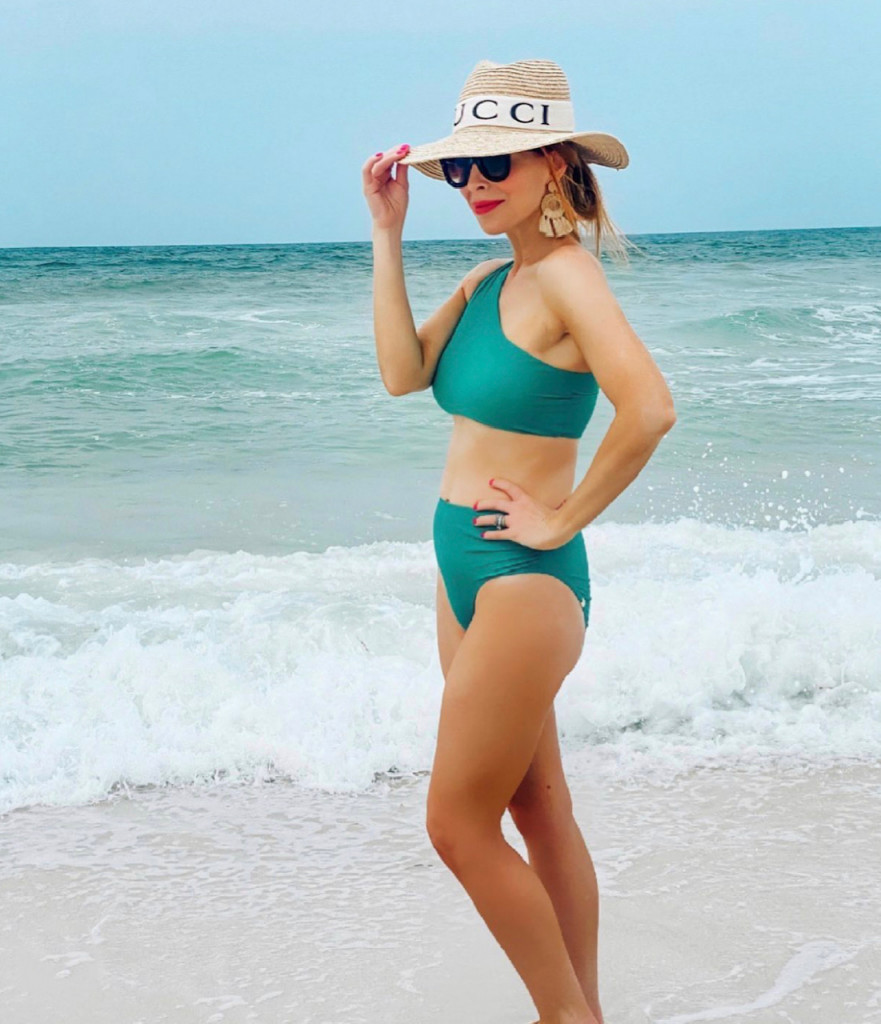 What to wear: I am 100% an overpacker, but here is what I pack for our 30A trips! I take a swimsuit for each day, several cover ups, and dresses to wear for dinner each night. I also take tons of accessories sunglasses, hats, and fun earrings are also a must. I also bring a couple of workout outfits because I love morning walks! I pretty much wear flat sandals and flip flops while we are there. These studded flip flops are my fave. My go to suits for the beach are the Summersalt sidestroke suit and their high waisted two piece suit. These suits are so flattering, comfortable, and hold up really well! I can't recommend them enough! Most of my coverups this year were from Amazon! This white one is my favorite!
Shop the Post

Have you every been to 30A? I hope this answers any questions you might have! Remember peak crowds and prices are usually between Memorial Day and the second week of August. I've heard it's amazing and way cheaper in October and November although we've never been able to go during that time! Enjoy the rest of your summer and let me know if you have any questions about 30A!
XOXO
Emily