One of my all time favorite pieces for fall is a suede or leather jacket!  They are so versatile and can be dressed up or down.  I throw them over my rompers, maxi dresses, and tanks.  They instantly take a summer piece and make it work for fall.  I love being able to wear pieces year round.  One of my favorite looks consists of jeans, t-shirt, and a leather jacket.  And they come at all different price points.  You can get a faux leather or suede that is inexpensive or invest in a quality leather.  It is totally up to you and your budget.  There are so many great options in the Nordstrom sale.  I am sharing my favorites at all different price points!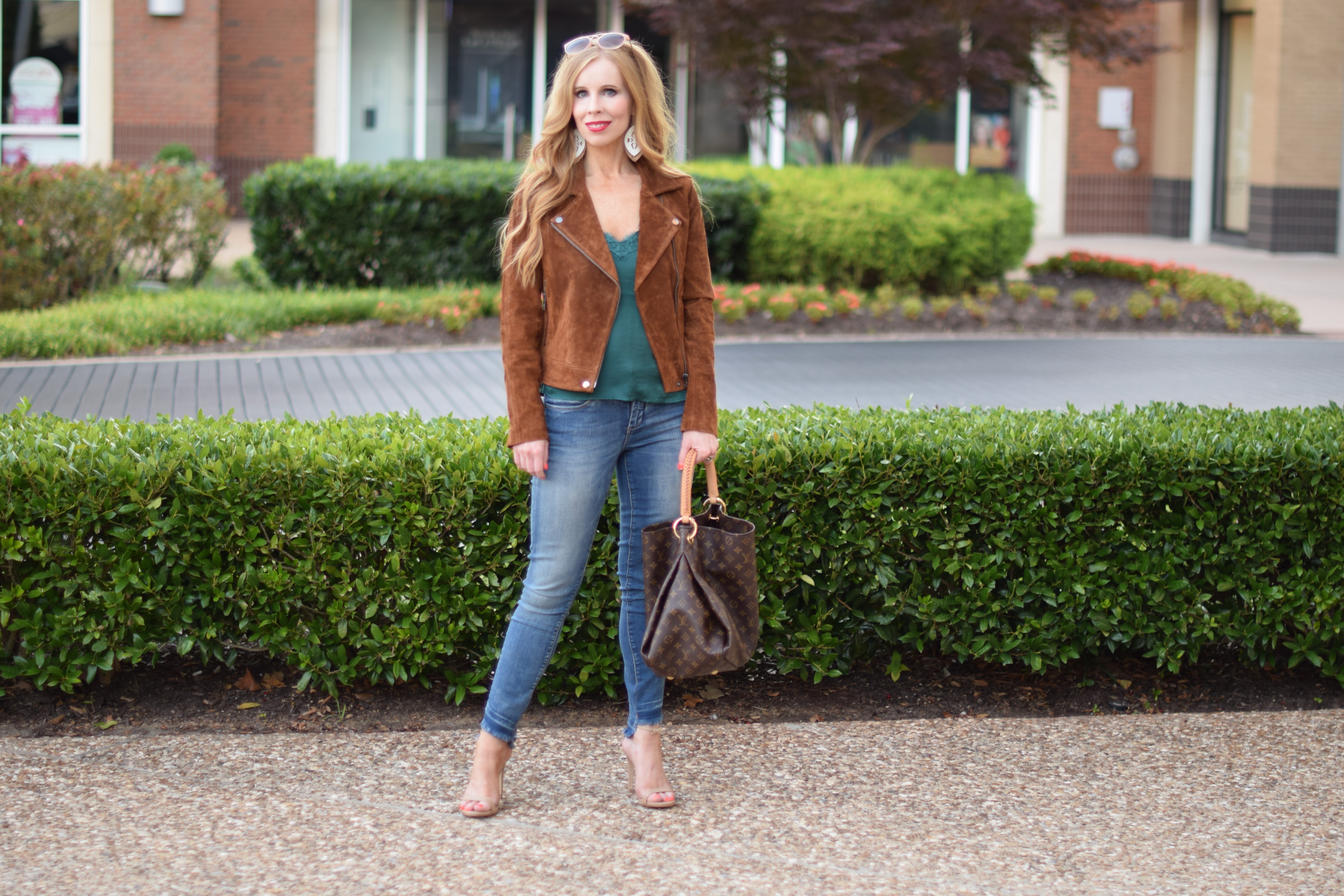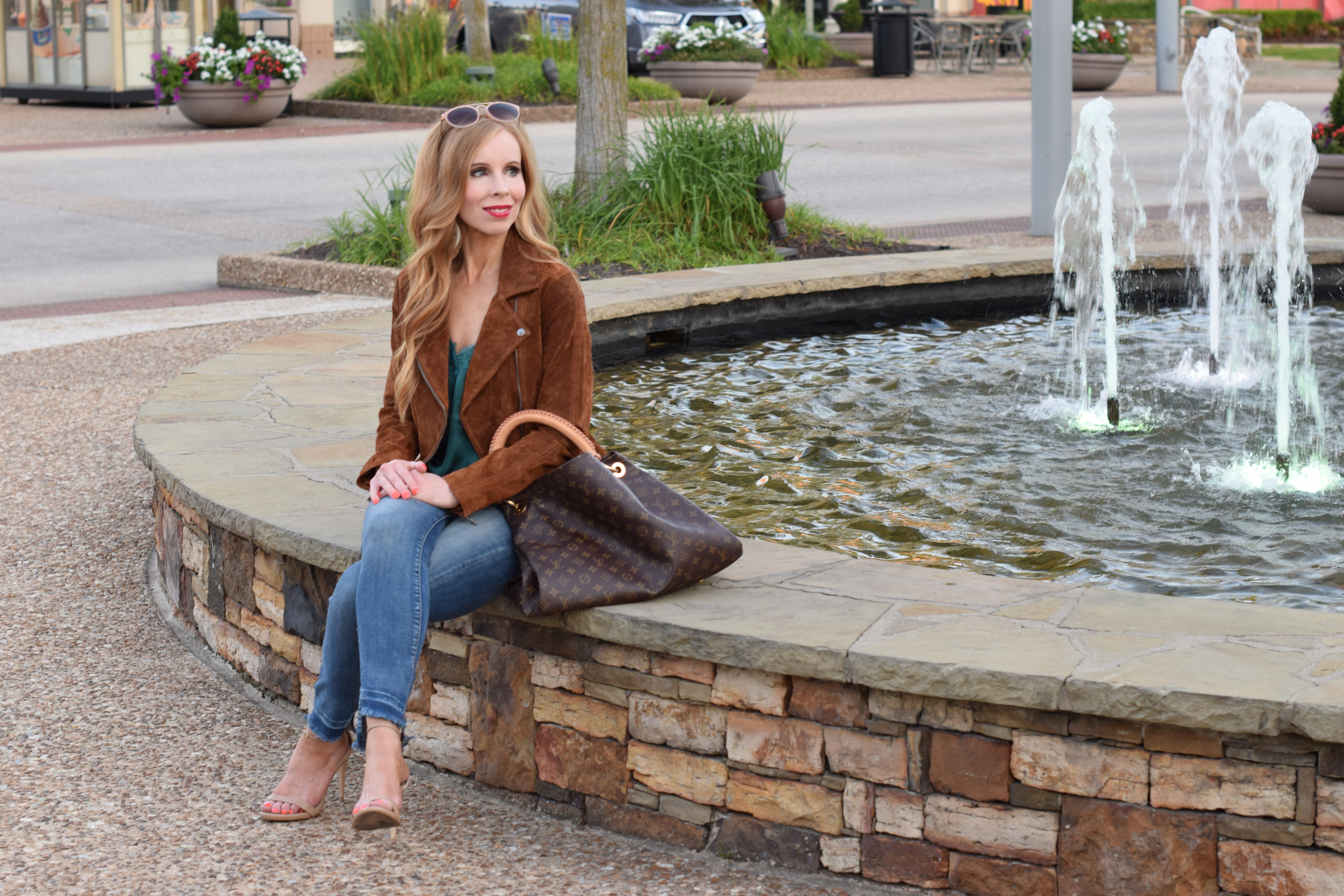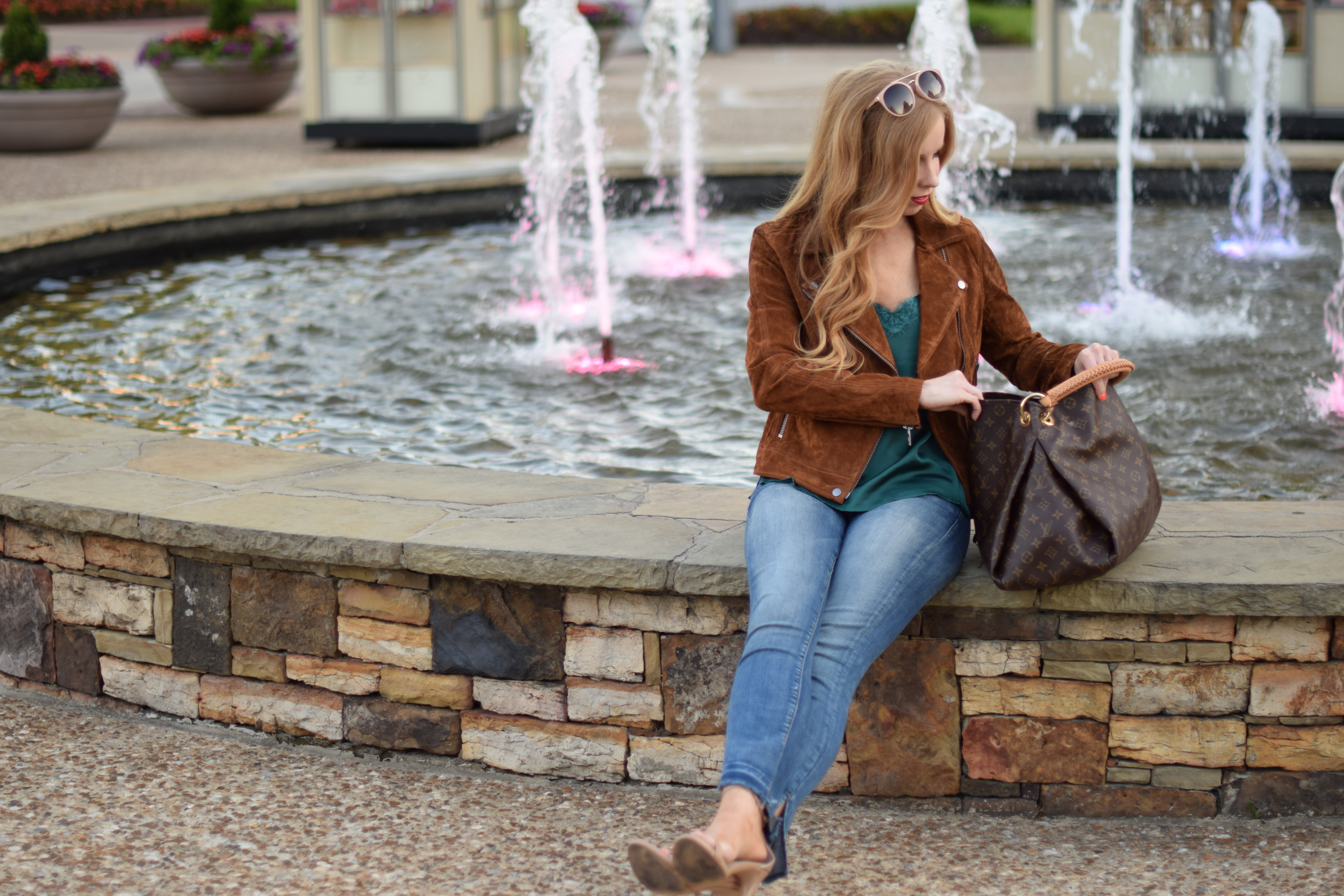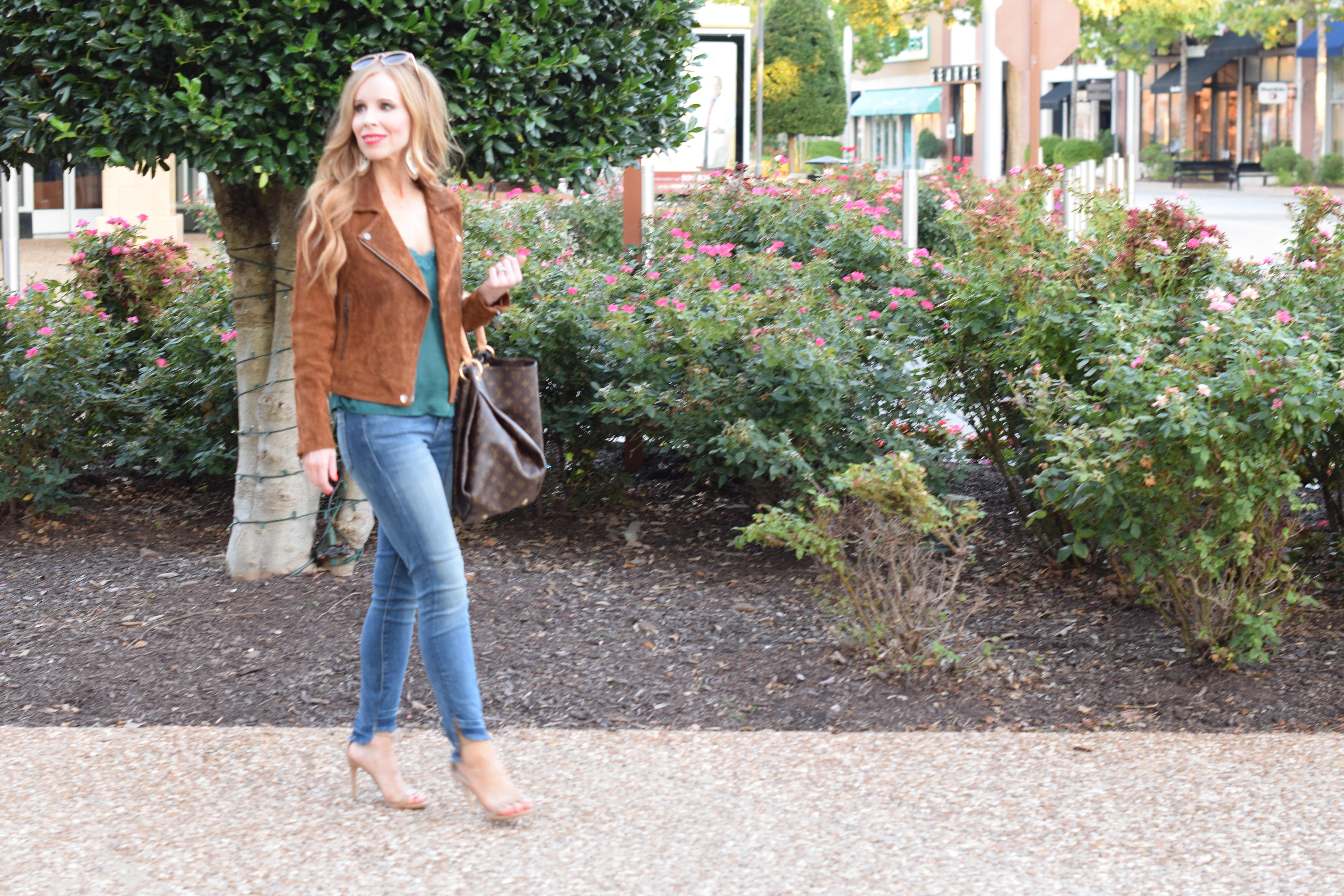 I love this jacket paired with a silky camisole.  This is a great dinner look and perfect for fall and transition season.  My earrings are from Noonday Collection and can be purchased HERE.  Shop my outfit below.

Shop my other favorite suede/leather jackets from the Nordstrom sale!  Some of these are as inexpensive as $50!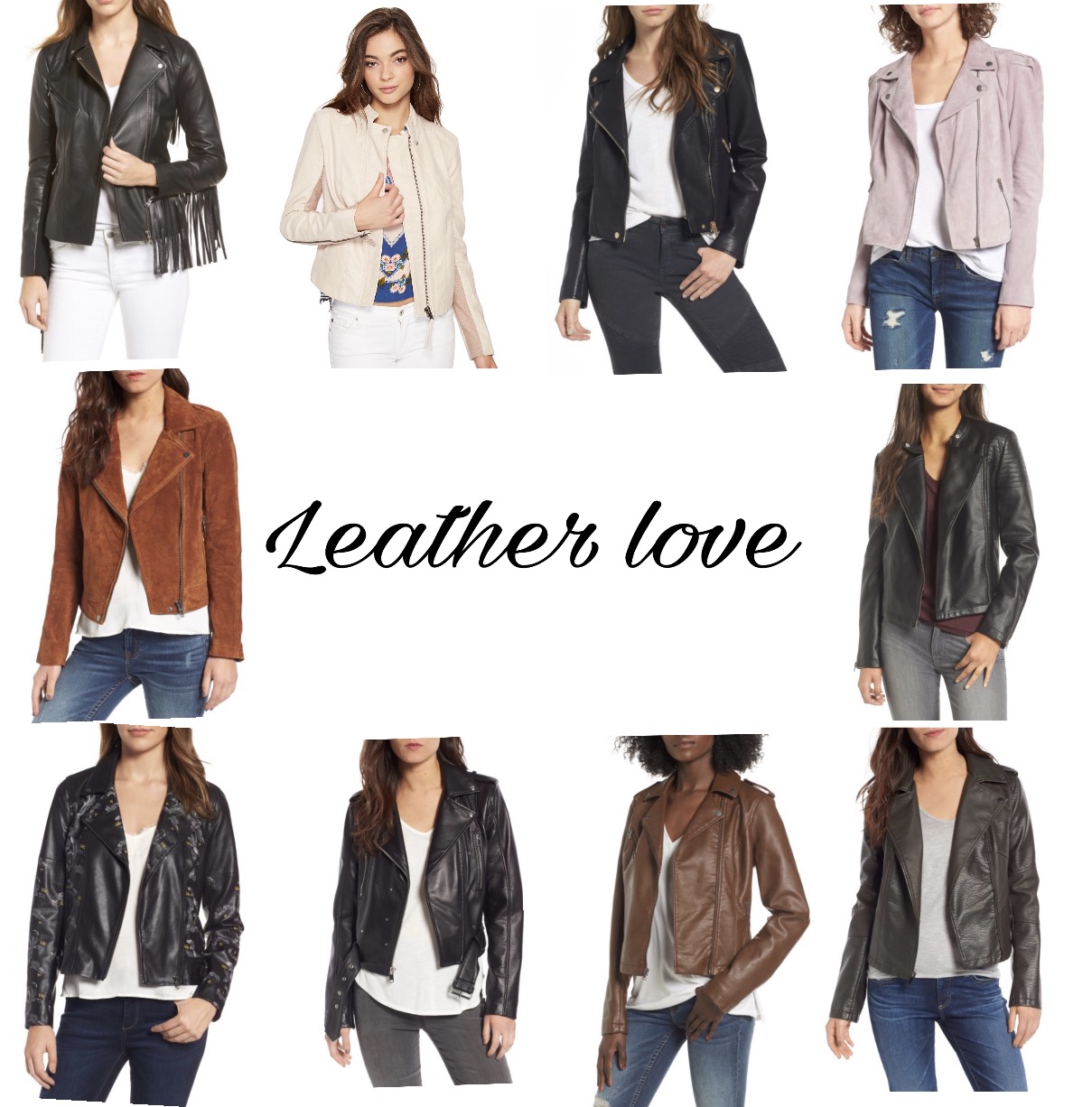 I hope this helps you in your quest for the perfect leather jacket!  It is a wardrobe staple that you will get a lot of mileage out of!  Happy Shopping!  Come on fall and cooler temps.  Anyone else feel the same way? Let me know what you think!! Thanks so much for reading 🙂
XOXO
Emily