Am I the only one that gets overwhelmed with all of the denim options out there?  There are so many cuts, styles, rises. etc.  It can be a lot to process.  And with fall just around the corner, it's important to get your denim wardrobe ready to go!  I'm going to try and make your life a little easier by going over the different types of denim, how to style them, and my favorite picks of each!
The Skinny Jean- I wear skinny jeans the most! They make such a great silhouette with almost anything.  In the fall, I love wearing them with kimonos and long jackets.  If you have a full top with volume or a long one, skinny jeans will be your best bet!  I recommend getting some with stretch and a slightly higher rise to make everything look "nice and smooth".  It's all about proportions, so fitted on the bottom works best with flowy on the top!  I love that you can wear any type of shoe with skinny jeans.  They are perfect with flats, sneakers, boots, booties, really anything!
I am crazy about this Floral print Kimono.  I just screams fall to me and these high rise skinny jeans are my favorite right now.  They are so comfortable and flattering.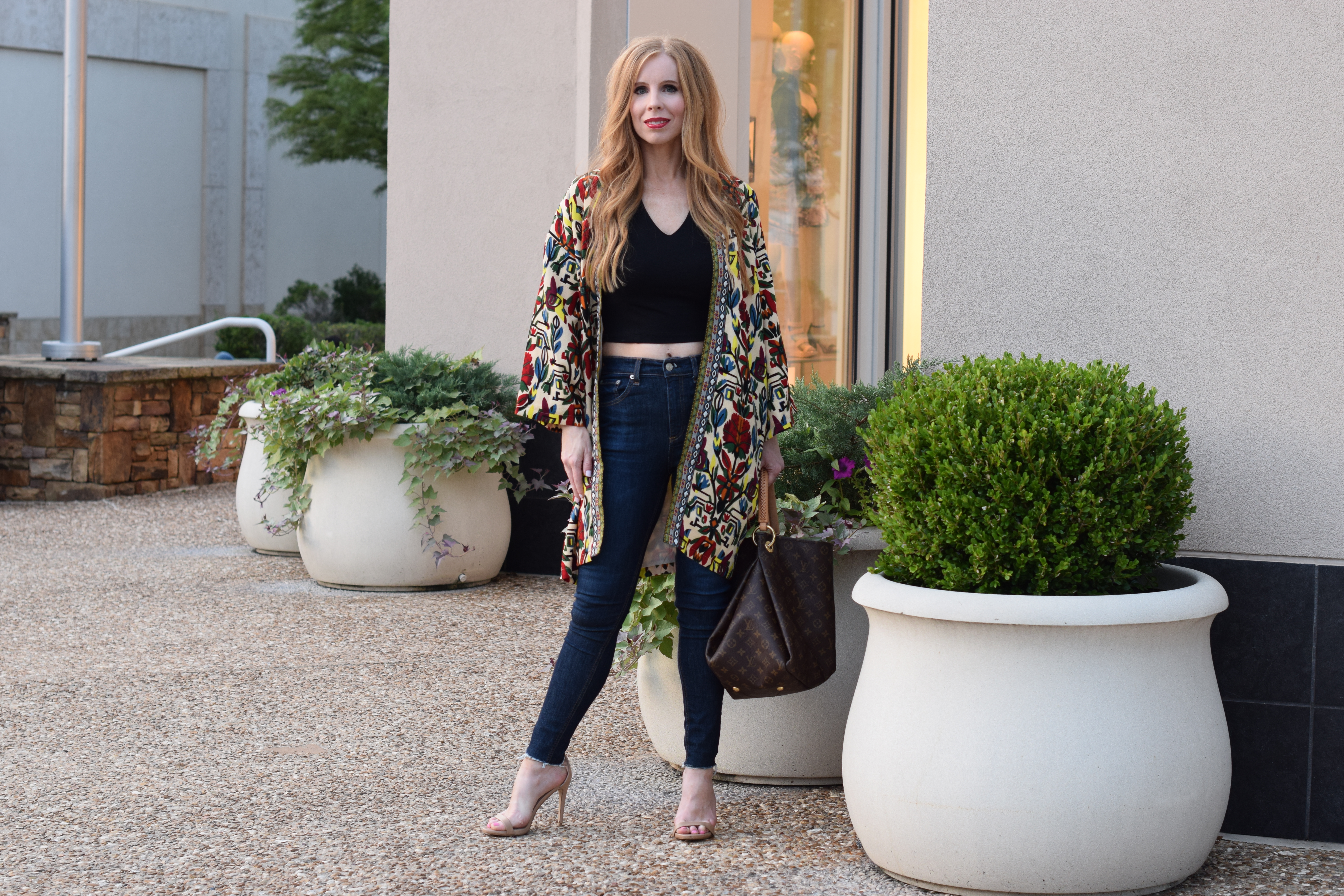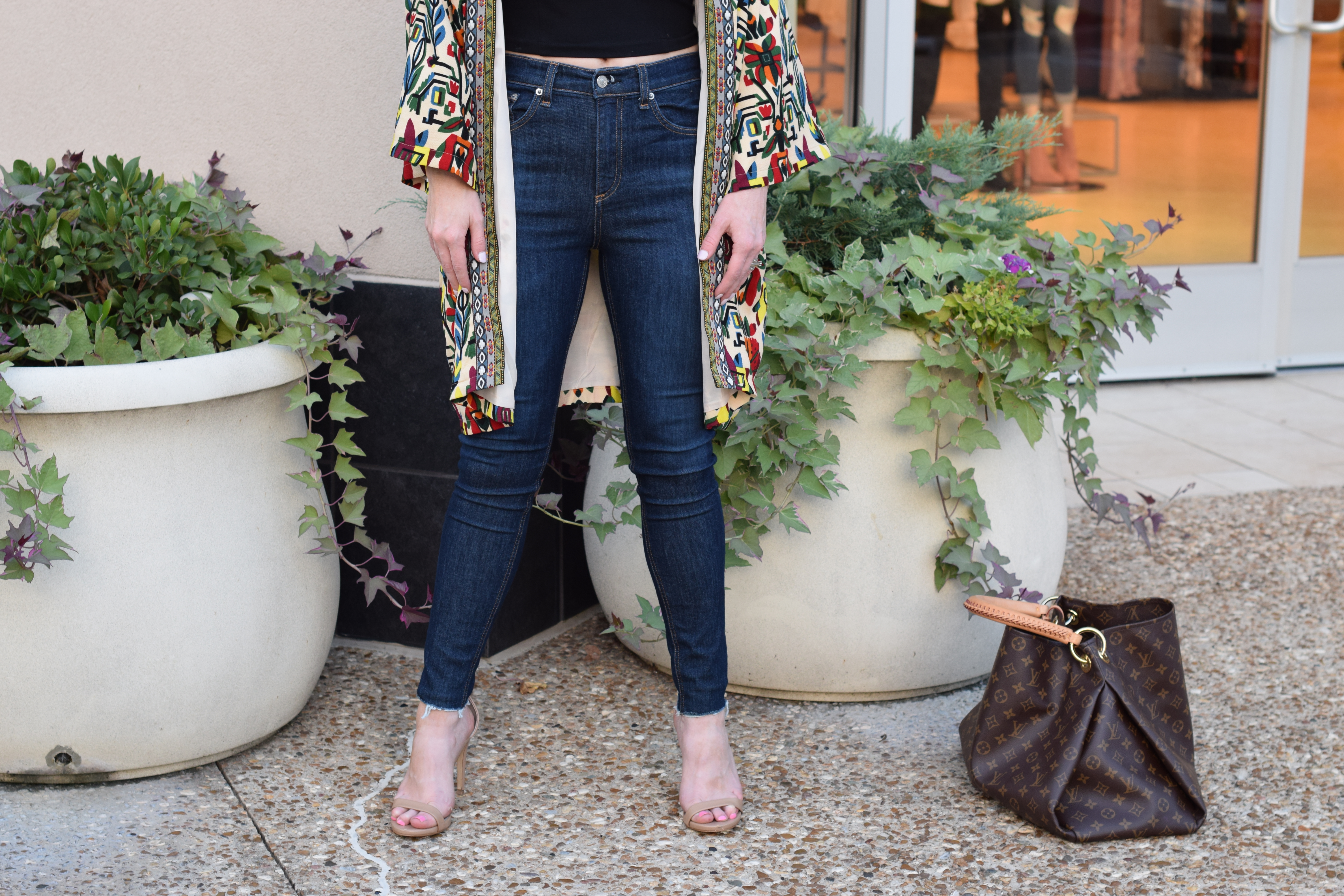 The Flare Jean- This is a totally different look!  I do love a good flare jean, but it's a completely different silhouette.    Unless you are super tall, you pretty much have to wear a wedge or heel with a flare or the proportions are a little off! Flare jeans look best with shorter tops and jackets. I also love a good button up with a flare. It's a super chic look.  Flare really elongates the leg and that is always a plus!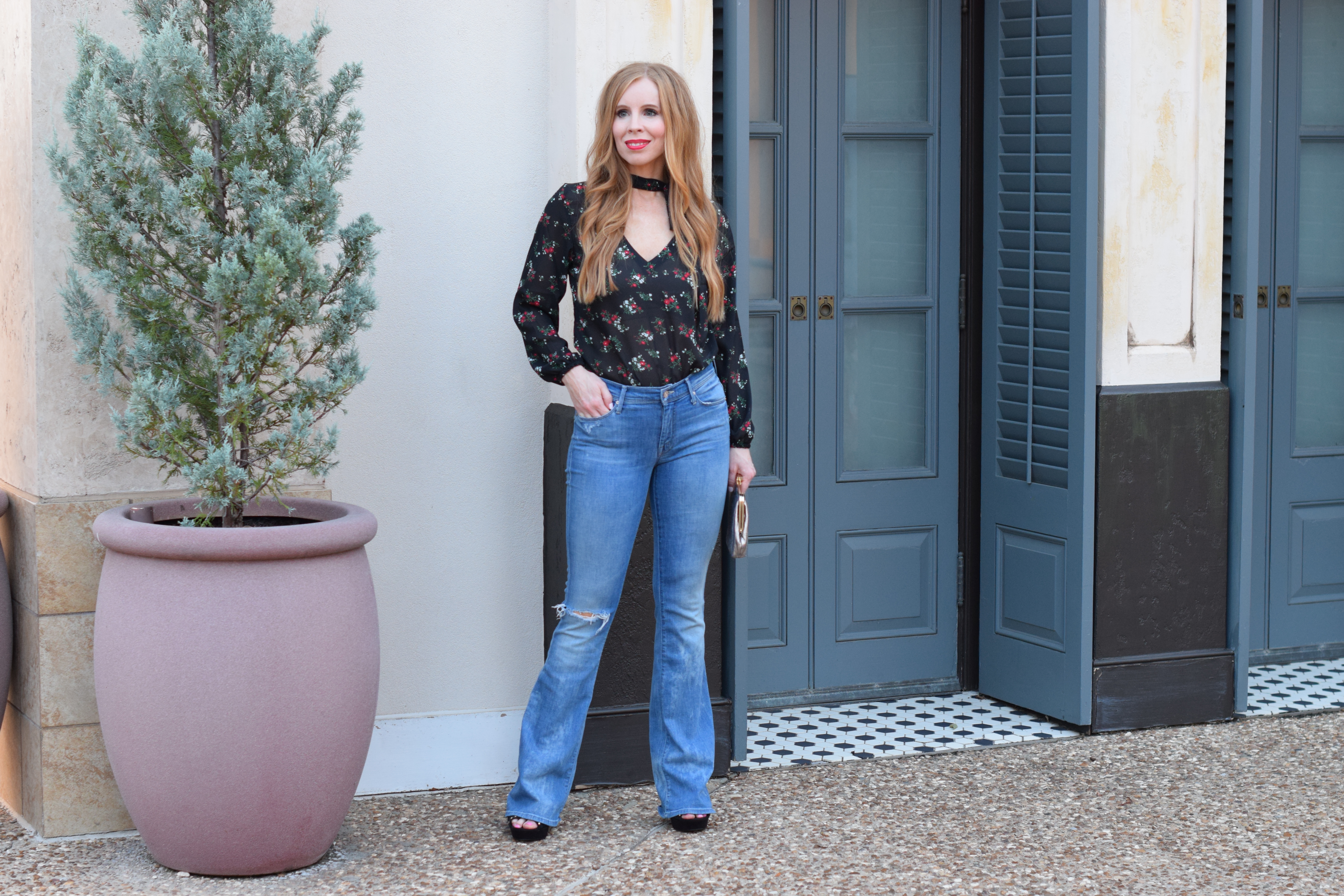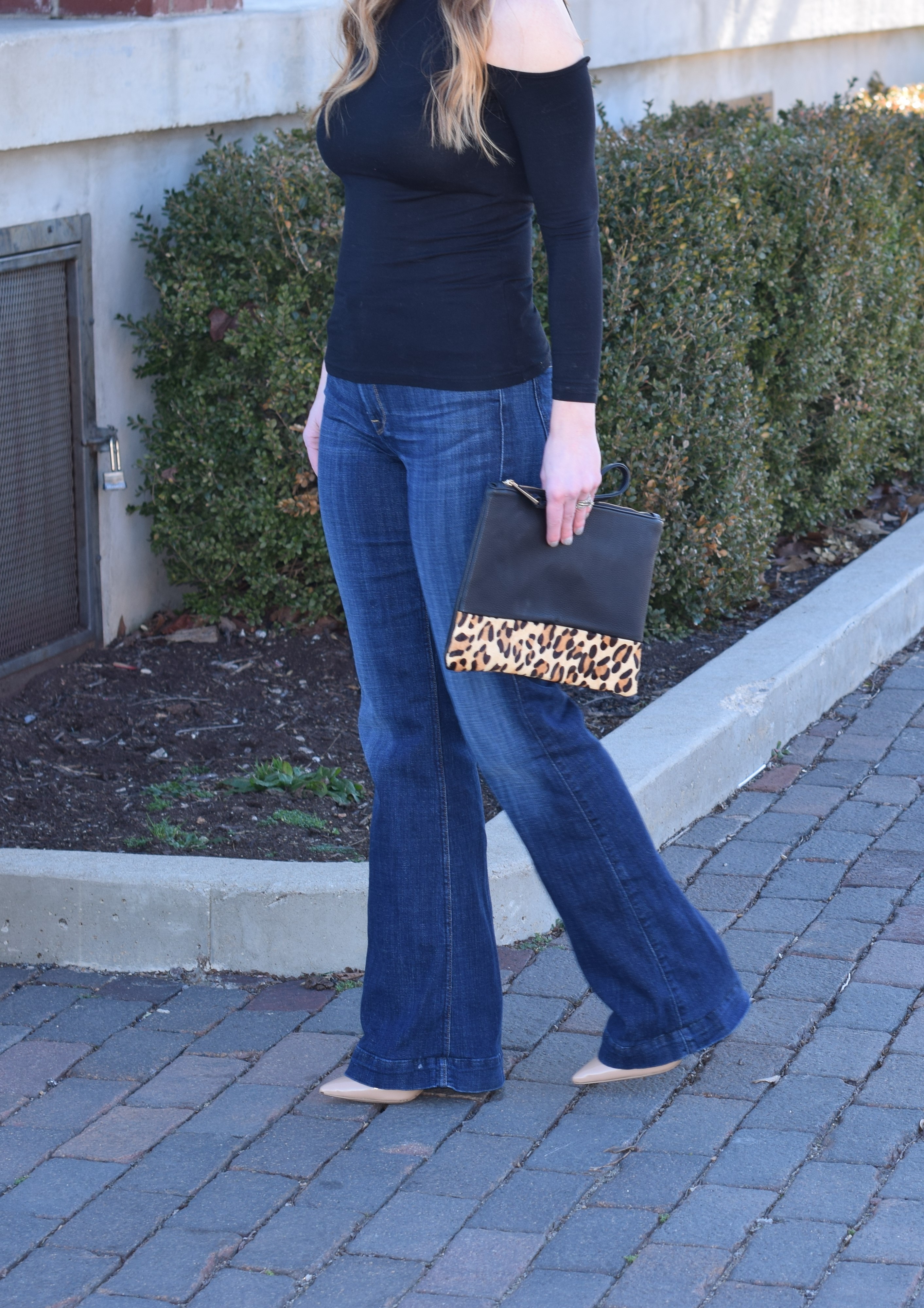 The Boyfriend/girlfriend jean- This is a more relaxed fit.  It is loose through the butt and thigh.  I love to contrast the more masculine cut with a girly top like this pink lace blouse.  I usually tuck it in or wear a belt just to give it some shape.   If you wear a loose top with the relaxed cut jean it can look boxy.  If I wear a t shirt with my boyfriend jeans, I usually tie it in a knot on the side, so I have a definite waistline.  I also love them cuffed with a sneaker. There are lot's of options.  You can wear them totally casual or dress them up!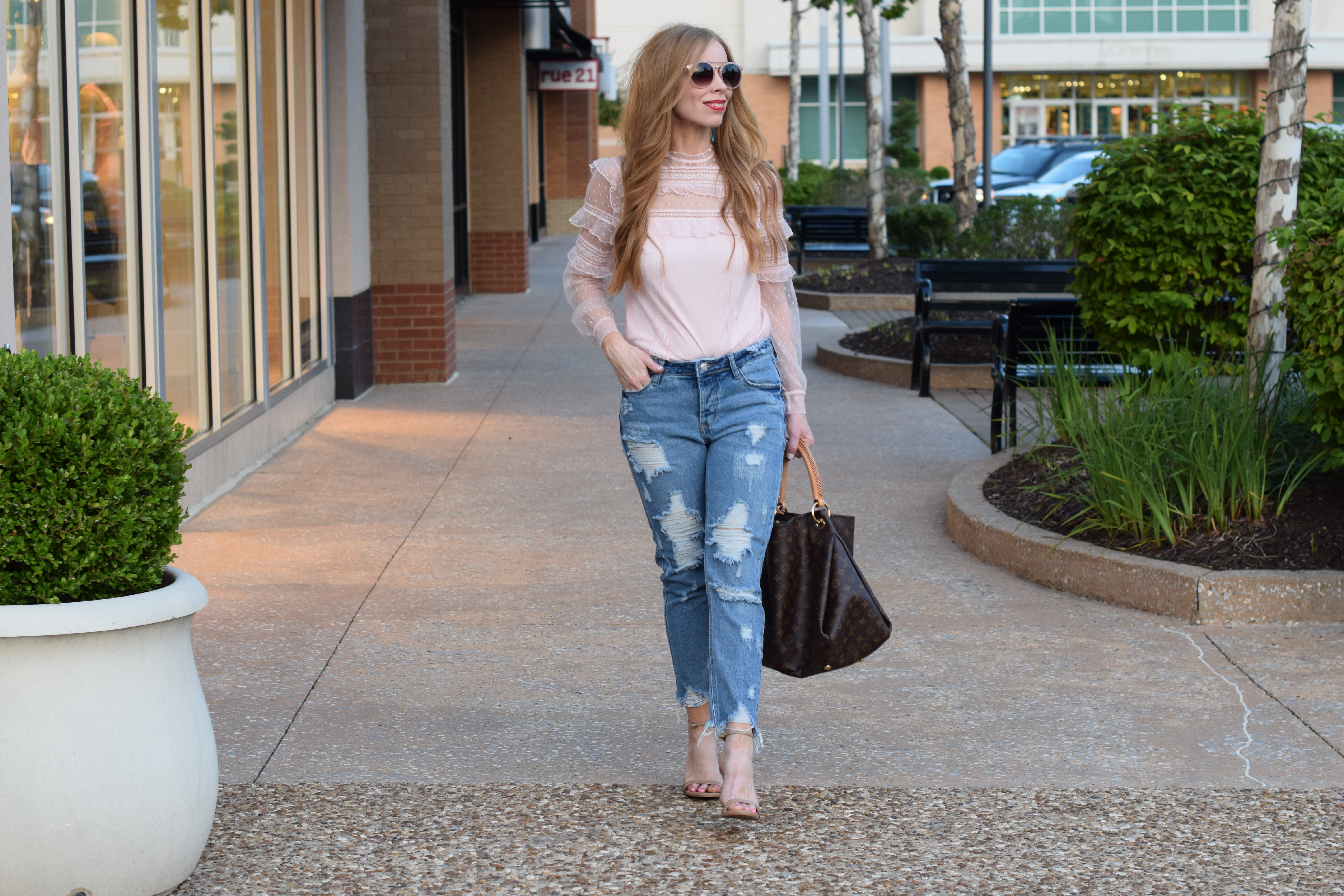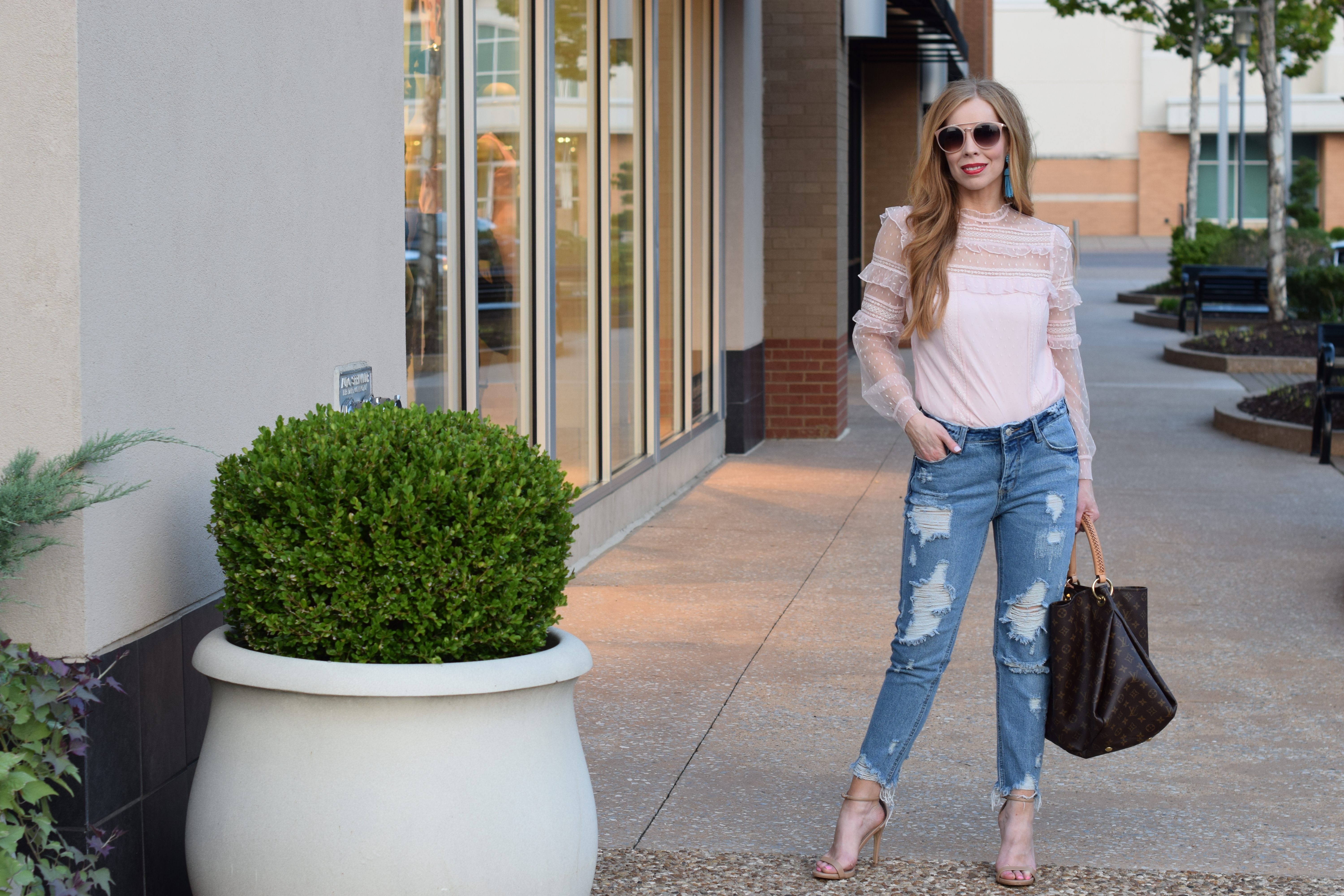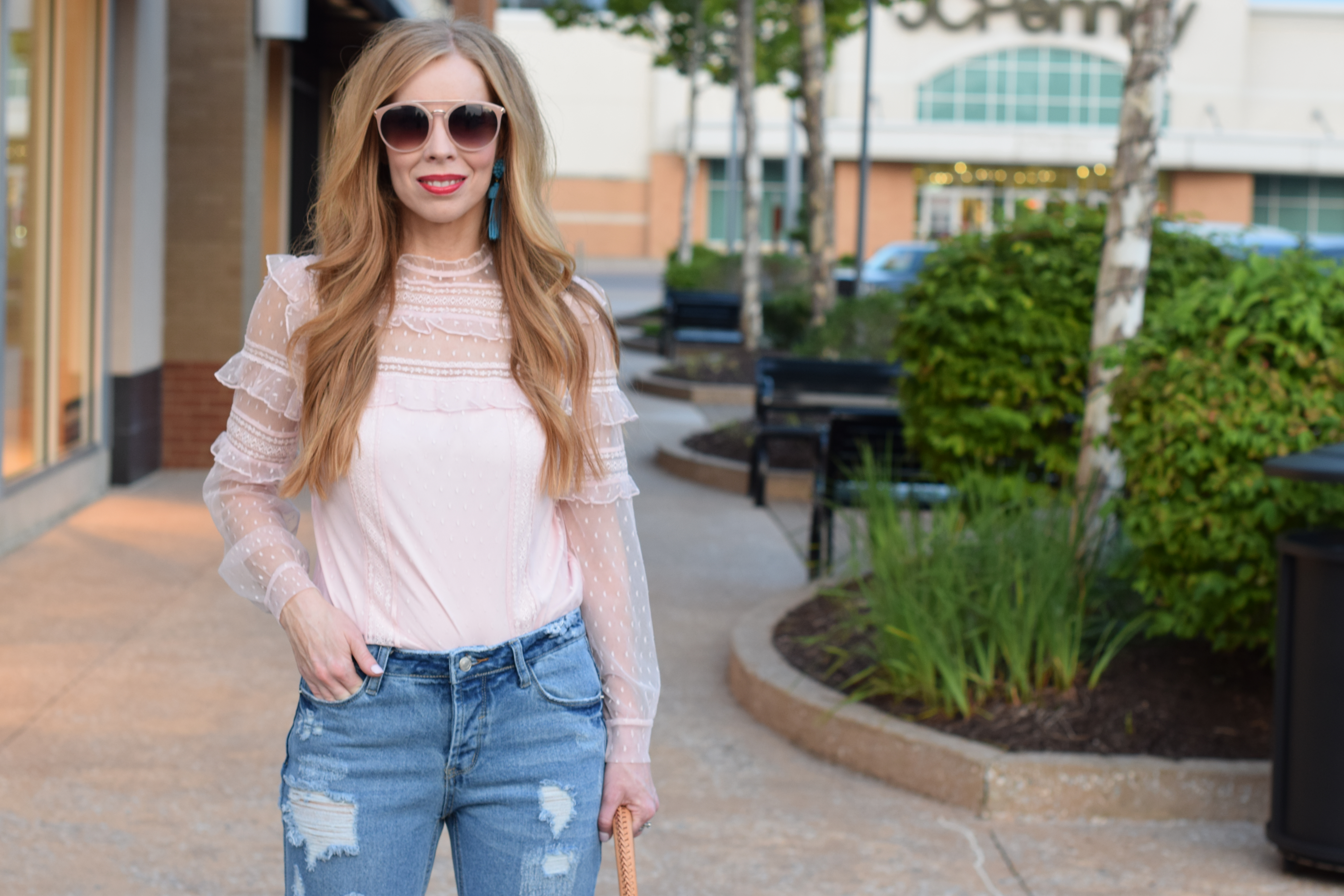 Happy denim shopping! I hope these tips help you out!  What is your favorite type of jean to wear for fall?  And if you haven't already, please subscribe to my blog! I just post about twice a week, so I won't bug you too much! 🙂  As always, thanks so much for reading!
XOXO
Emily