Have you ever heard the saying, "So many clothes, but nothing to wear."?  That's what happens when your closet is lacking the basics.  Staple pieces are the "foundation" of your wardrobe then you can build your outfits around them.  Your closet should be roughly 70% basic, classic pieces and 30% trendy, fun pieces.  You can mix the trendy pieces in with your classics to keep it fresh.  I recommend investing more in the staple pieces so they will last and keeping the trendy pieces inexpensive.  (All of these pics are taken from previous posts)
Black leggings- the options are endless here. They can be leisure wear, dressy, and worn with a long sweater.  Faux leather leggings are definitely the "IT" legging right now and the added texture really gives your outfit a boost.  Hands down my favorites are the Spanx faux leather legging.  They are SO comfortable, flattering, and amazing quality.  I just can't say enough about them.  I wish I had 10 pair of them because I could truly wear them everyday! This faux leather legging is less expensive, but I don't like them QUITE as much as the spanx.  They are still a great option though.
Denim jacket-  A good denim jacket is the perfect transition piece!  When it starts to warm up, you can throw it over a dress. And when it starts to cool off (but isn't quite coat weather yet) you can throw it over a cozy turtleneck.  A distressed, slightly over sized cut is totally on trend and so versatile.  I love the BP trucker jacket and it is so reasonably priced! I highly recommend it!
Silky camisoles-  I wear these under everything!! I think a black one and a white one is a must. I wear them under blazers, cardigans, and dresses.  These really are an important wardrobe basic.  I love the silky camisoles from Express and they are very reasonably priced! I highly recommend grabbing one or two of these! 4.  Leather Bomber jacket-  The options are endless here!  I wear this with a tee and jeans  and throw it over a dress.  Suede works for Fall, Winter, and Spring which is a win win situation.  If you are in the market for a real suede jacket my favorite is the BLANKNYC jacket in cognac.  This color literally works with everything.   If you are looking to spend less and prefer a faux leather, I really like this less expensive option
5. Basic t-shirts- I love a soft, comfy tee to wear with jeans in the warmer months and to layer in fall/winter. I have long sleeved ones and short sleeved.  I layer these under my cardigans and blazers.  It's hard to find tees that actually hold up. I love the Lush t-shirts from Nordstrom.  They are soft, excellent quality,  only $24, and come in multiple colors! I also love the long sleeve version and it's on sale for $17!  For that price, get on in every color!!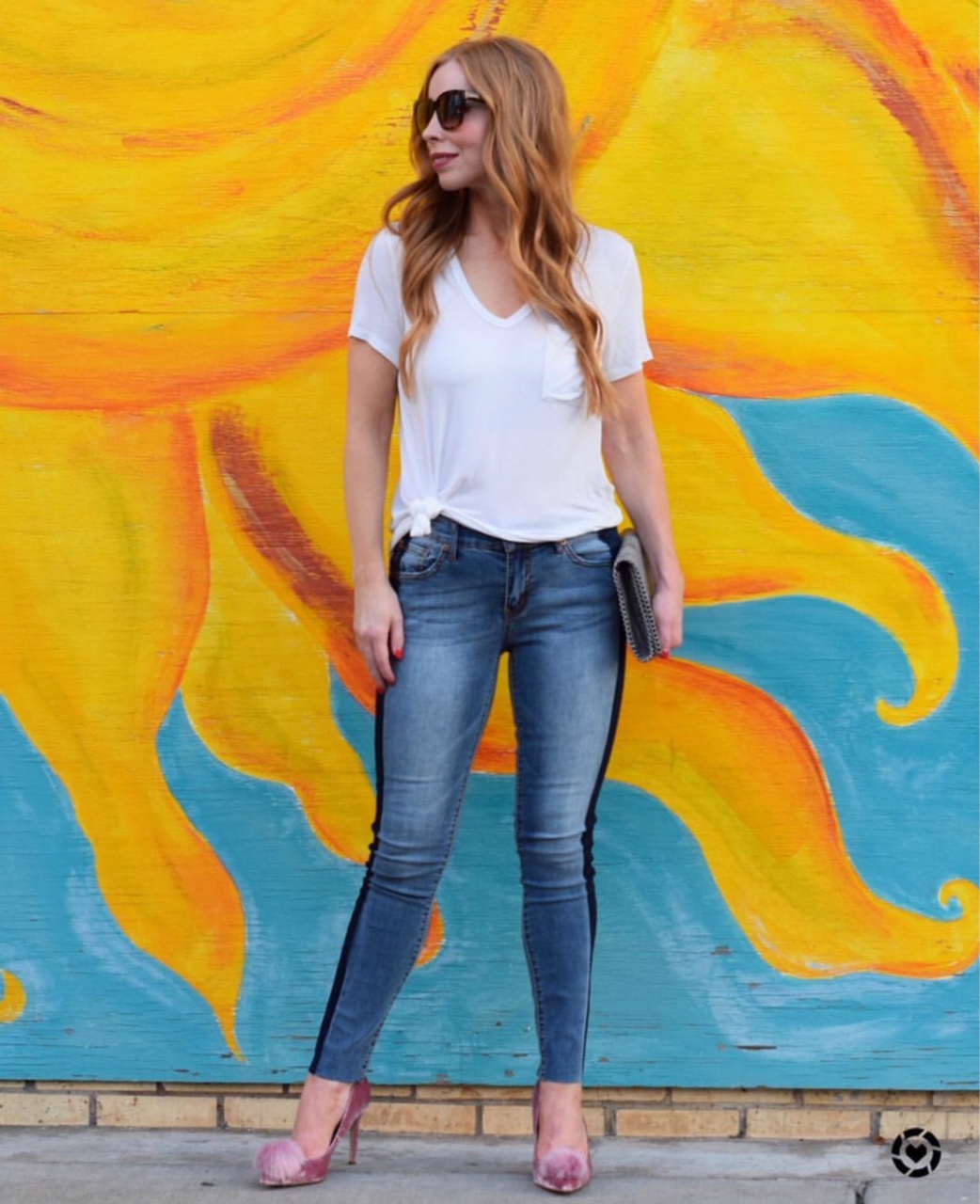 6. Athletic shoes-  I can't believe how many options there are!  They are in so many styles and colors.  They aren't just for exercising anymore, you see with them dressier outfits, even dresses.  I really think people just want to be comfortable these days! And I'm all for that!  I have worn my Vans (first picture) so much.  They are so comfortable yet trendy.  These aren't really for working out, but they are great for walking. I walked a million miles in them at Disney.  My search for the perfect athletic shoe was really extensive.  I wanted it to be lightweight, but still have lot's support which is hard to find apparently.  The Nike Presto is my dream come true as far as shoes go.  They are seriously like walking on a cloud! These are the perfect athletic shoe.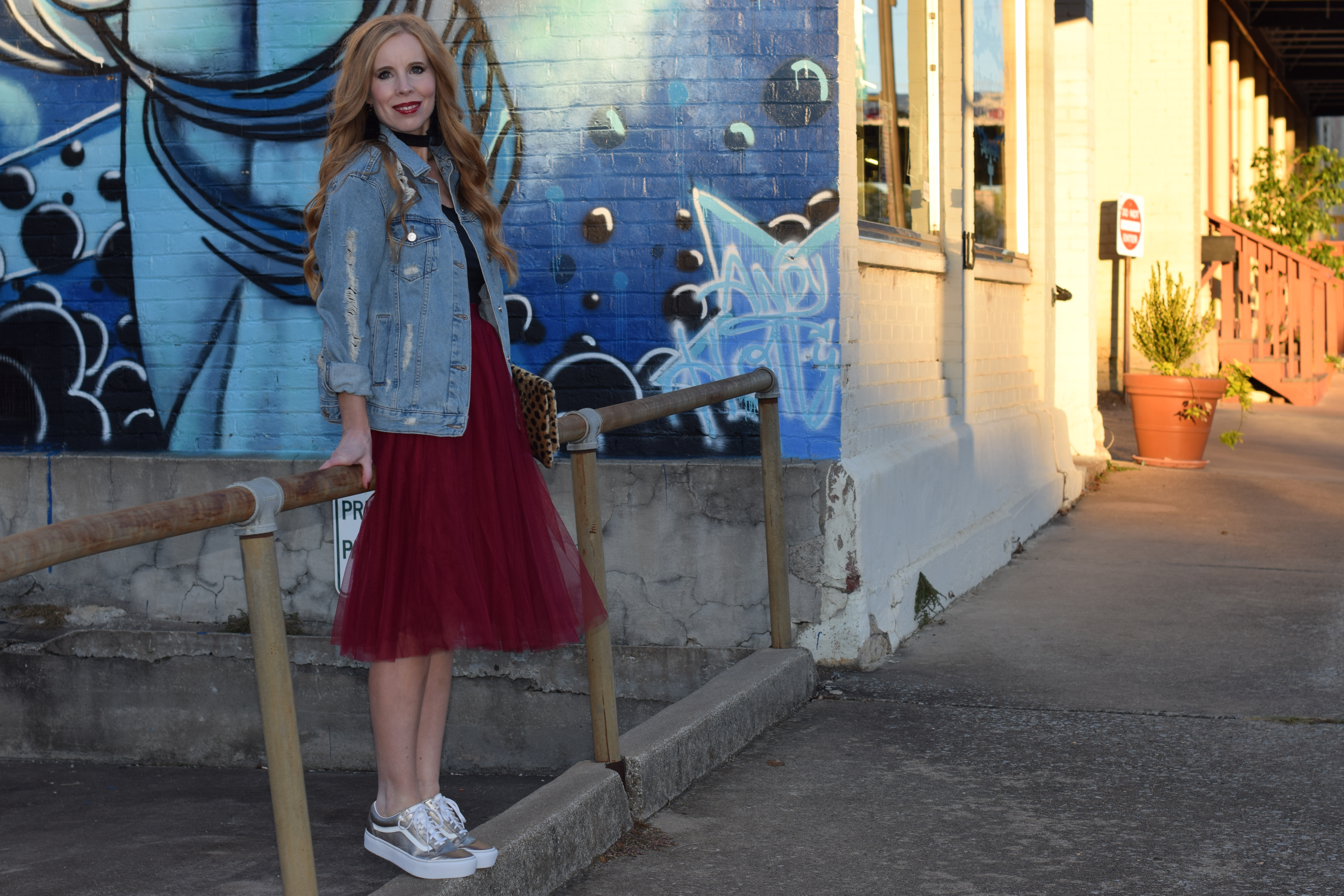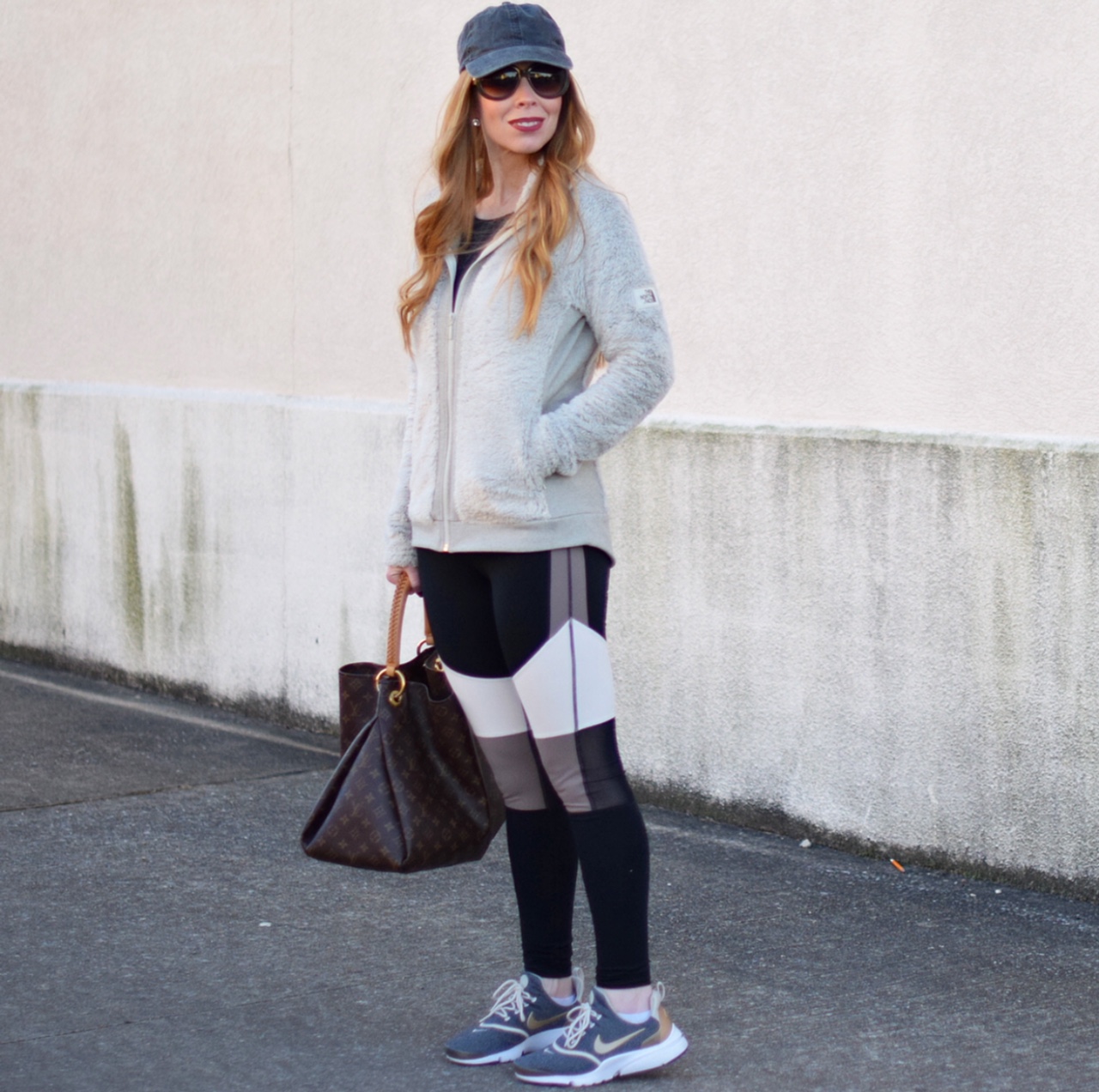 7. The perfect pair of denim- Finding the right pair of denim is so important!  The current trend is a higher rise skinny jean with or without distressing. I love the higher rise because it is so flattering.  My favorite pair of designer denim is Rag and Bone skinny jean. (first picture) They are amazing and if your budget allows, worth the investment.   If you are looking for great jeans at a lower price point, EXPRESS jeans (bottom picture)are also some of my favorites.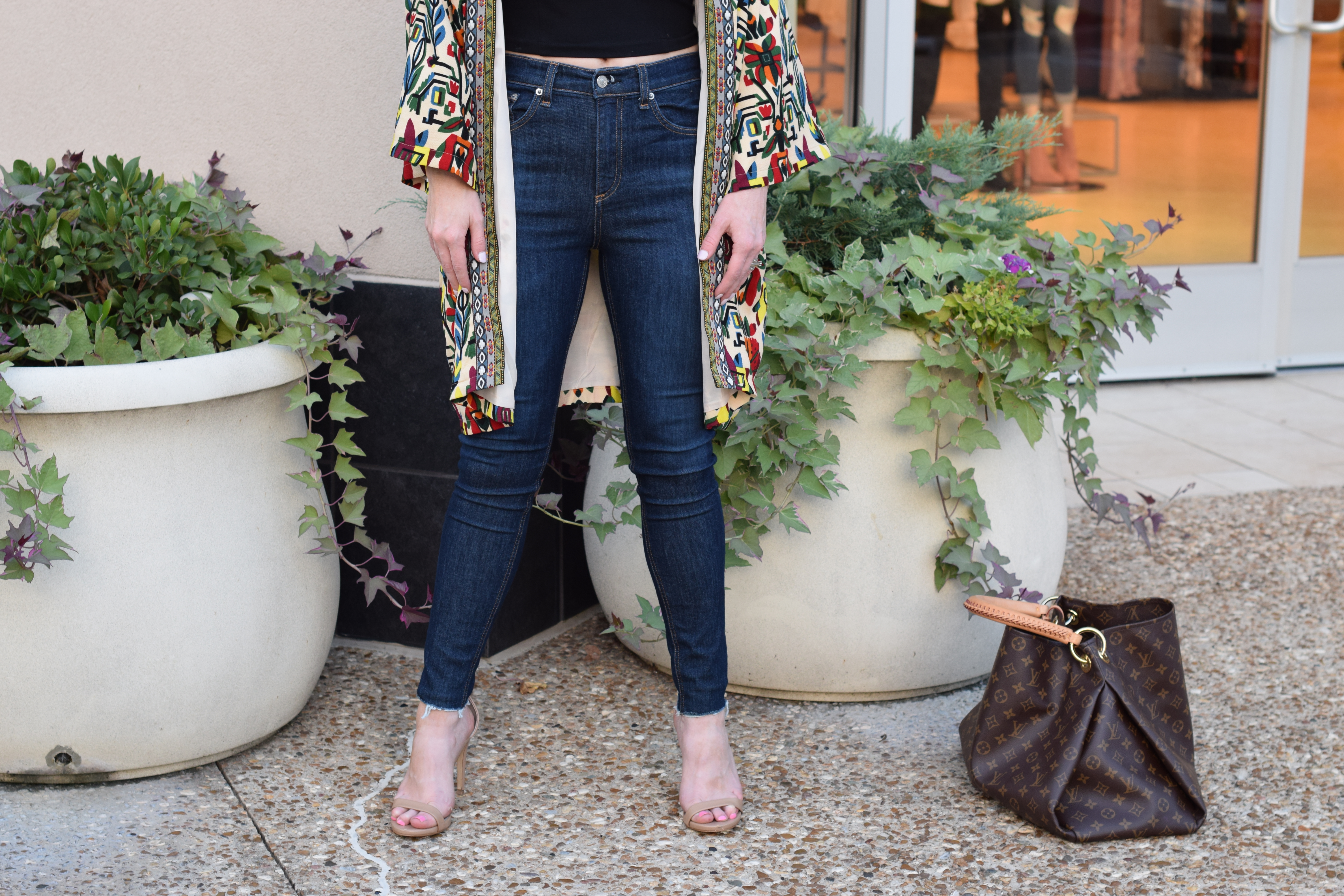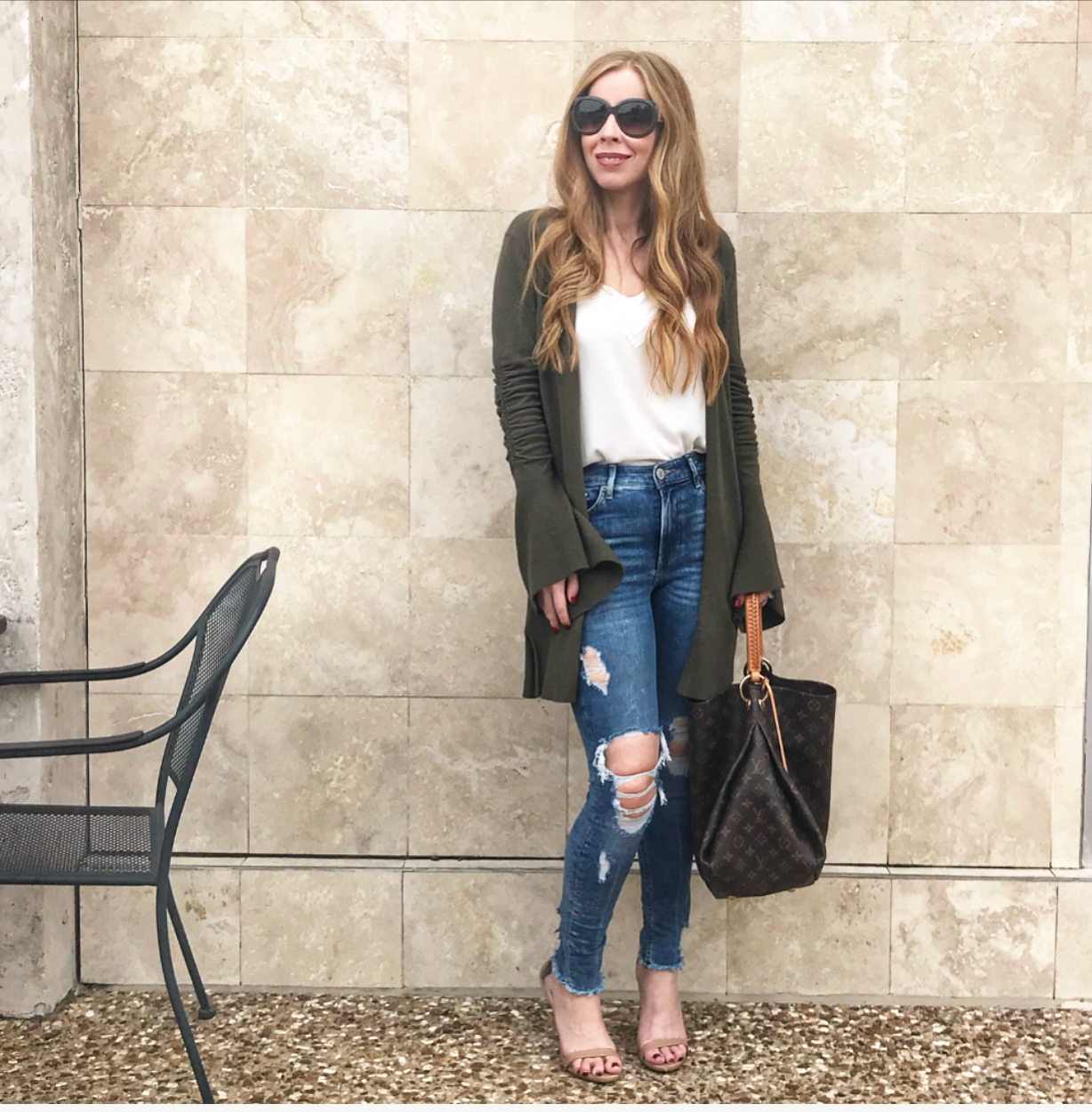 8. Cream colored cardigan- I throw a cozy, cream colored cardigan over so much!  The Lidia cardigan has been my go to cardigan this fall/winter.  The options are endless with this. I love that is super soft and it's currently on sale for $49!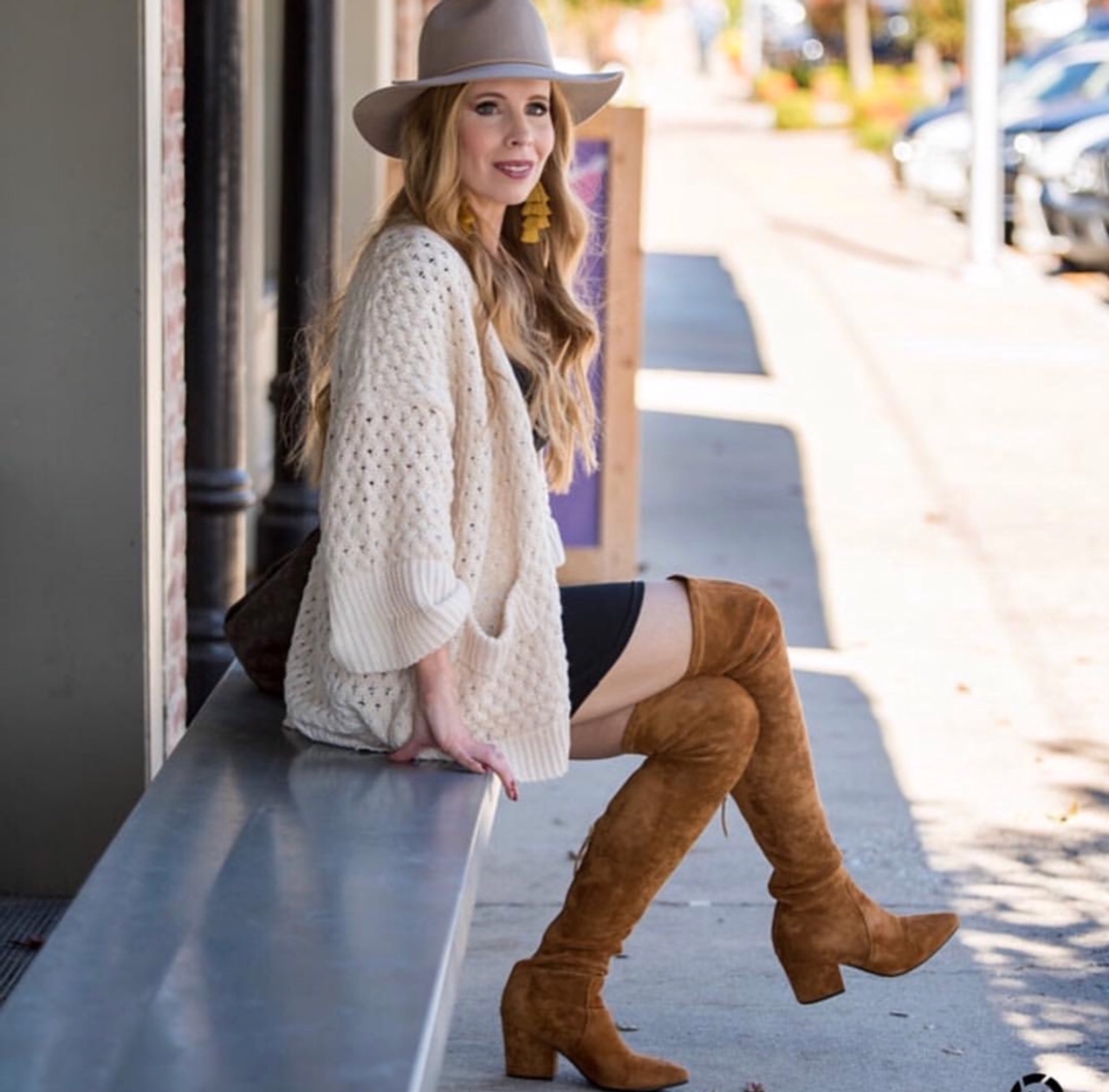 9. Oversize sweaters- When it gets really cold, I just want to throw on a big cozy sweater, leather leggings, and boots! This is such a great and easy cold weather look.   I love this tunic sweater. It is so comfortable and basic.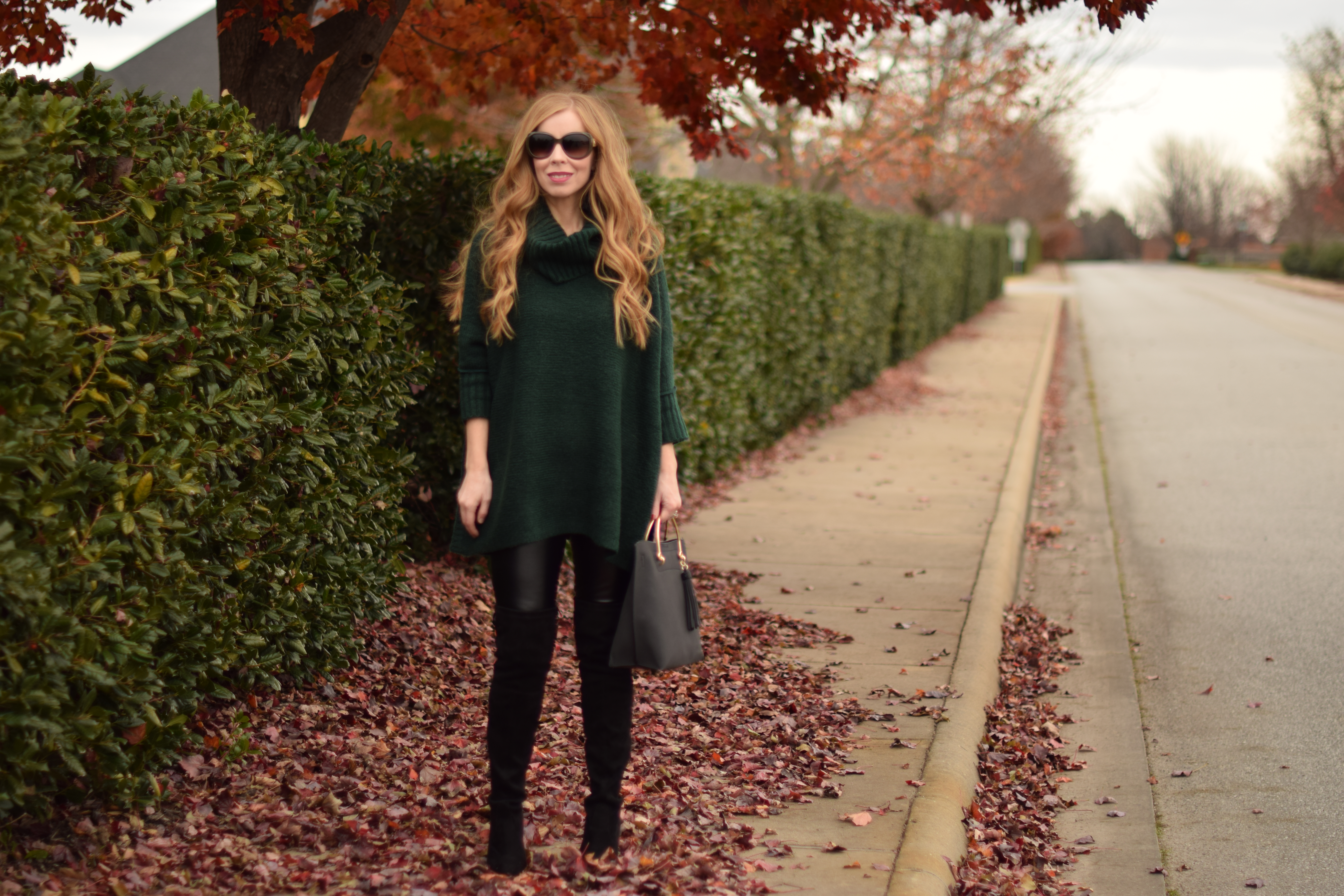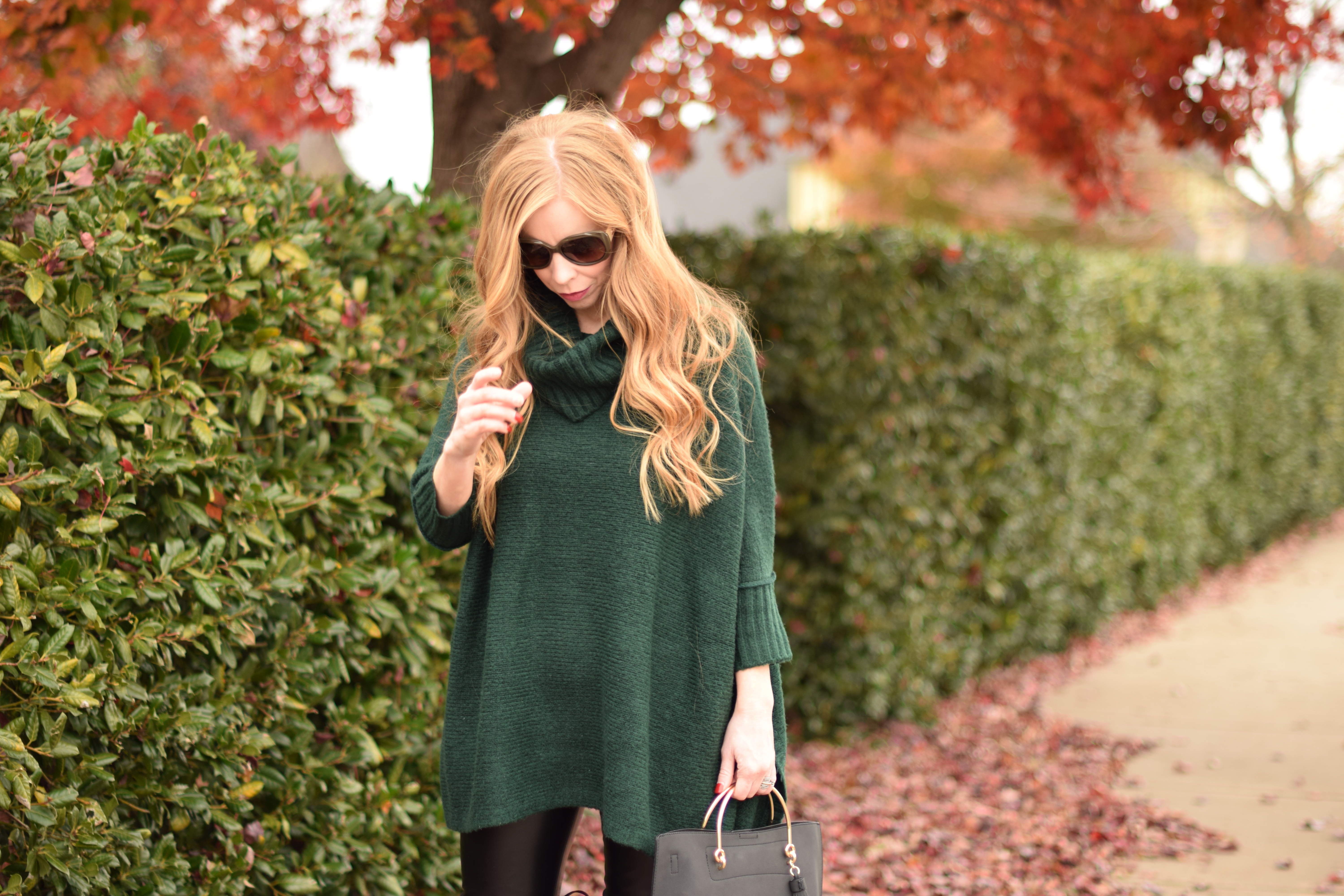 10. Black turtleneck- This has been of one my most worn pieces this winter.  I prefer a really thin, fitted one so it layers nicely.  I love This one and it's only $25! One of my favorite ways to wear it is under a Wrap scarf. It really is the perfect basic!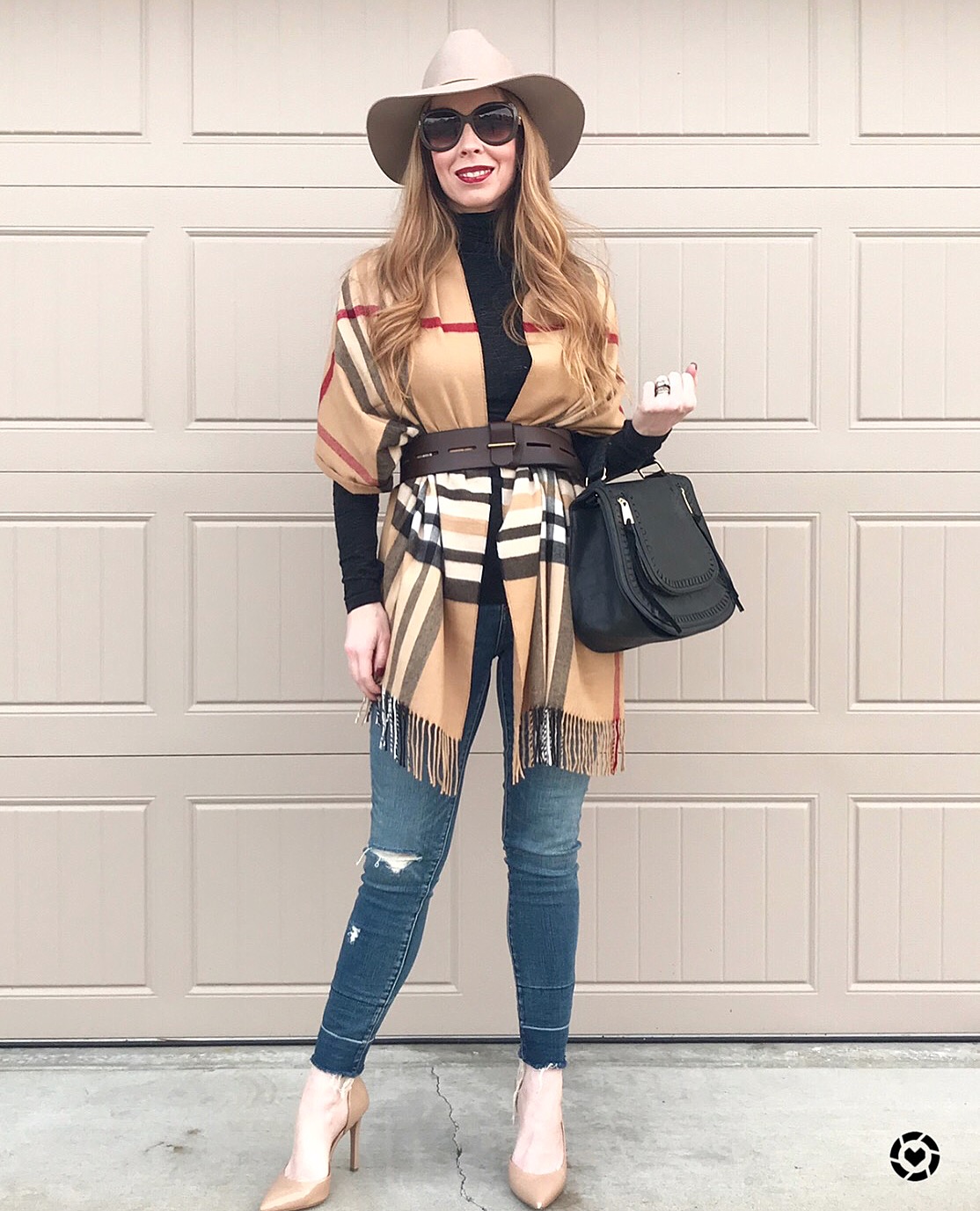 I hope this list of "foundation pieces" as I like to call them will help you build a functional and easy to manage wardrobe.  The sky is the limit with these and you can mix and match them so many ways!
What is the one piece in your closet that you can't live without? I would love to hear from you. As always, thanks for reading!!!
XOXO
Emily