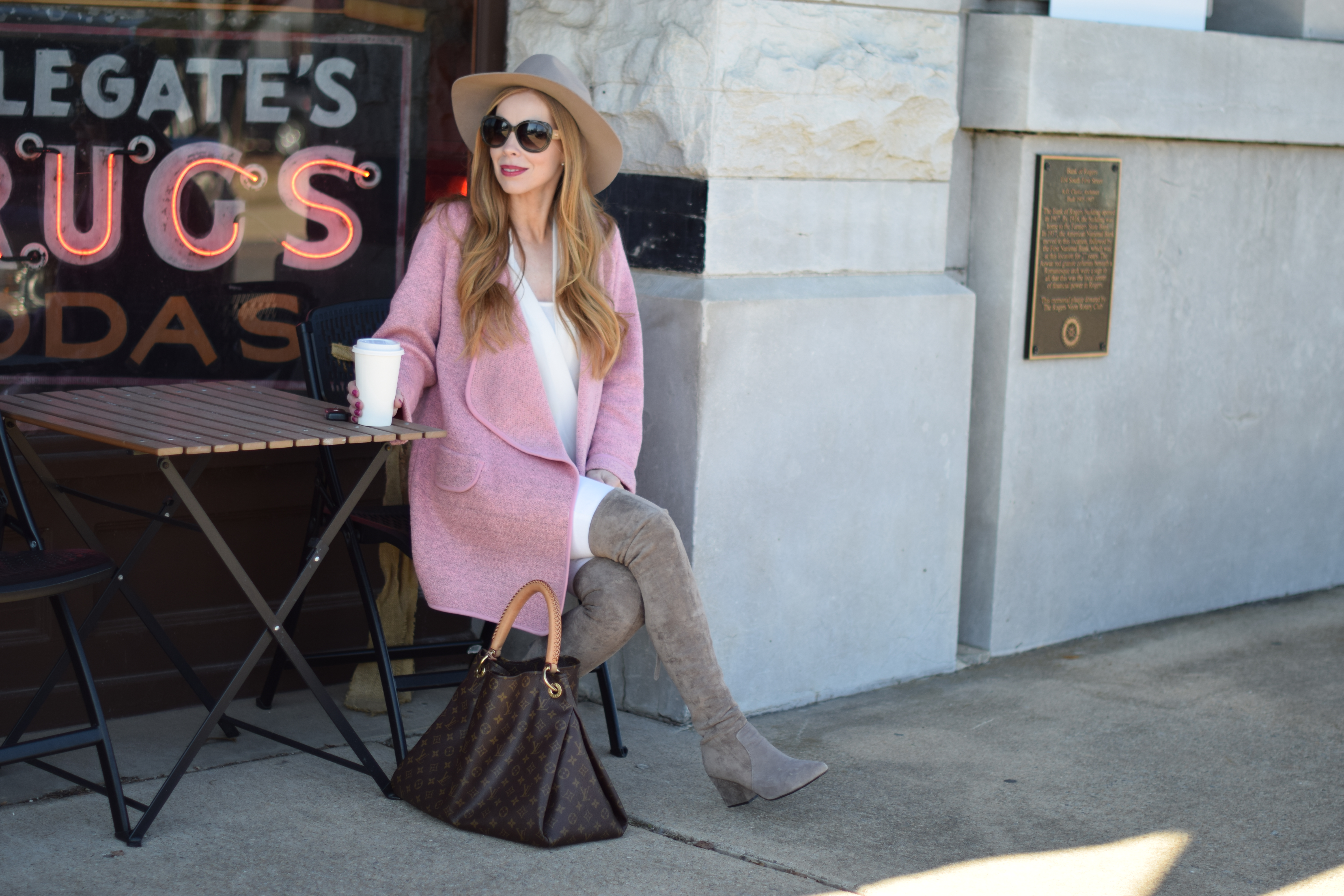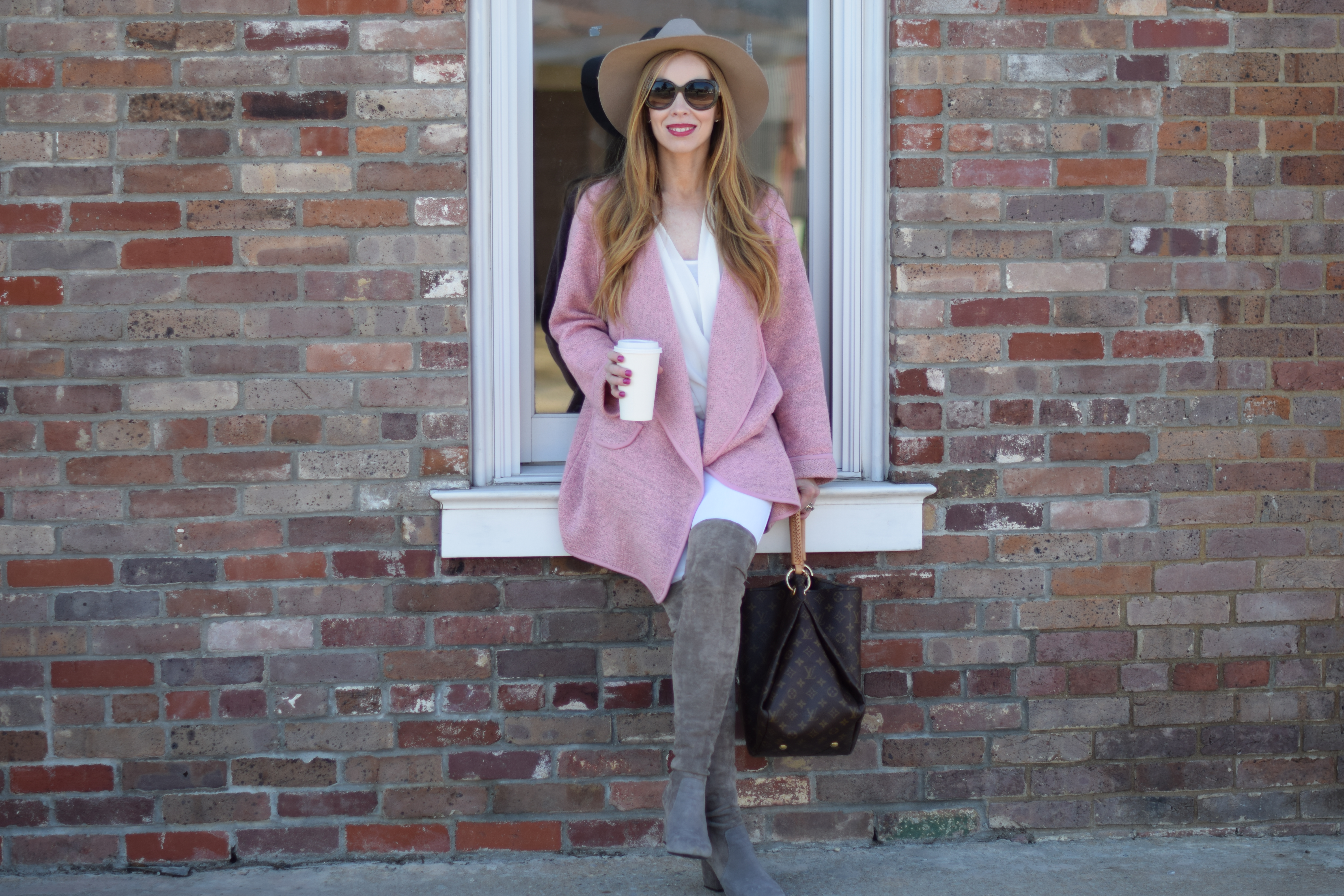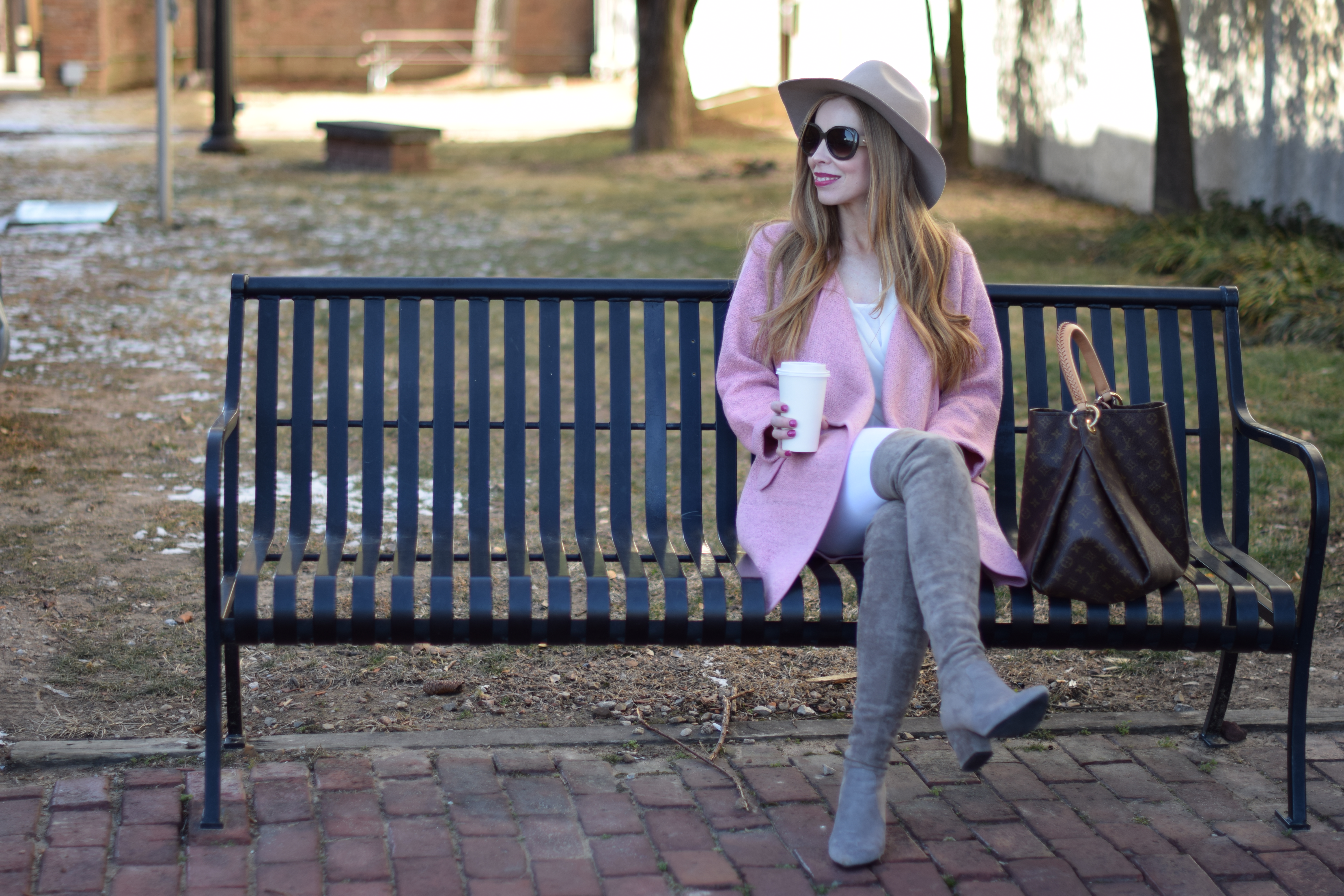 The "no white after Labor day" is totally a thing of the past!!  Winter can be dark and dreary so why not brighten up your wardrobe with some white?? There are some tricks to making it work though!  I paired this great pair of white skinny jeans (only $55) with the coziest pink knit cardigan (only $45) .  Taupe over the knee boots (these are the best I've found) and a wool fedora make the look nice and cozy for winter!
5 Tips to Rock winter white
stick with heavier white fabrics: denim, sweaters, cashmere, etc.  Anything linen or gauze-like is to "summery"
Pair your white piece with an obviously winter piece like a sweater or a jacket with some weight to it
Pair white with winter accessories.  In this look I threw on a wool fedora and over the knee boots to keep the look season appropriate.
Layer-  Multiple layers will make the look cozy and perfect for this time of year.
Whites don't have to match exactly- I know this is a hard one for those matchy match people out there, but you can mix whites, creams, and beiges.  A full TRUE white ensemble can be a bit stark!

One of my favorite trends right now is a white bootie!  This gives your outfit a fun "mod" vibe.  It makes me think of Austin Powers and I LOVE that look.  Here are a few more of my favorite white pieces for winter.

So are you ready to give white a try this winter?? Let me know what you think! Thanks so much for reading!
XOXO
Emily