I am the first to admit it, in the past I have been an impulsive shopper.  I thought something was cute, so I bought it.  I never really thought much about how I would wear that piece or how to incorporate it into my wardrobe.  I have learned my lesson!  I spent weeks cleaning out my closet,  reselling the pieces I didn't use, and FINALLY I have a functional, organized wardrobe that makes sense.  When I think about purchasing a new piece, I think about HOW I am going to wear it and if I can wear it multiple ways.  That's why I love this black maxi with cutouts.  The options are endless!
Date Night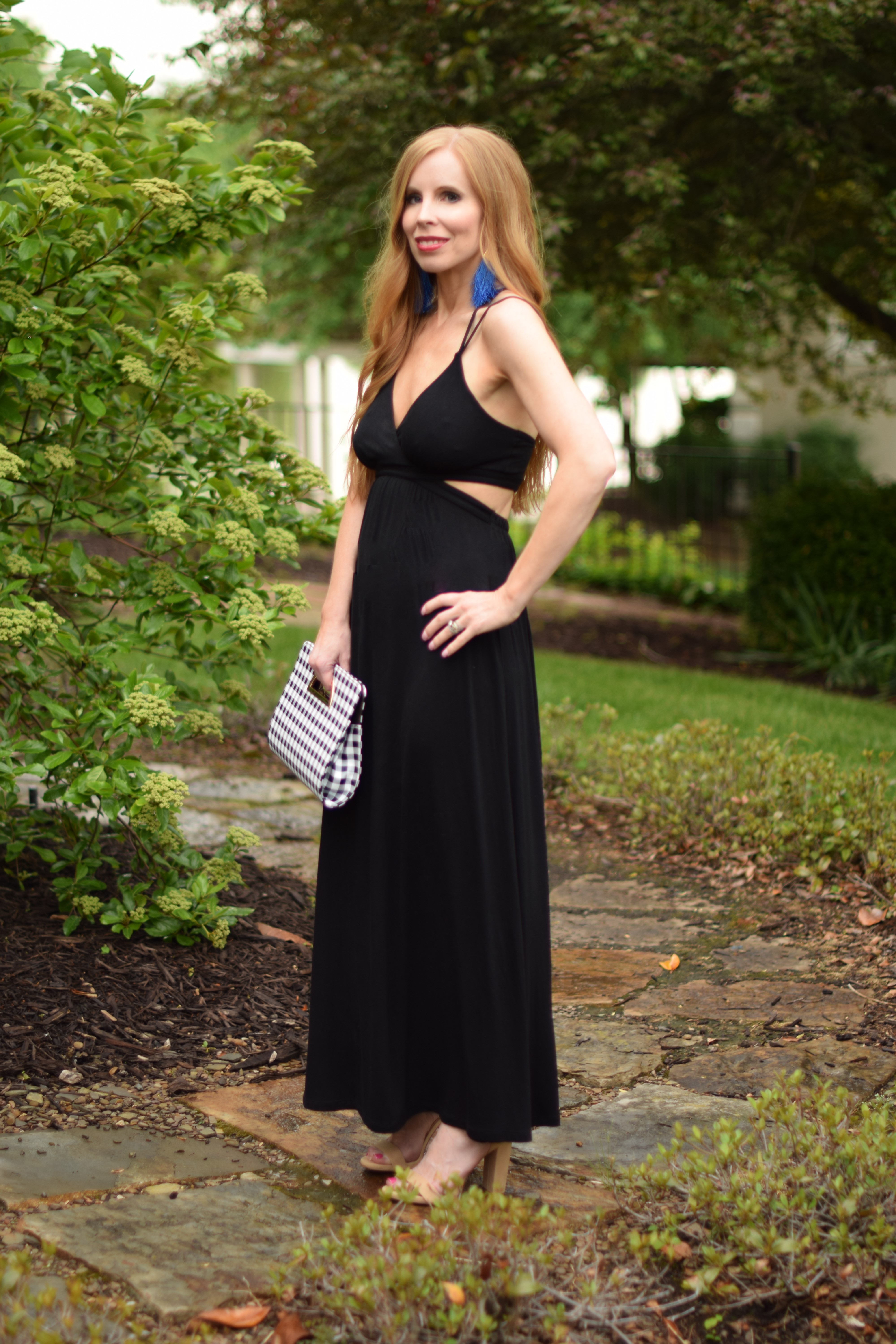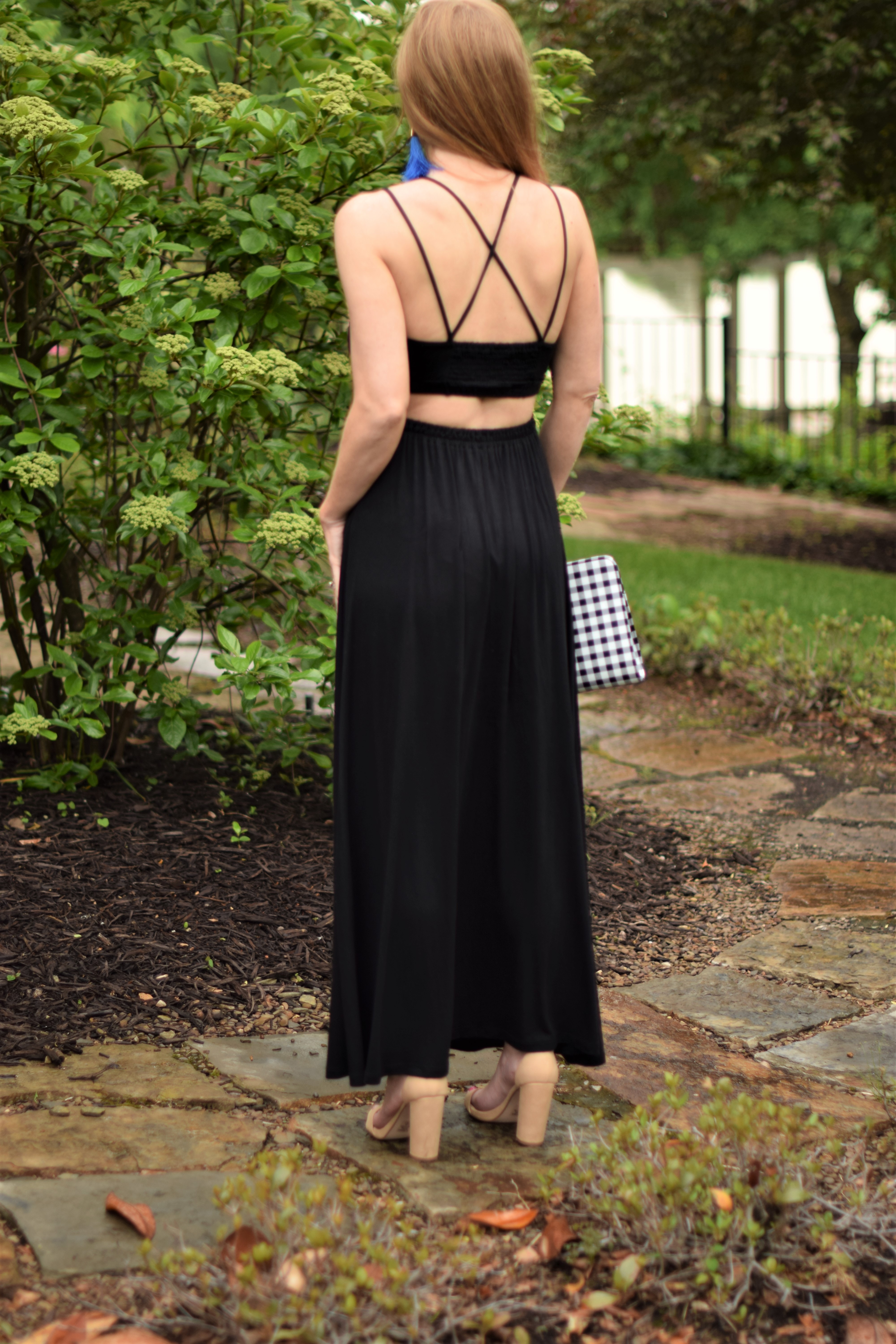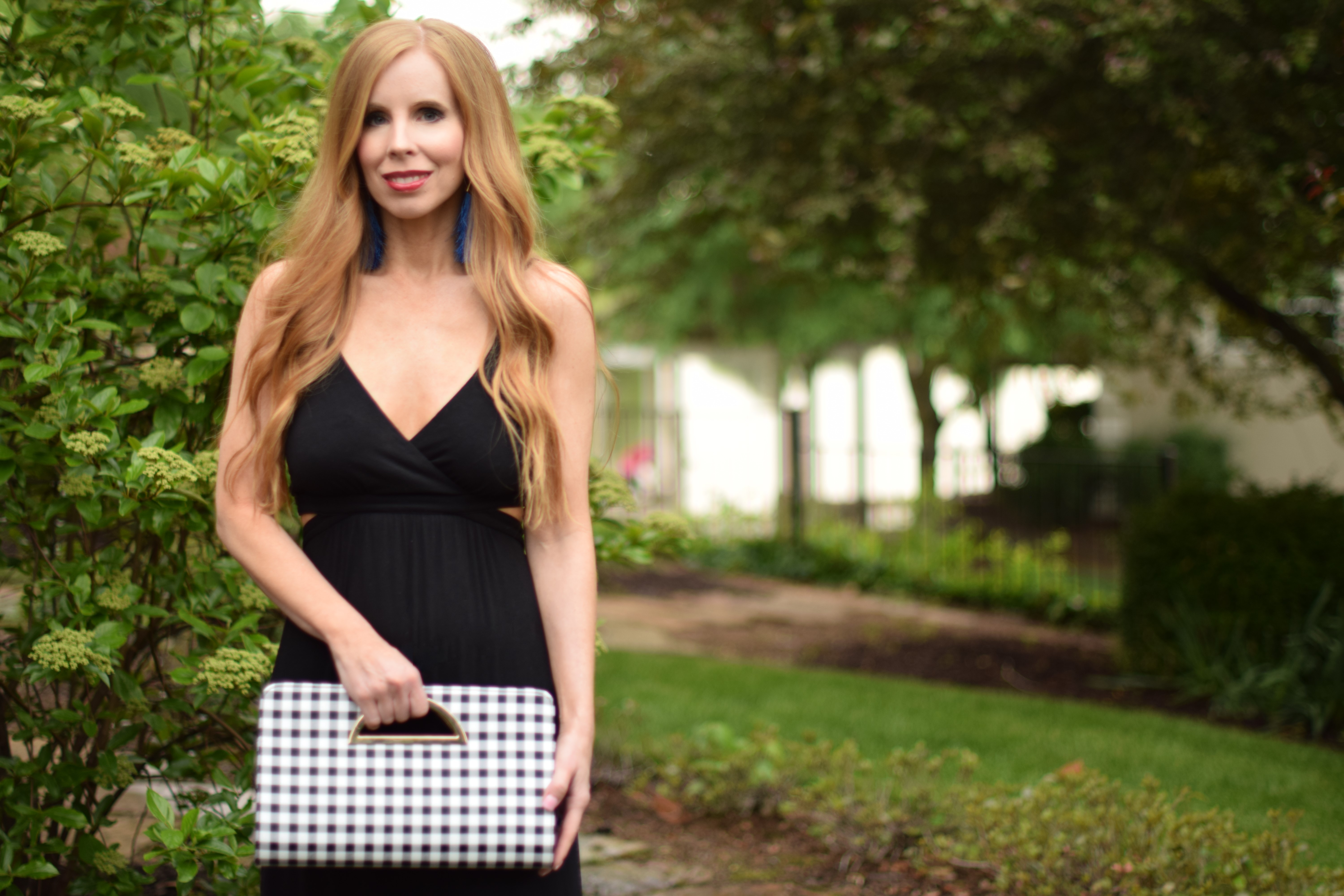 I love this black maxi as a date night dress.  I paired it with a gingham clutch, blue tassel earrings, and nude strappy sandals.  This is the perfect look for date night!  This dress is so comfortable too which isn't always the case for a date night look!
Daytime/Running errands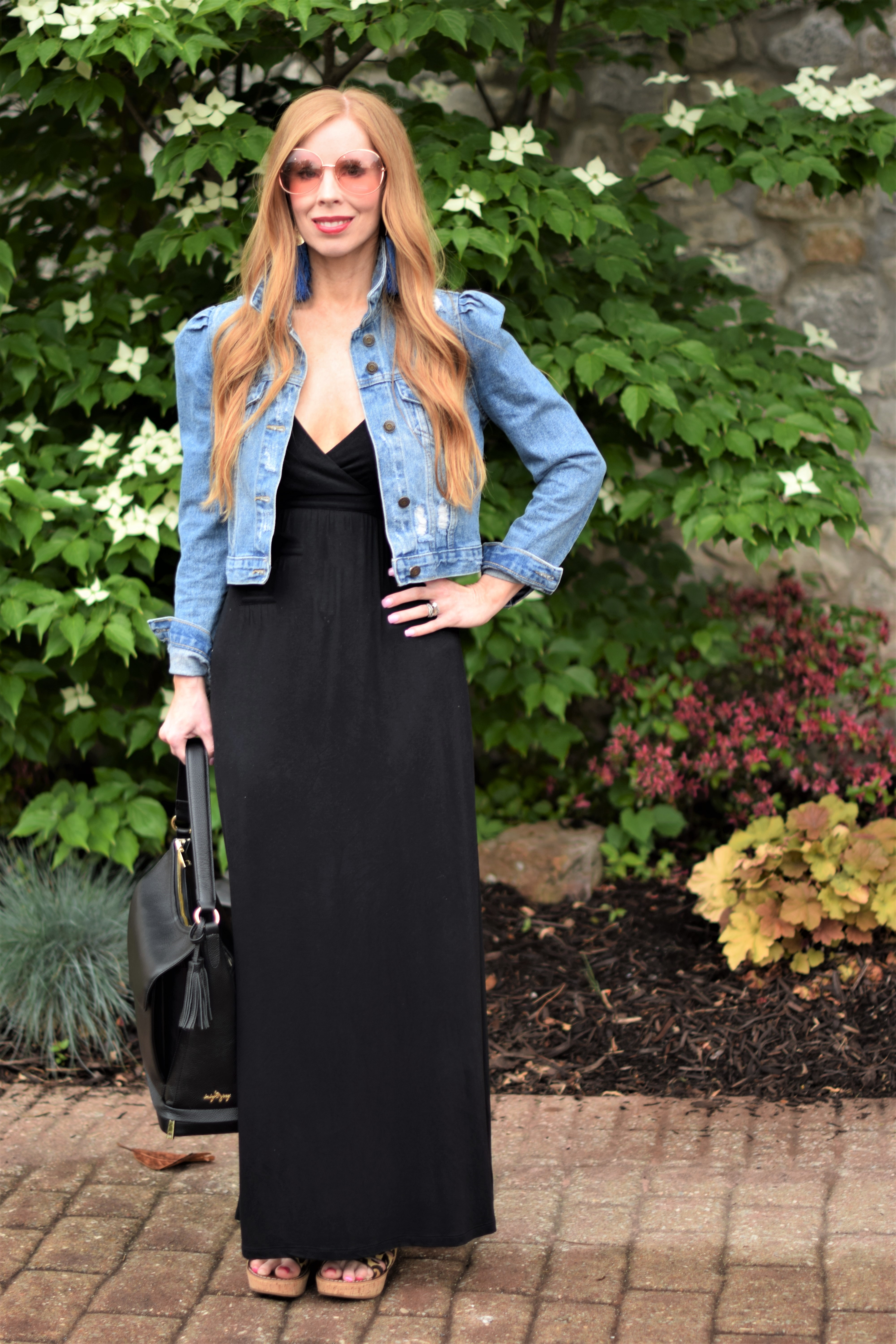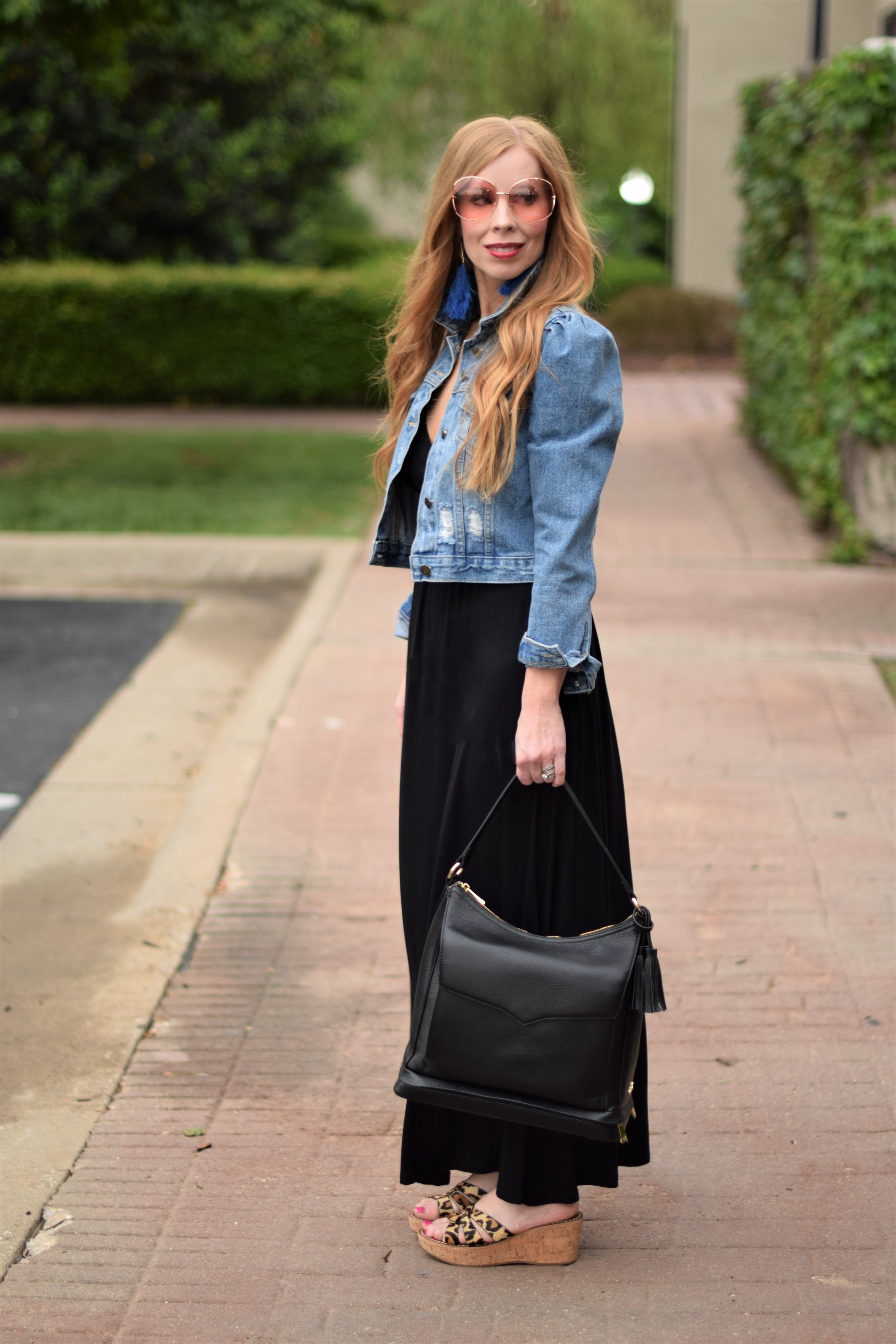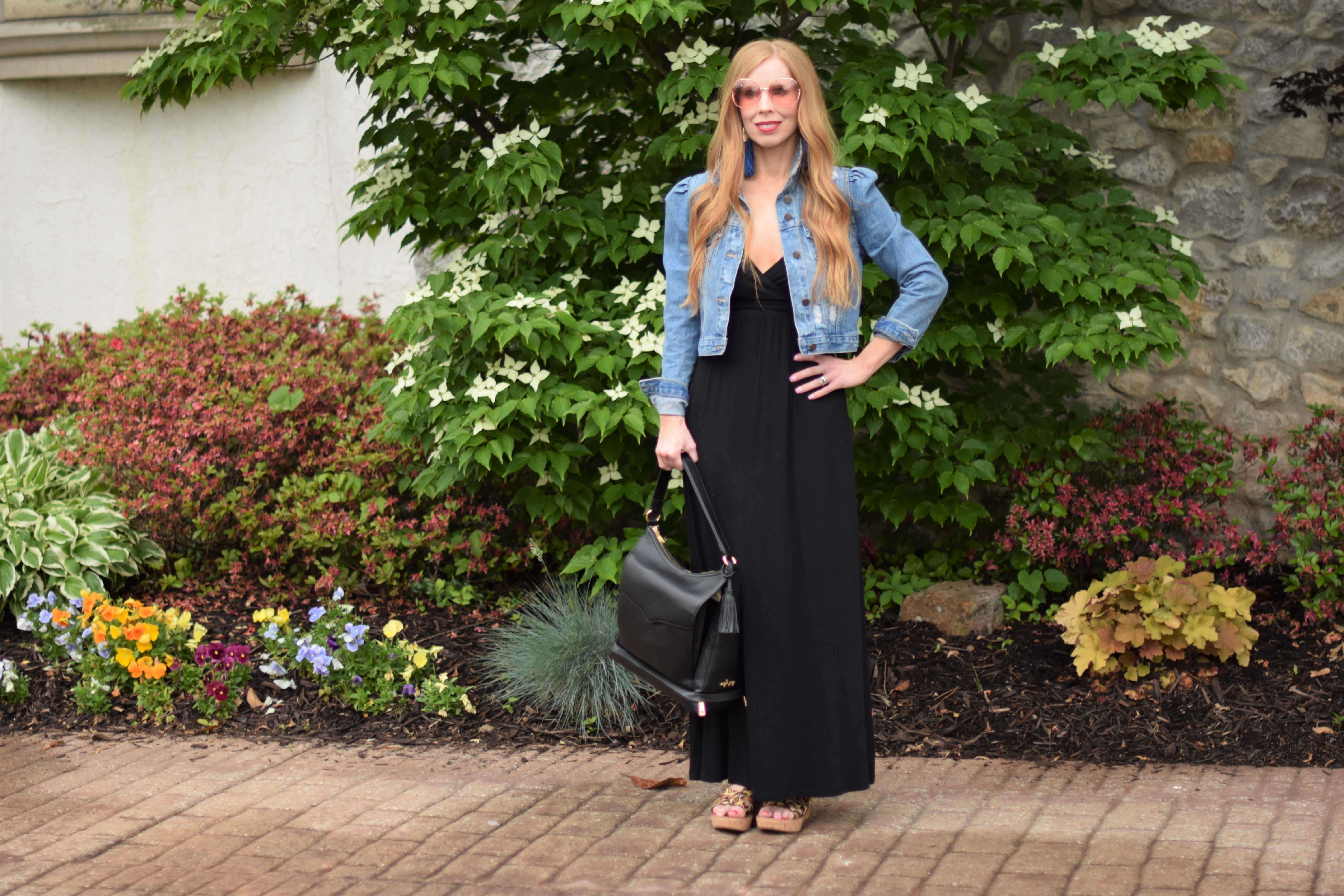 This dress shows a little too much skin for my taste when I'm just running around with the kids or running errands.  I know that isn't the case for everyone, but I'm getting a little more conservative in my old age.  I threw my favorite denim jacket over it to make it more casual.  This jacket is so cute because of the puff sleeve. I love the feminine touch it adds and it's on sale for $29! That price is crazy!  I traded in my heels for sam edelman leopard wedges which are so comfortable. Now we have a great, casual, mom on the go outfit.
For the Beach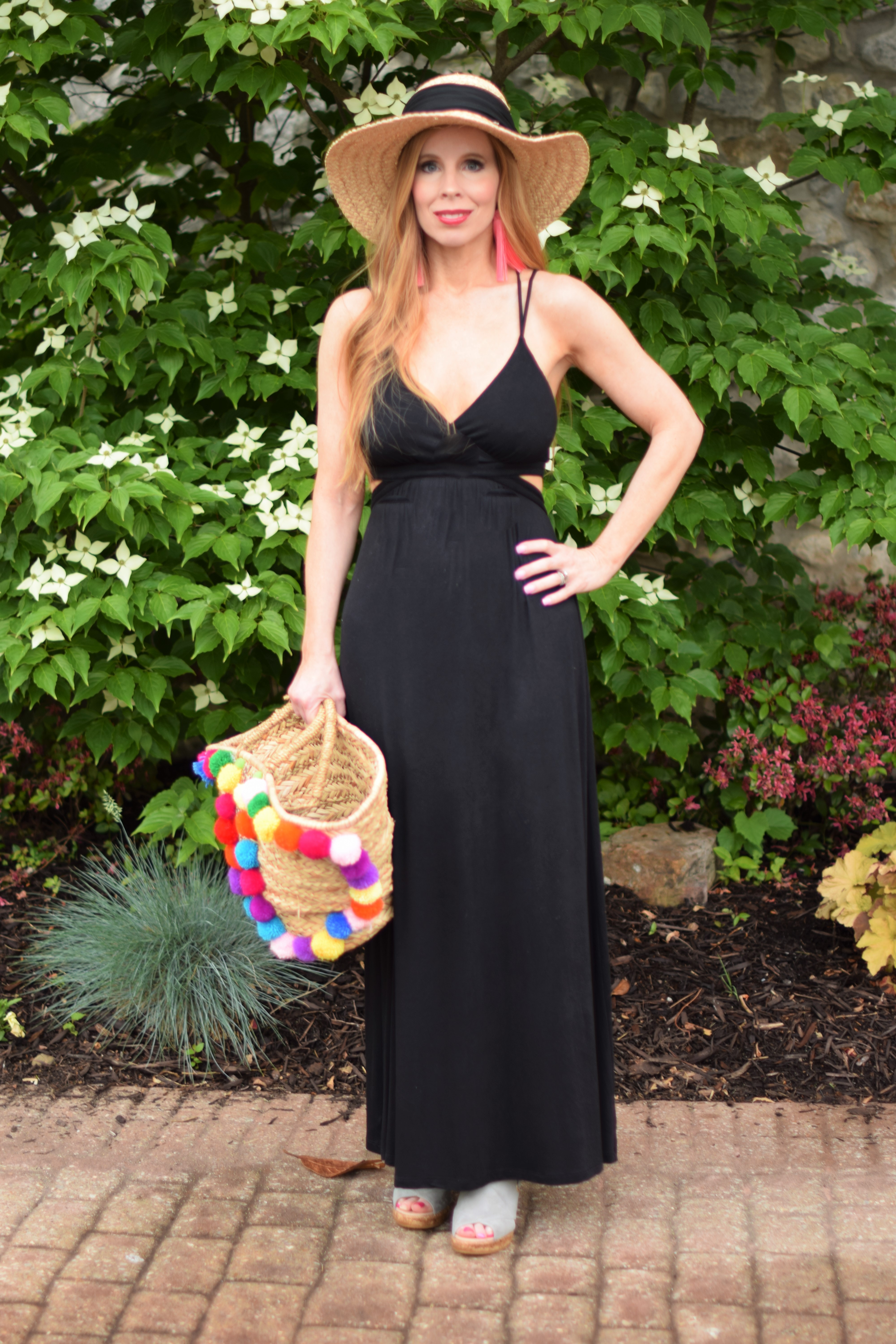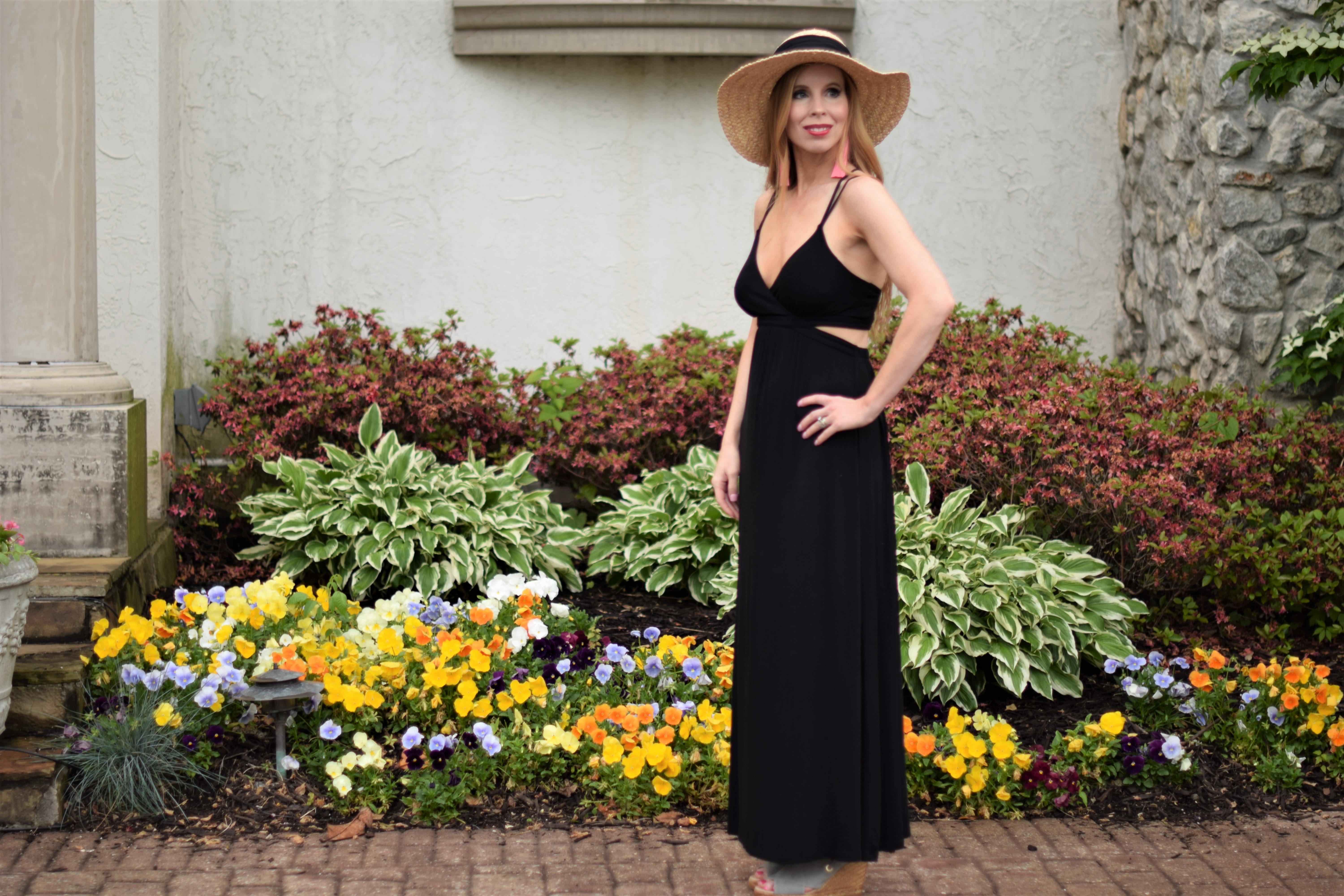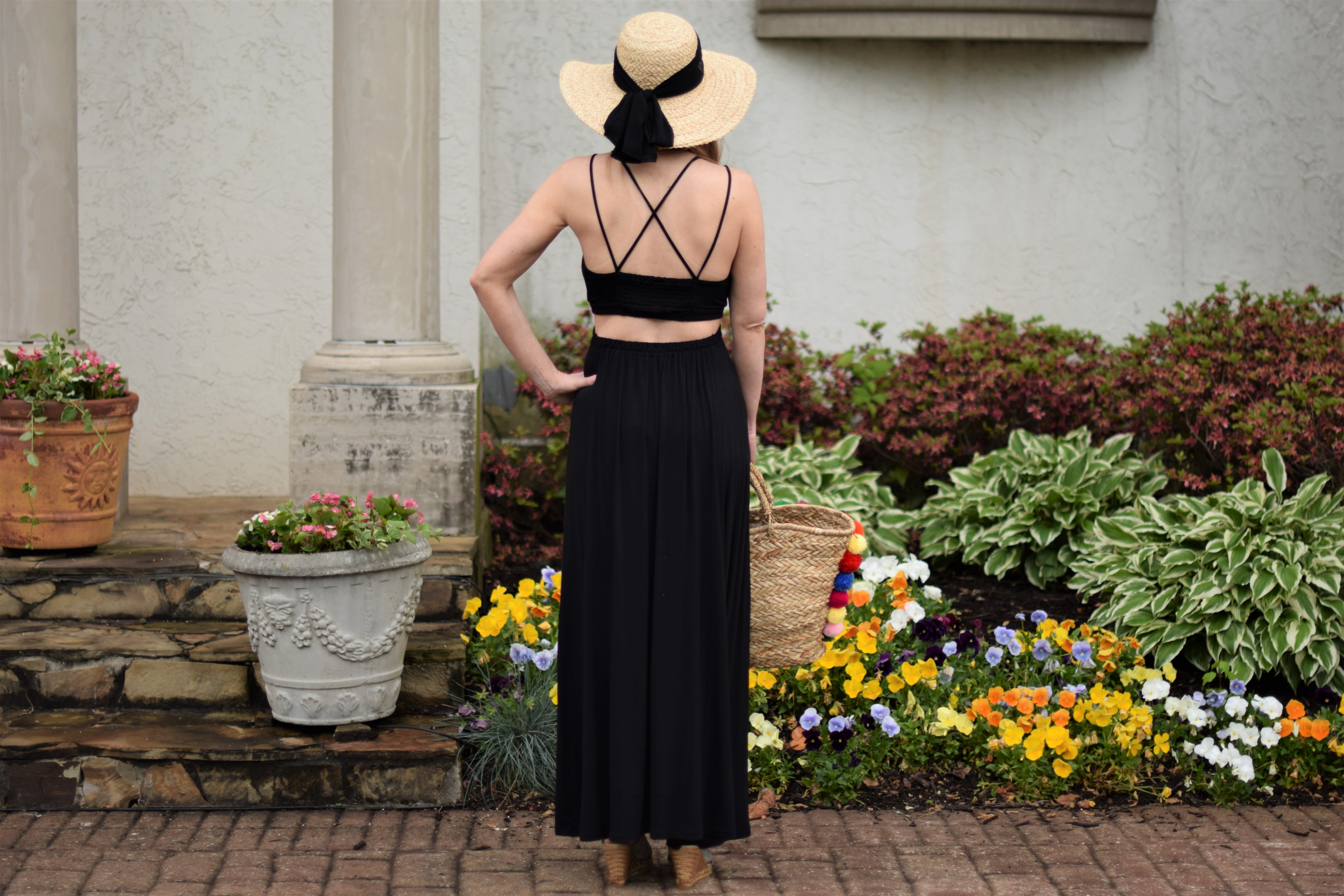 When I first saw this dress, it was my initial thought to get it for my beach trip in June.  Since I spend 1 week, 2 max, at the beach each year,  I like to find pieces that I can wear for "real life" too.  This is the perfect dress to throw over your swimsuit or wear to dinner.  I just love the simplicity of it.  I added a straw hat,  a pom pom beach bag,  pink tassel earrings, and an espadrille.  Now I am set for the beach!
Shop the Post

All this to say, you really need a great black maxi in your life!!  The options are endless.  And remember when you shop,  buy pieces you can wear multiple ways! Basics are the best!
Other black maxi dresses I love

Thanks for reading and have a great day!!
XOXO
Emily