Finding a high quality, mom-friendly, stylish suit is so difficult.   I prefer high quality fabric that "holds you in" and really lasts.  You don't find this type of quality shopping in the Junior department.  That worked when I was 20, but now my swimsuit needs have changed.  I've had three babies and my pool trips consists of chasing my kiddos.  I need a durable fabric that will "stay put"!
When I first heard about the "Miraclesuit", I was intrigued!  Their motto is "look 10lbs lighter in 10 seconds".  Who doesn't want that? The miraclesuit is different because it provides full body comfort control and allover shaping and slimming.  It contains 3 times the lycra of any other suit in the industry.  They are built to last!  There is a silhouette for every shape and size.  There really is a science to these suits.  The draping and shirring is in all the right places.  This is one of the most flattering, high quality suits I have ever owned and I know I will wear it for years to come!
The suits run small. I recommend going up two sizes.  I am typically a size 2/4 in clothes and am wearing a size 8 in this suit. This swimwear is definitely an investment, but it will last for years and the styles are timeless.  I always recommend purchasing one or two quality suits instead of various cheaper ones.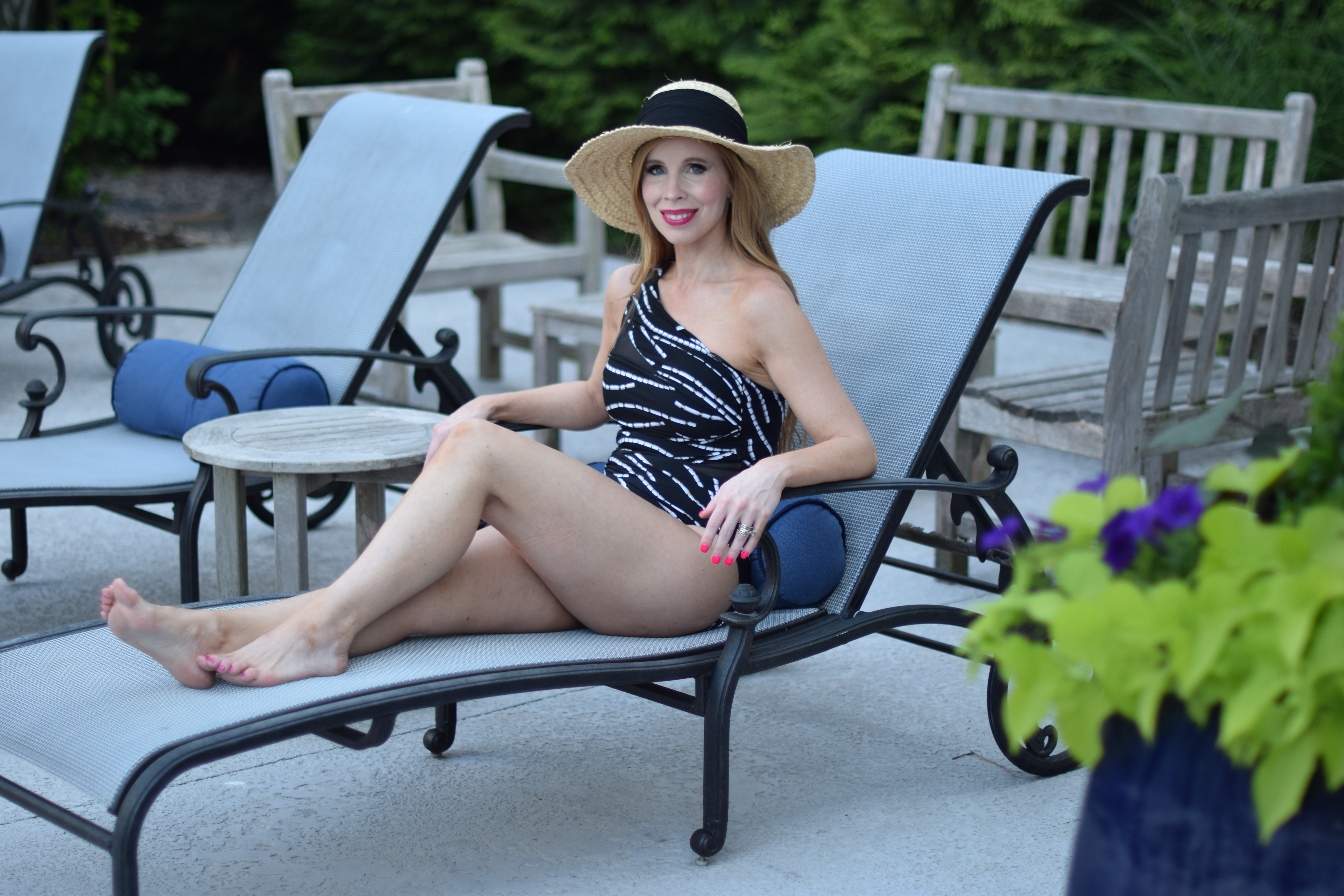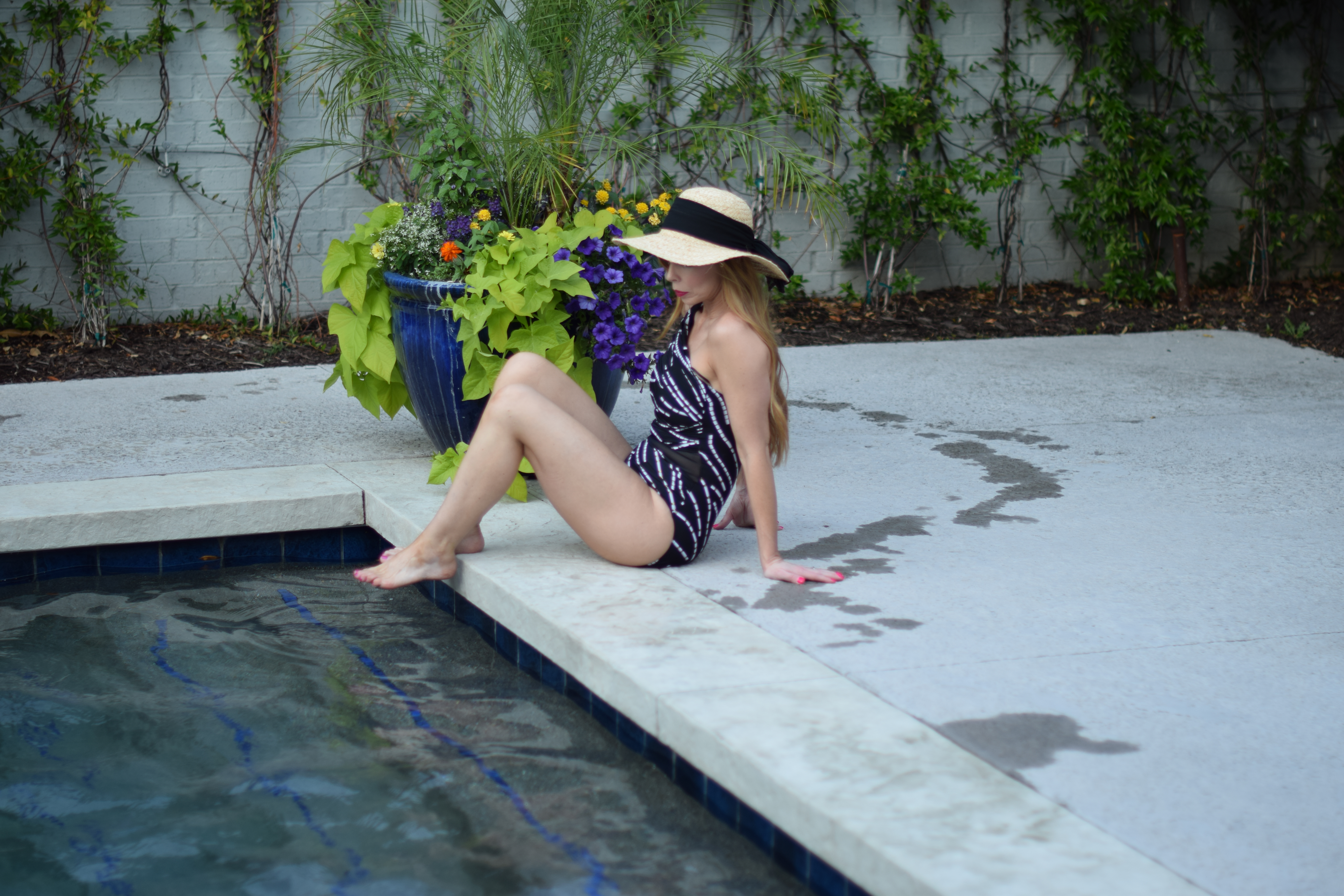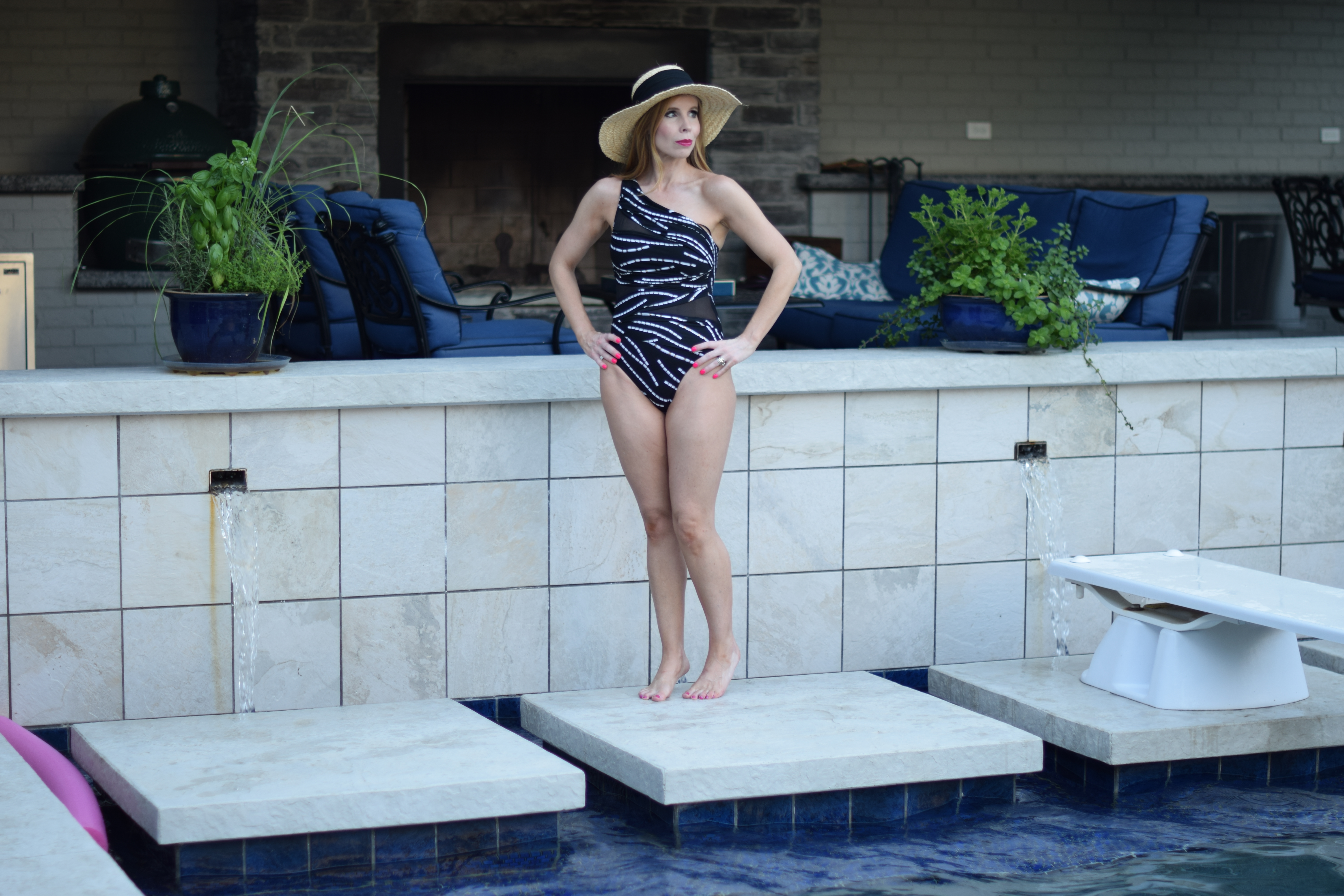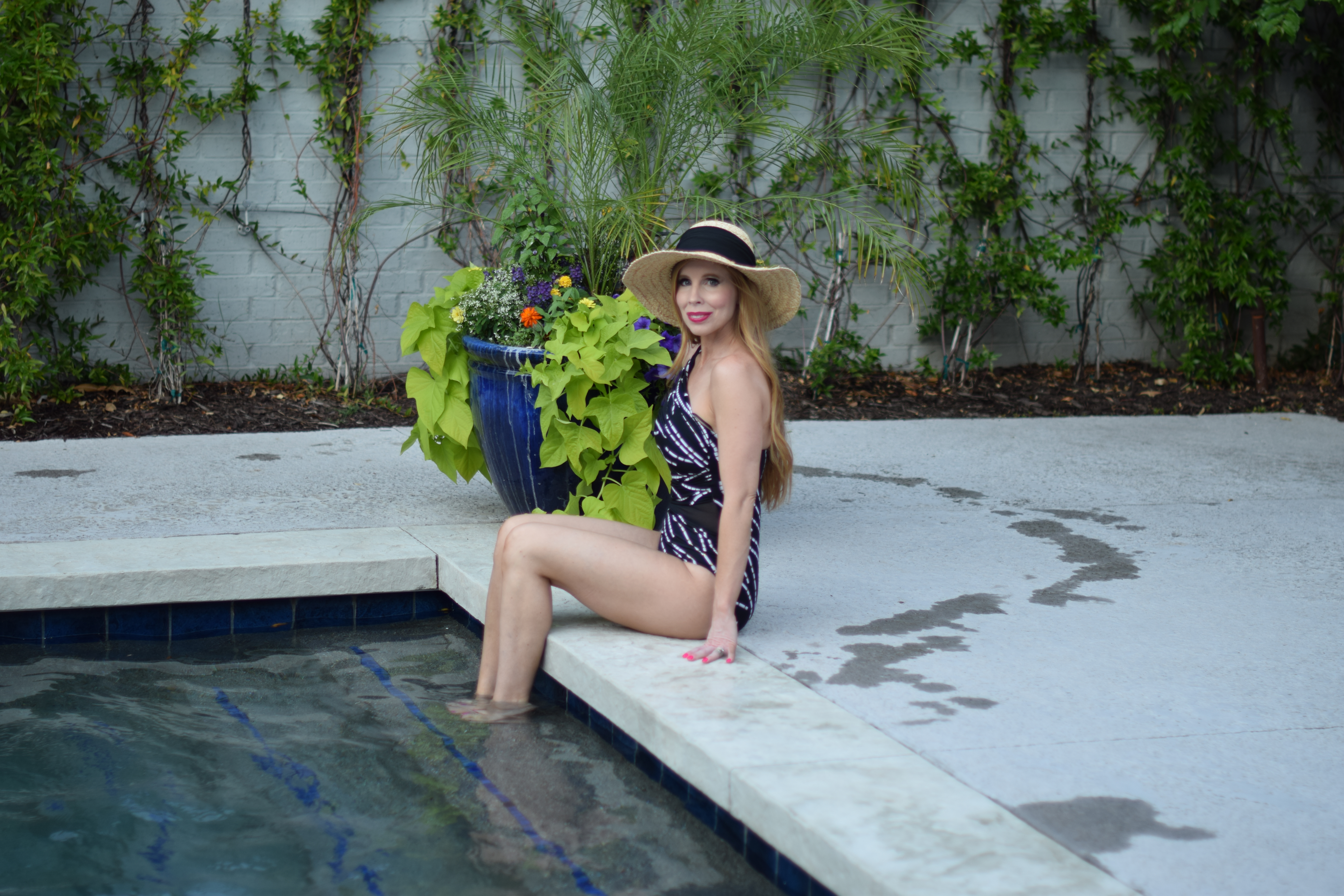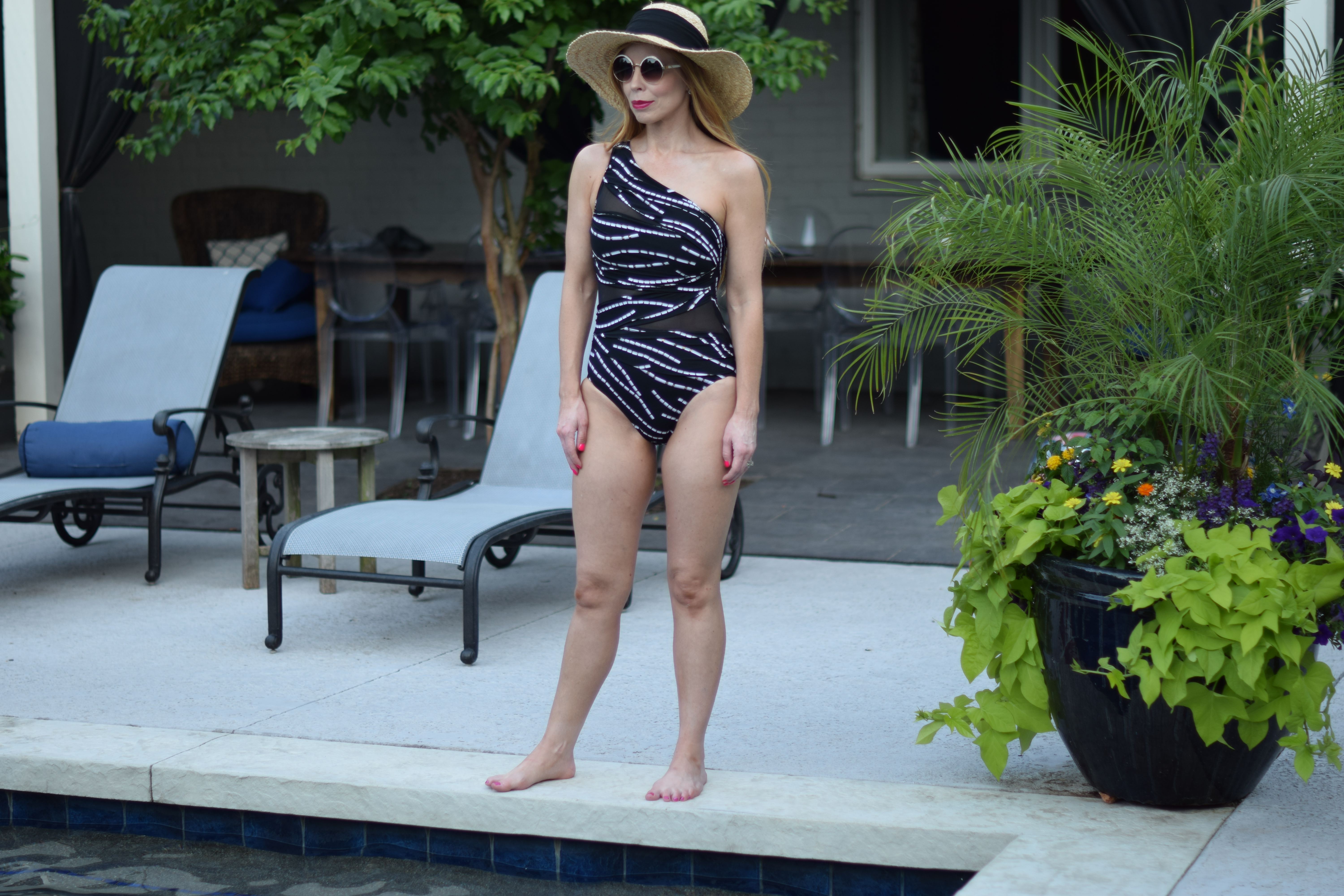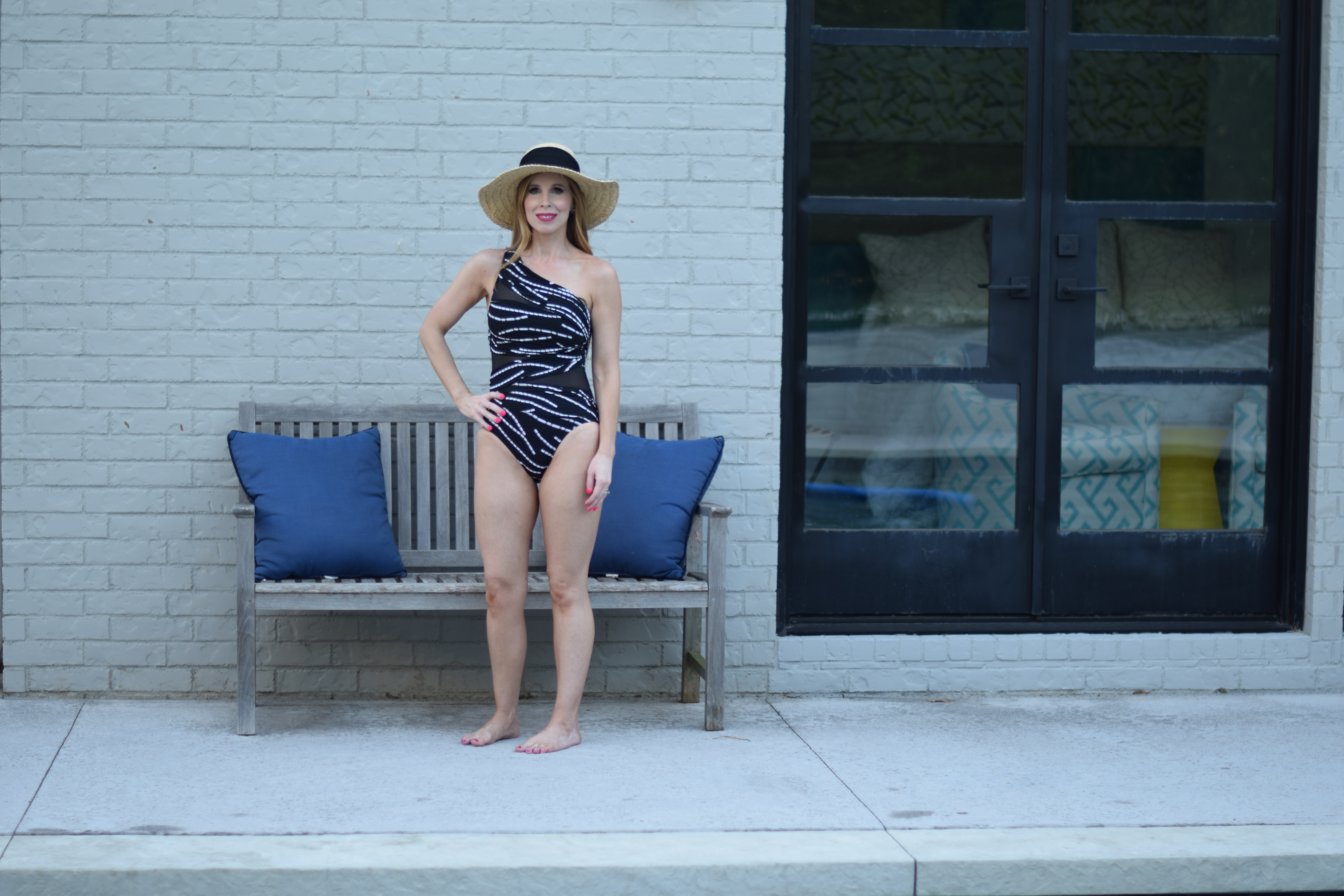 I highly recommend investing in a miraclesuit.  There really isn't anything comparable that I have found!  I love the pattern and one shoulder detail on this suit.  I love that it is classic, yet trendy.  I may be a mom of 3, in my (late) thirties, but I still want to look chic!
Shop my suit and my other Miraclesuit favorites

Two hours before this photo shoot, I was so pale it was scary!  I applied my favorite sunless tanner, St. Tropez bronzing mousse, and had a nice glow in time for pictures.
I am still fair, but I love that this gives me some color! It's so easy to apply and goes on evenly.  This is the best sunless tanner I have found!   So getting a tan in two hours, is yet another "miracle"!
Thank you to "Miraclesuit" for sponsoring this post.  I really do believe in swimsuit miracles now and every woman should own one of these amazing swimsuits. You can view the entire collection HERE  Thanks so much for reading!
XOXO
Emily