The big day is finally here!! Since my invitation got lost in the mail, I guess I will just do a blog post about my wedding outfit! No one does grace and elegance like the British. Their style and timeless sense of fashion has inspired me for years! Some of my very favorite fashionistas are British ladies. As a little girl, I remember watching Princess Diana on TV and admiring her classic styles.  Diana even managed to make the 80's look graceful. How does that happen?  I also look to Kate Middleton and Victoria Beckham for style inspiration.  They are always the picture of timeless elegance.  I have so enjoyed watching Megan and her evolving style!  As I put my outfit together, I tried to use these beauties for inspiration.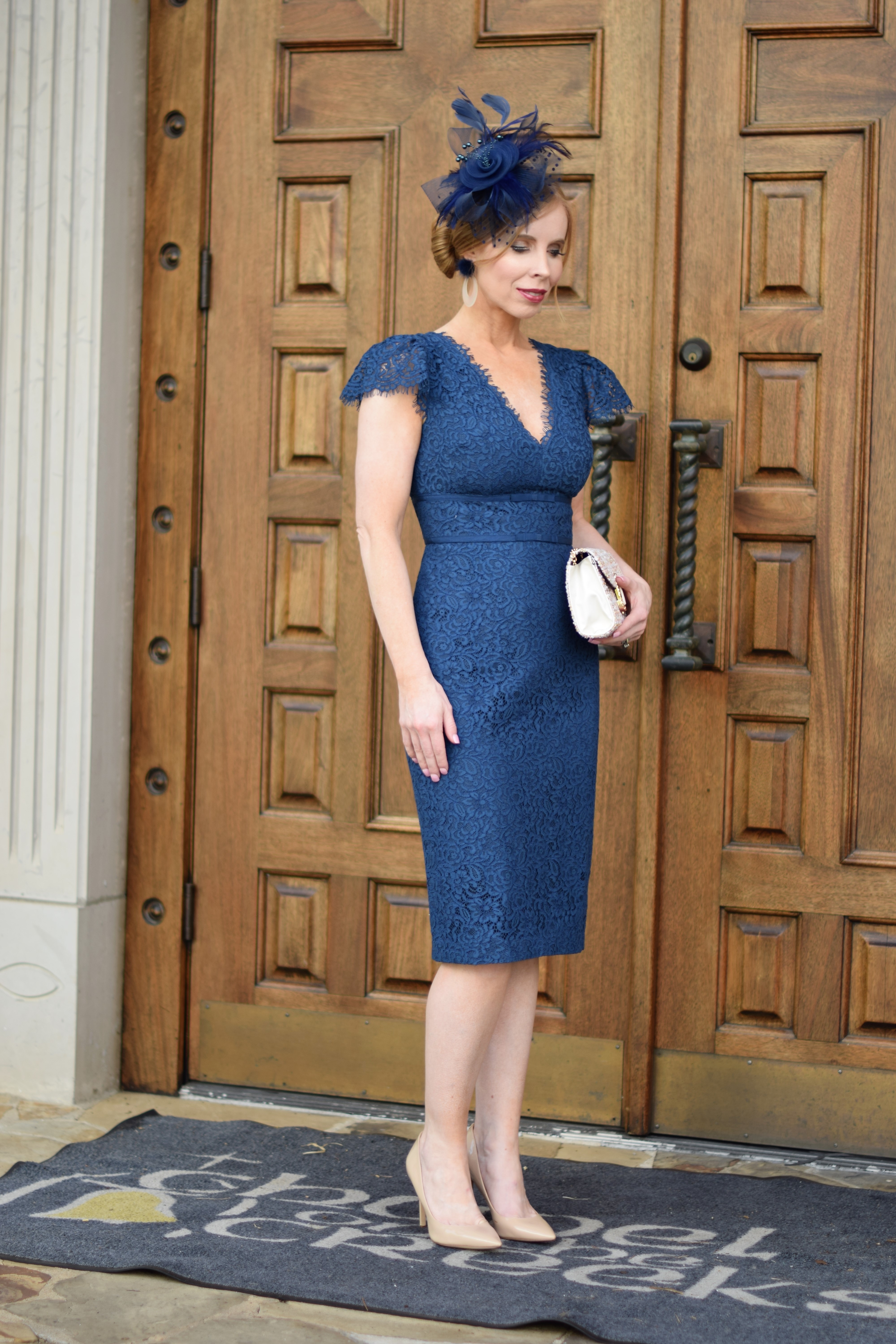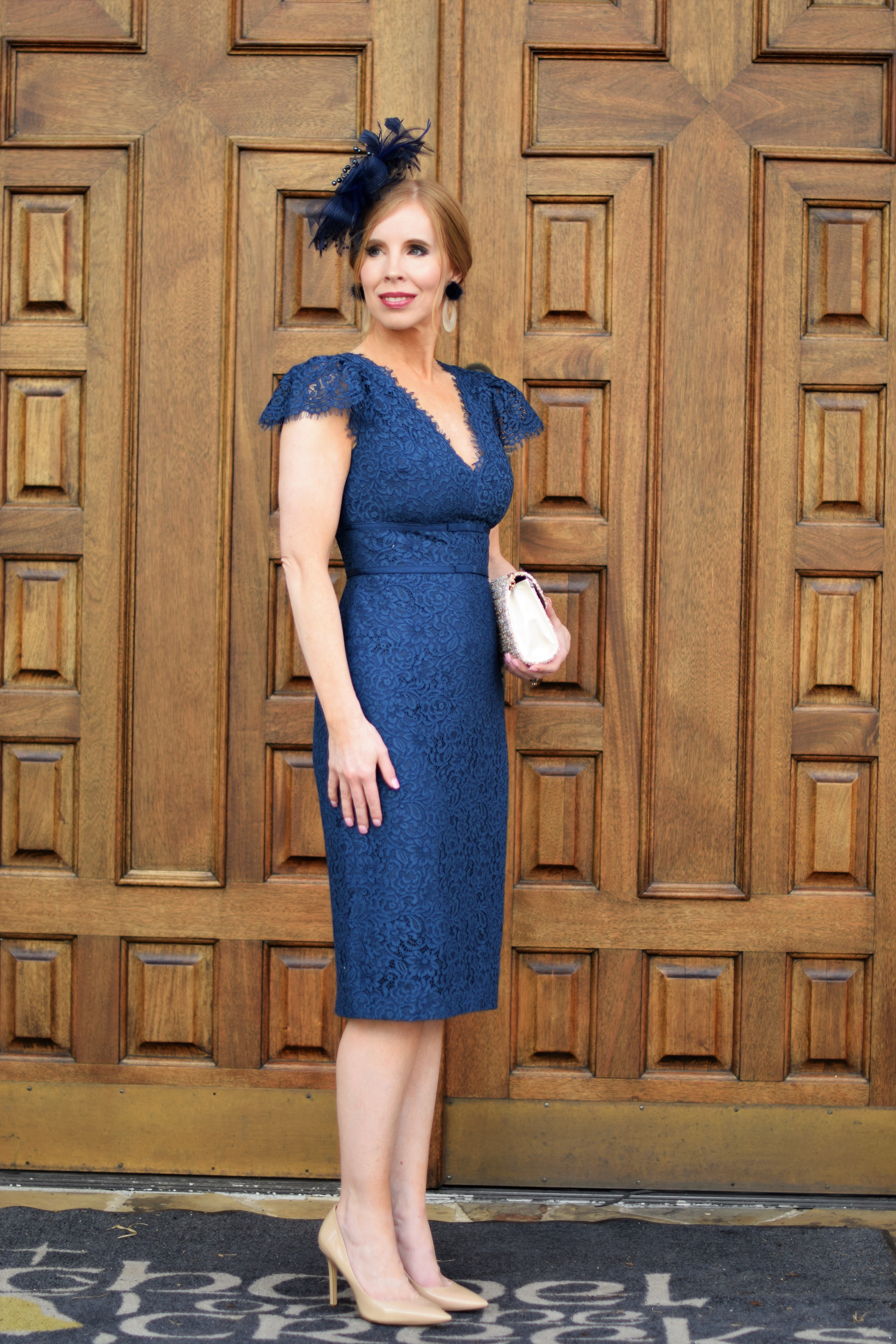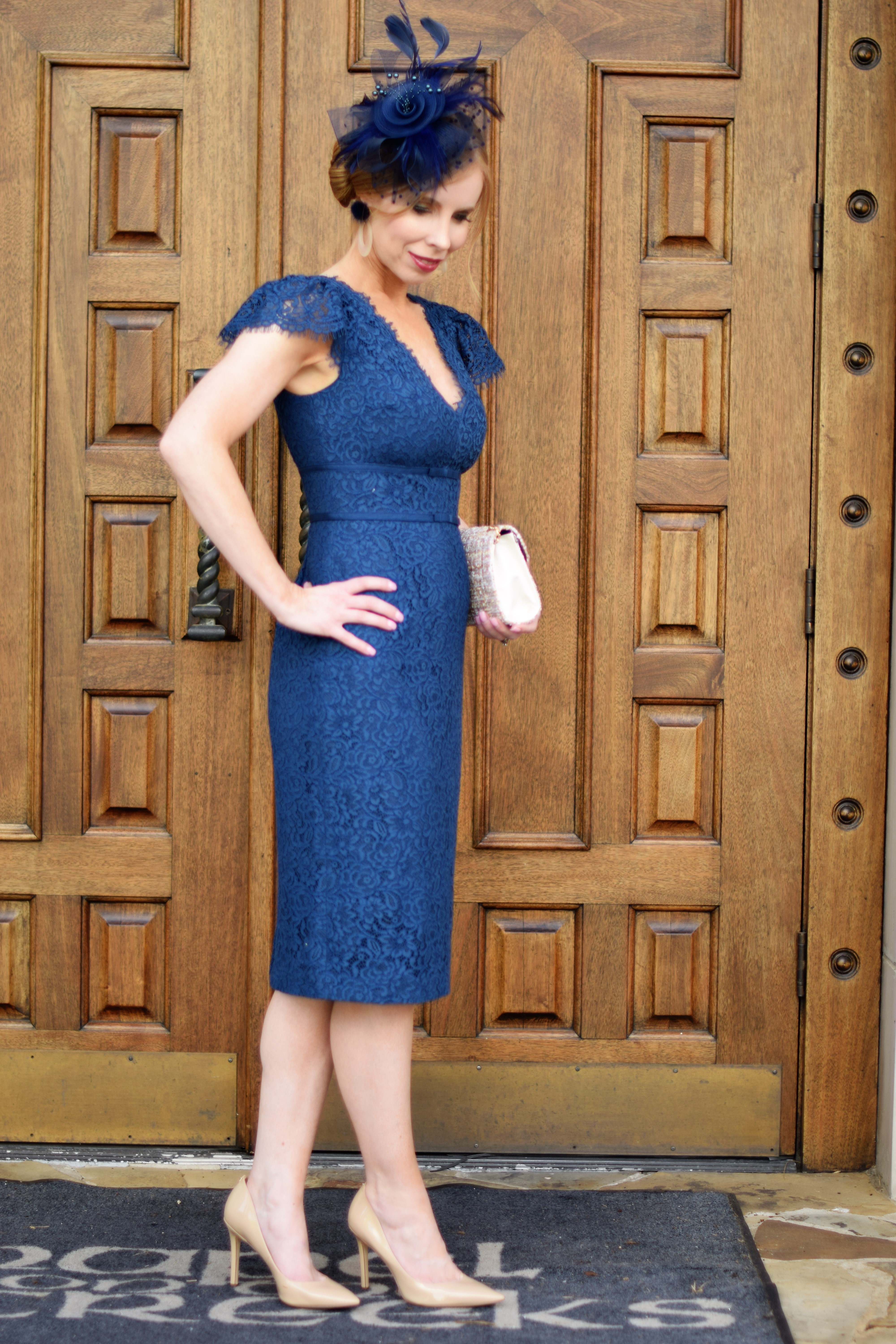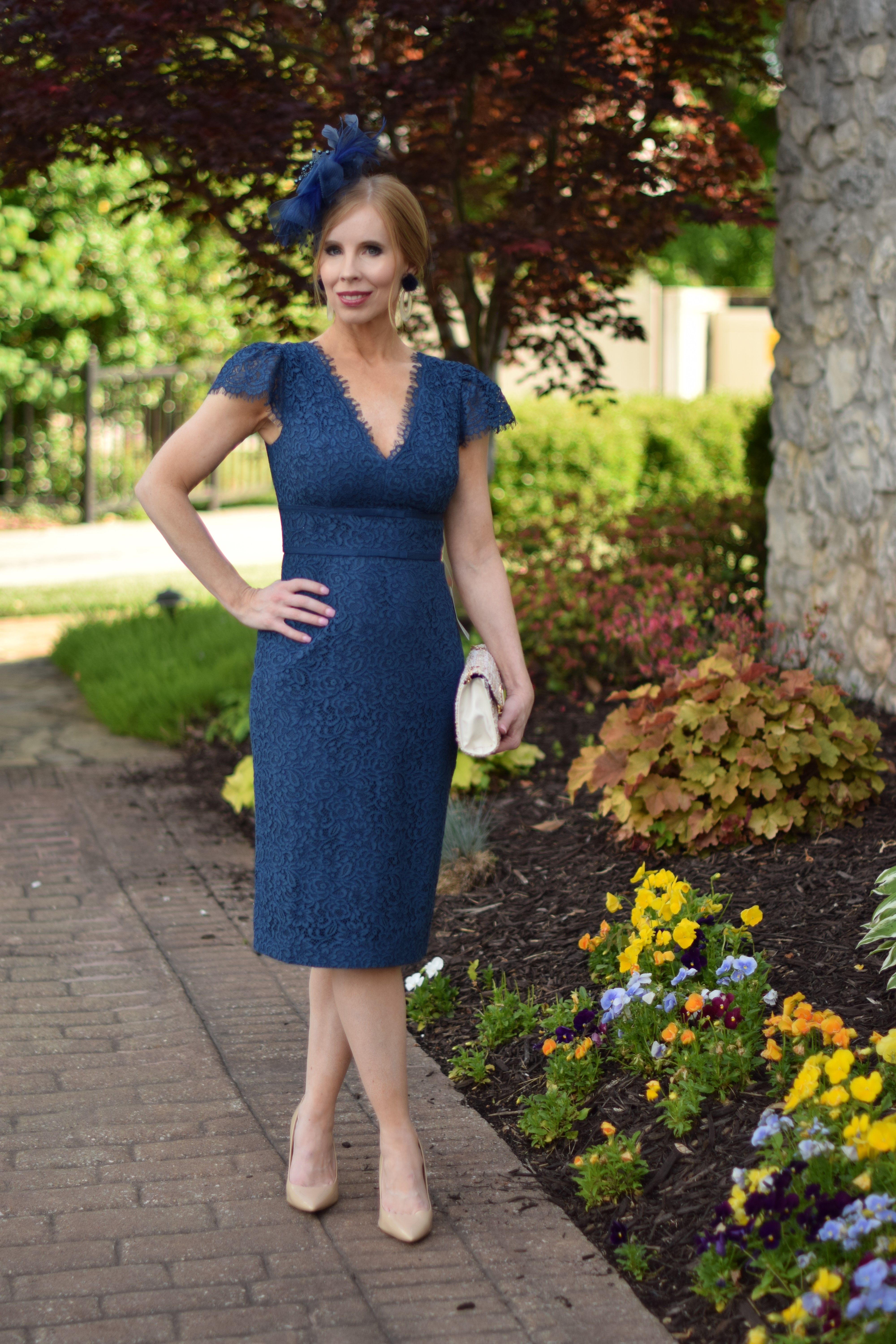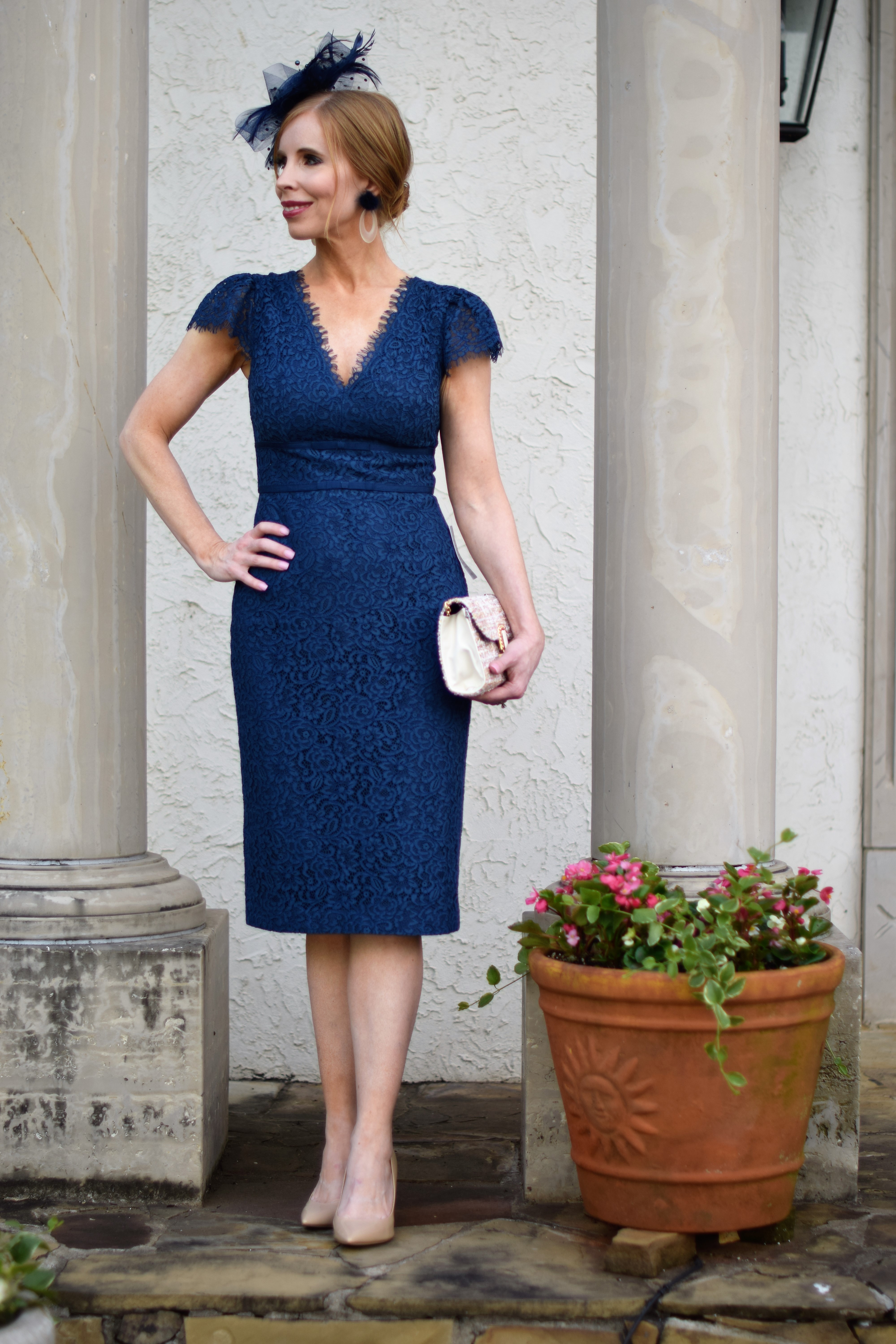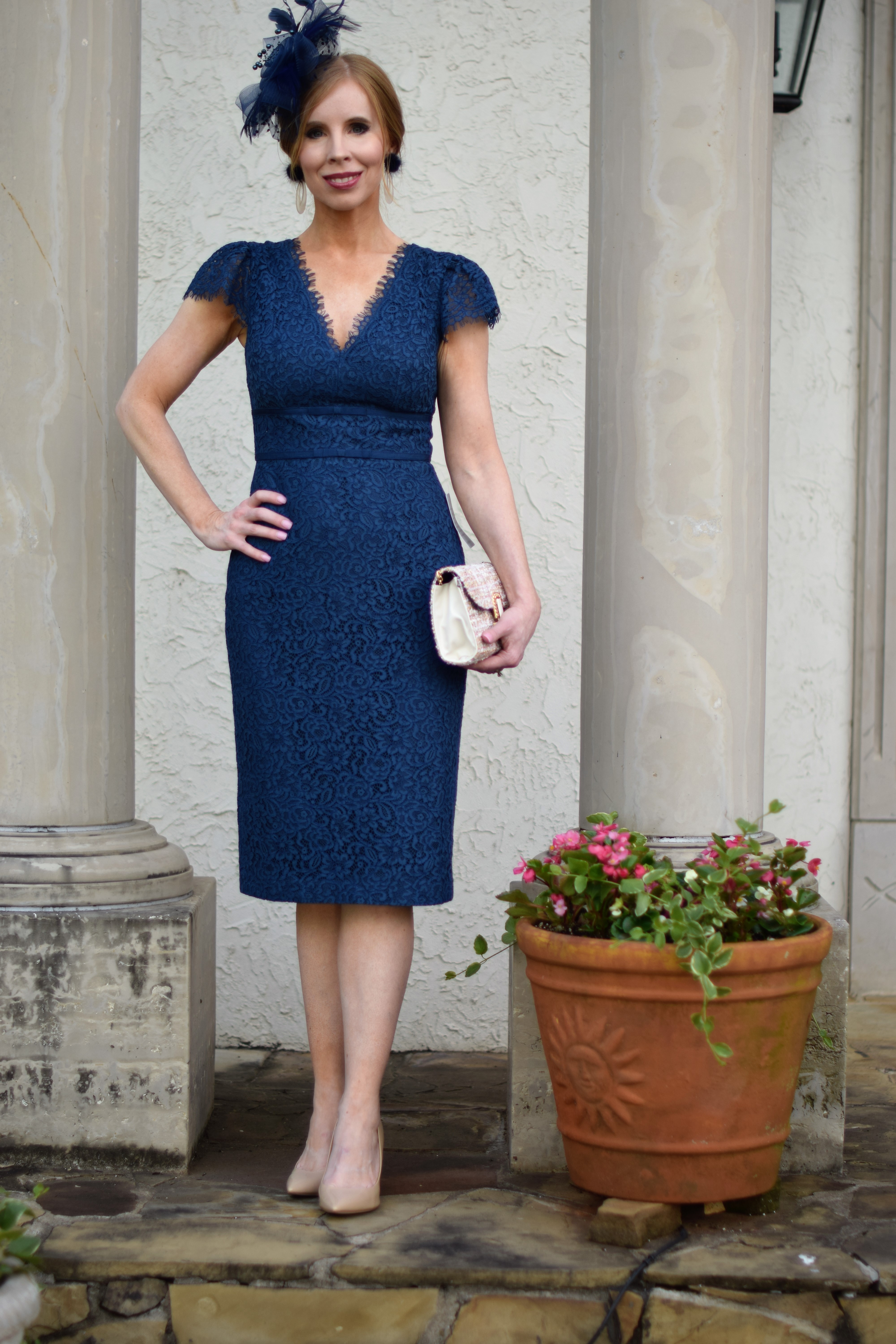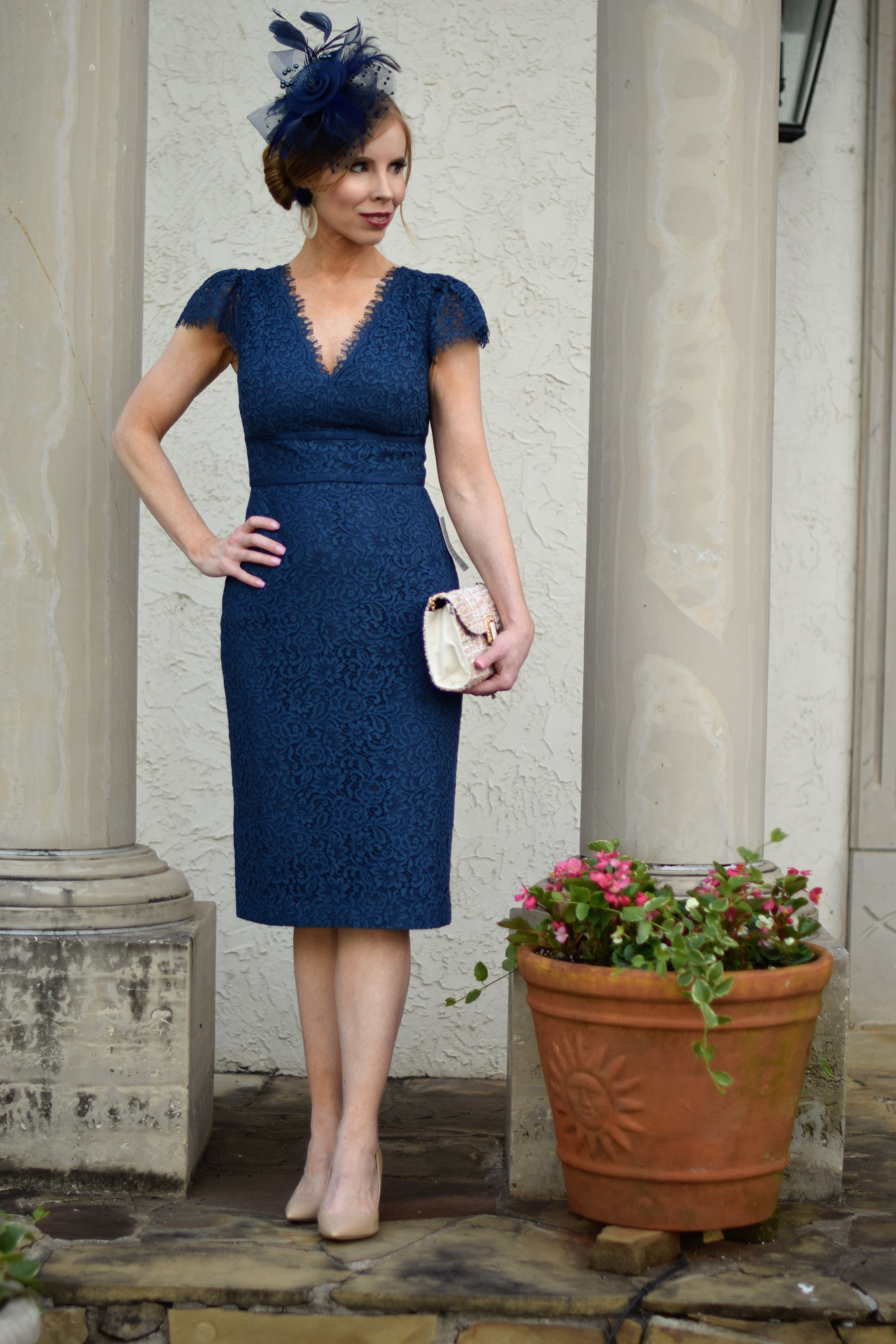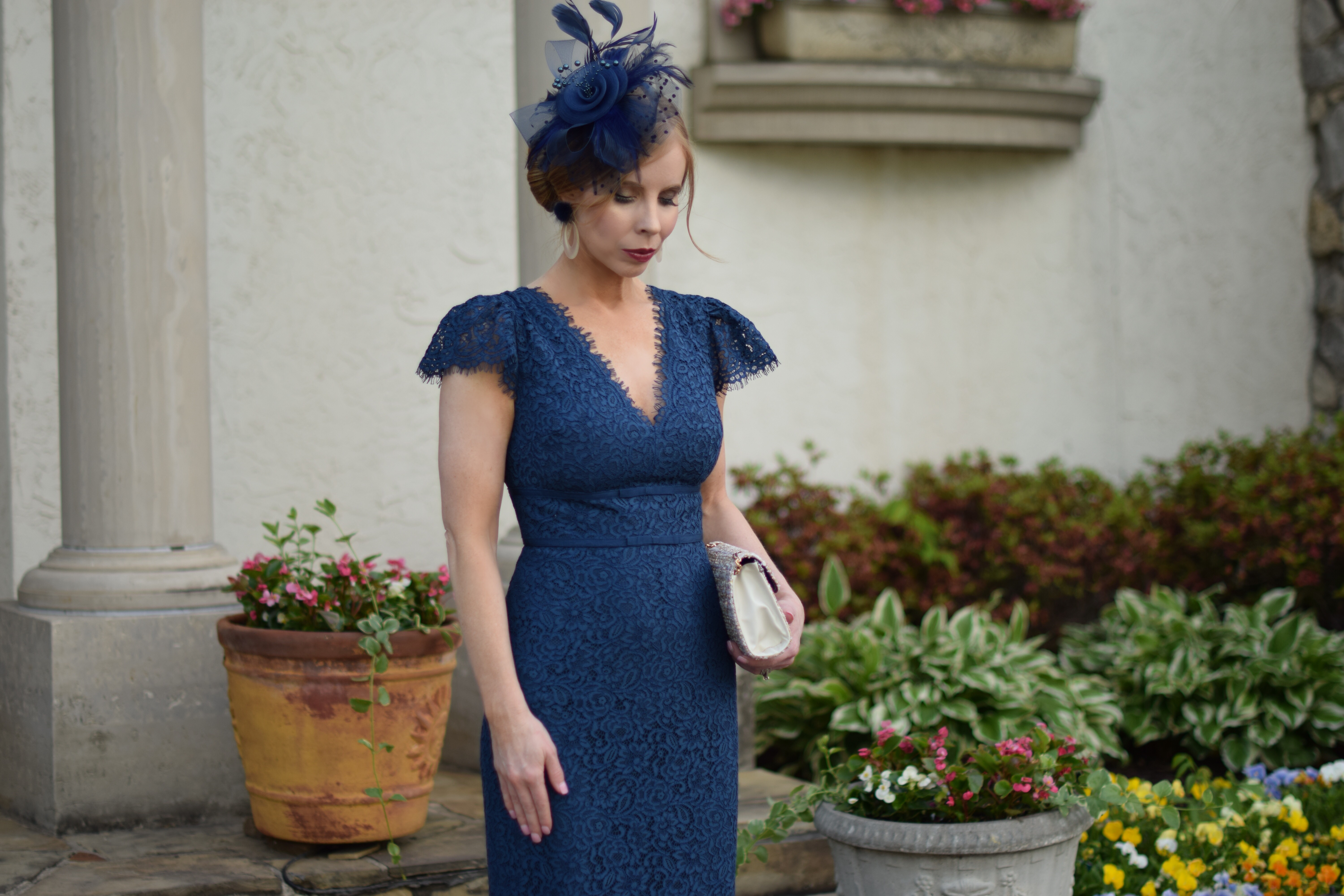 You just can't go wrong with lace. It has been around for thousands of years and will never go away!  It is timeless.  I love the silhouette of this Sheath dress  by Gal meets Glam.  It is such a flattering style and cut.  Navy is such a classic color and works for every season.  And of course, it's all about the hat!! I adore this mesh fascinator and really wish I could just wear one anytime! I went with navy to give a classic, monochromatic look.  If you purchase ONE dressy shoe, it needs to be a nude pump.  They look fabulous with everything! Wearing a nude shoe elongates the leg line and who doesn't want that?  I opted with a tweed clutch to lighten things up for Spring.
Shop the Post

5 Tips for British wedding elegance
It's all about the hat! A head piece is a must.  Hats are making a comeback in the states, so don't be afraid to sport one at your spring/summer weddings
Sleek, stately footwear.  It's all about clean lines.  Go for a pump with a skinny heel instead of a heavy wedge or a chunky shoe.
 Classic and timeless-think Grace Kelly, Jackie O.  The British stick to classic styles or shapes and avoid anything overly trendy.
Don't show too much skin- cover up the girls and don't wear anything too short.  The British are all about elegance.  Go for a right above the knee length.  Keep it classy!
Don't wear white, nude, or black- As in the states, white is a faux pas for anyone other than the bride.  Avoid nudes, pale blush or anything that is even CLOSE to white.  Black is also a wedding no-no and is considered funeral attire.
 Dresses that would make the queen smile

Fancy Feet

Princess worthy accessories

Wedding season is upon us! So use the British babes for inspiration when selecting your wedding attire.  What are your plans for the royal wedding?  Are you setting your alarm for 5AM? I sure am!  As always, thanks so much for reading!
XOXO
Emily