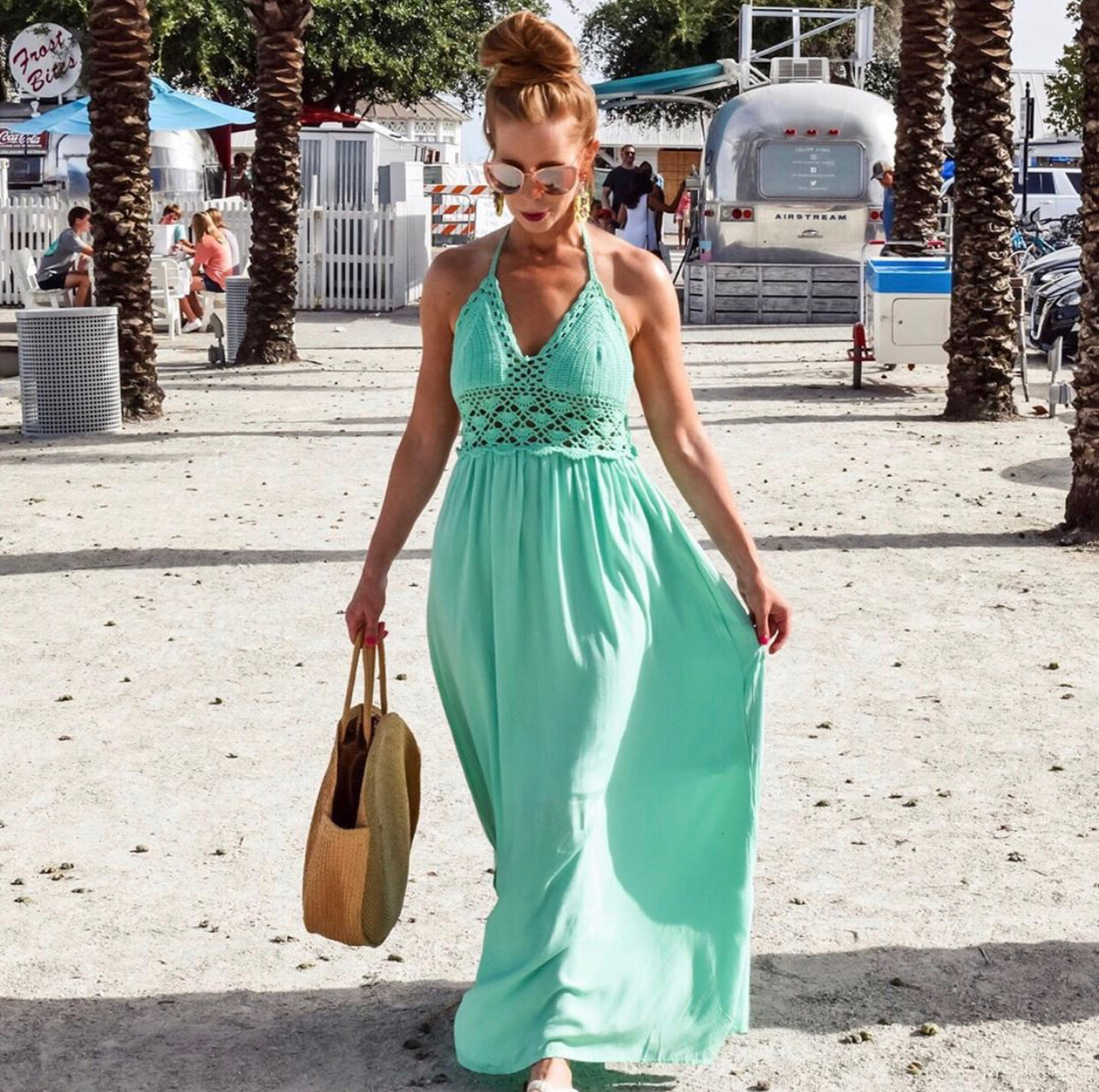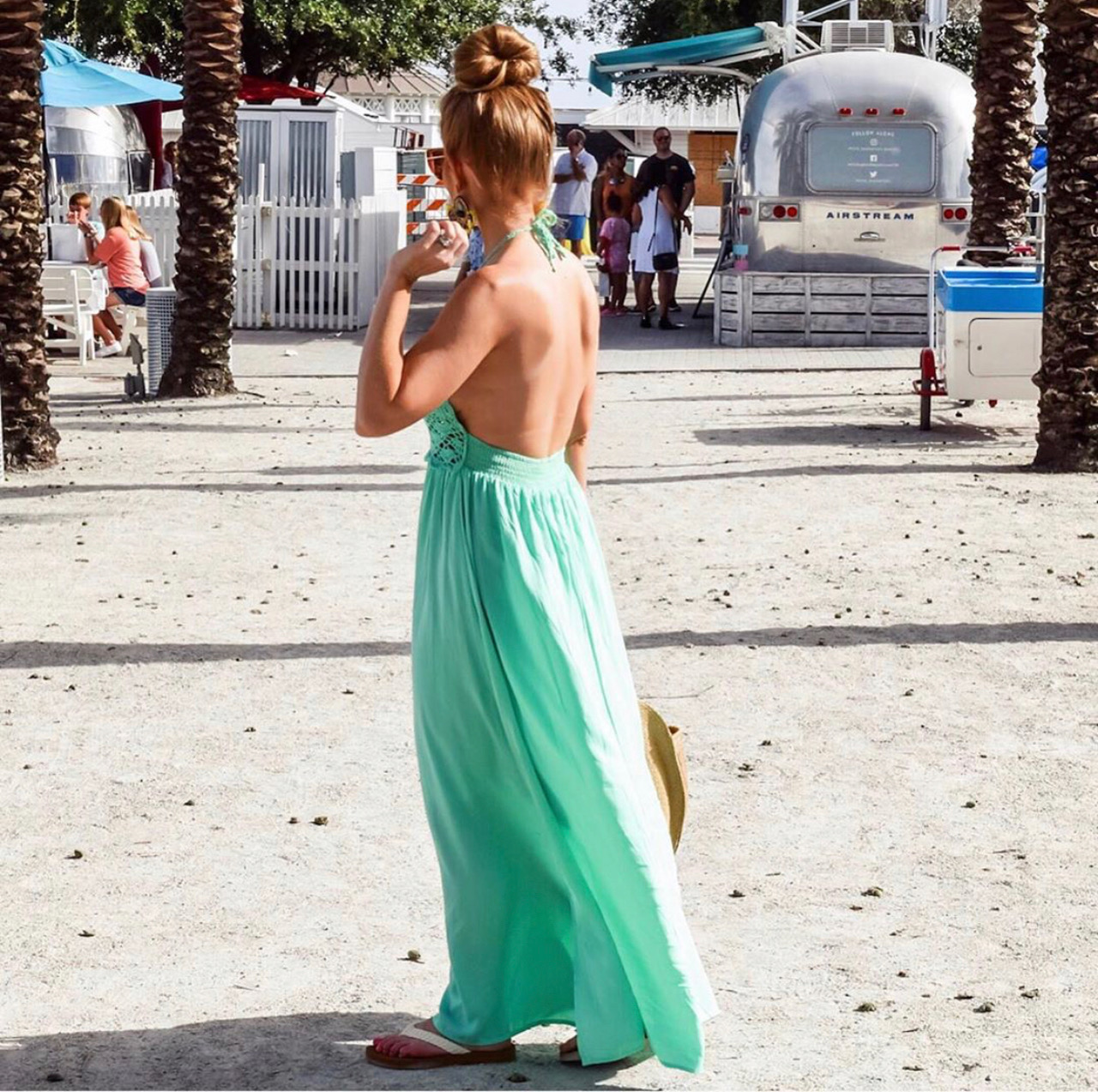 (crochet halter dress, straw tote, cat eye sunglasses)
Five years ago my family visited Seaside, FL for the first time.  We instantly fell in love with everything about the area: the food, the beaches, the people, the shops, and especially the quaint feel of the town.  It's literally like a little piece of heaven nestled in the Florida panhandle.  The tourists are mostly youngish families with children who are polite and friendly.  There are no unruly college kids which is a God send! I've been begging the hubs for a beach house here for years because I would love to visit  regularly.  I'll let you know how that goes! Ha!  Sit tight because this post is a long one! :
Where to Stay: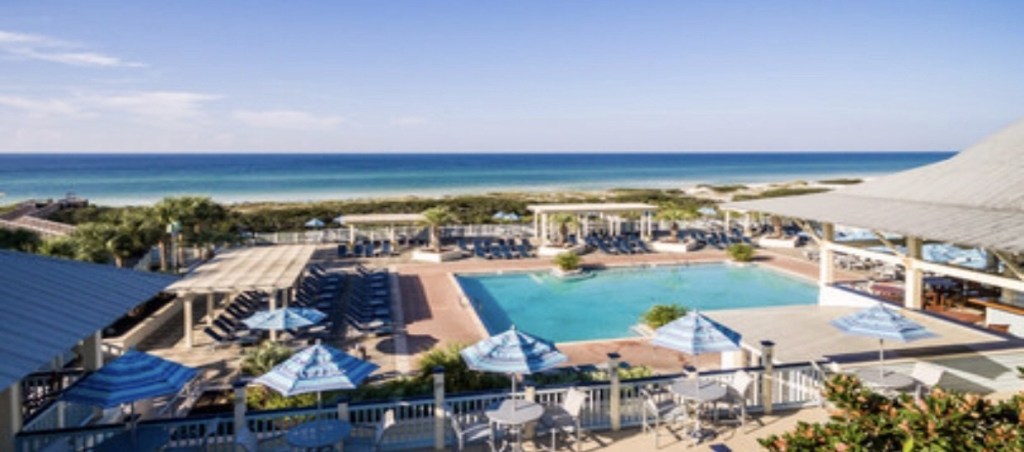 For the past 5 years we have stayed at Watercolor Inn and Resort.  We love everything about this resort!  It is literally like a cute little town/community with shops, restaurants, and stone streets.  Everyone parks their car for the week and rides a bike.  It's like something out of a story book.  You can stay in a small condo or in a house that sleeps up to 20.  There are so many options as far as housing and they are all decorated in the cutest coastal decor!  If you want to stay at the actual inn, you book directly through the Watercolor resort.  If you are looking for a house or condo, booking is done through 360 Blue Rentals
My kids are still young, so we don't spend full days at the beach yet.  We go for a couple of hours and hang out, then move on to something else. Watercolor offers a private beach plus about 5 pools.  So we do a lot of pool-hopping!  The staff is also very friendly and helpful!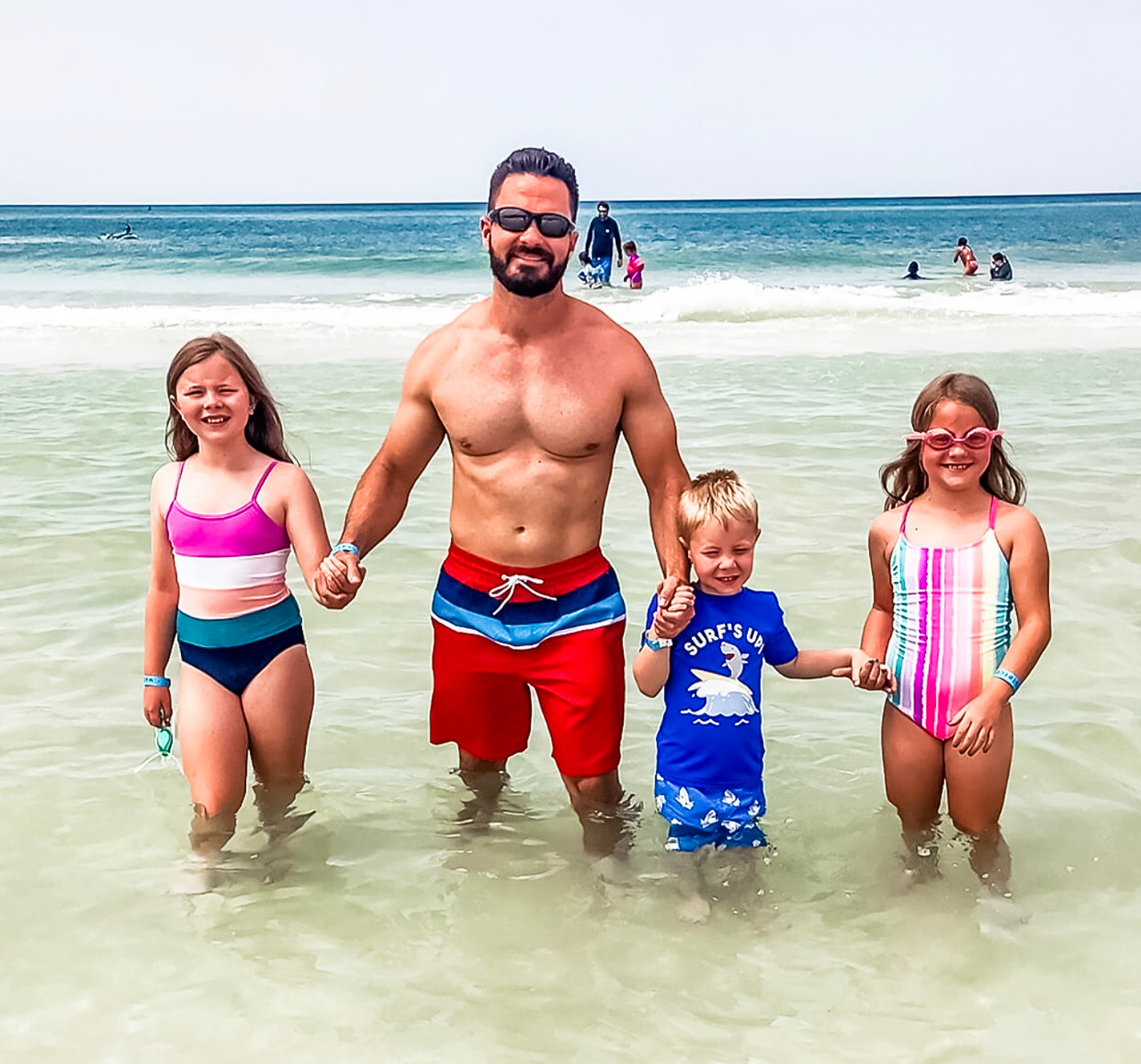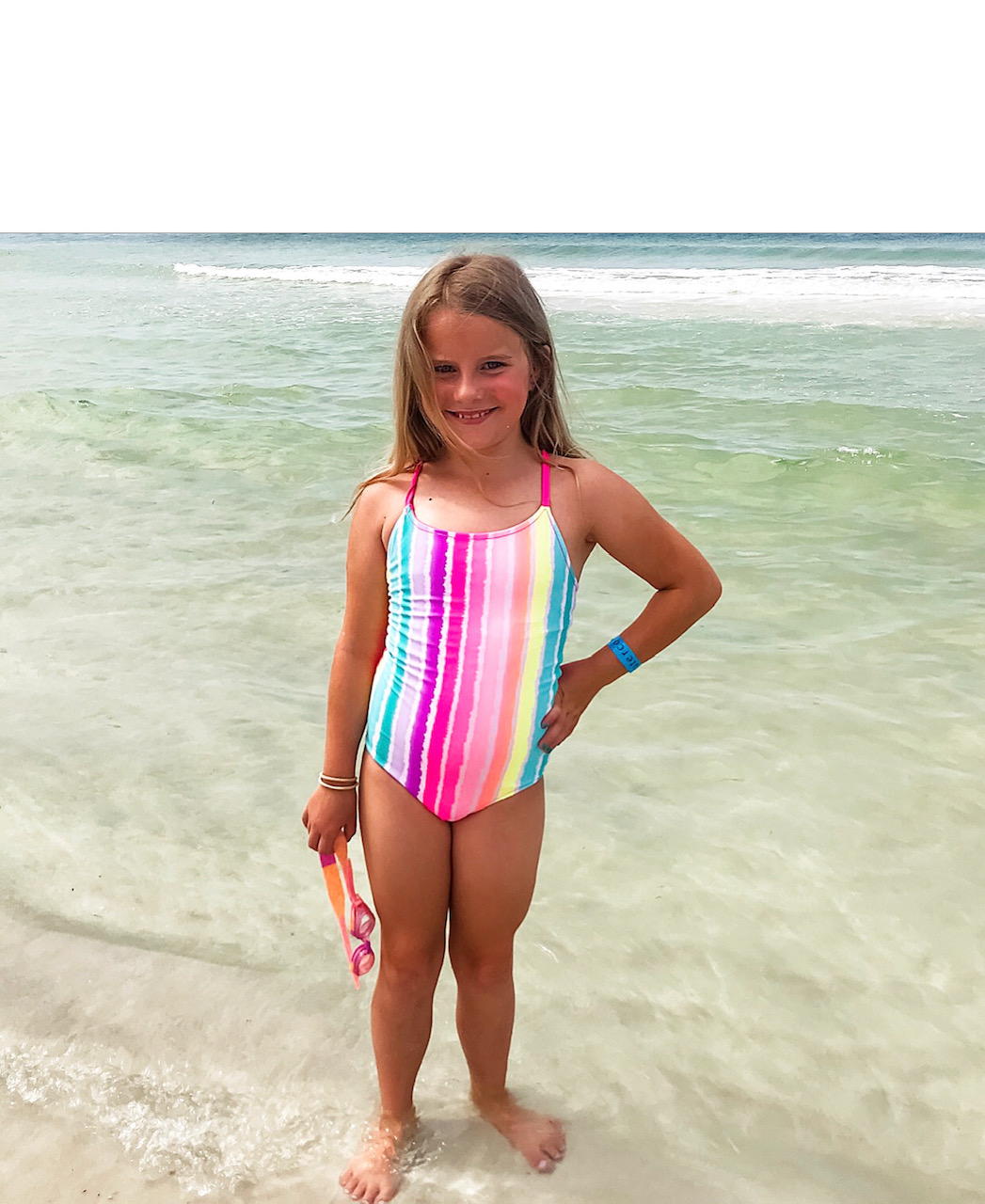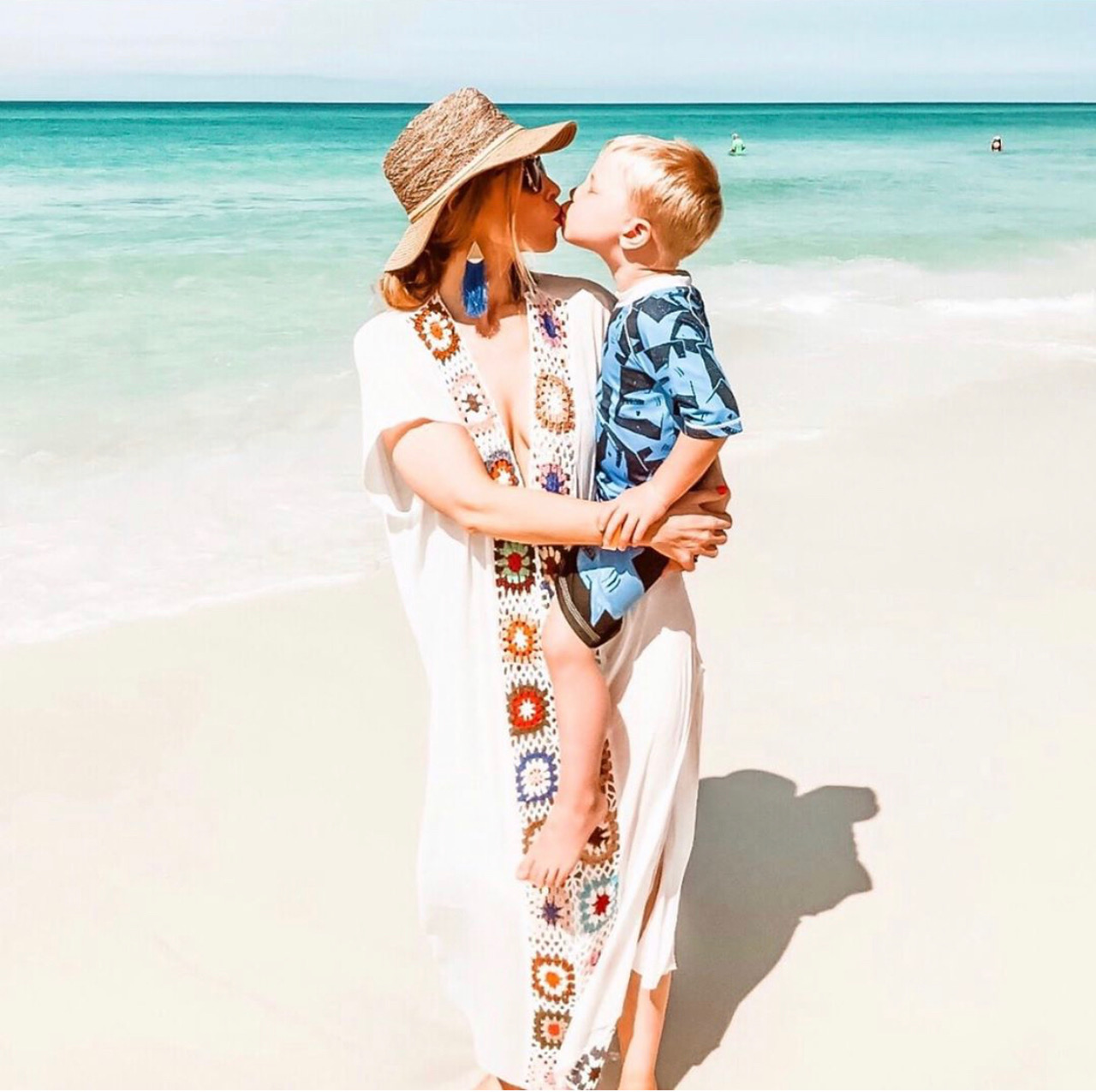 WHERE TO EAT
One of my favorite things about 30A is the amazing food!  The food is fresh and delicious with many healthy options!
Amavida Coffee Shop -This Coffee shop is a treat. Their bold, dreamy coffee has a distinct taste and every drink I've gotten is off the charts. Be sure and grab a bag to take home!
The Candy Bar -This is the cutest, most whimsical spot for sweet treats!  You name it, they have it: ice cream, snow cones, and a unique assortment of candy!  This adorable shop will put a sparkle in the eye of any child!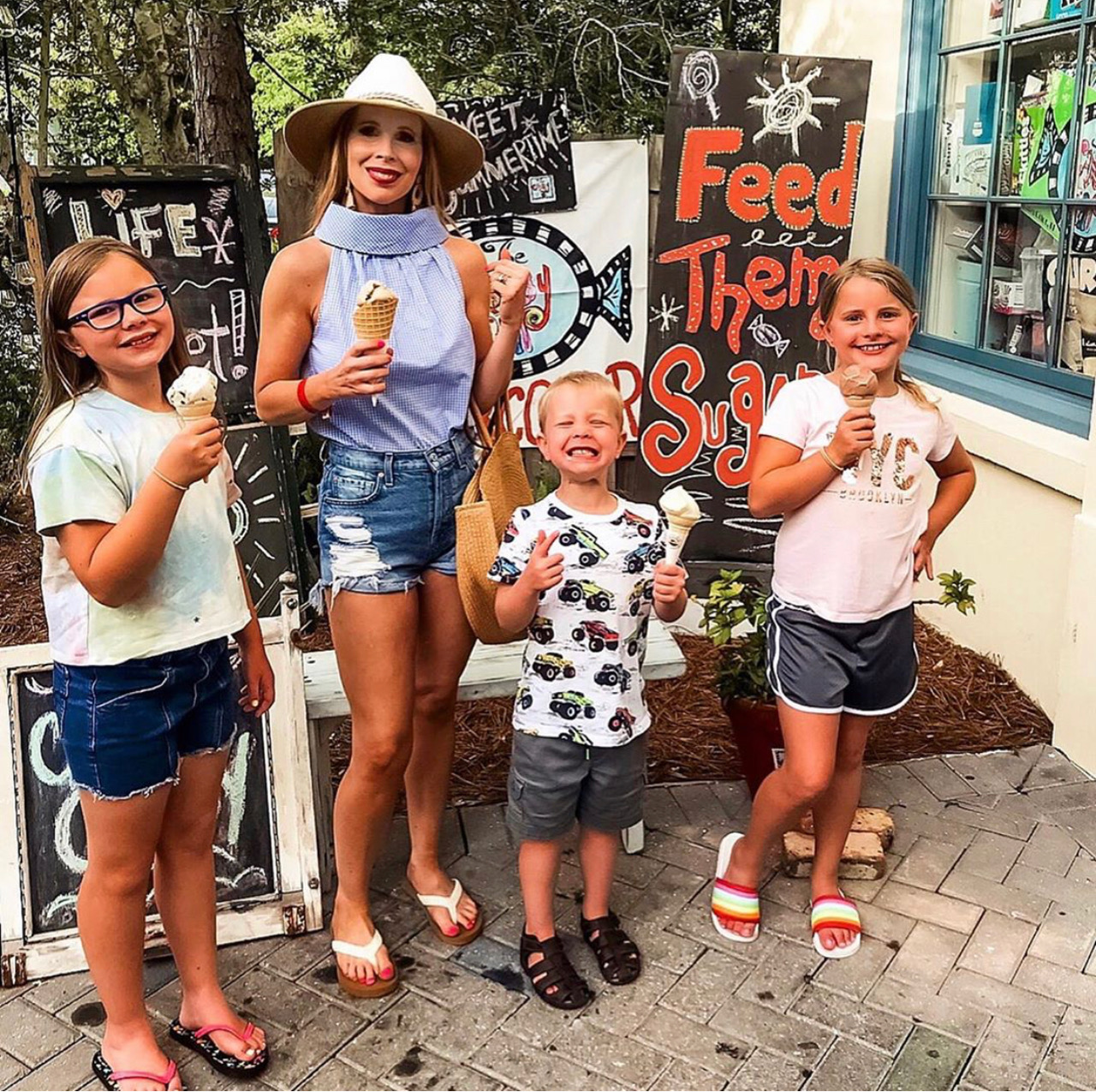 Wine World– This is hands down our favorite restaurant in Seaside!  Despite the name, the food is absolutely outstanding.  I've had their pizza, salads, and fresh fish. It has all been amazing! My kids love it too, which is a miracle these days!  I am not a wine expert, but they have huge selection and happy hour between 4-6 everyday!  Every year we take a family picture in front of the fountain!  This is our family "spot"!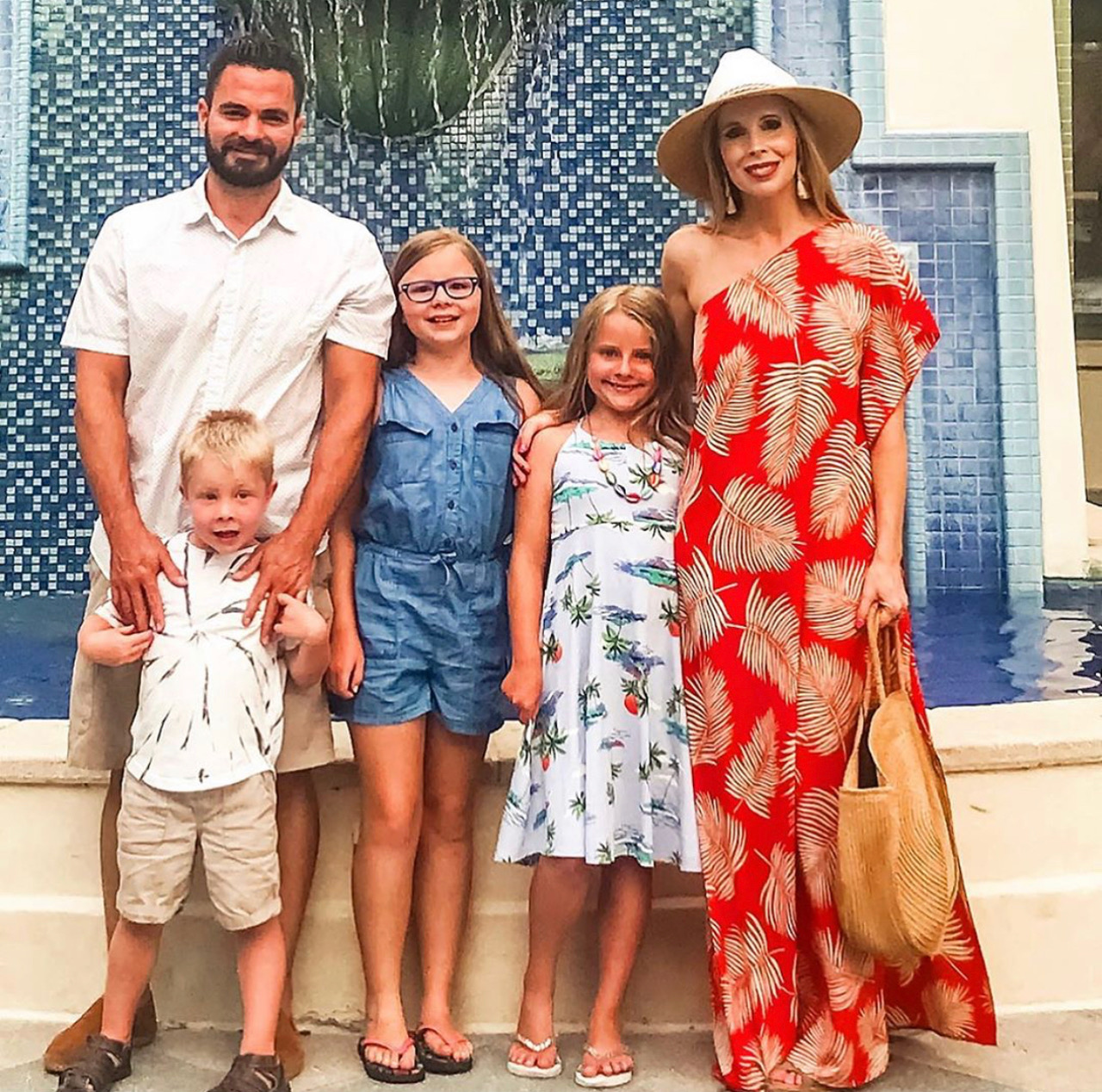 The Food Trucks-  On the Seaside square, you can experience the gourmet food trucks!  Enjoy donuts, snow cones, BBQ, beach dogs or my personal favorite, "The Great Meltdown".  The Turkey Avacado Melt is delish!!  Then you can hang around for music or a movie at the amphitheater.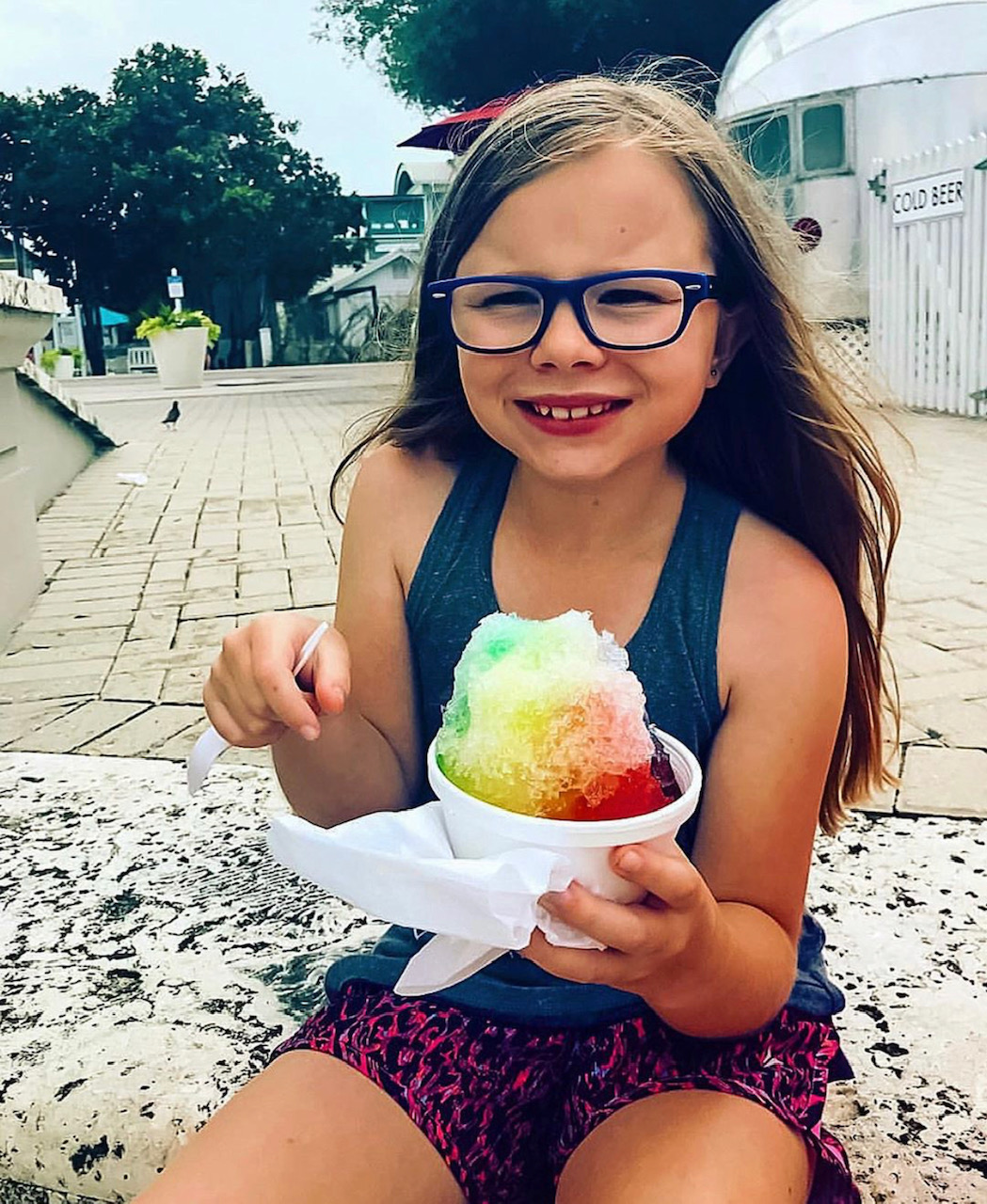 Fish out of Water  Enjoy a delicious dinner with a beach view.  I got the salmon and is was AMAZING!  It is newly renovated and just reopened.  The dessert we got was the biggest thing I've ever seen!! I could only eat a couple of bites, but the hubs made a pretty good dent-ha!!
Bud and Alley's  is our favorite spot in Seaside for pizza!  The Great Southern Cafe is another delicious option for southern cuisine.  They really have some amazing, unique  dishes. It's a good thing we are so active on this trip because I REALLY love the food here!
Modica Market is also a must!  This gourmet grocery is perfect if you want to grab a delicious dinner to go! Everything in here is fresh and yummy!
WHERE TO SHOP
Willow Boutique– This is my personal fave!!! It's located on the Seaside Square and they carry some of my favorite lines!   They have one of the best, most unique shoe selections I've seen! Their clothes have a beachy look, but still very classic and chic.  Clothes you can wear in "real life" too!
Little Red– My girls are obsessed with this store.  They carry a unique selection of baby clothes all the way up to size 14!  We found lot's of cute things here and I was so excited to be buying something other than workout clothes!!!
Cabana Seaside- This is a fun outdoor bizarre style shop full of beachy, bohemian clothing! They also have amazing accesories! Check this one out for sure!!
MY FAVORITE SWIMSUITS AND COVER UPS
Since I live in swimwear and cover ups when we are here, I spend a lot of time selecting my suits!  I want to be comfortable and stylish at the same time!  I gravitate to one pieces these days because I find them to be more functional when I 'm chasing my kiddos!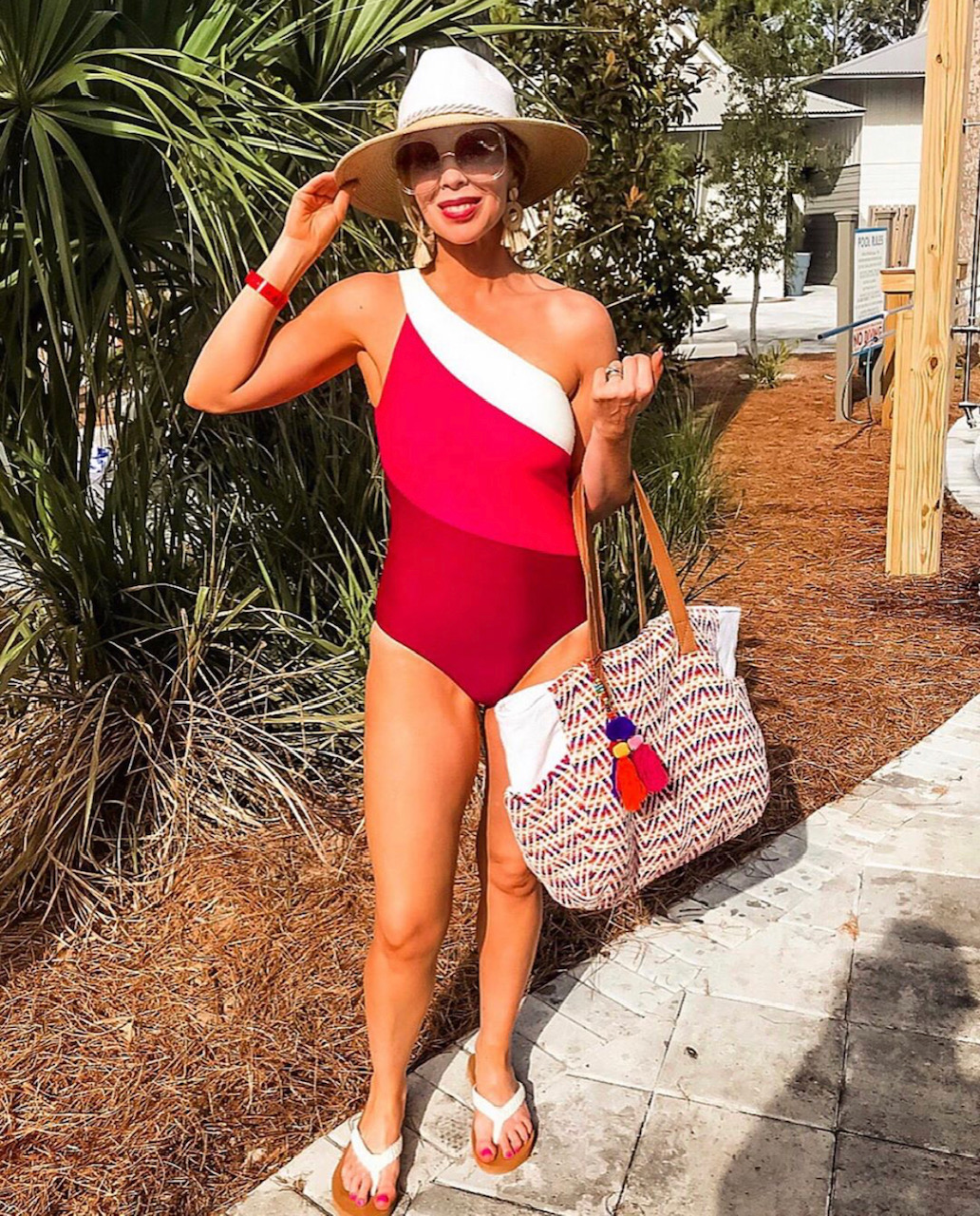 (Sidestroke swimsuit by Summersalt)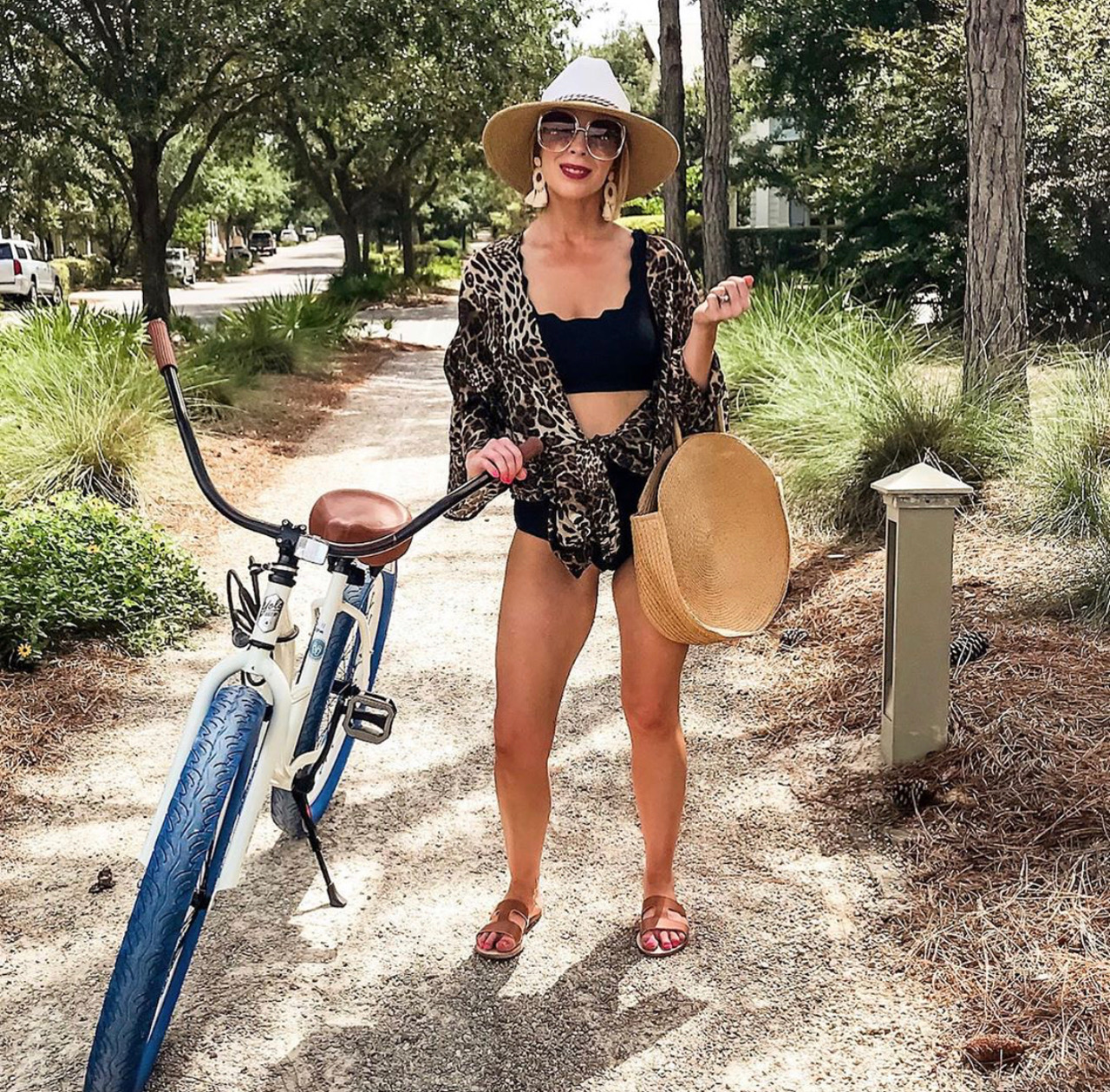 (scalloped two piece , leopard kimono)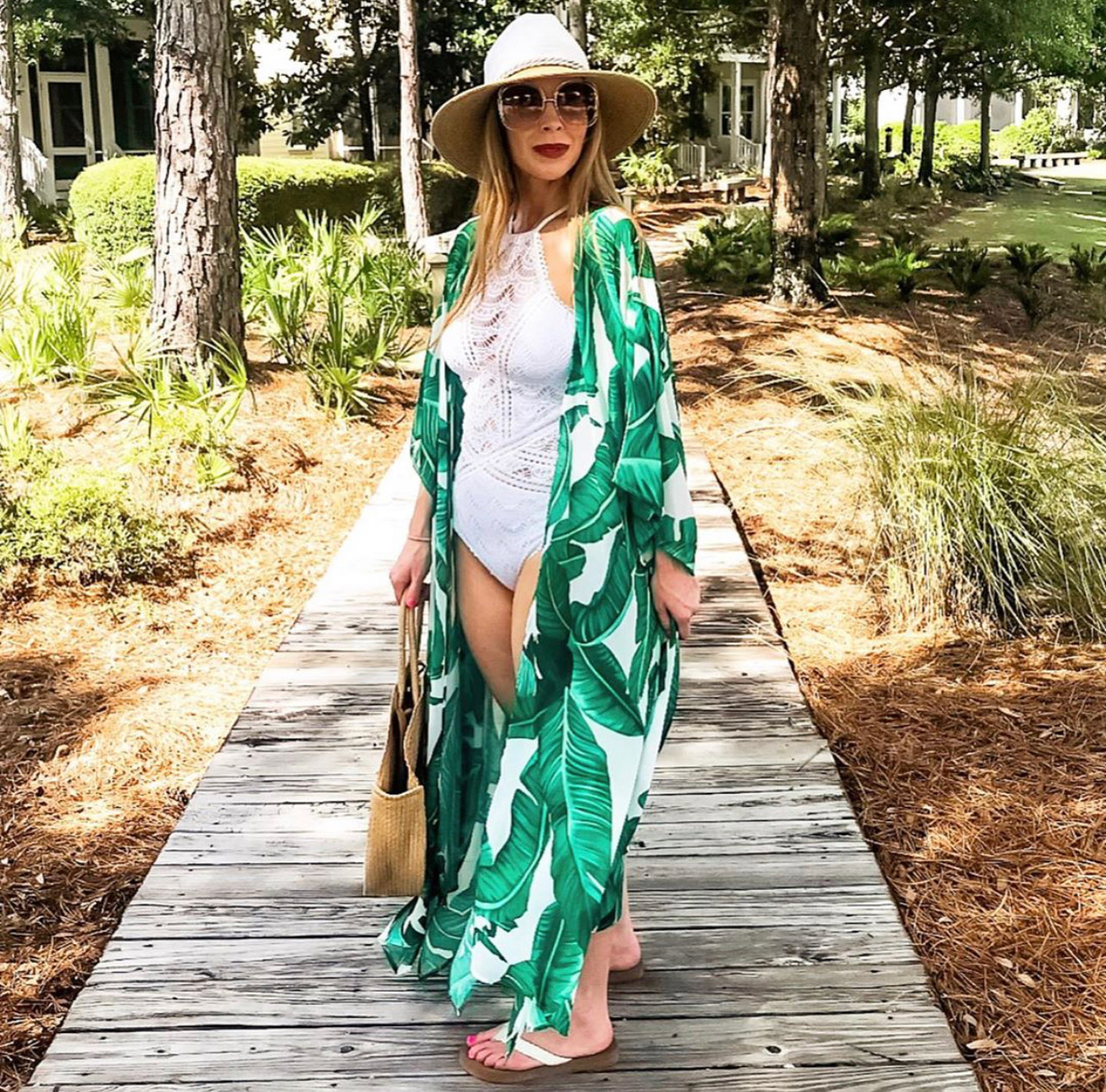 ( palm print kimono, white crochet one piece )
,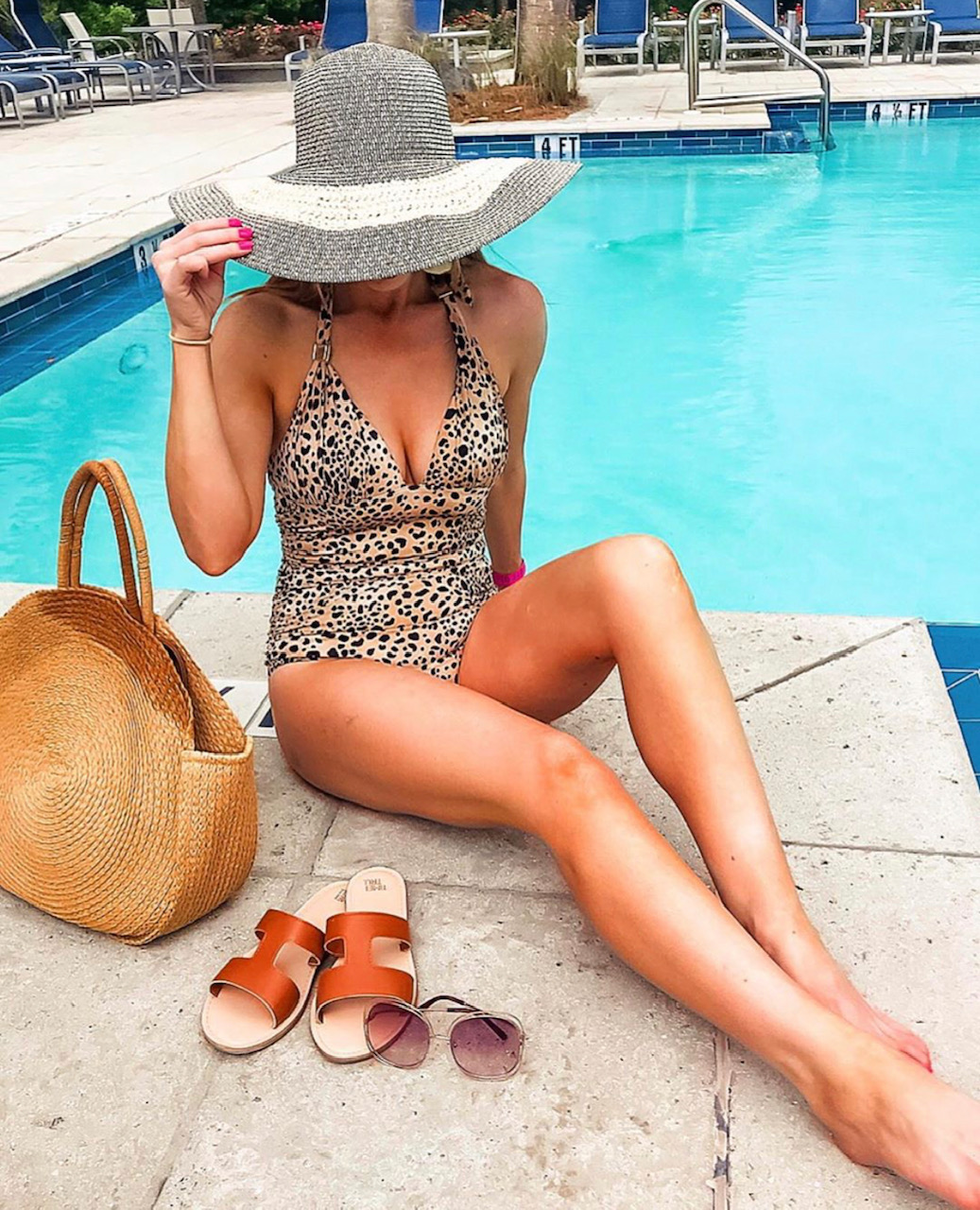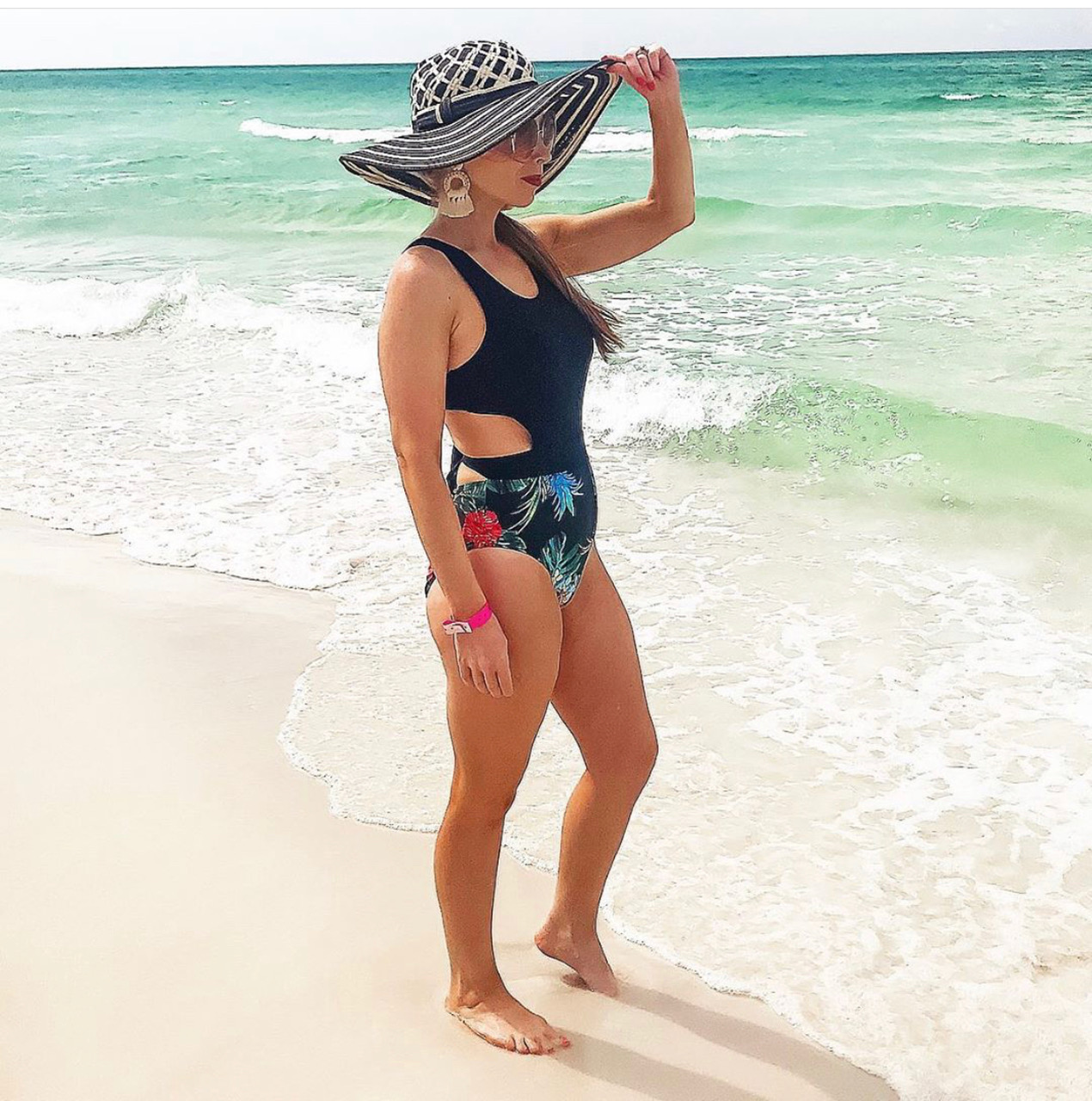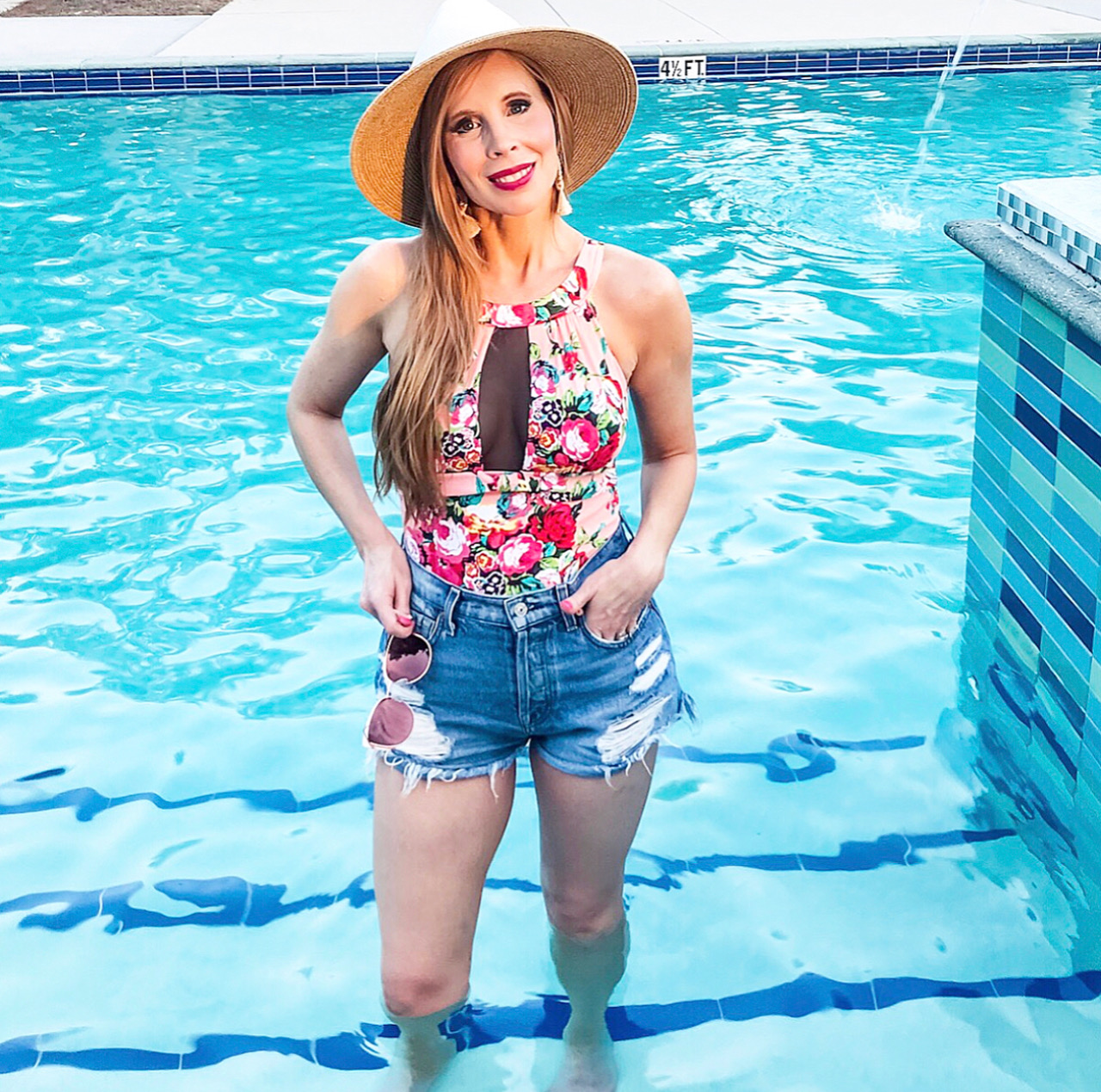 ( high neck floral one piece, denim cutoffs
Shop my swim looks

I love wearing breezy maxi dresses at the beach.  They are so cool and comfy.  And I love how they blow so beautifully as I walk along the sand.  Here are some of my favorites that I wore on our trip this year.  My other must have piece is a great pair of denim cutoffs to throw over my swimsuits!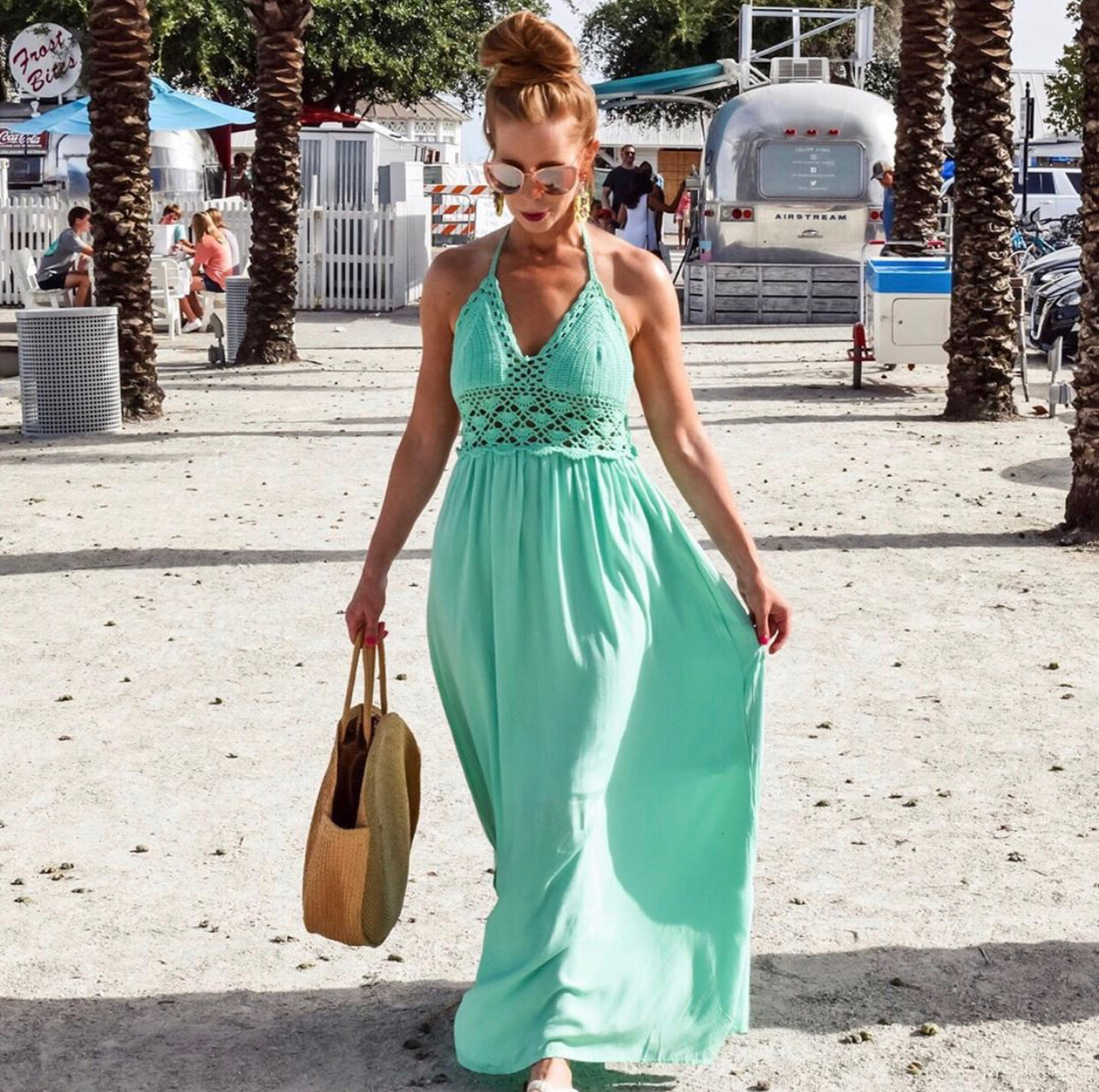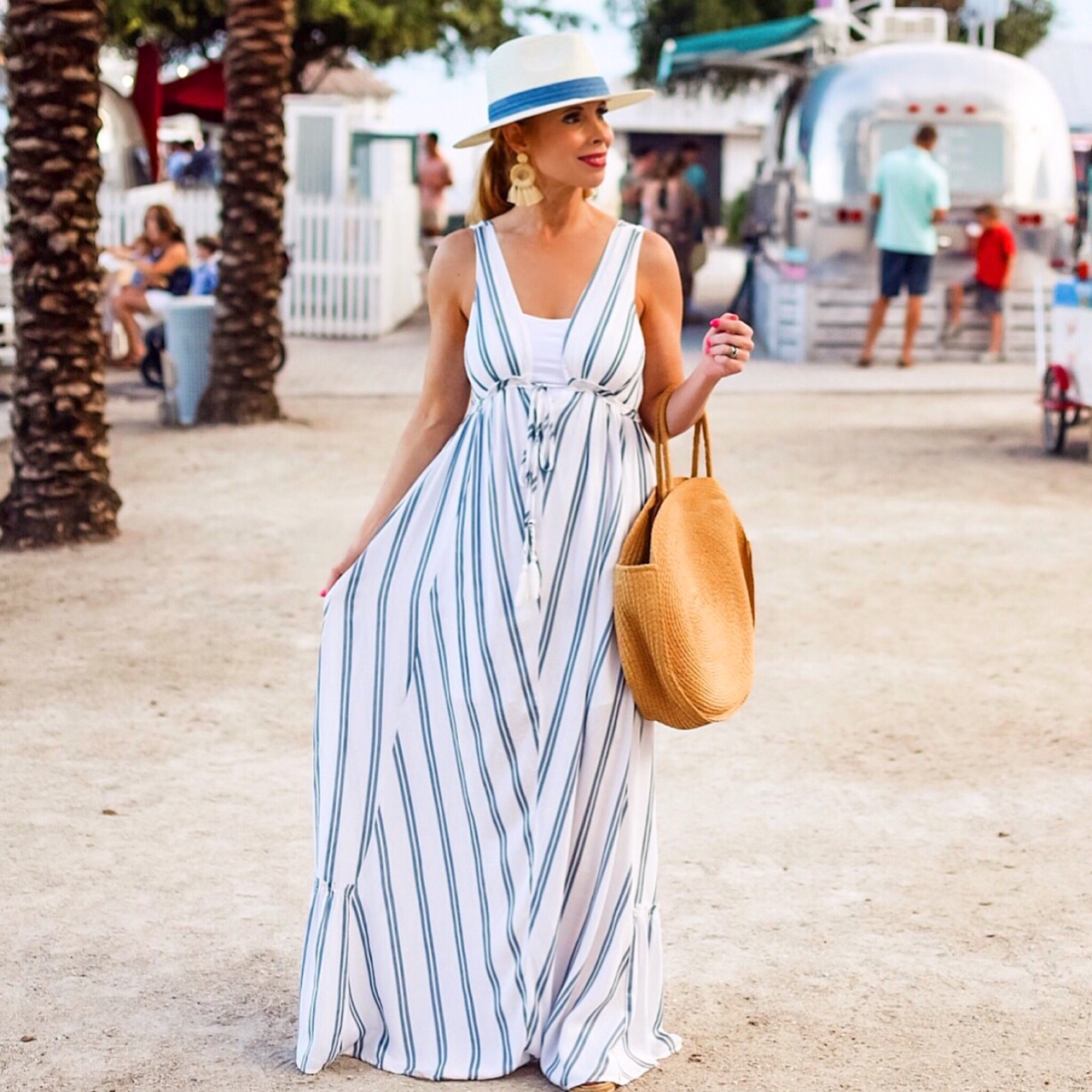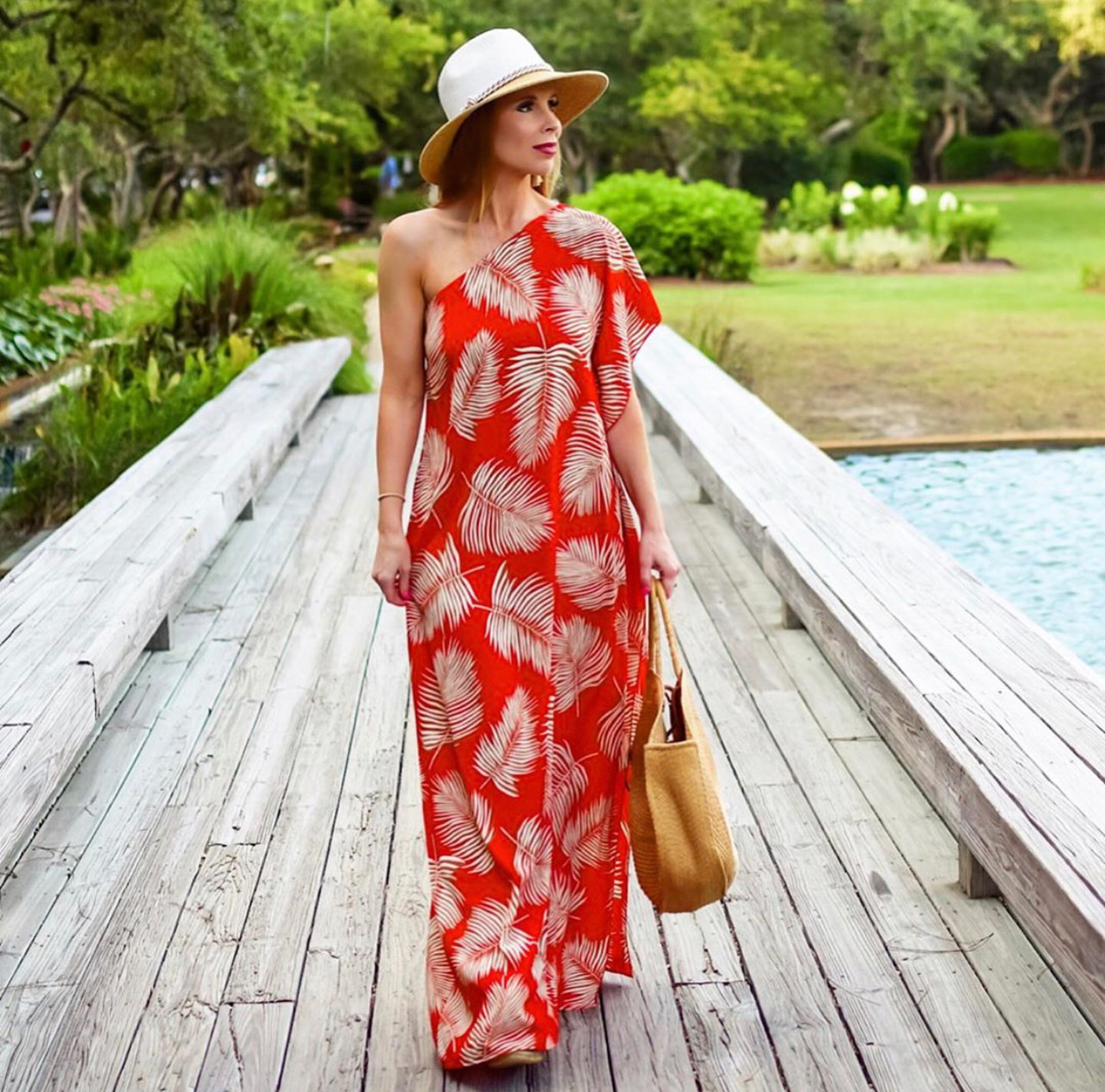 Shop my favorite beach dresses

And finally, here are some of the beauty products I swear by at the beach.  It's SO humid, hot and totally not hair and skin friendly!!!  These must haves helped me so much and most of them are very reasonably priced!
Beach Beauty Must Haves

I hope this answers your questions about the 30A/ Santa Rosa Beach area!  It is such an amazing area that your family will love!  What is your favorite beach spot?  Thanks so much for following along!
XOXO
Emily