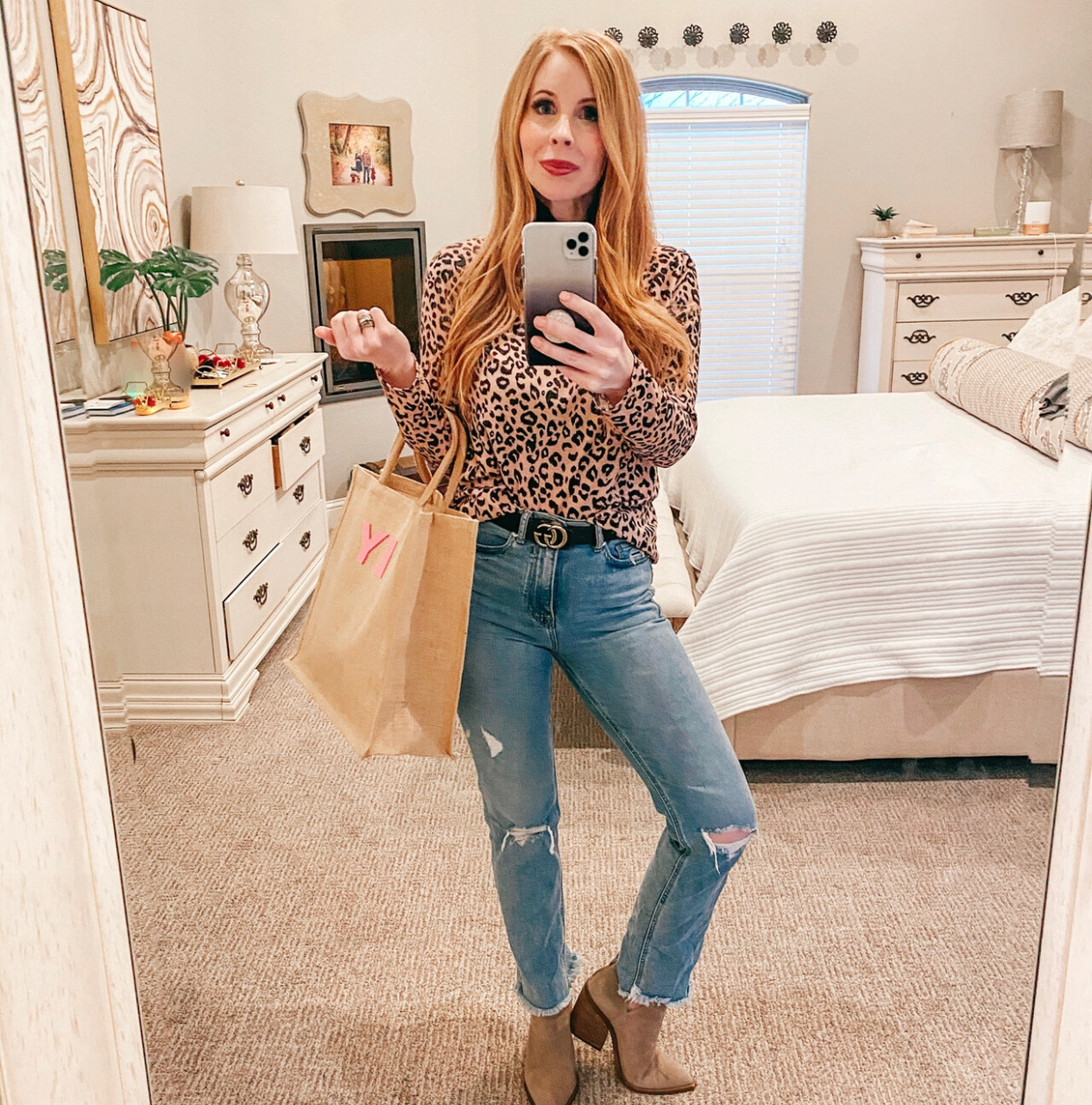 We are in uncharted territories right now.  Our country has NEVER been in a position like this and yes, it's scary.  But it's important to stay busy and positive.  I hope to use my little corner of the internet to uplift, distract, and help my followers get through this difficult time.  First of all, I am all about comfort right now.  So, I wanted to share this cute, comfy outfit that you can order without leaving your home.  This cozy long sleeve tee is $16 and ships prime.  It comes in so many colors and is perfect for the days at home we have ahead.  I am going to order it in several more colors.   My distressed mom jeans are on sale for $39 and so comfy.   And the Vince Camuto booties I wear 24/7 are currently 33% off!
Shop my outfit

And now some ideas for occupying your kiddos during this crazy time in our lives! All of these ship prime and can be on your doorstep in a day or two! What would we do without amazon prime?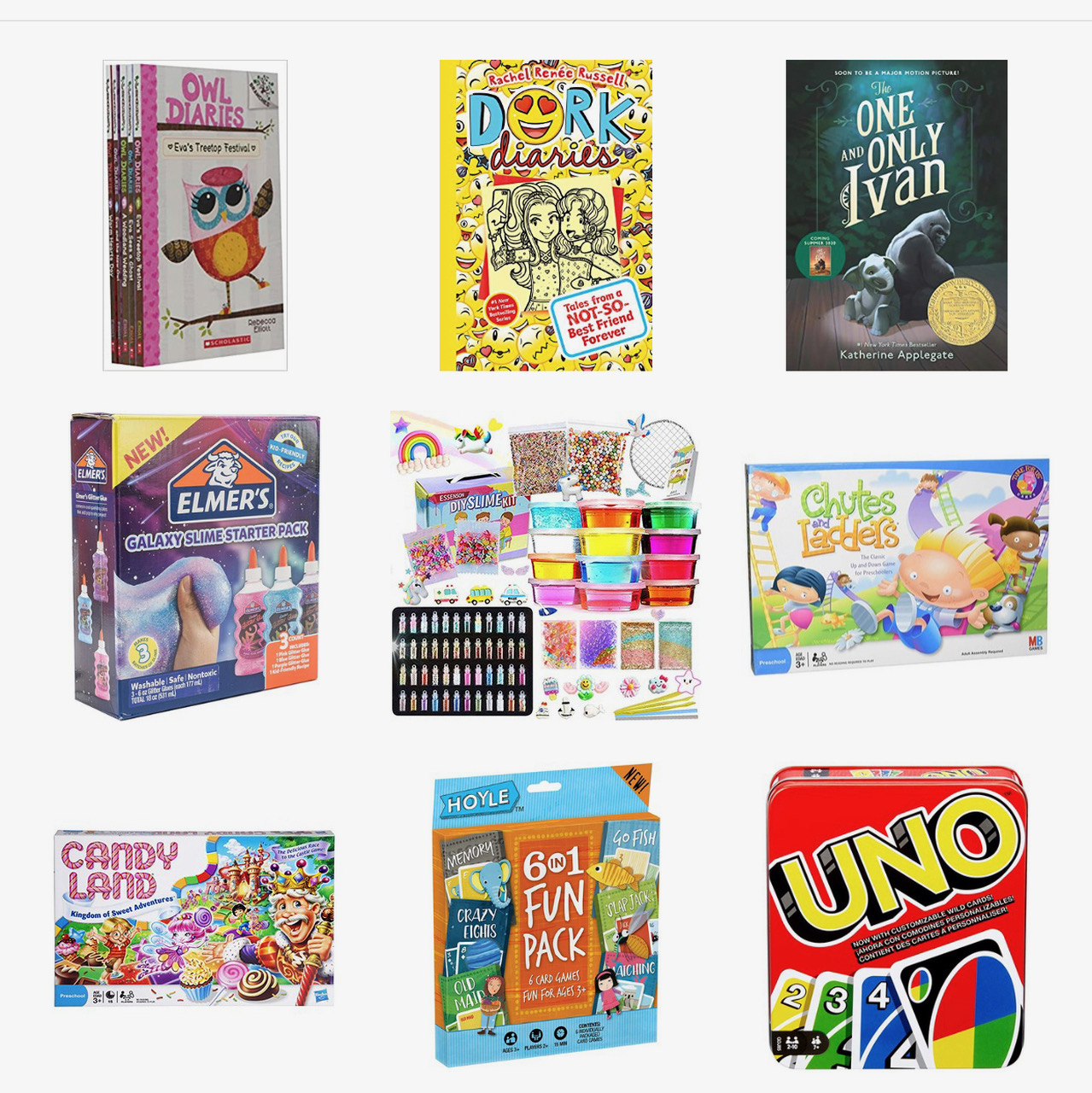 My kids love card games!  We play Uno and Old Maid a lot!!!   We also love board games. And I know they are messy, but slime kits will occupy their time and give them something to play with afterwards! It's worth the mess for sure.  We are also going to have reading time for an hour a day.  Some of my kids favorites are Dork Diaries, Owl Diaries,  The Wings of Fire series,  Lord of the Rings series, and the Who was series.  I am also trying to keep my kids as active as possible. I really worry about them becoming sedentary with all of their activities cancelled.  There are lot's of workout videos on demand right now.  I also made a "PE"  for each day.  For example, 25 jumping jacks, 10 push ups, 20 crunches, run the stairs a few times, etc.  Of course, when the weather is nice,  we will be outdoors, but we have lot's of rain in our forecast right now.
I hope this helps a little bit during this trying time!  Stay positive, stay safe, and pray a lot!!! Please let me know if you have any additional ideas on how to keep your kids happy and busy during this difficult period.  Thanks for following and love to you all!
Shop the Post

XOXO
Emily