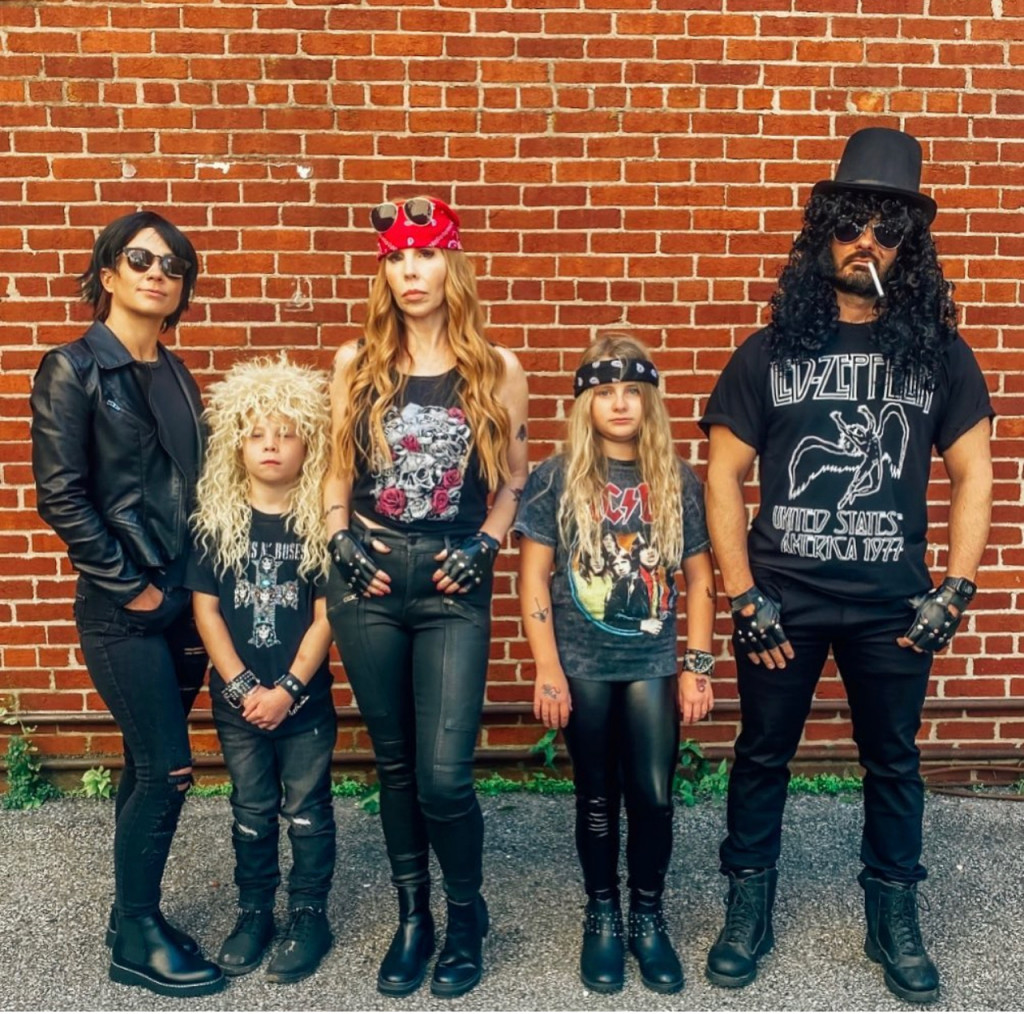 Happy October!! It's officially time to start planning those Halloween costumes which makes me SOOO happy.  Putting together costumes is one of my all time favorite things to do! Here are some of our costumes over the years.  I love how all of these turned out! First up, is 0ur "rocker family costume" We were specifically Guns N Roses, but you can do any rock band.  This one works well because of the trademark Slash and Axl Rose costumes.  Everyone will recognize these two iconic rockers! You probably have a lot of these things in your closet already too! Just think black, leather and metal.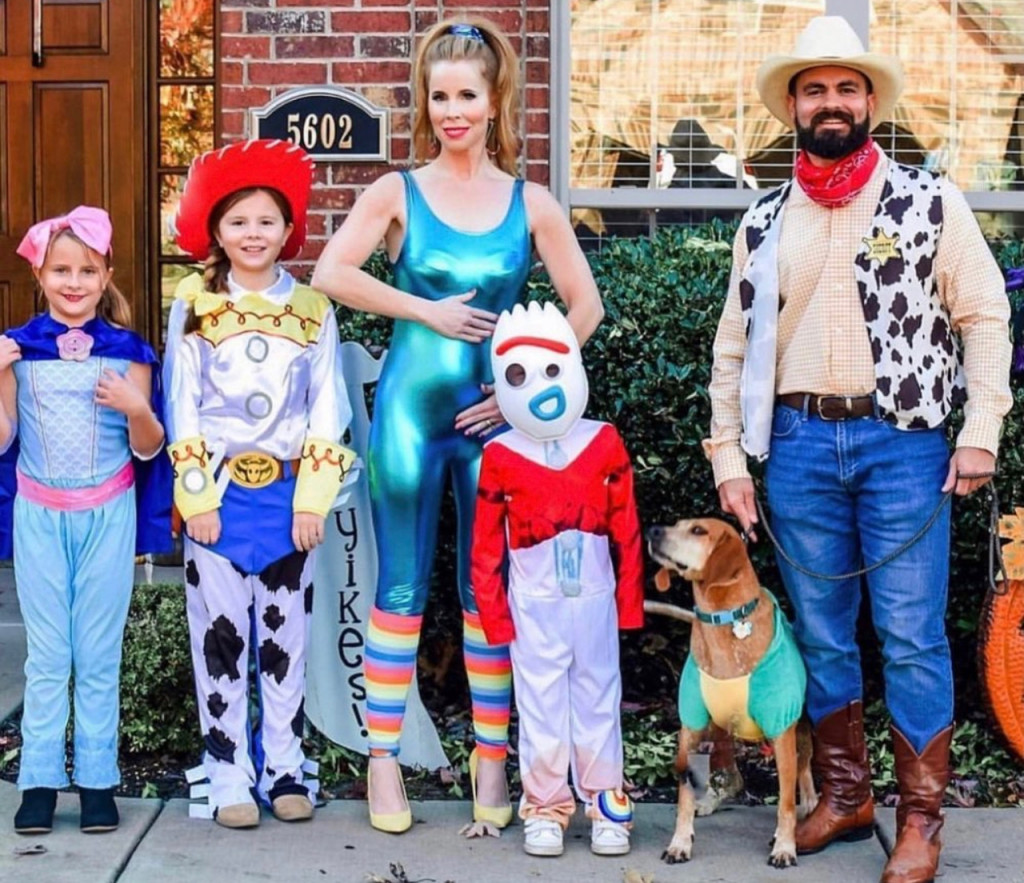 You just can't go wrong with Toy Story for a family Halloween costume! We had so much fun with this one. Even our dog, Ginger, got involved.  This one is sure to be a crowd pleaser and there are so many cute characters to choose from!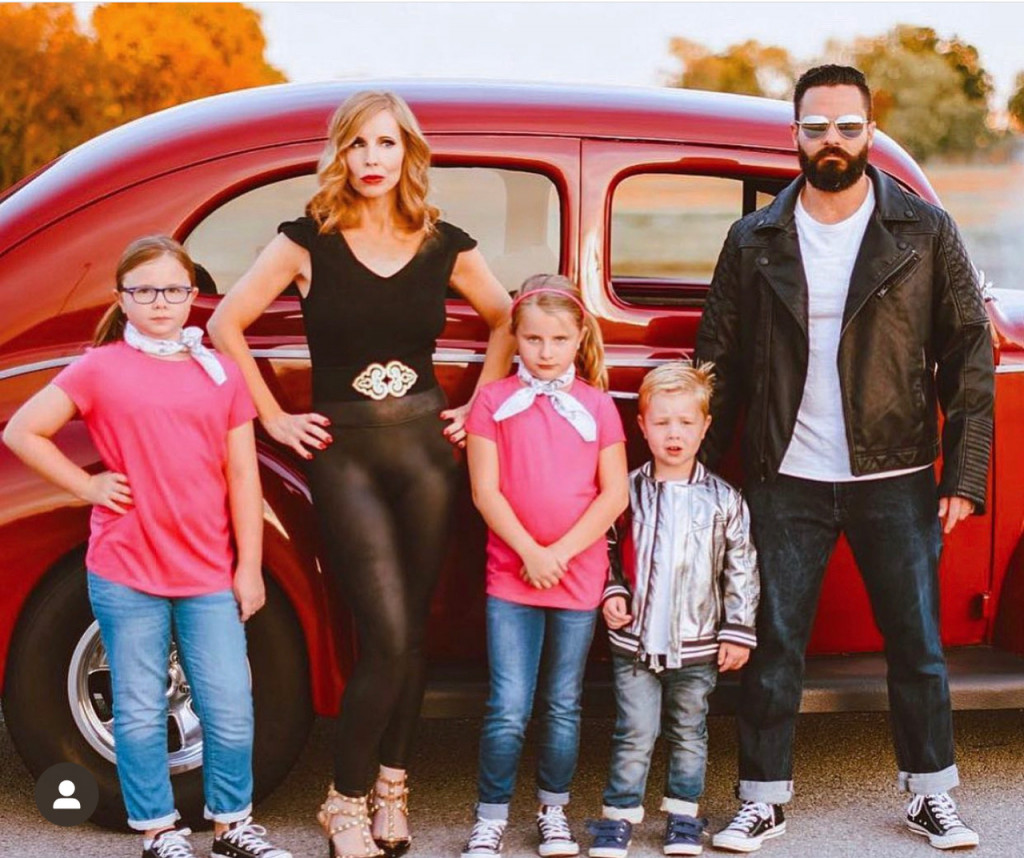 Grease. This one is SO fun especially if your kids are little! A mini pink lady or t-bird is seriously the cutest thing ever! We had a lot of these clothes already, so it was pretty easy to put together! I love how this turned out.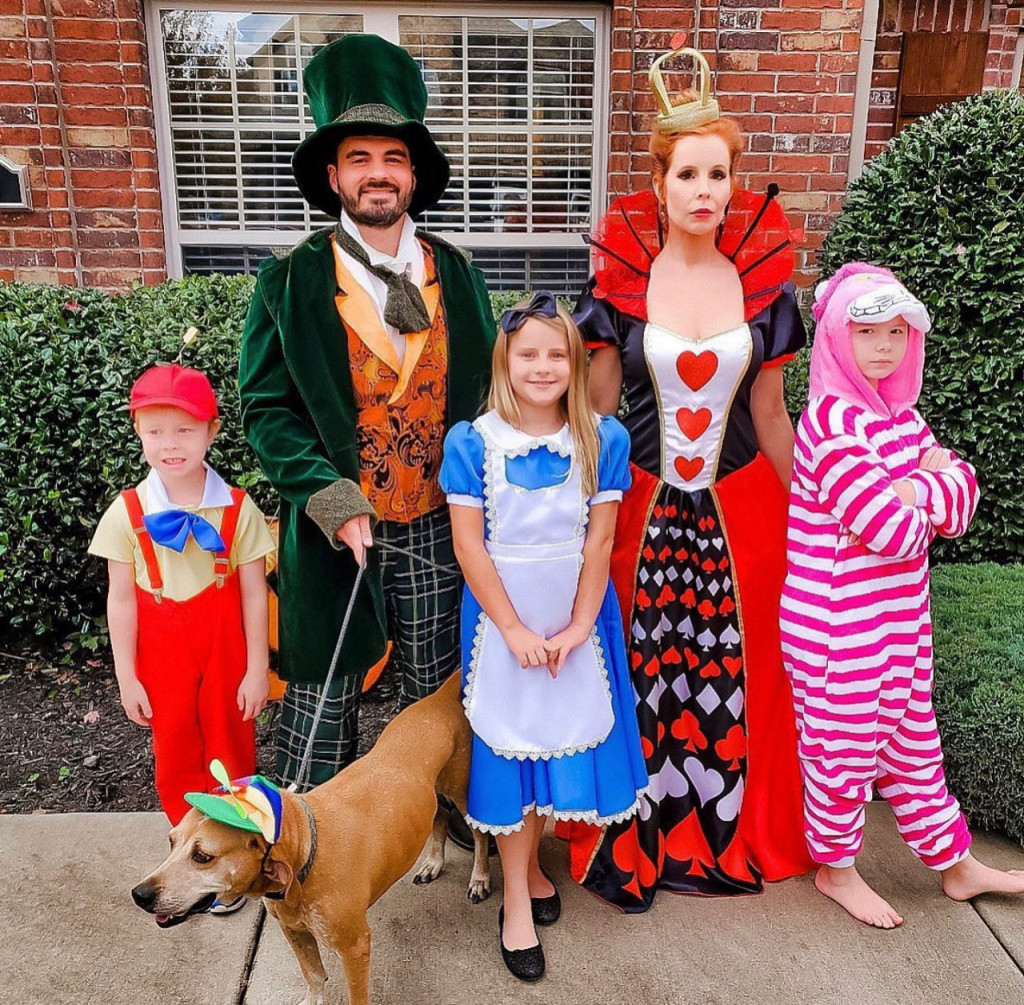 Alice in Wonderland.  This is probably the most over the top costumes we have done.  They sure were fun though.  Disney never disappoints when it comes to fun characters and costumes.  I love this Queen of Hearts costume so much.  I held onto it, in hopes of wearing it again!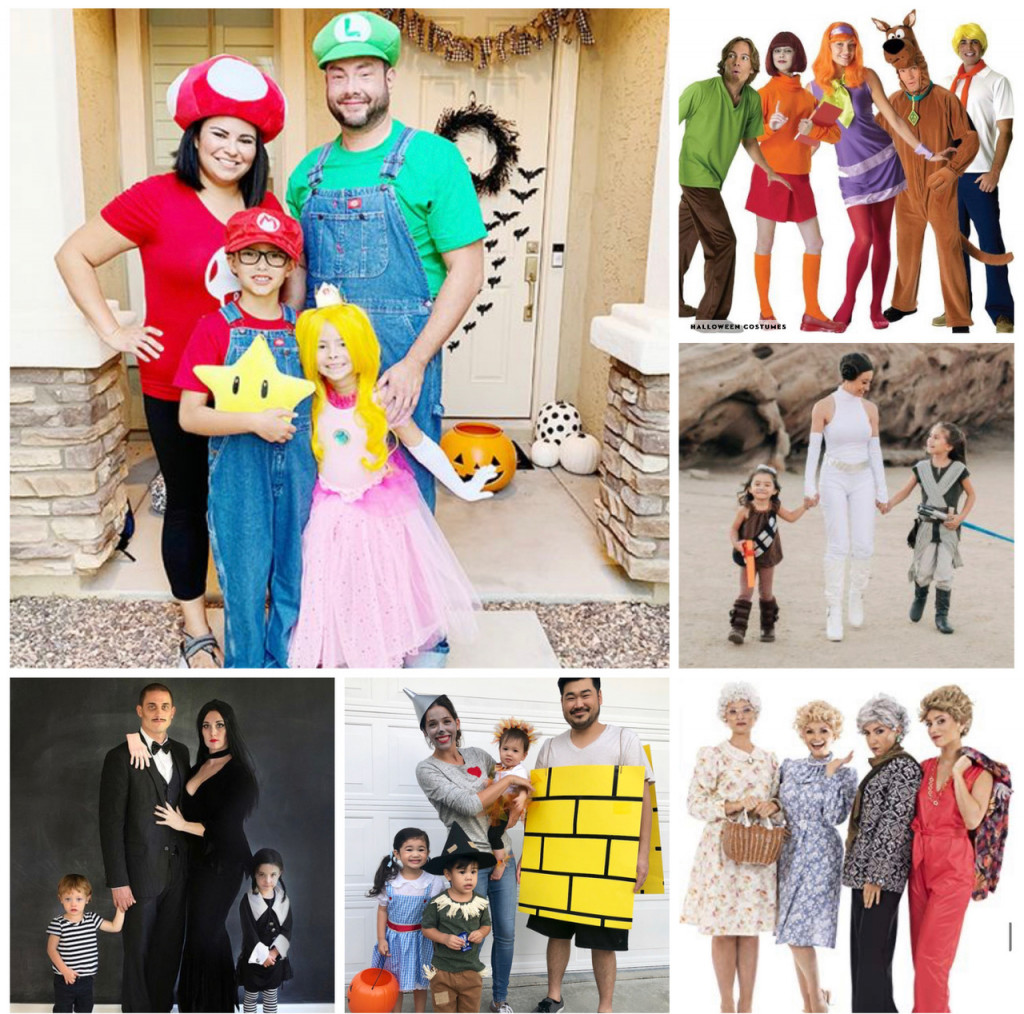 Here are a few more ideas I gathered via Pinterest.  The fun ideas are endless!!! Which one is your favorite? Go ahead and get your costumes ordered so you don't have to pay rush shipping (like I did last year) It was really expensive and things tend to sell out the second week of October! Any guesses on our costumes for this year? What are your Halloween plans?
SHOP THE POST