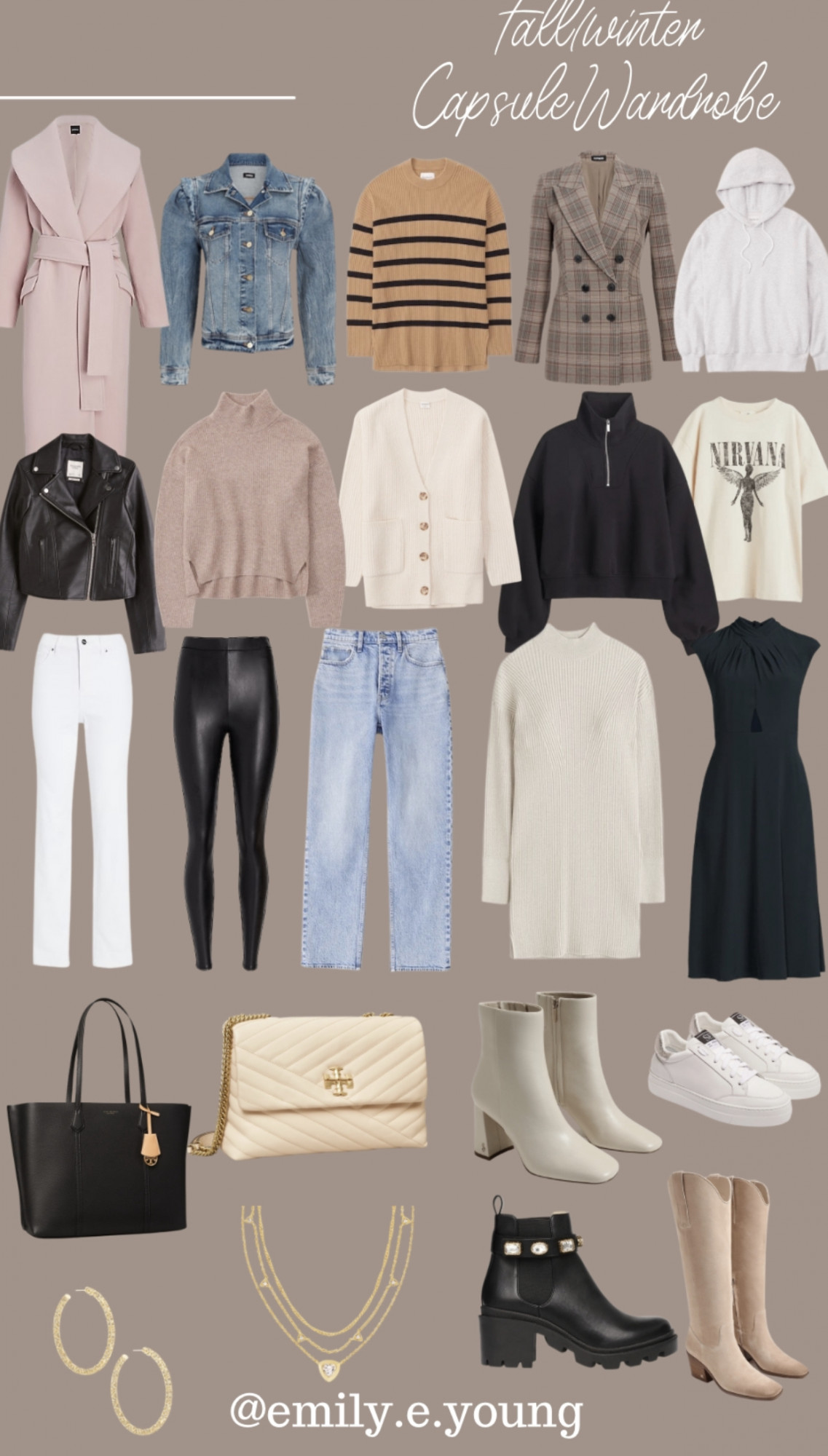 If you consistently find yourself  "with nothing to wear" you are probably missing some foundational pieces in your wardrobe.  I was in this situation for years even though I had TONS of clothes.  A capsule wardrobe is about investing in timeless, high quality basics that you can wear over and over again.  I literally put this capsule wardrobe together for myself because I needed to get organized.  It has made my life so much easier! You can shop this capsule wardrobe HERE
.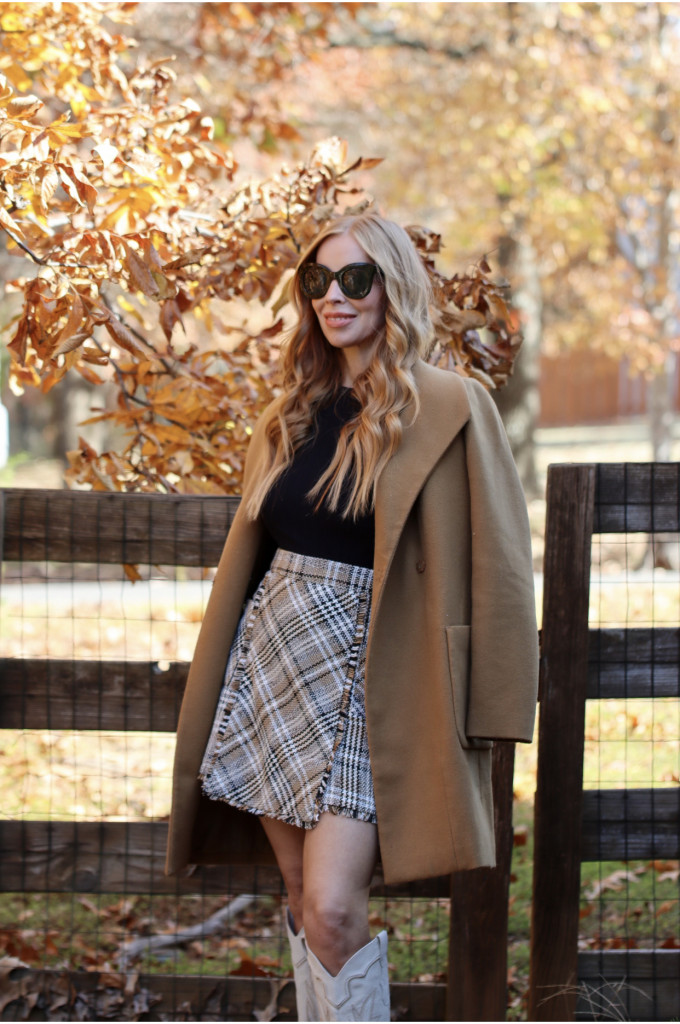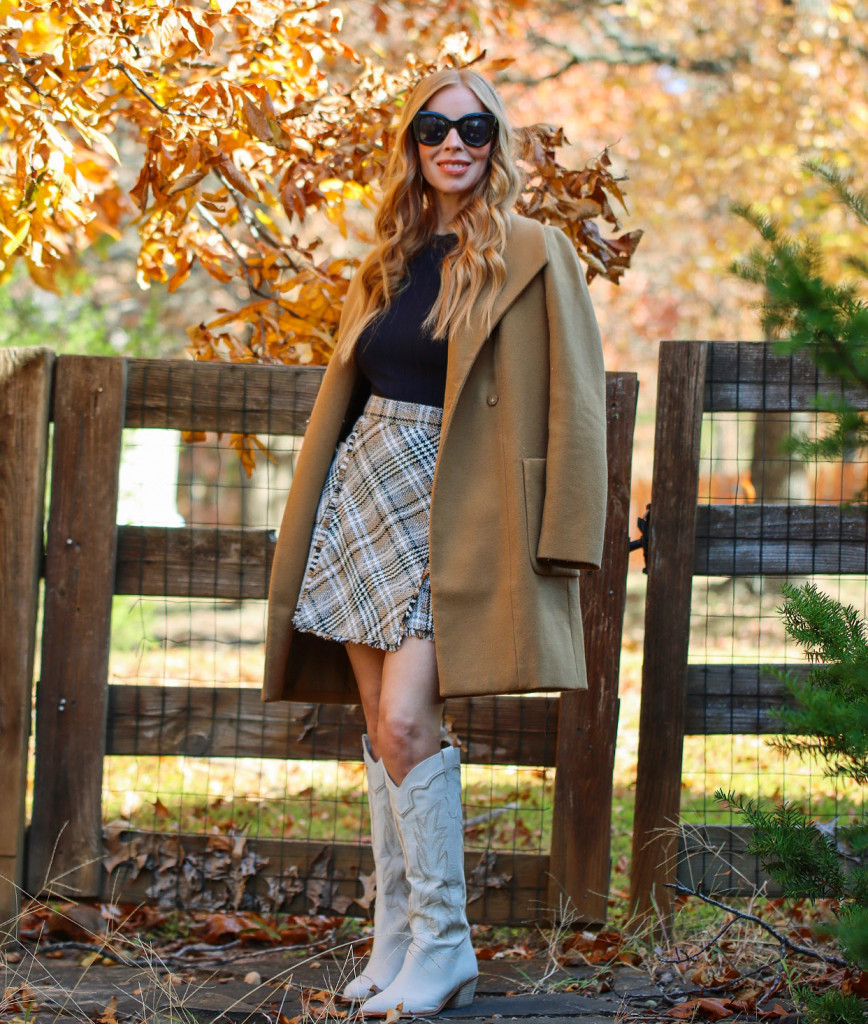 Invest in neutral, timeless pieces that will mix and match well! You can always add in some  trendy pieces each season to keep your wardrobe current! A camel coat, black bodysuit, and western inspired boots are a must this season! I styled it with a tweed skirt.  Tweed will never go out of style and looks so chic. And it always gives me Chanel vibes.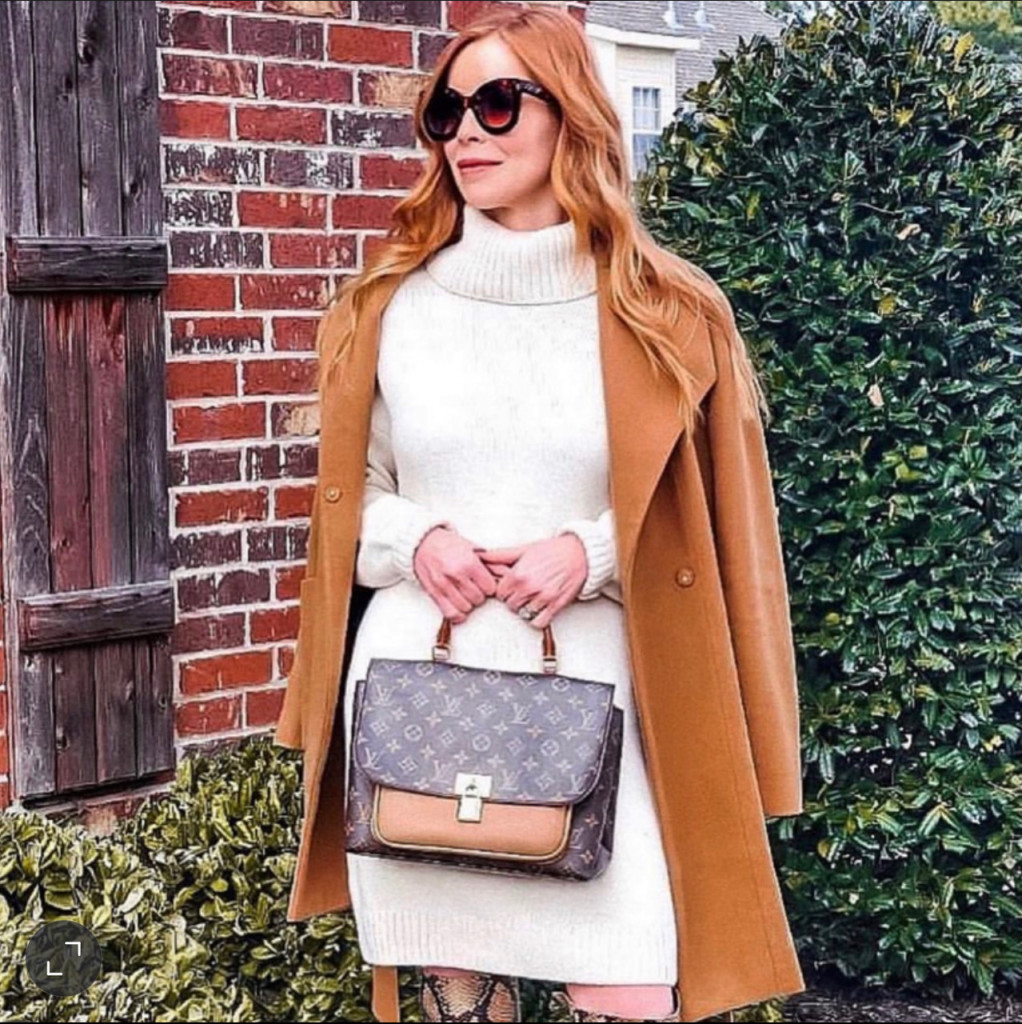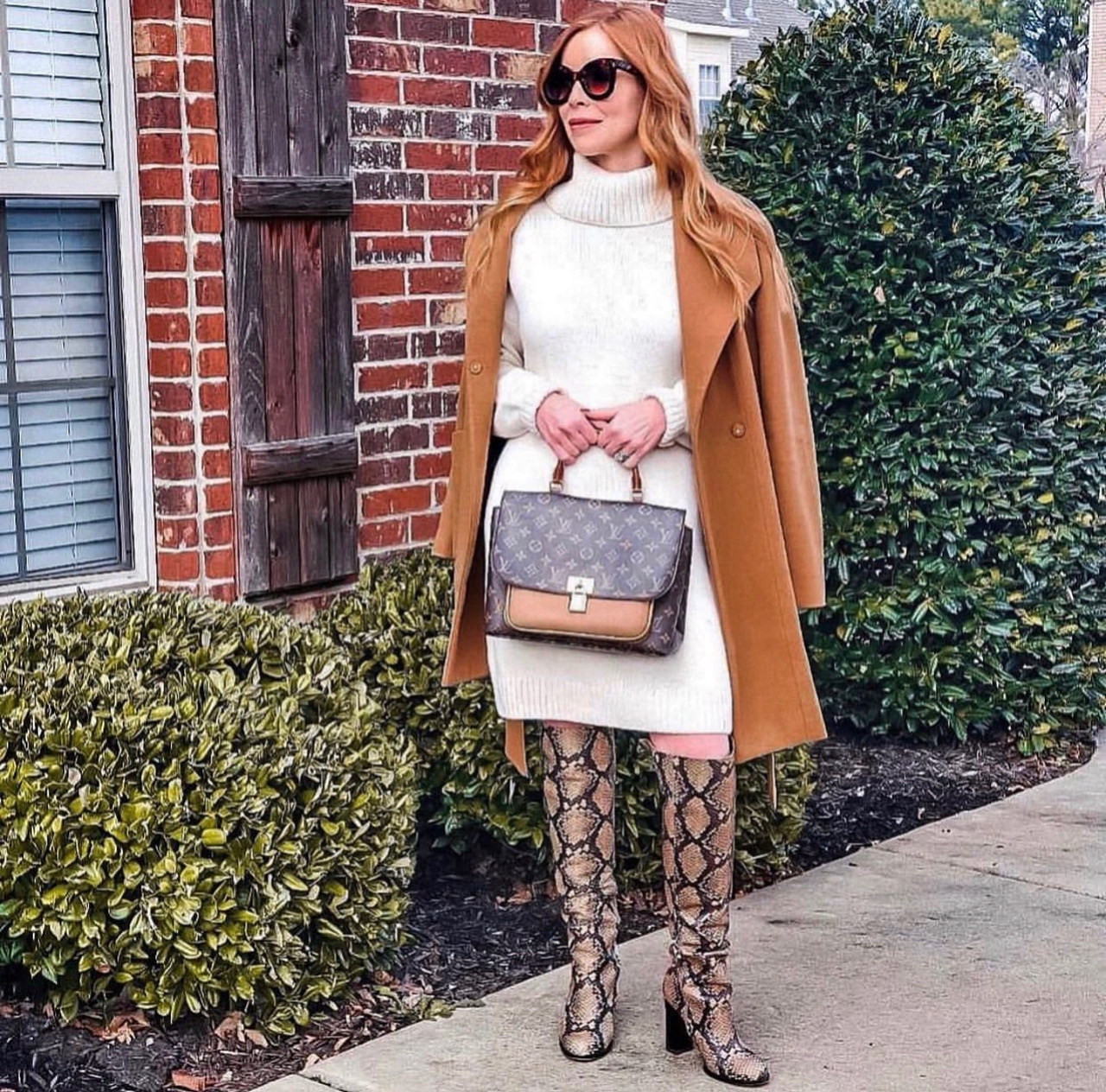 Never underestimate the power of a sweater dress! They can be styled so many ways and will never go out of style! Opt for a neutral shade and the options are endless.  If you only buy one coat this season, I highly recommend a camel colored one.  It always works! Animal print is a timeless way to add some interest and flair to your wardrobe.

Have you ever considered a capsule wardrobe? Do you think it would make your life easier? It has definitely simplified mine, in the wardrobe department anyway! Give these pieces a try and let me know what you think! Drop a comment and let me know what you'd like to see on my blog in the future!
XOXO
Emily