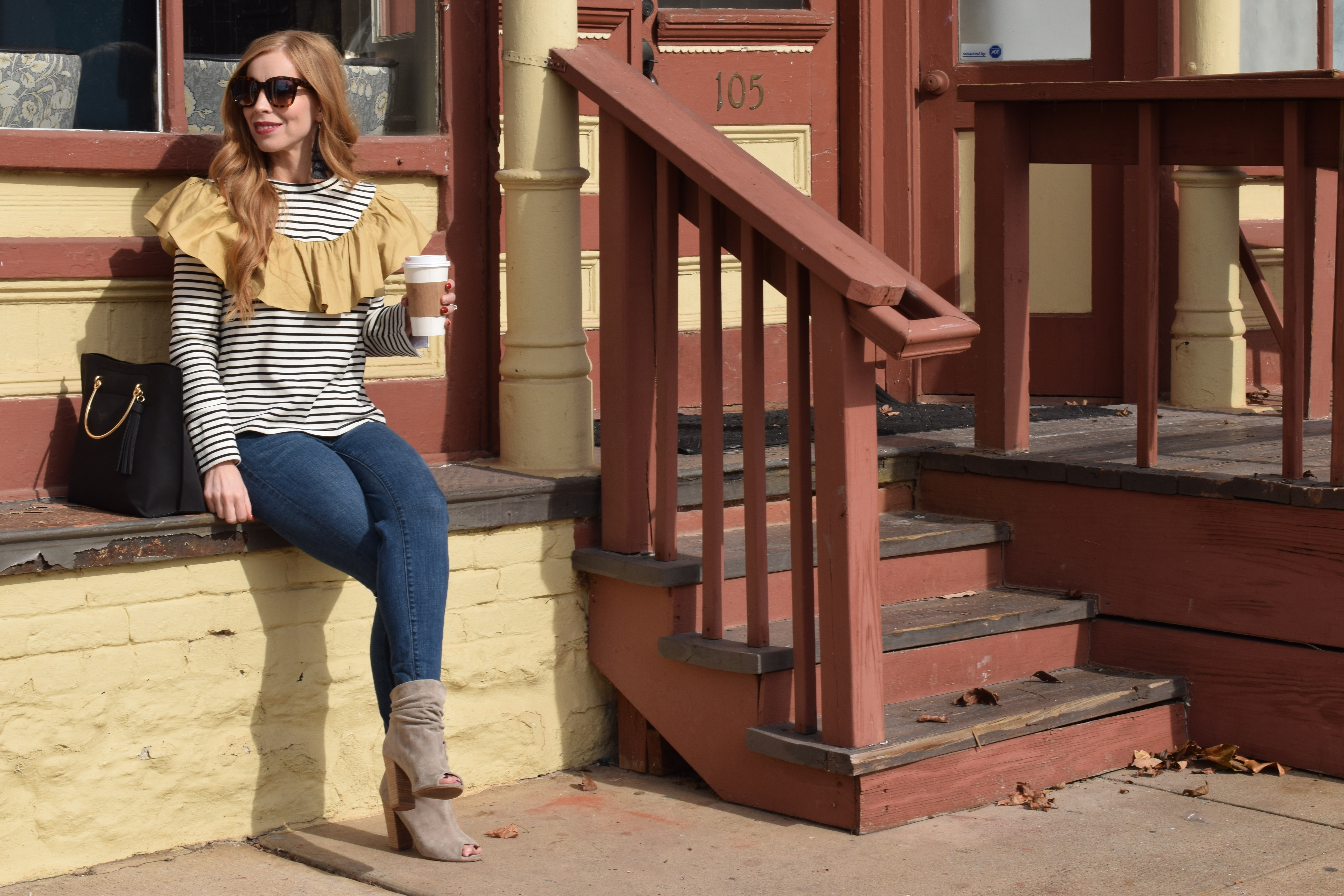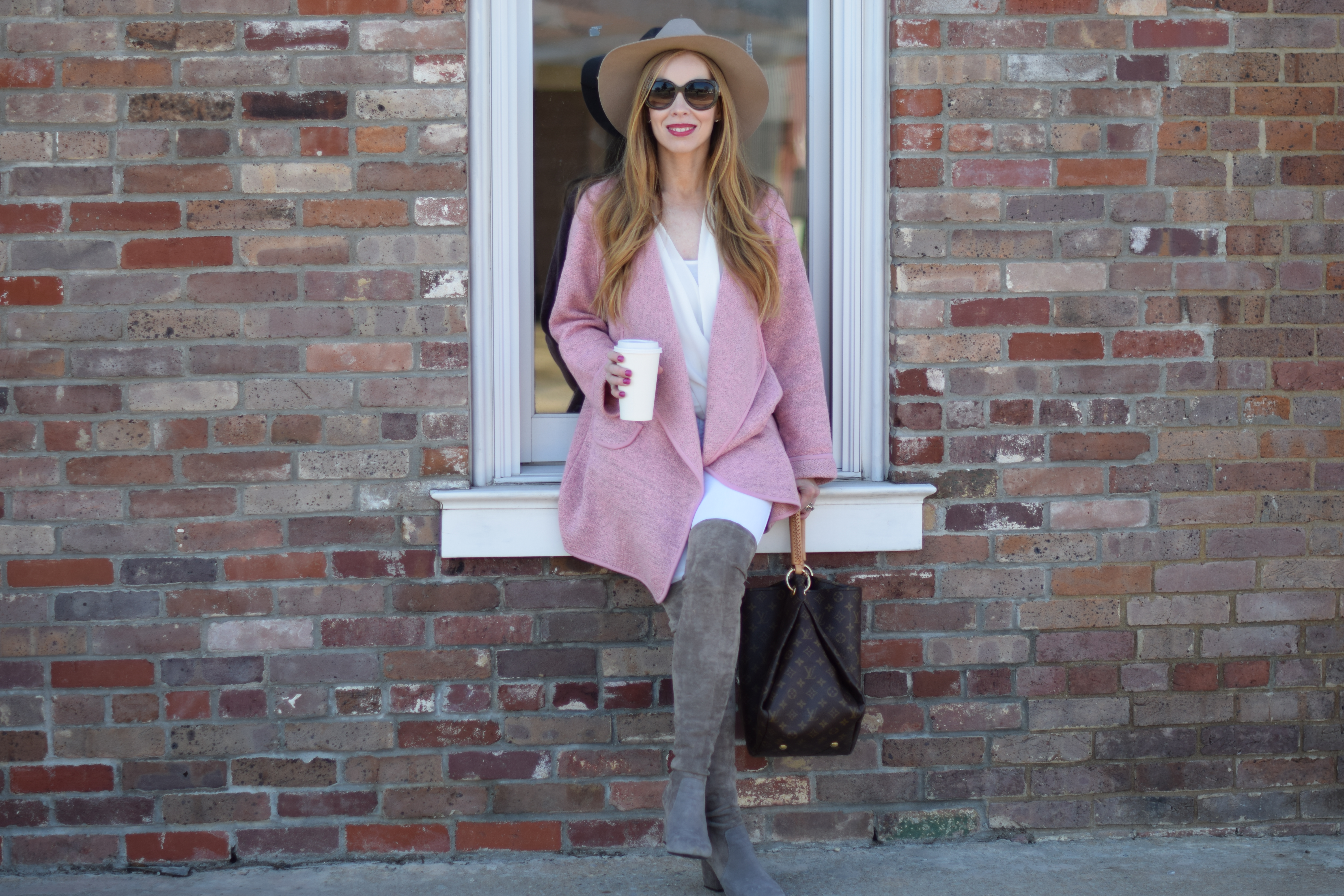 I am a busy mom of 3 precious kiddos.  More often than not, you will see a cup of coffee in my hand just like in these pictures!! I usually have a cup of coffee a day per kid-ha! So yes, that's correct THREE cups a day.  I have no intention of stopping either! I just love the taste and I don't do the high calorie coffee drinks, so I'm fine with 3 cups a day. We all know that coffee can stain your teeth though. Luckily, mine stayed fairly white, but they needed some brightening for sure! I was starting to get some stains near the gum line.   Smile Brilliant reached out to me and offered me a complimentary whitening kit in exchange for a review.  I was excited to give it a try!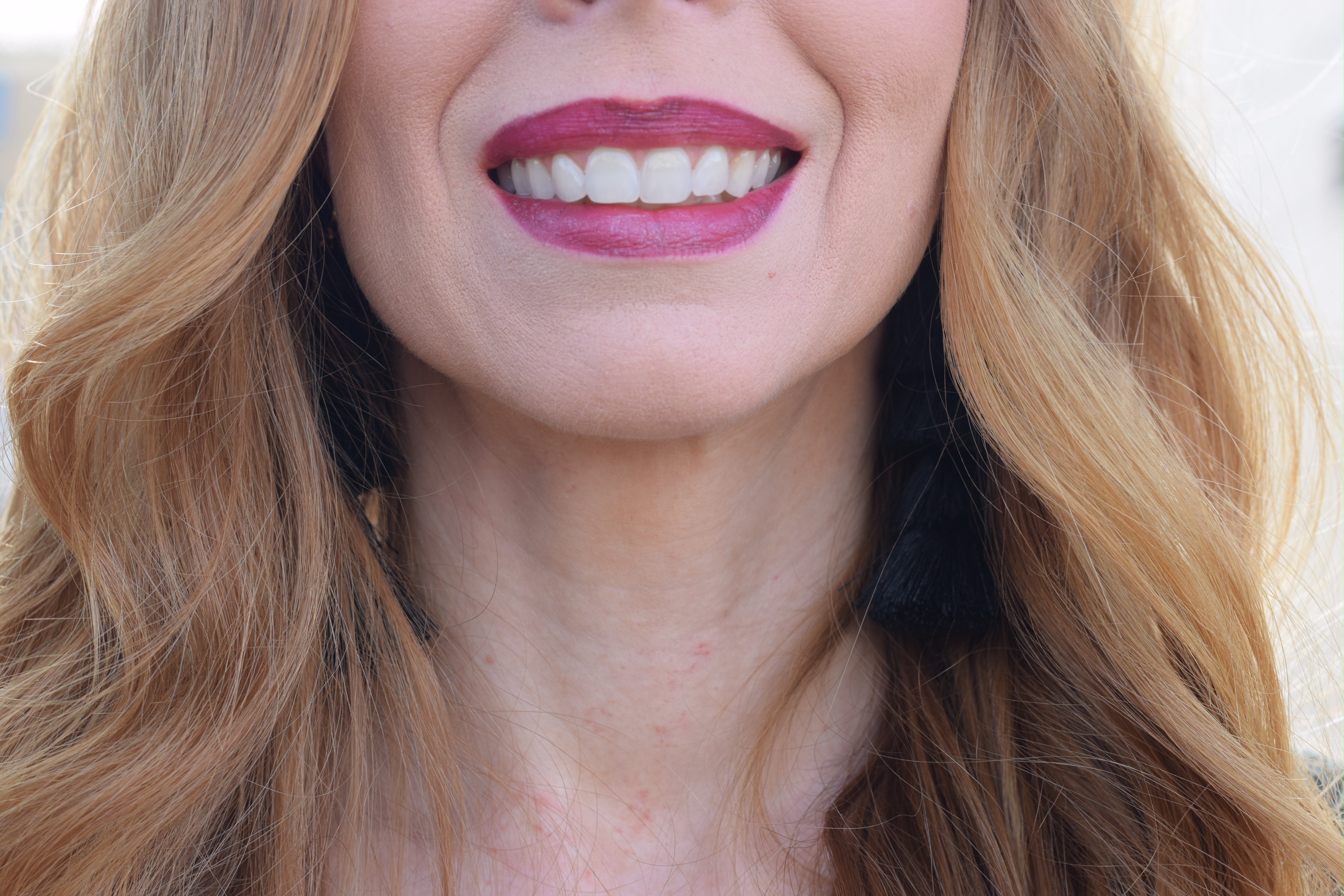 Before, November 2017
The process is a fairly simple one.  They send you a kit to make impressions of your teeth.  This is important because that means the whitening trays will fit your teeth perfectly and your results will be better.  After you mail off your impressions, they will make your custom trays which you receive in about a week.  Once you receive your trays it's "GO" time.
I have very sensitive teeth so I bleached every other day. I wore my trays for about an hour (you can wear them up to 3 hours) before bed.  Since I had to go slowly, the process took me a little longer than most.  I really like that this professional at home teeth whitening system comes with a desensitizing gel to help with sensitivity. I used this for 15 minutes after I whitened.  My teeth started brightening up pretty much immediately and over the course of several weeks got even whiter.  Since I will continue to drink coffee, I plan on doing a maintenance bleach every couple of months.  I am very happy with my results from Smile Brilliant and I love that it doesn't take much time or effort.   It is also very reasonably priced for a professional teeth whitening system.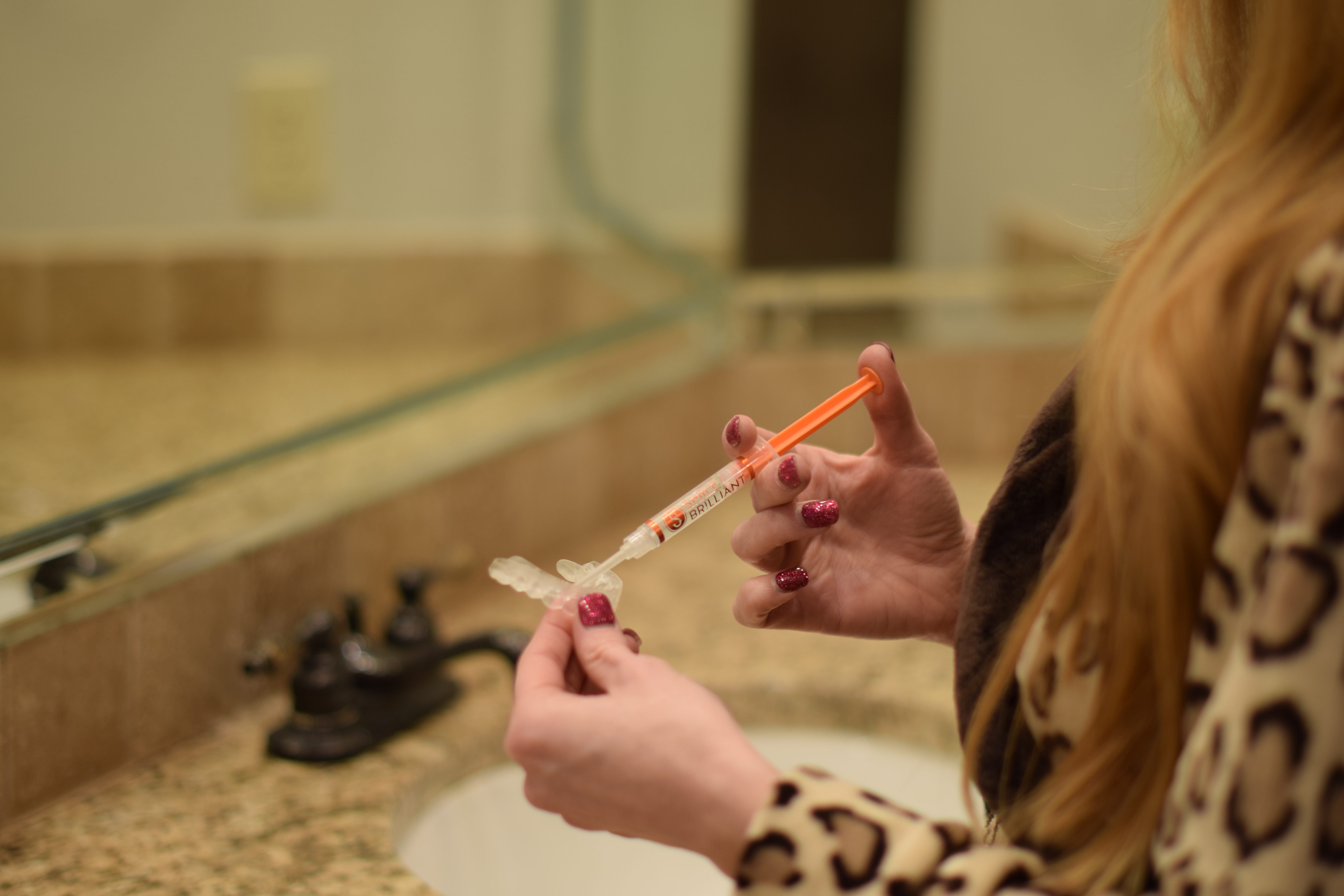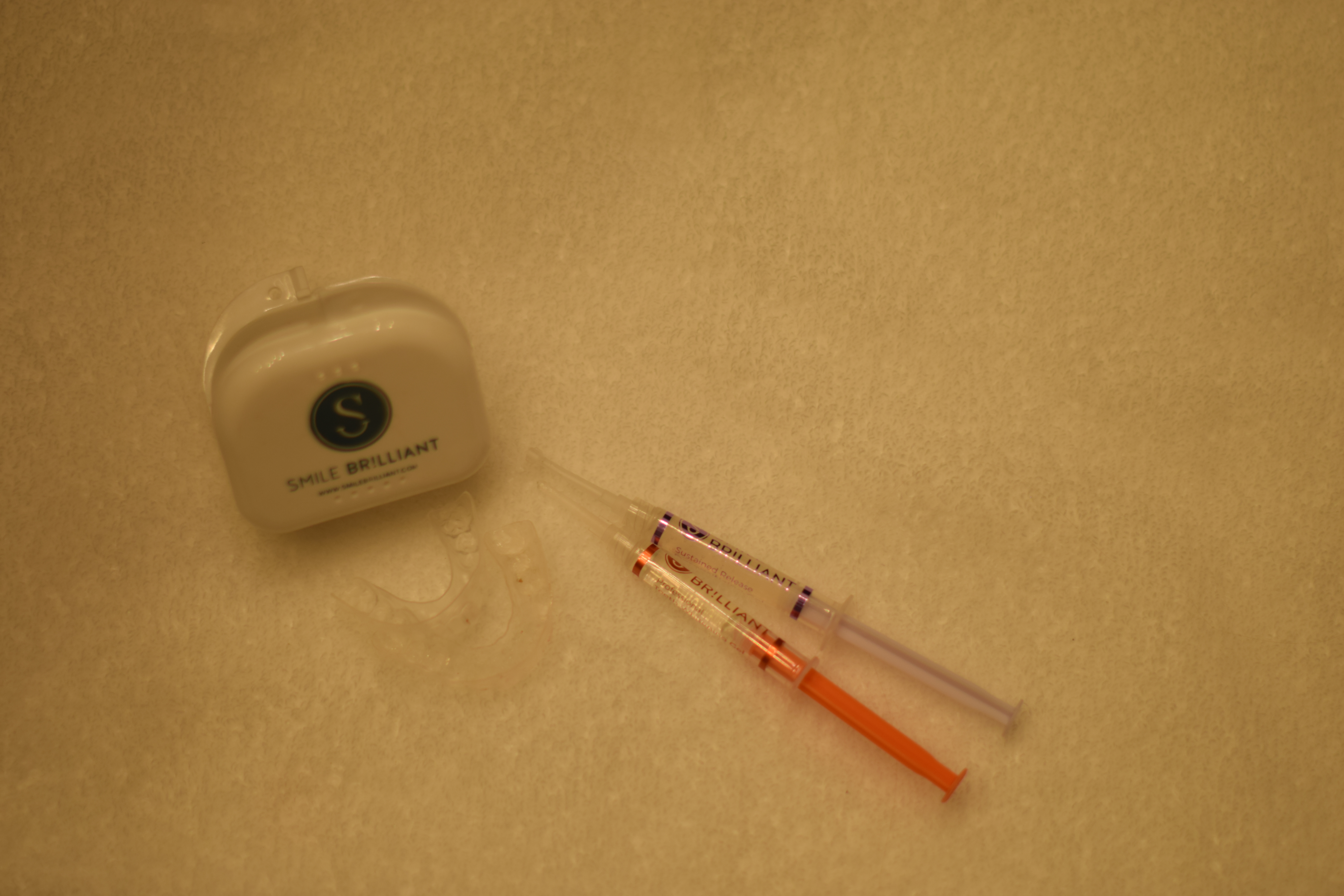 I am so happy with my results that I would like to give my readers the chance to try this amazing whitening system.  I am giving away a free kit to one lucky person!  Brightening up your smile is one of the easiest ways to improve your appearance and make you look younger! Who doesn't want that?
To enter:  www.smilebrilliant.com/g/modmama and to receive $15 off your whitening trays use code: modmama15.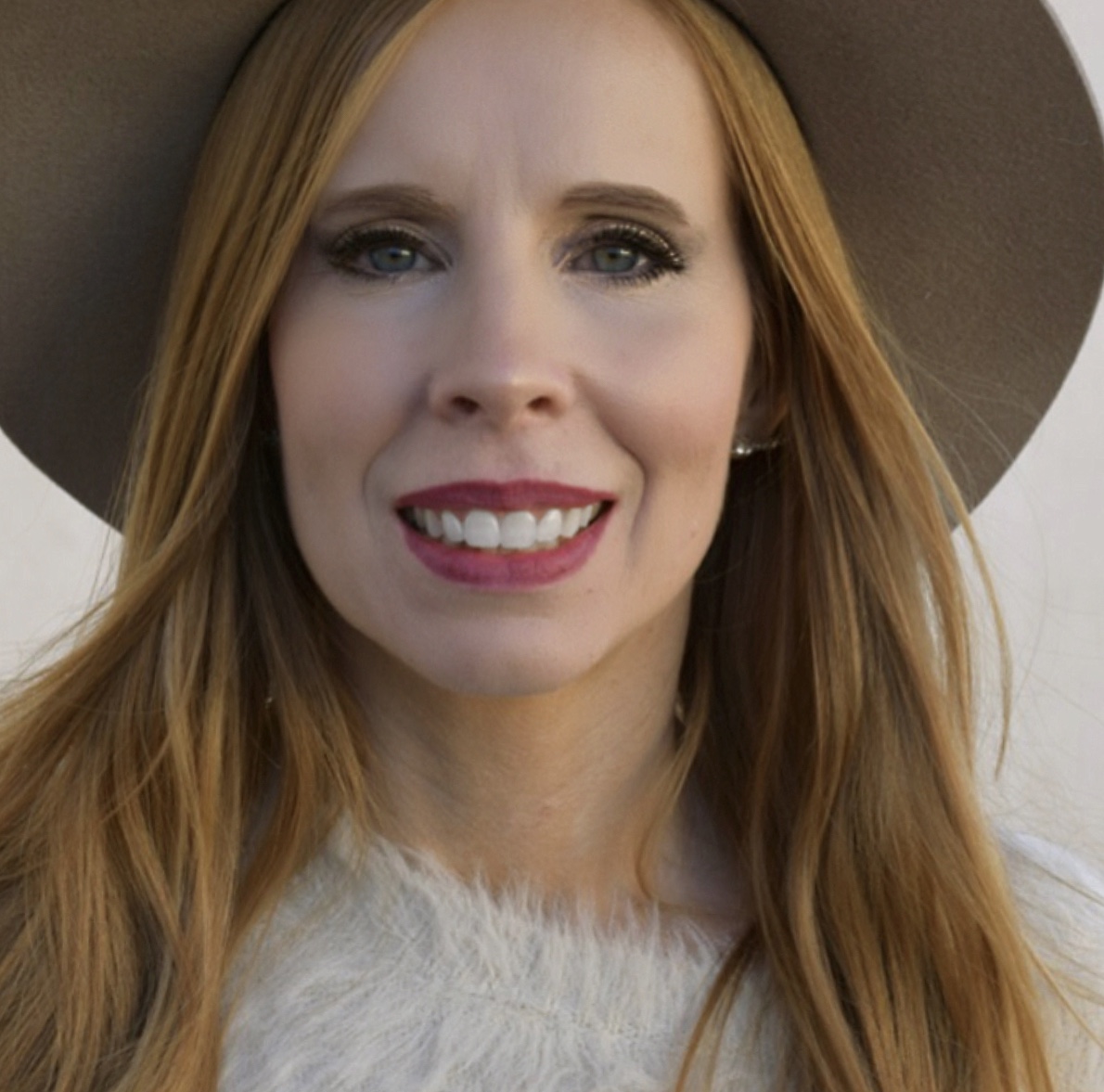 After, January 2018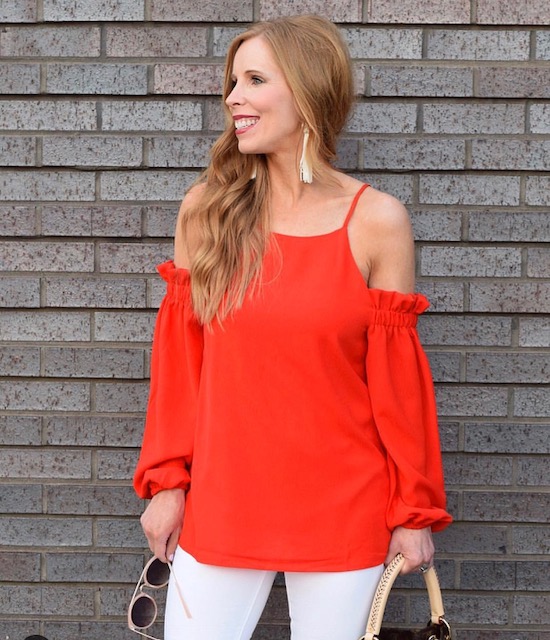 Thank you to Smile Brilliant for sponsoring this post!  A smile really IS worth a thousand words so why not make it as bright as possible?  Thanks for reading and please let me know if you have any questions about Smile Brilliant!
XOXO
Emily